Ricardo Legoretta AIA, 1931- 2011
Regarded as one of Mexico's most revered Modernist architects, Legoretta's projects are cubist based with Memphis undertones, and often synonymous with 90's design.
His works span National Museums, commercial buildings, Institutions and private residences.
Legorreta was a disciple of famed Luis Barragan and carried his mentor's ideas to a much wider realm. Often applying elements of Barragan's architecture in his own work, incorporating signature bold blocks of orange, ochre, yellow and hot pink over solid Platonic geometric shapes that cast shadows and play with light creating exterior rooms.
He established his own studio in 1964 and was later joined by his son in the early 90's. He was awarded the prestigious UIA Gold Medal in 1999, the AIA Gold Medal in 2000 (the AIA's highest honor), the same year he and his son officially formed Legoretta + Legoretta. Recognition of his achievements and influence extended far beyond his native Mexico with his last accolade, Japan's Praemium Imperiale Arts Prize, bestowed to him in 2011, mere months before his passing.
Legoretta's works mostly appear in his home country of Mexico, with further structures in South America and the U.S. with a handful of projects in Europe and Qatar. His most visited, and somewhat polarizing, L.A. work is the re-imagined Pershing Square restoration. Opened in 1994 with landscape architecture by Laurie Olin and art installations by Barbara McCarren, Legorreta and Olin's design still makes a bold statement for urban public space in Los Angeles and remains unmatched by any other park in the city.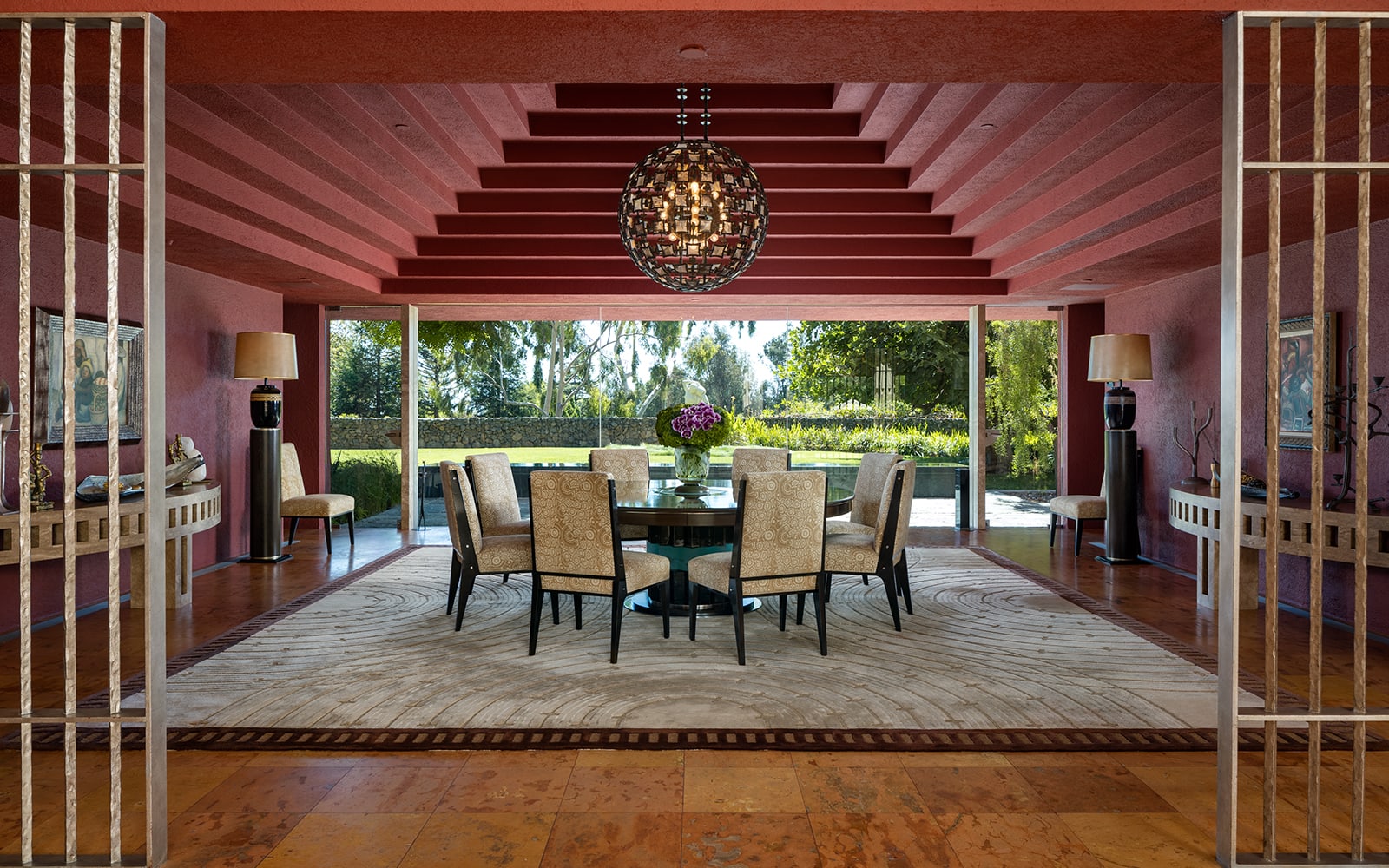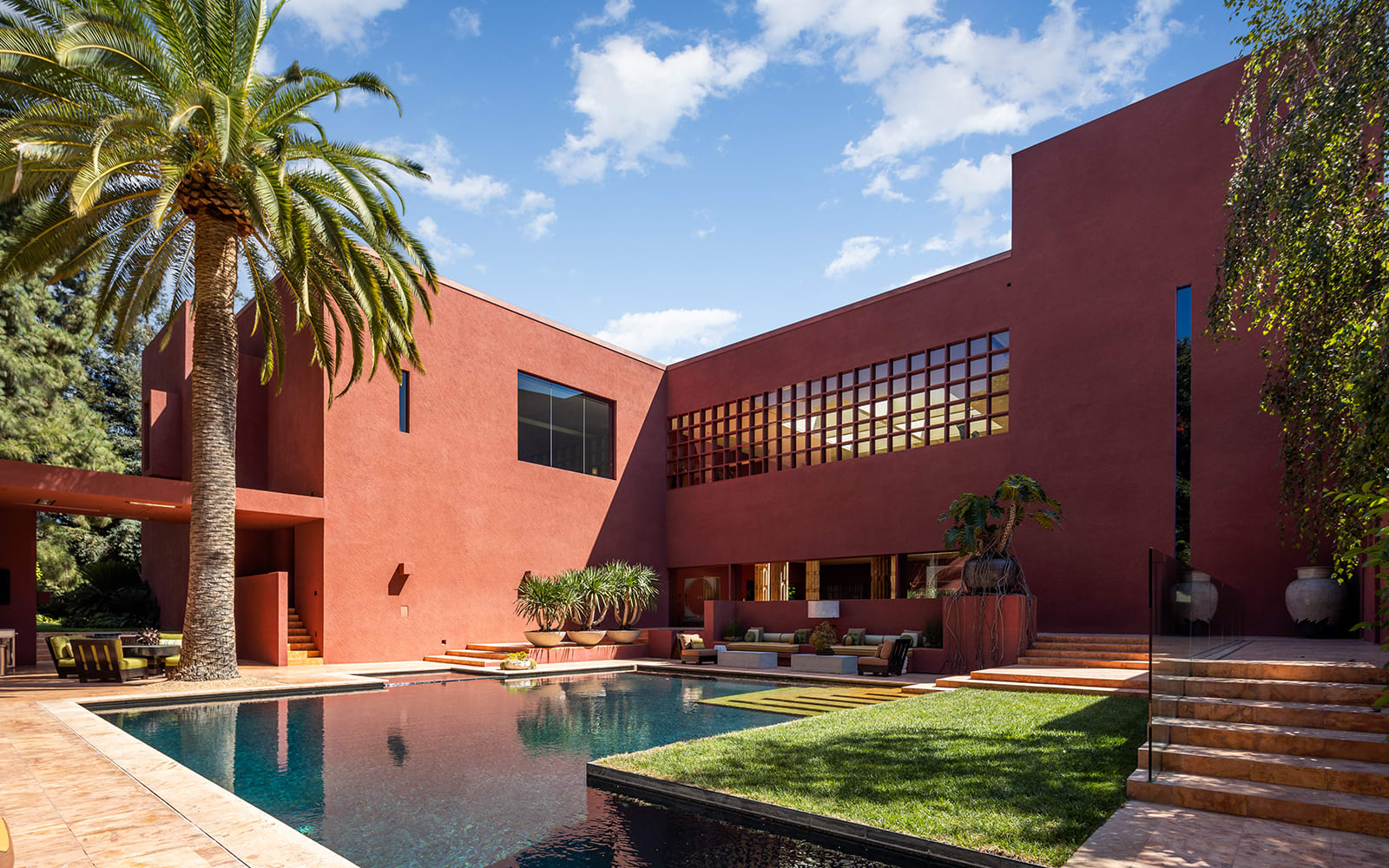 470 Layton Way | Brentwood | Offered at $77,500,000 | Represented by Judy Feder
His residential projects continue to be highly sought after. His application of Hacienda style courtyards, gridded windows and ominous fortress-style walls were designed to protect delicate, privacy laden spaces for their clients. Museum-like entrances that lead to large informal rooms were softened by integrating water and vegetation. He very much considered his projects as sculptures that rise from the earth.
A handful of Legoretta's homes grace Los Angeles, including the acclaimed Bird Street property built for Mexican actor Ricardo Montalbán, but nowhere in Los Angeles is there a better example of Legoretta's work than producer/director Joel Silver's signature Brentwood masterpiece. Completed in 2003 this 26,000 sq ft home sits majestically on approx 5 acres within the exclusive gated Brentwood Circle community.
Privacy abounds as does the property's unique design, a grand two-story atrium with travertine columns. Limestone floors imported from the Yucatán feature a stunning reflecting pool. The 30ft high family room boasts a hydraulic skylight. The formal dining room includes ziggurat style ceilings and an oversized Sofield Studio Chandelier. The kitchen holds not one, but two, bespoke Italian built De Manincor chef-grade islands, and naturally the screening room is like none other.
Ricardo's son, Victor, continues the Legoretta legacy at his namesake's firm in Mexico (legorretalegorreta.com).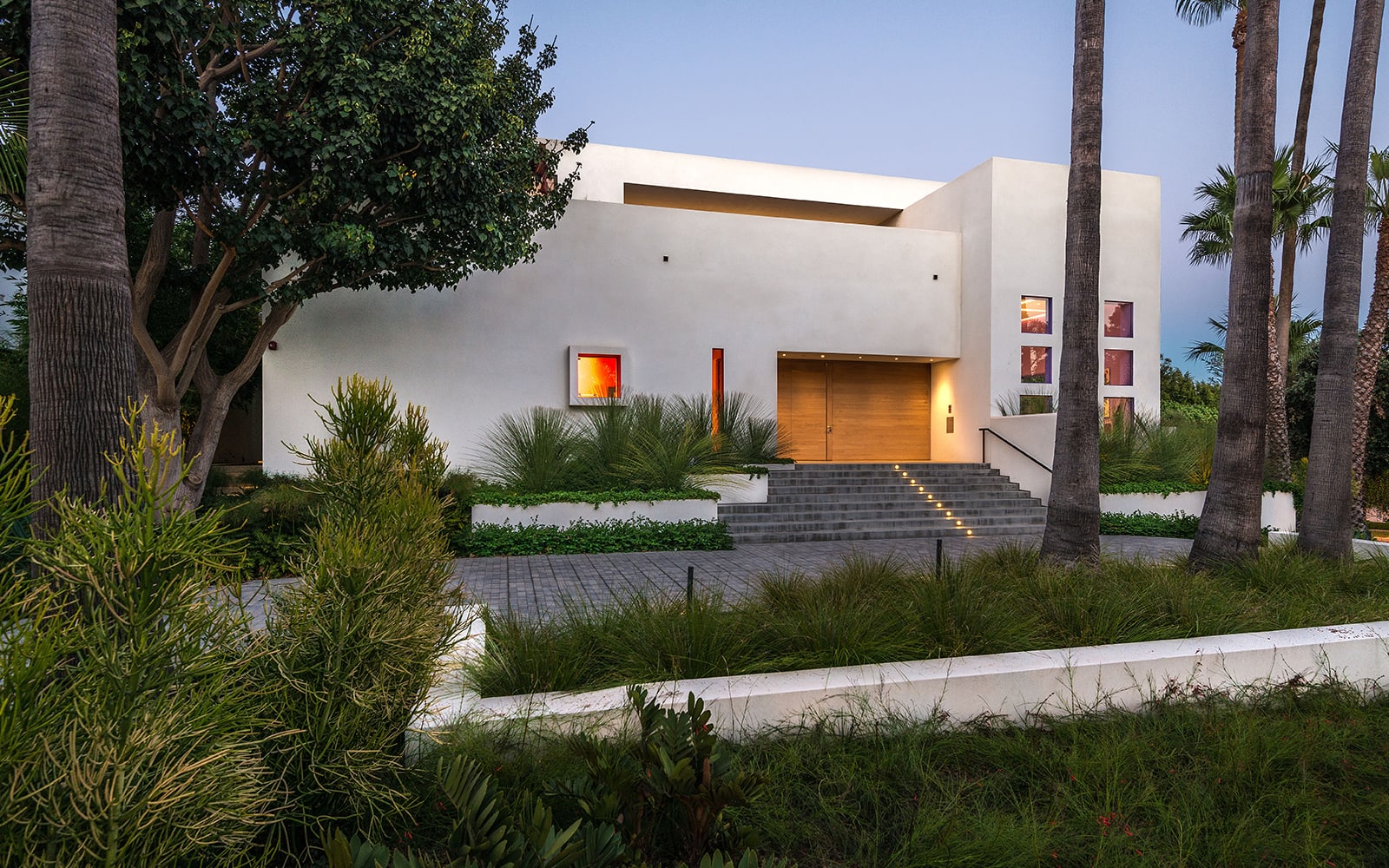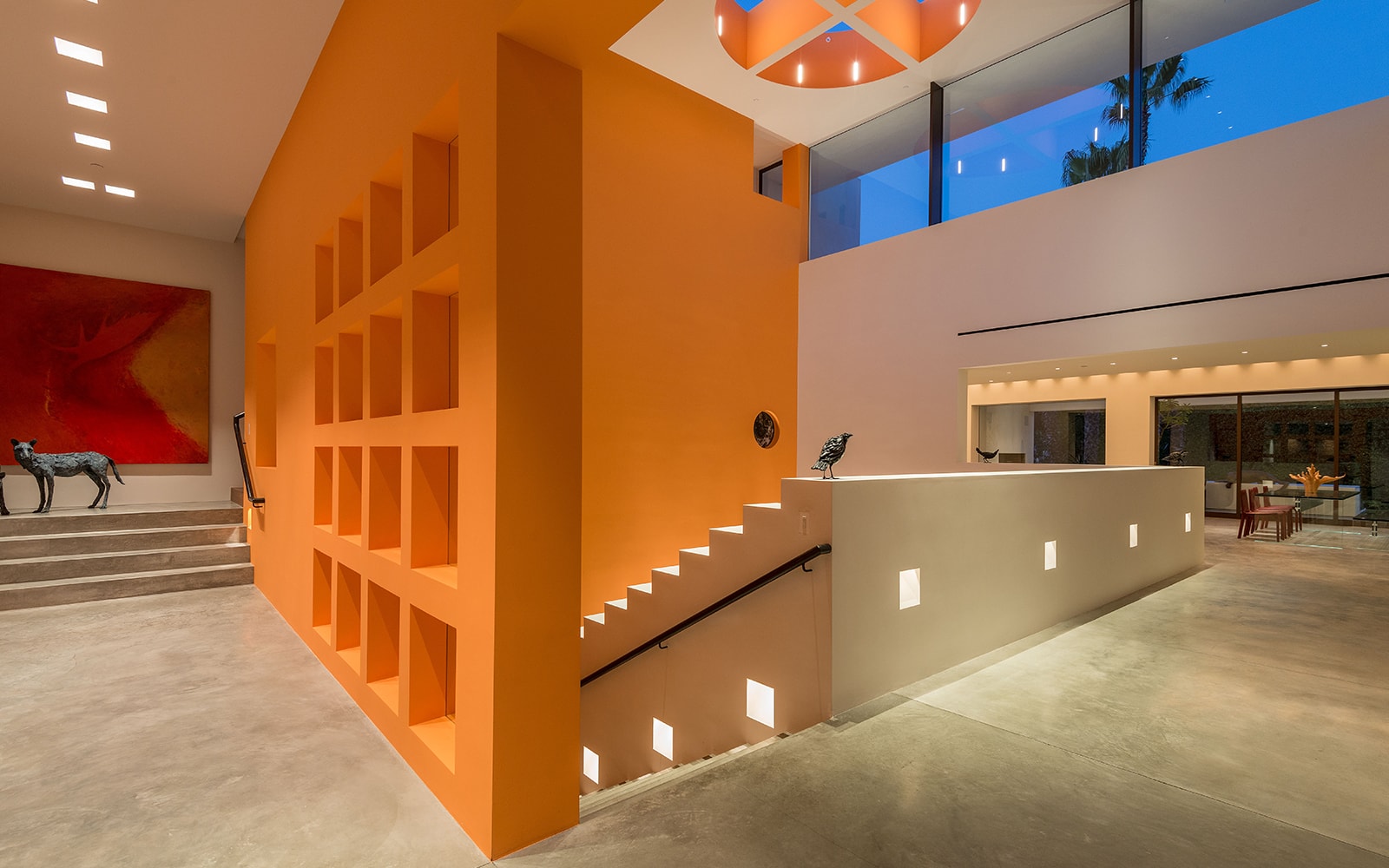 SOLD | 702 N Alta Dr | Drew Fenton represented the Seller – Steve Levine represented by Buyer