Rick Hilton and Rodrigo Iglesias are thrilled to announce the groundbreaking event and a night of entertainment this Saturday, May 5th where guests will celebrate Cinco de Mayo with lunch and music on the bluff.
High-powered agents and premiere members of the press will flood over one mile of mostly-leveled coastal bluffs situated beautifully near The Ritz-Carlton Bacara Resort in Santa Barbara. Ground and helicopter tours will be made available to attendees as well.
Overlooking picturesque vistas of the Pacific coastline, Paradiso del Mare offers a truly unparalleled lifestyle with 64 acres of land already approved to be custom-built for your future home, guest house, and pool.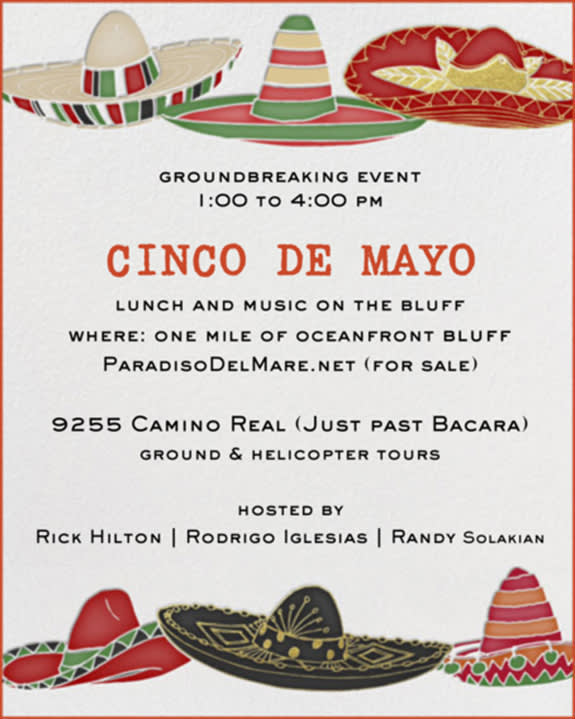 For more information about the event, please CLICK HERE.