In recent years, brokers, architects, developers, and designers are increasingly gravitating towards maintaining a powerful, symbiotic relationship between art and real estate. Art helps sell real estate and real estate helps sell art. Whether designer-done or personal collections, art appeals to potential buyers beyond the interest of a connoisseur. Today's buyers want to invest in homes that have been masterfully executed, and an impeccable attention to artistic detail is one of the first elements to catch their eye.
Luxury art stagers such as Creative Art Partners, add value to spec home developments with personally selected pieces of blue-chip art that accentuate each room's colors and textures. From 1155 Angelo Drive, developed by Max Fowles, and 908 Bel-Air Road, developed by Dr. Raj Kanodia, CAP's projects of meticulous design, execution, and finish result in world-class estates with unparalleled elegance and sophisticated interiors.
Well-curated collections help add character as well as increased value to either small starter homes, or massive new constructions. Los Angeles' tech hub, Playa Vista, for example, recently joined London, Qatar, Hong Kong and Changsa with the installation of a giant BFF Companion sculpture by Brooklyn artist KAWS. The piece is a major feather in the cap for the young, fast-growing neighborhood dubbed "Silicon Beach," with its modern, luxury residences such as Jewel Playa Vista.
Damien Hirst
908 Bel-Air Rd, Bel-Air | Represented by Branden Williams & Rayni Williams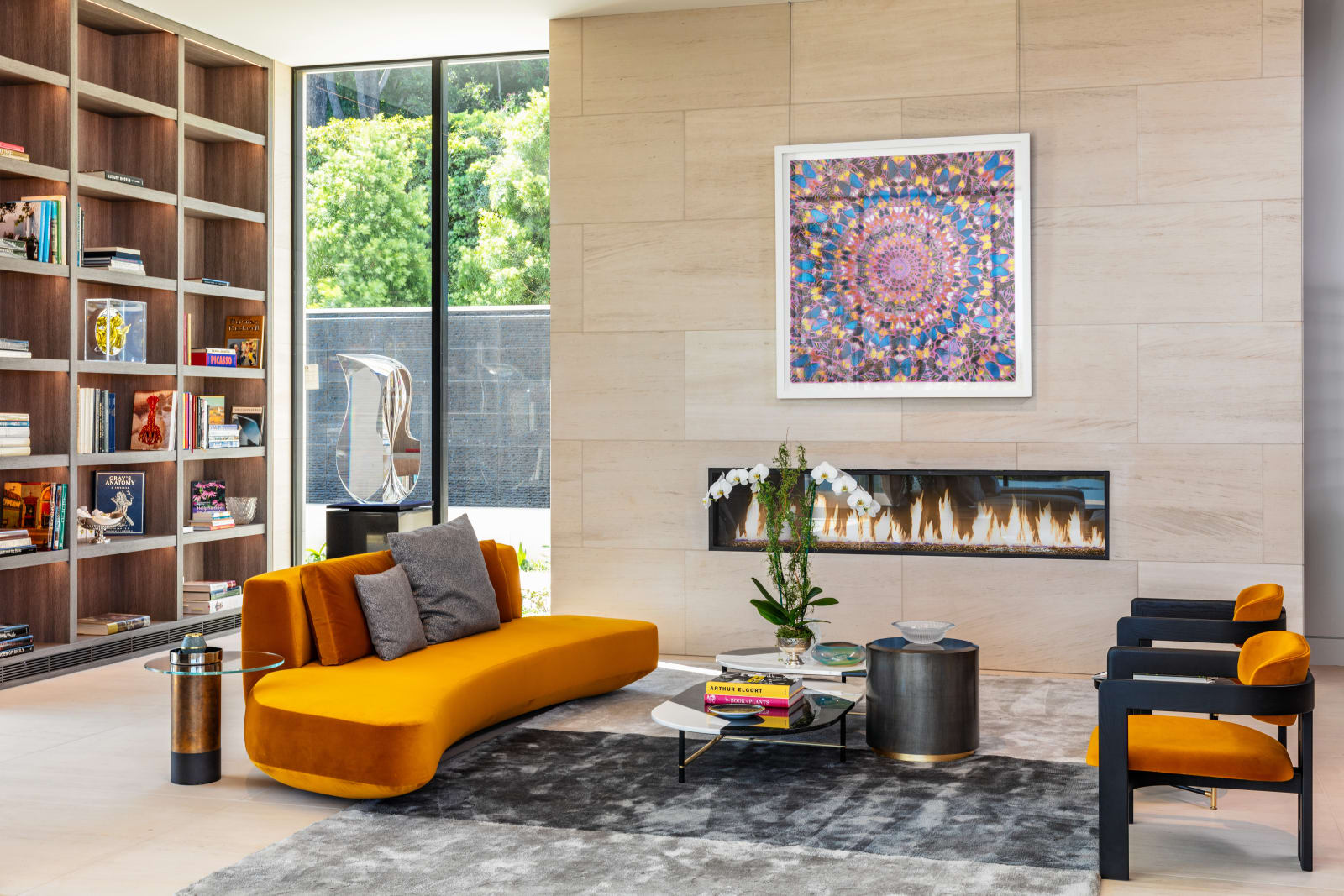 Mark Ryden
15837 Royal Oak Rd, Encino | Represented by Jonah Wilson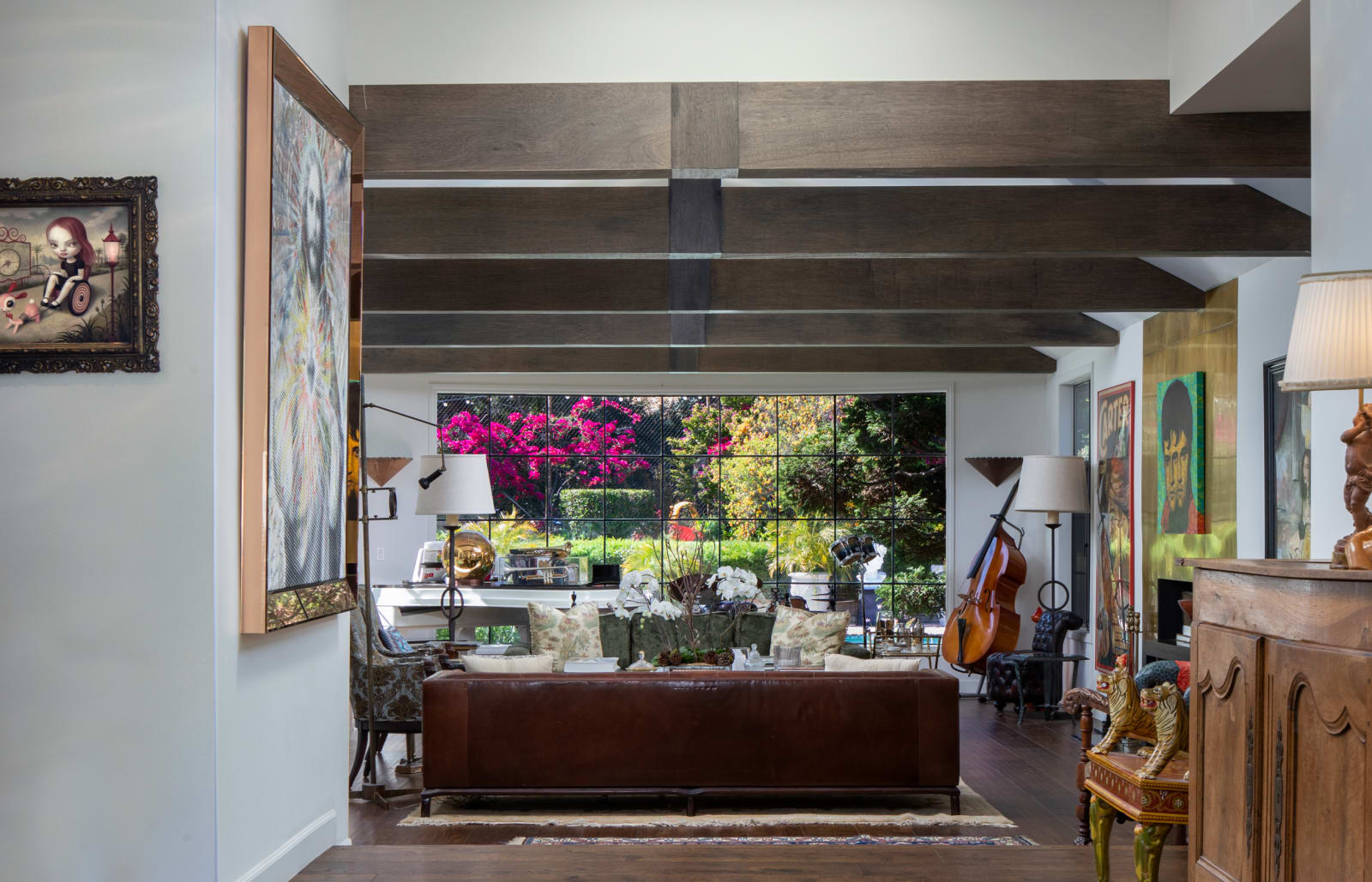 Serge Attukwei Clottey
1155 Angelo Dr, Beverly Hills | Represented by Stephen Resnick & Jonathan Nash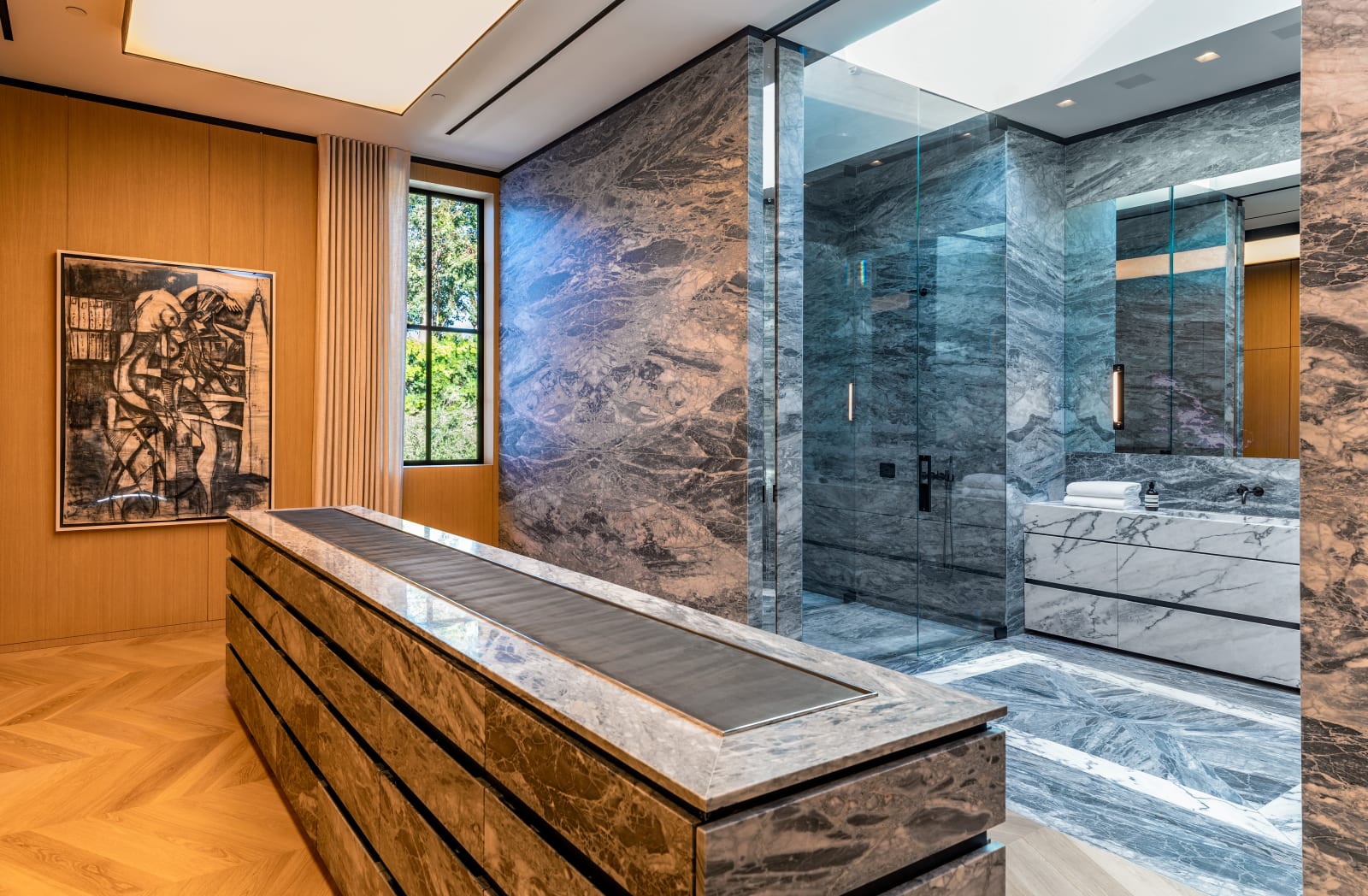 Jocelyn Marsh
1420 Laurel Way, Beverly Hills | Represented by Billy Dolan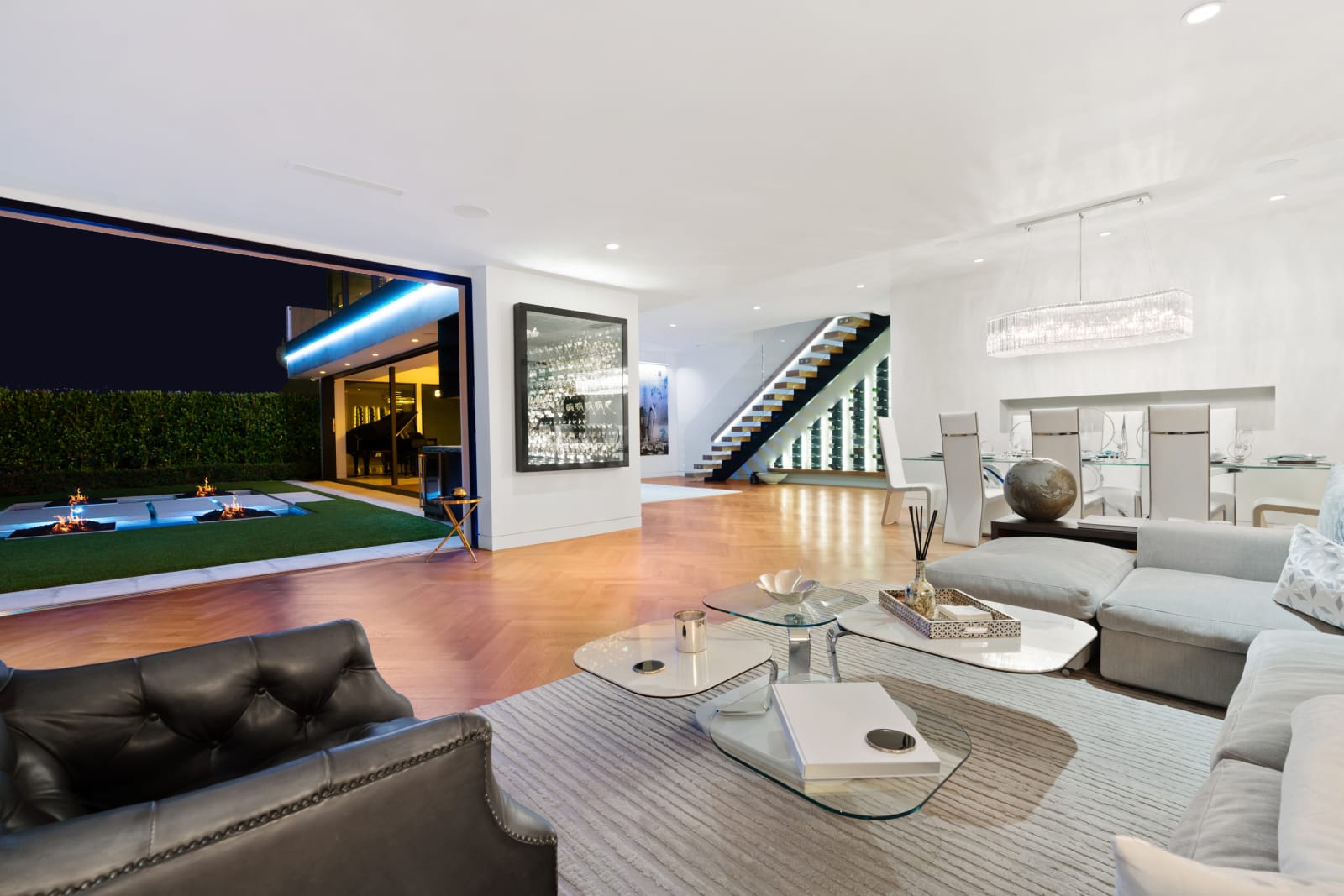 KAWS
Jewel Playa Vista | Final Two Residences Available | Represented by Kris Zacuto & Justin Huchel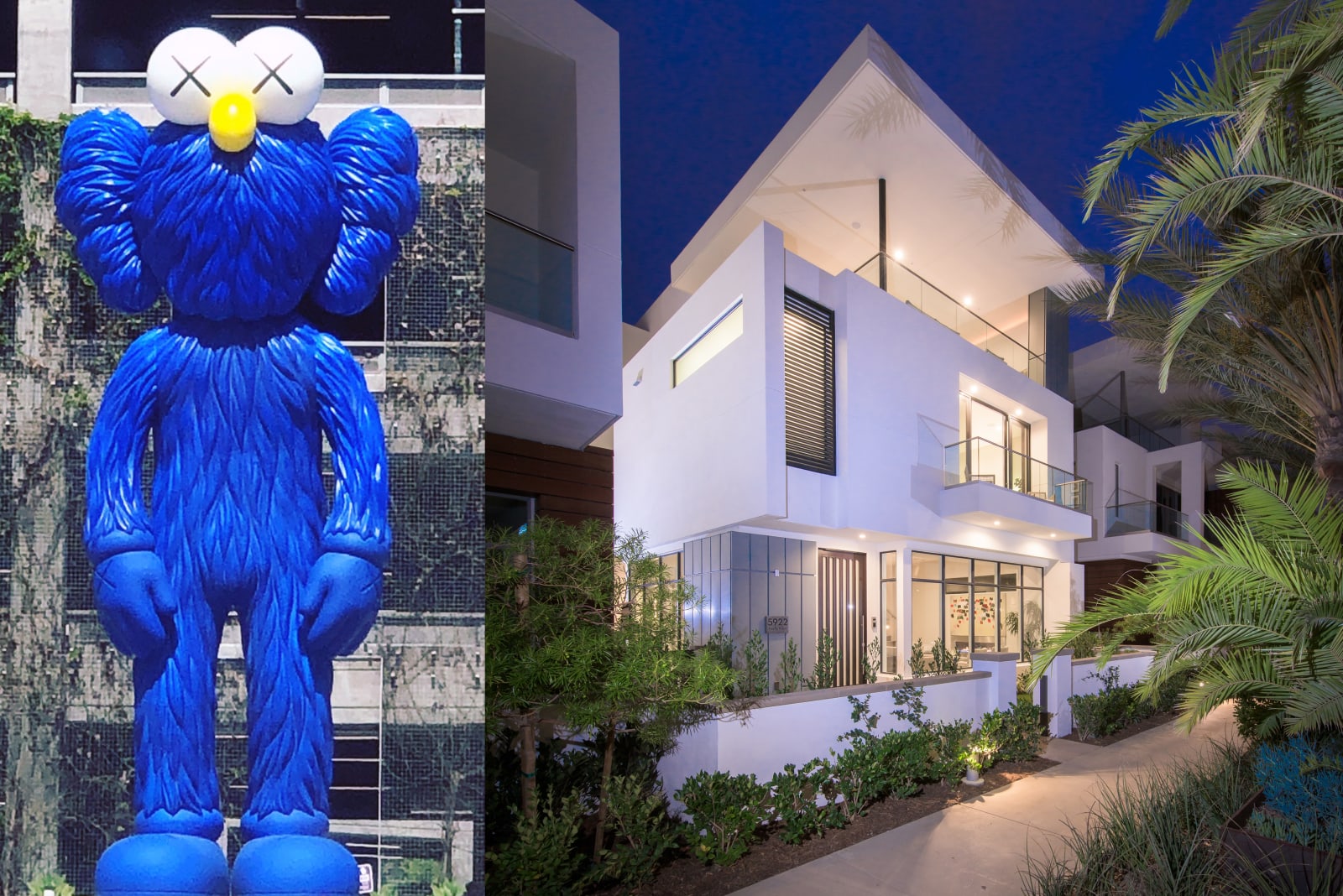 Anthony James
13280 Valley Vista Blvd, Sherman Oaks | Represented by Donovan Healey