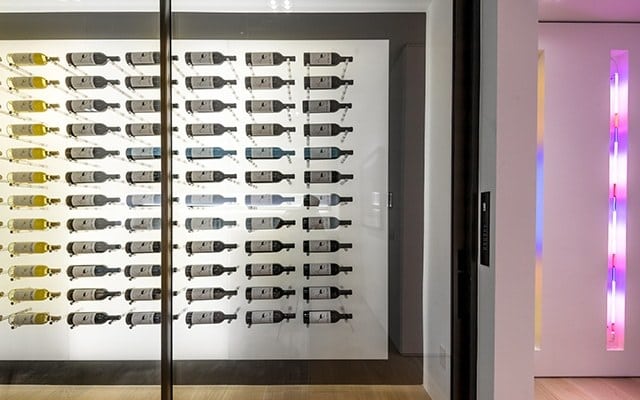 Fall has officially arrived and the days of waiting in a vineyard tasting room are over. You can now host your own wine sampling from the comfort of your own wine room – and in style. From glass-framed wine rooms to high tech wine cellars, you will want nothing more than to kick off fall in these luxury properties with the ultimate wine storage.
7292 Exotic Garden Drive Listed by Carol Dotson and Adam Lint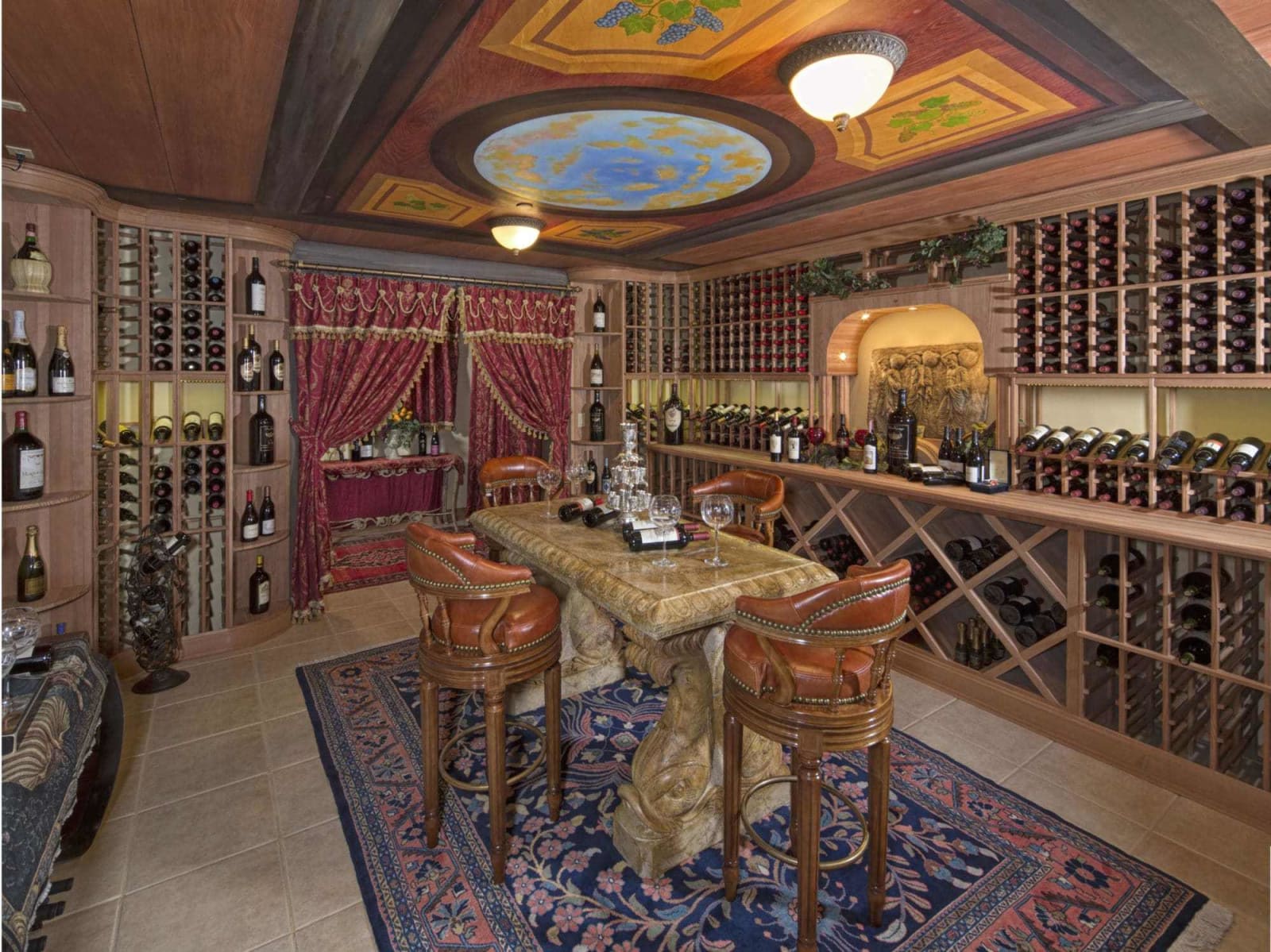 Nestled in one of the fastest wine-growing regions in California, this Palladian-inspired estate not only includes an extravagant wine room with ceiling frescoes and hand-made tapestry, but also a Pinot Noir-producing vineyard. Luxury has never tasted sweeter.
1231 Lago Vista Drive Listed by Drew Fenton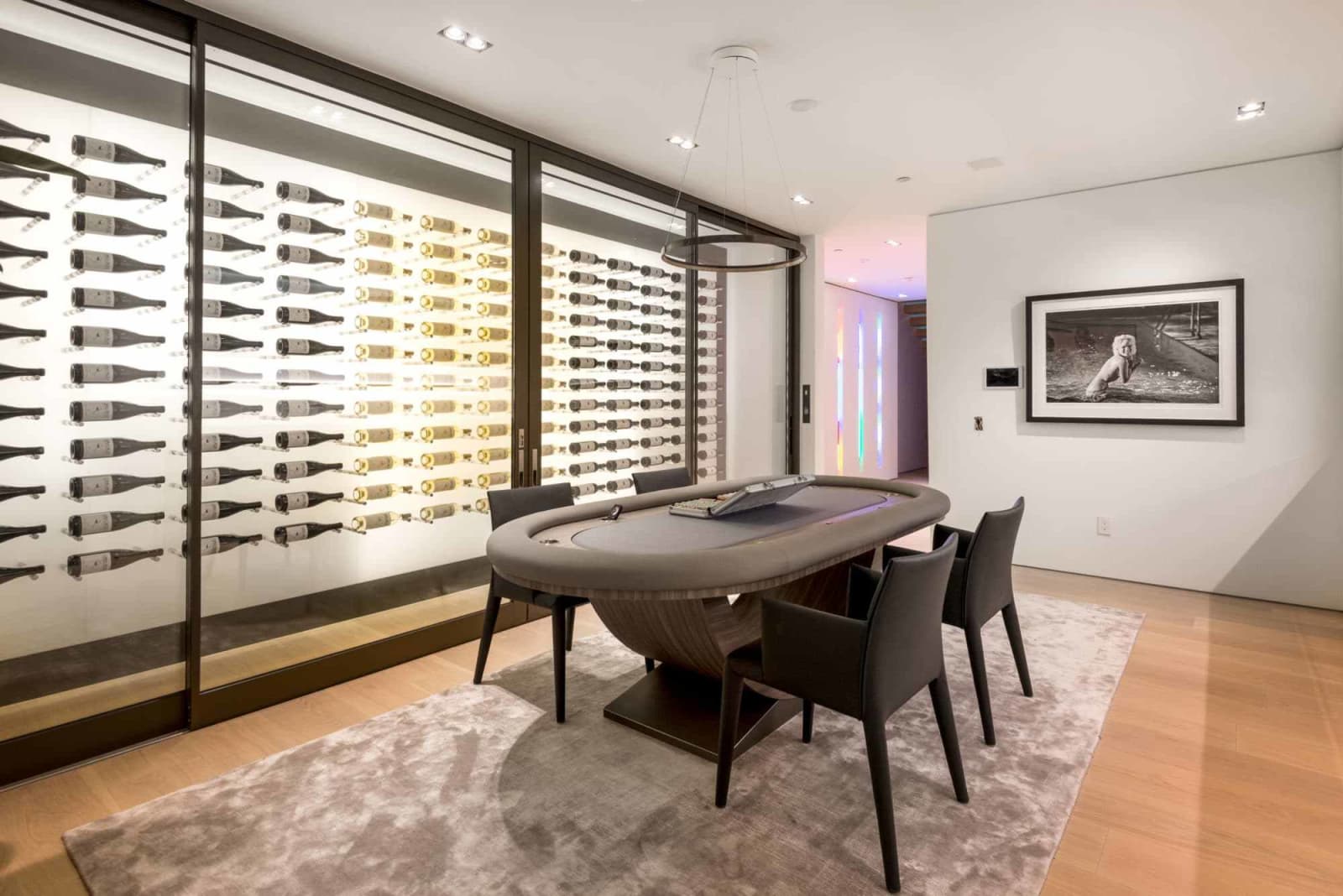 This seven-bedroom, 11 bath residence is taking wine storage to new heights, boasting a 600-bottle floating backlit wine cellar that opens with a thumbprint. Seat a few guests in the center of this opulent room to give them easy access to your fine wine collection.
1124 Marilyn Drive Listed by Jeff Hyland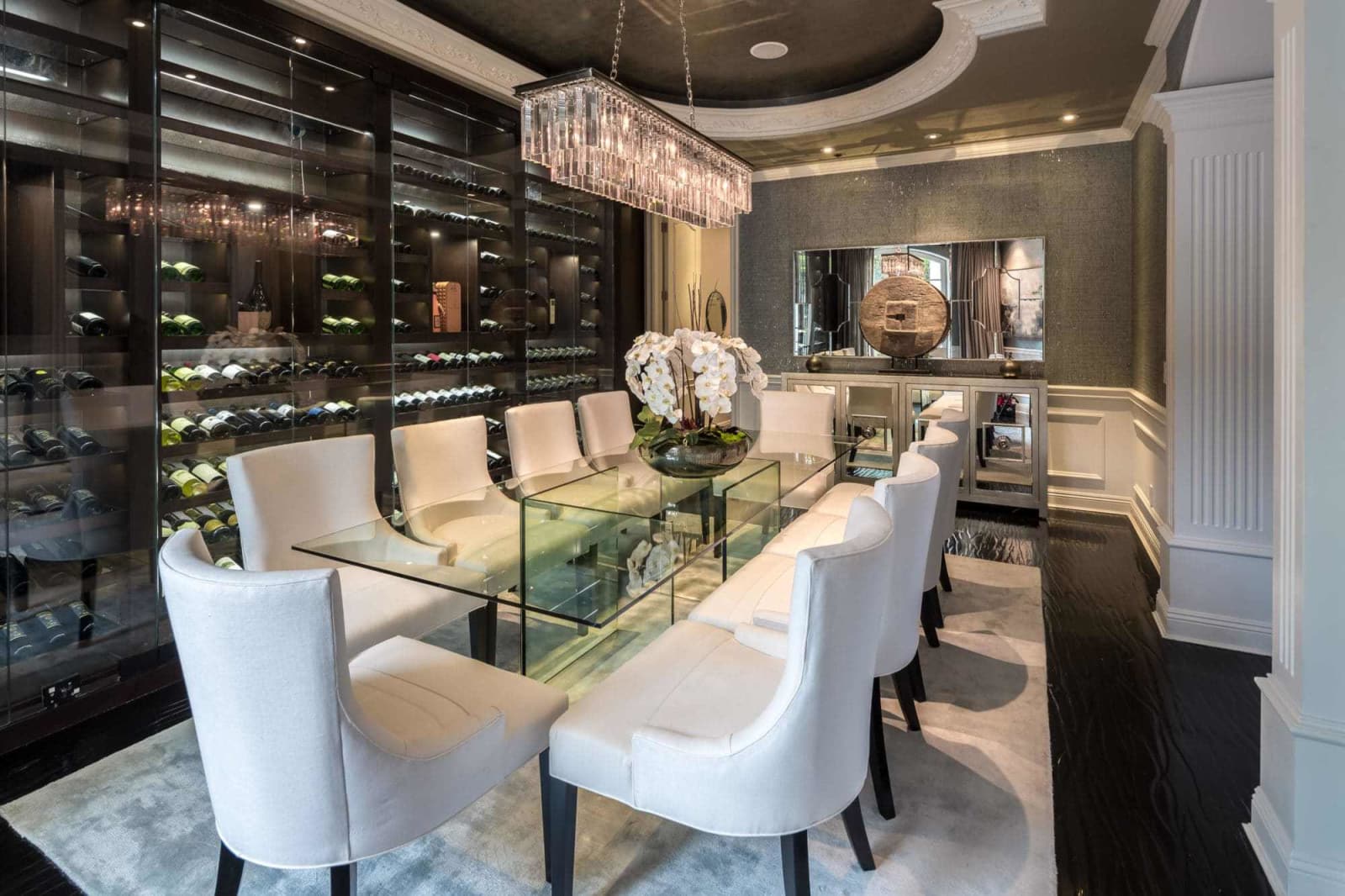 The luxury dining room of this contemporary Mediterranean highlights a dramatic wall-of-wine cabinet as the centerpiece. Each bottle within the climate-controlled space is attractively illuminated by backlit LED walls, creating an effortlessly elegant aesthetic. Step inside before –or after– dinner.
9305 Nightingale Drive Listed by Gary Gold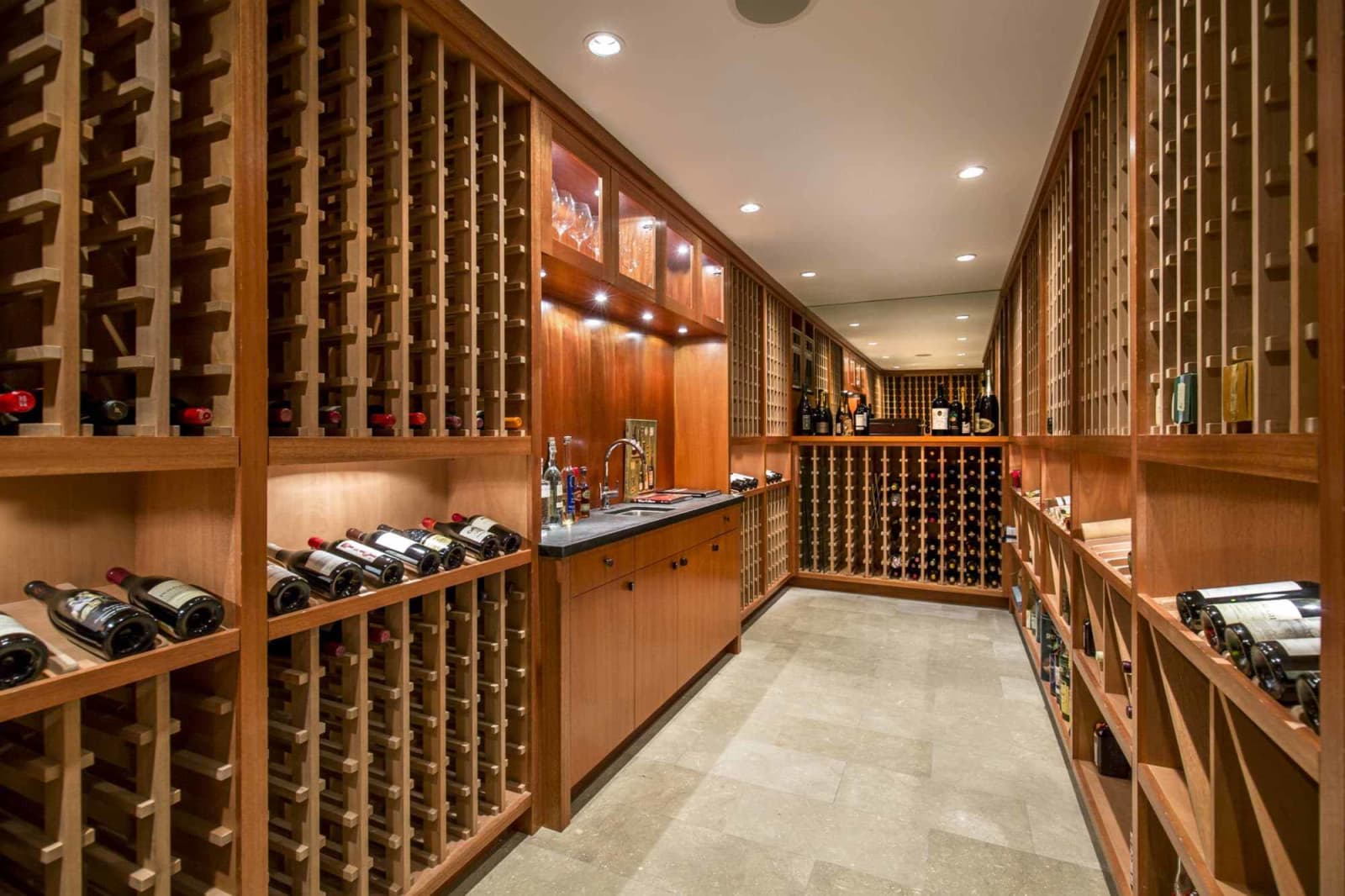 This classic and spacious wine cellar serves as a place to gather as well as an elegant storage space for a vast wine collection. Boasting an impressively open, more transparent atmosphere, the climate-controlled room is not only the ultimate wine connoisseur's room, but it is also adjacent to the movie room.
1737 Bel Air Road Listed by Drew Fenton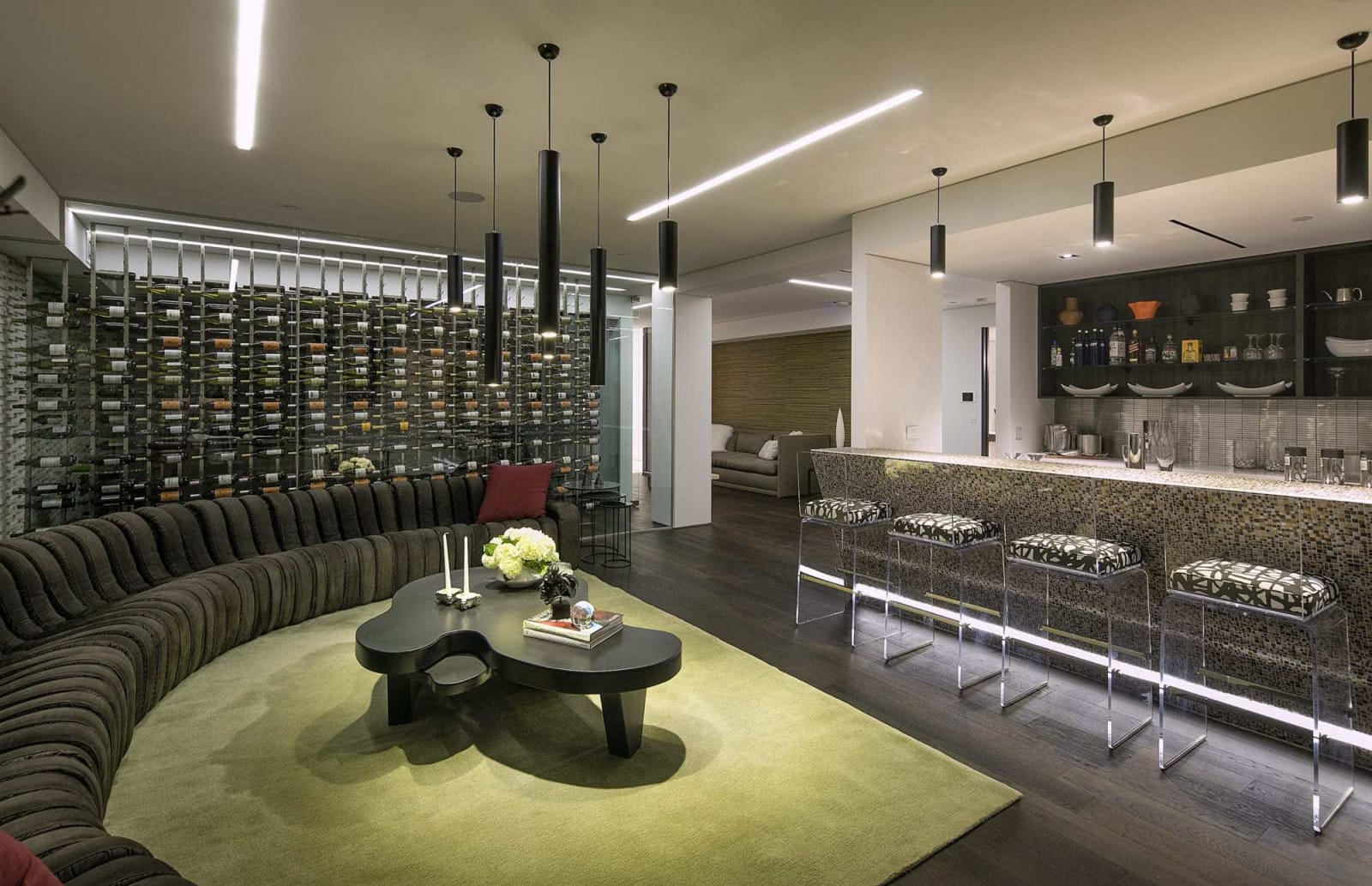 Store bottles along the curved wall, or display exclusive spirits in the center. There's plenty of room to show off your fabulous collection inside this bright and generously sized space.
8516 Hedges Place Listed by Patrick Fogarty & Tyrone McKillen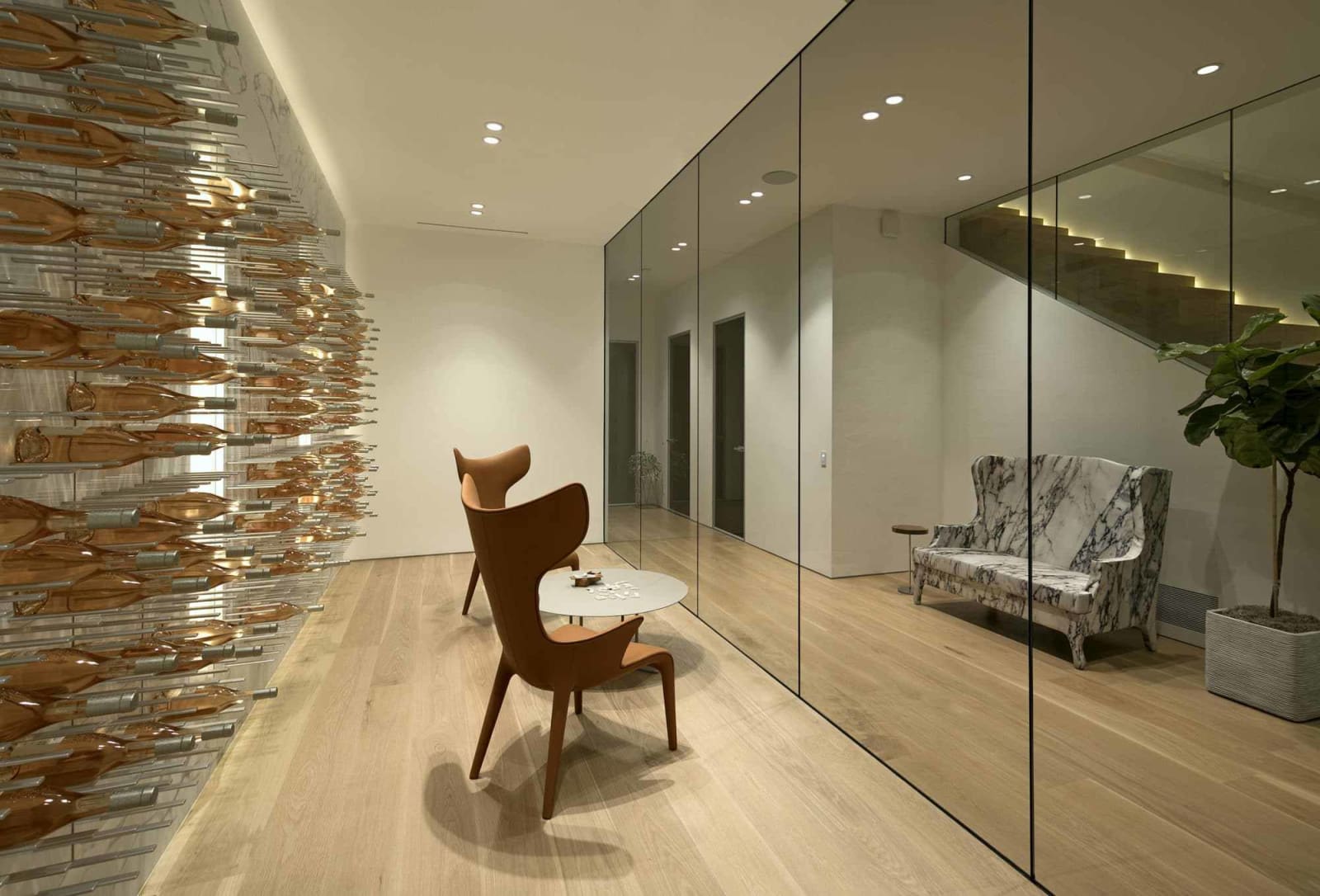 Step inside this smart wine room before entering the state-of-the-art theater just outside these glass walls.