Arguably the nation's most anticipated sporting event, Super Bowl Sunday, has officially arrived! While watching the Los Angeles Rams battle for the highly sought-after Vince Lombardi trophy in Atlanta's Mercedes-Benz stadium for the first time since 1979 sounds like the ultimate dream, the next best thing would be taking the festivities to one of these entertainment rooms where you can enjoy front row seats and warm weather in the NFC Champs' hometown of sunny Los Angeles. Whether you are watching the Super Bowl to cheer on the Rams (or the New England Patriots), watch Maroon 5's halftime performance, or pick your favorite commercials, your movie-watching experience is sure to bring the live action to your trophy home.
Billionaire
Represented by Branden Williams & Rayni Williams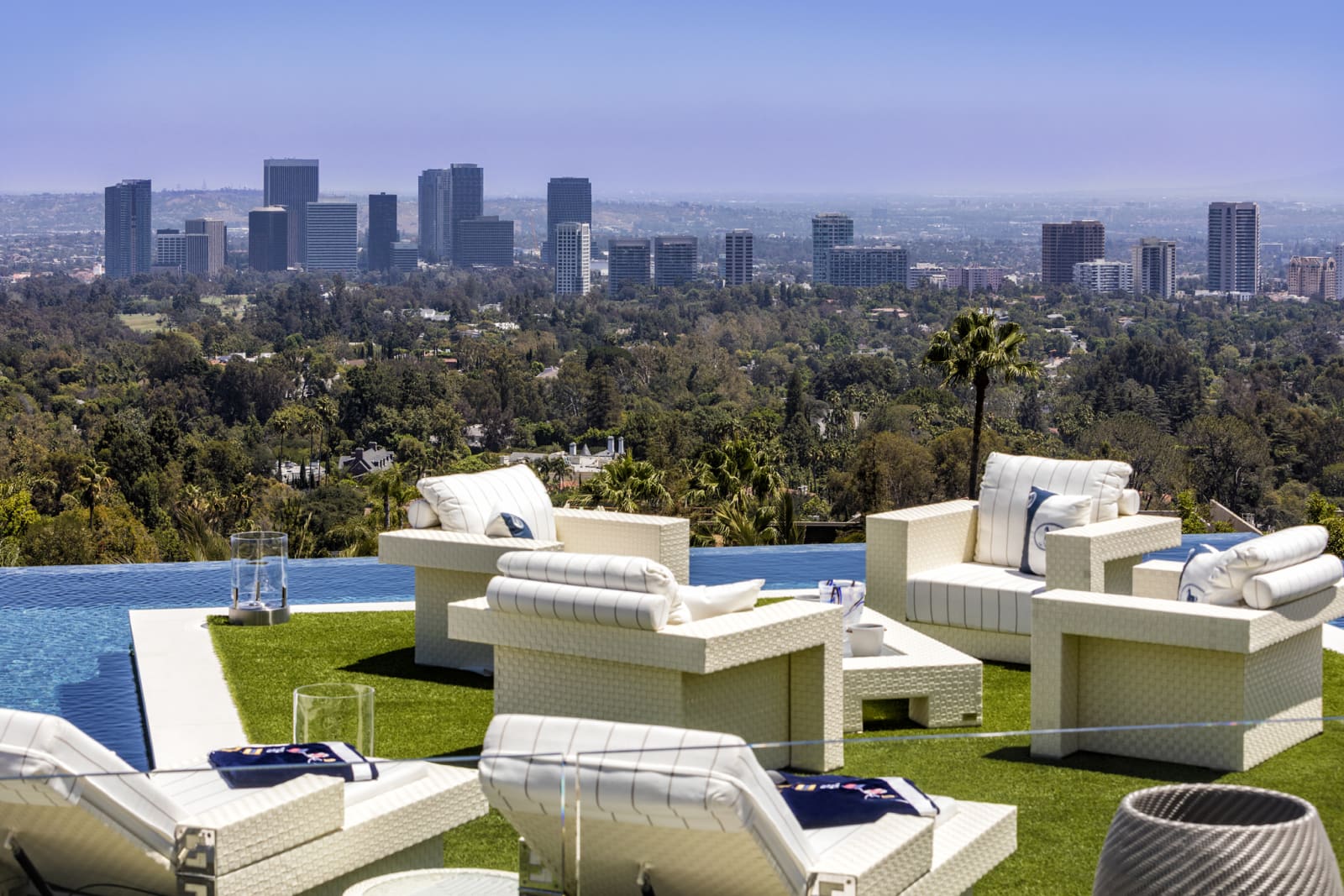 While this home has multiple rooms to choose from to watch the games, imagine spending your Super Bowl Sunday poolside on one of the entertainment decks.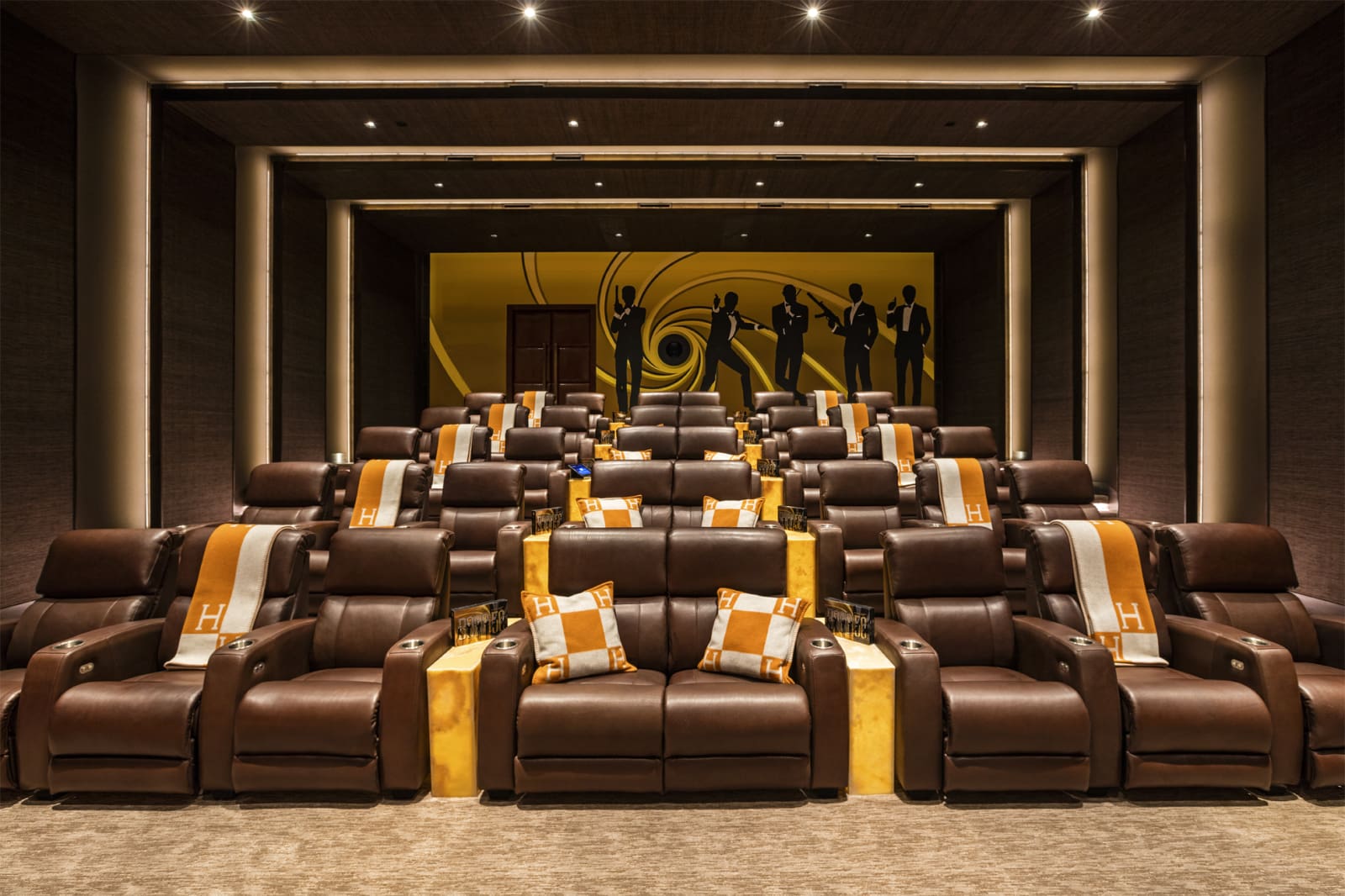 If it gets too chilly or if you feel a few rain drops, you can grab a few bottles from one of the two fully stocked champagne cellars and take the watch party back inside in this 40-seat 4K Dolby Atmos Theater.
Villa Sarbonne
Represented by Jeff Hyland, Judy Feder, Branden Williams, and Rayni Williams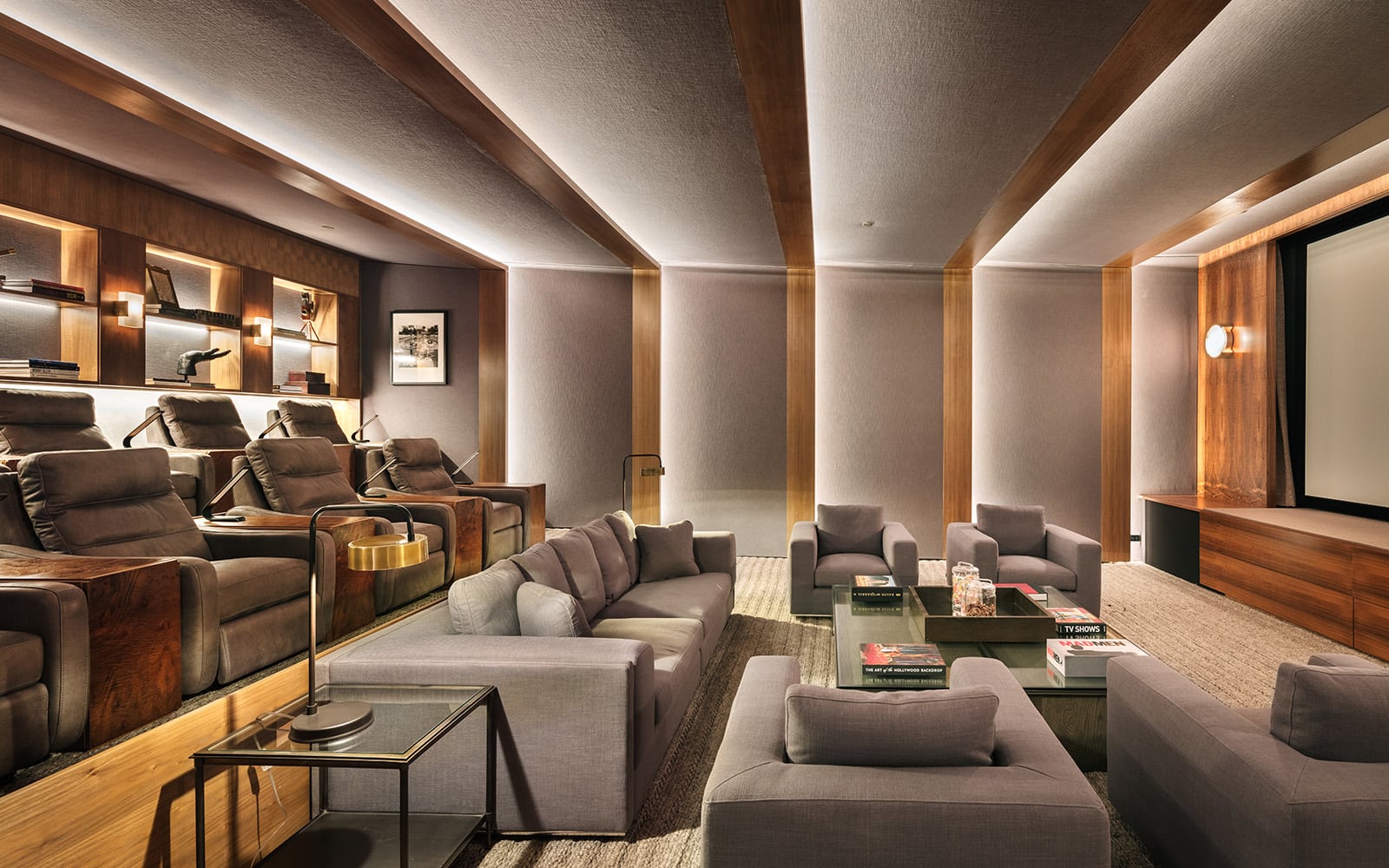 An entertainer's paradise, this modern masterpiece includes a lavish screening room which allows the entire family (and then some) to gather in one space to watch the Super Bowl.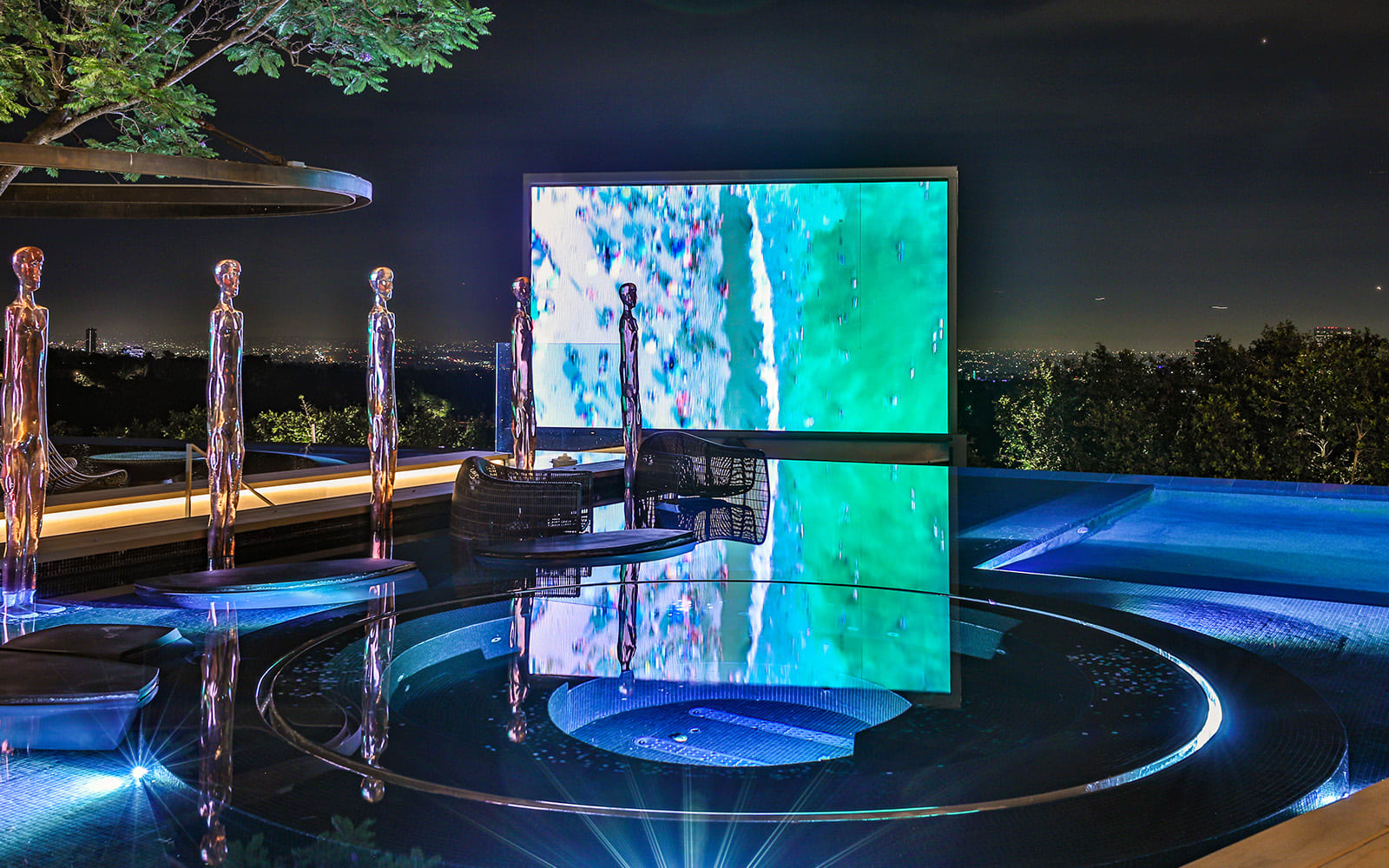 Should you wish to get some fresh air and not miss a single a play (and leave a lasting impression on your guests in the process), you can retire to the rooftop entertainment deck with jetliner views of the city or gather poolside with the pop-up theater screen.
Represented by Rick Hilton & Jeff Hyland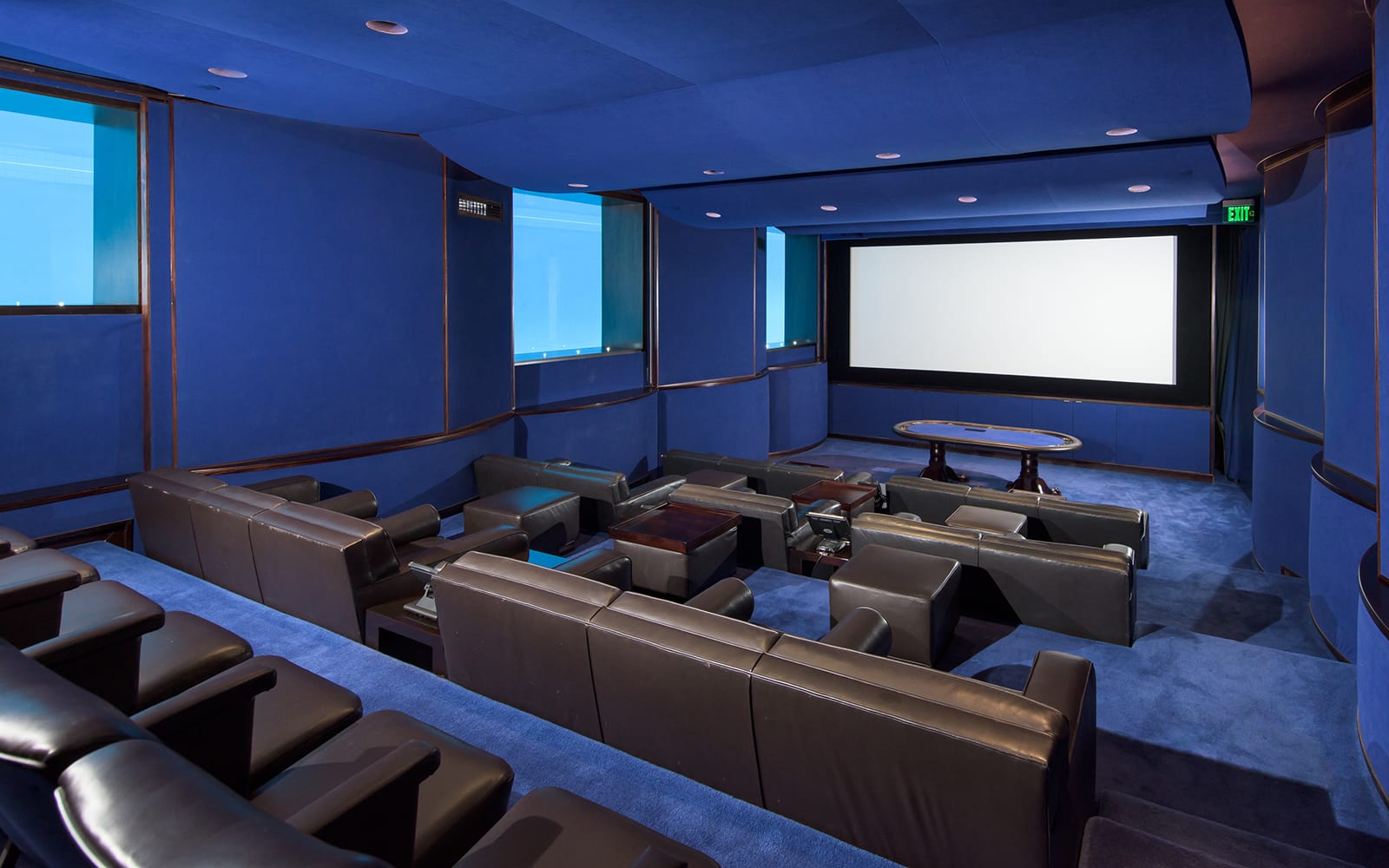 Leave your guests speechless this Super Bowl Sunday with your subterranean waterproof cinema with large windows revealing the stark-aqua swimming pool.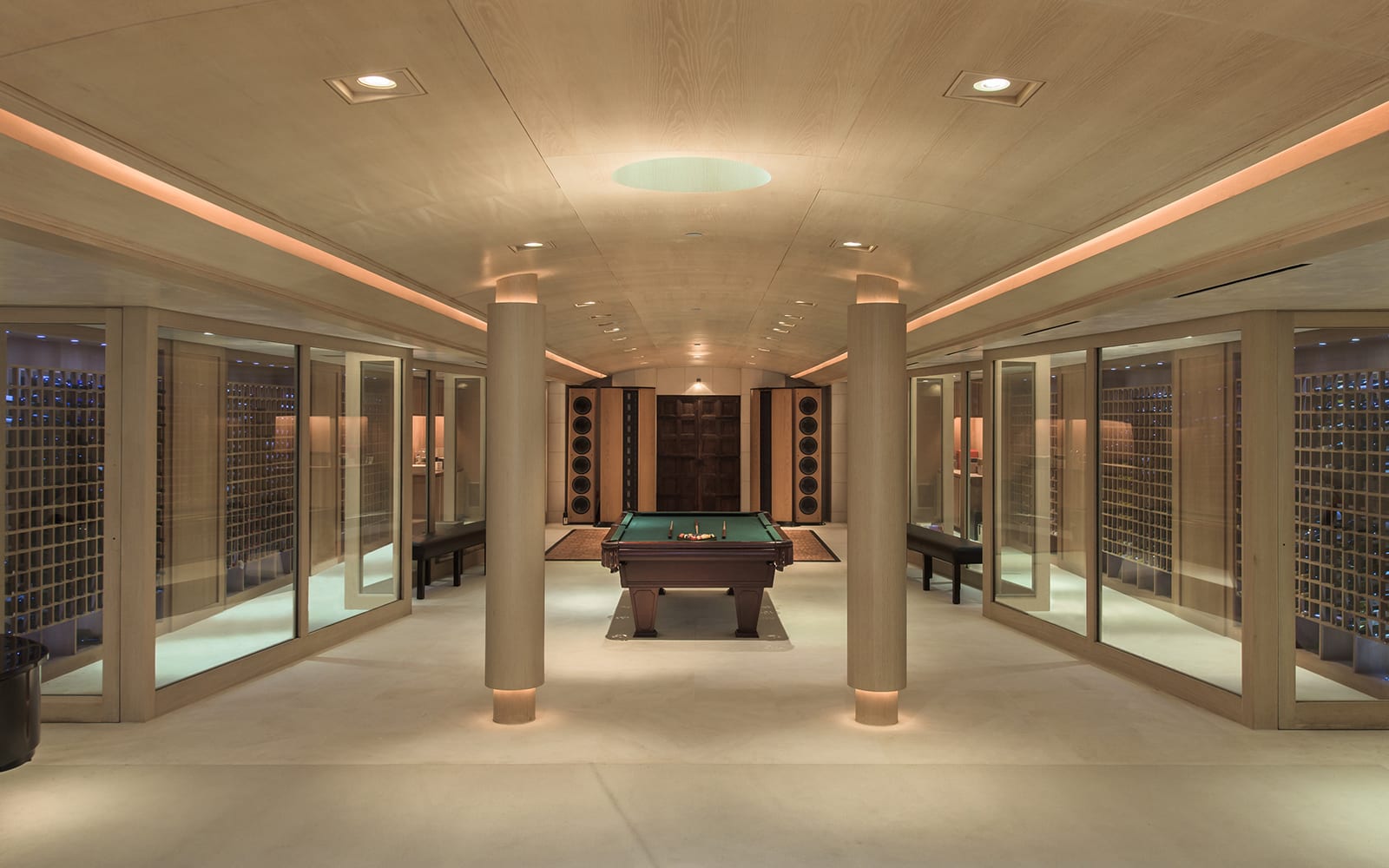 Should you find the game more stressful than entertaining, you can meander through the grand halls and enjoy the gorgeous art collection or the luxury wine cellars with fully ventilated cigar rooms with a pool table in the center.
330 Mapleton Drive
Represented by Drew Fenton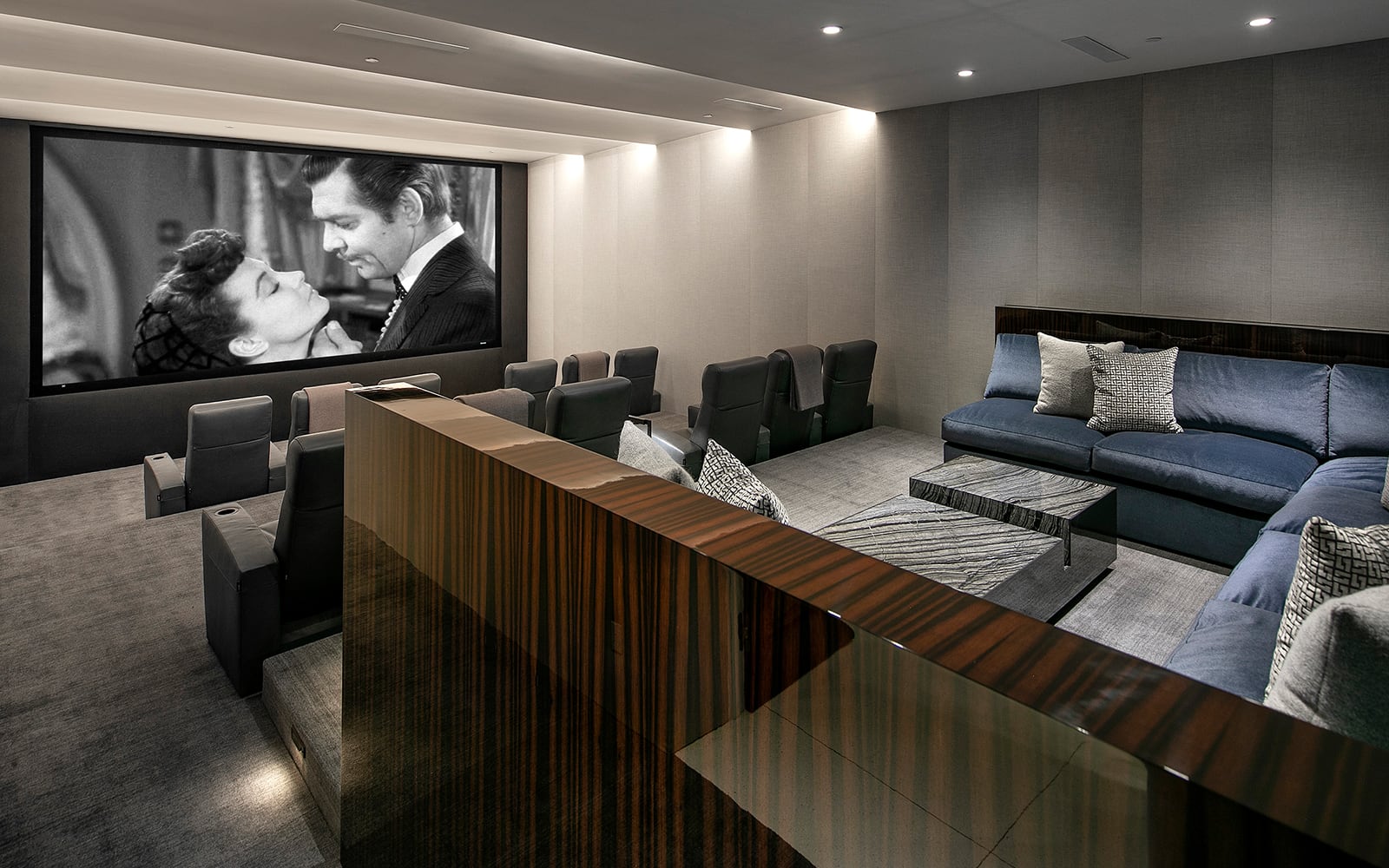 The lower level of 330 is a world apart with a three-tiered screening room paneled in macassar and alpaca.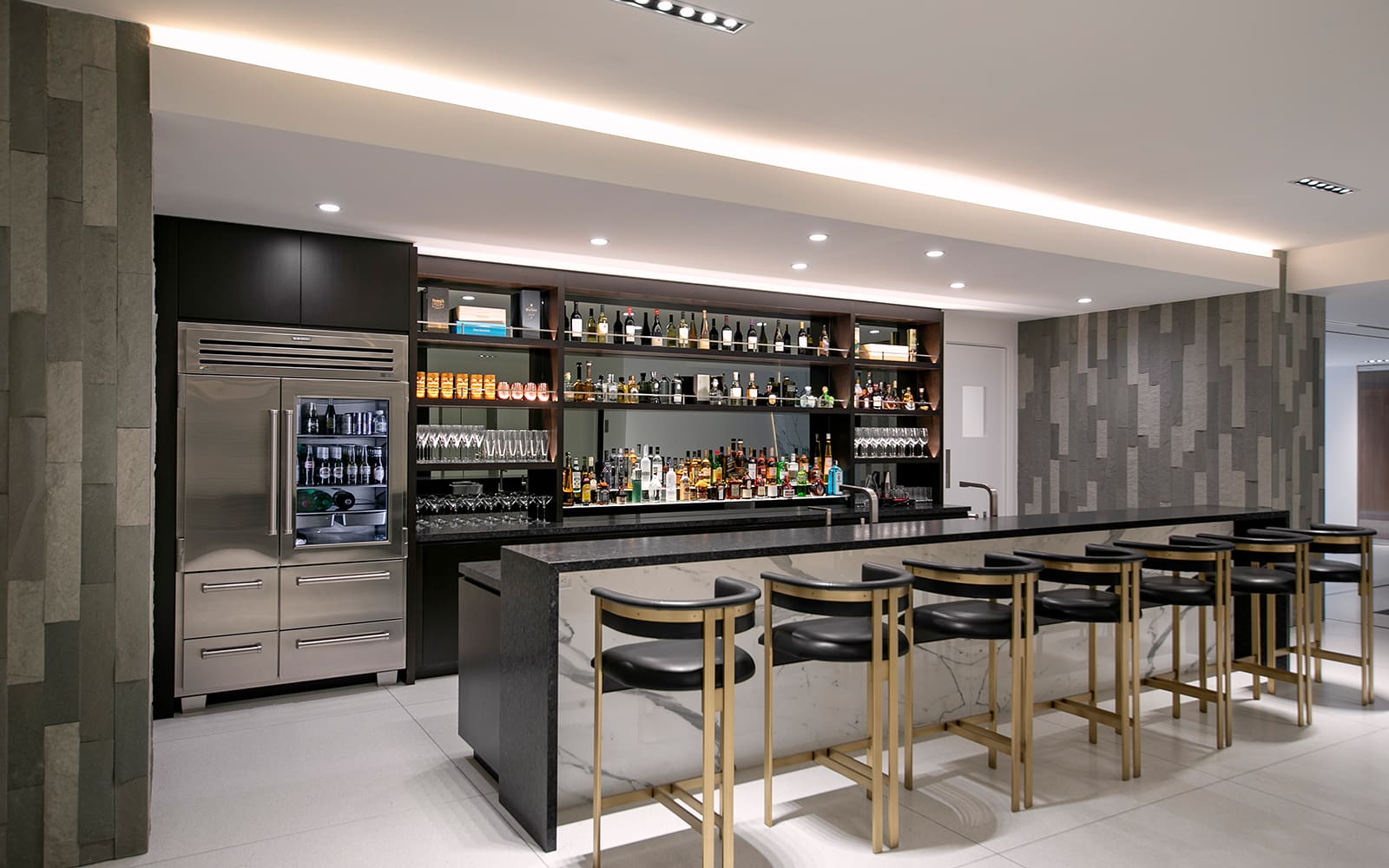 Celebrate your team's win in the 3,400 bottle Lucite wine and champagne cellar.
1175 N Hillcrest Rd
Represented by Branden Wililams & Rayni Williams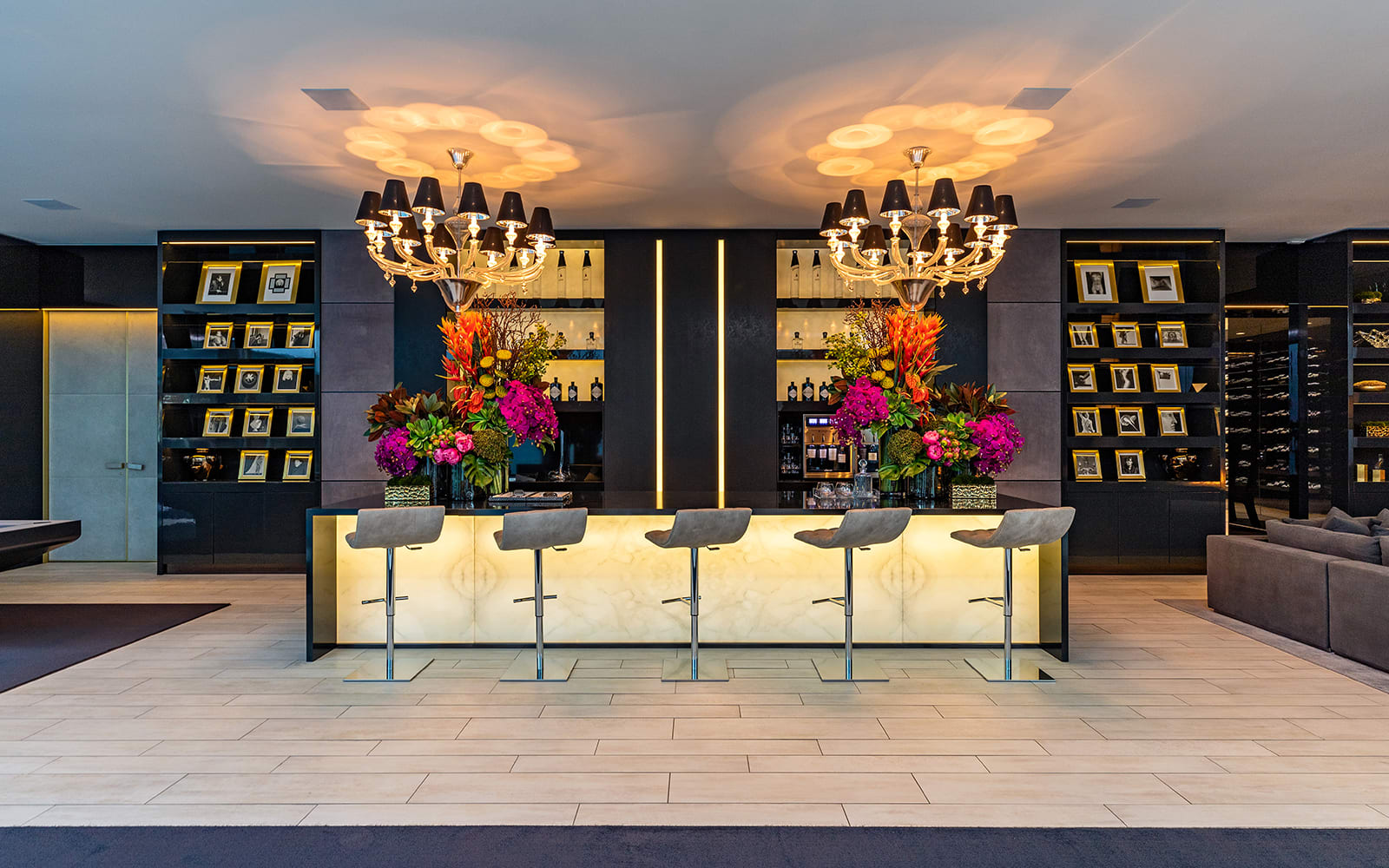 Hovering over the 50-yard line of the city of Angels, the best of both worlds, the entertainment of the legendary Sunset Strip and the finest amenities of 90210 and Rodeo Drive.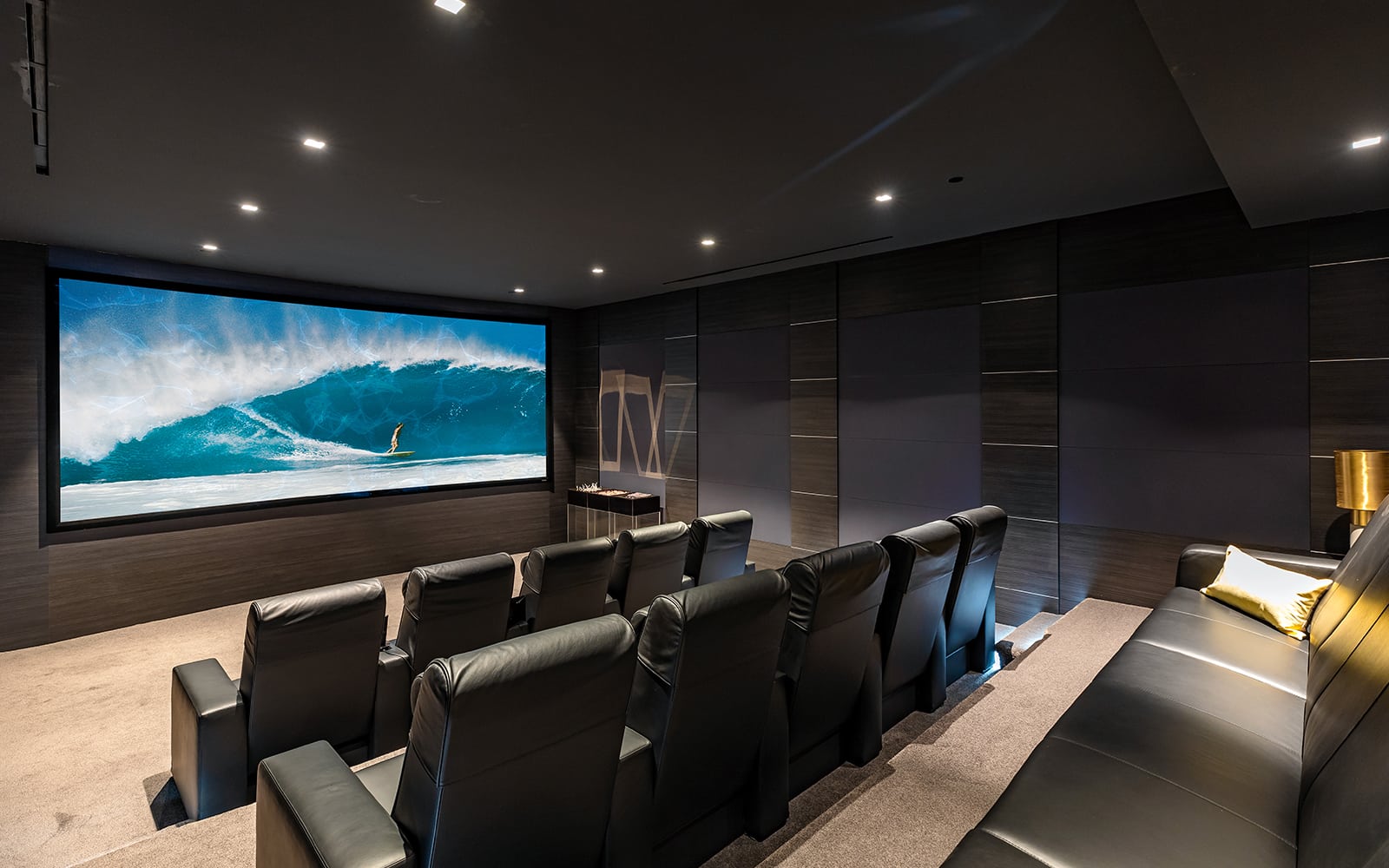 This modern space station makes the ultimate backdrop for your Super Bowl Sunday party. With two pools, two kitchens, oversized theater, wine cellar, billiards room, car room, and visuals, you couldn't ask for more.