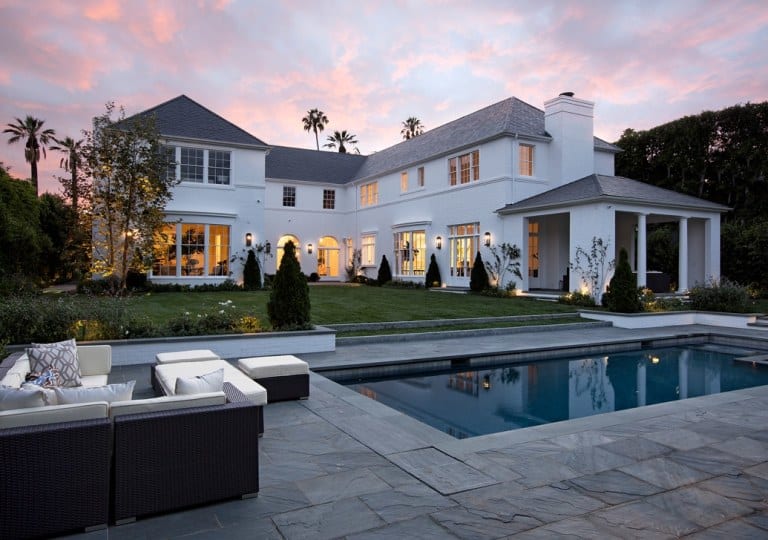 Hilton & Hyland is proud to announce that the Design Review Commission of the City of Beverly Hills has selected Susan Smith's single-family residential project located at 706 Hillcrest Road to receive a Year 2016 City of Beverly Hills Design Award.
These Awards recognize merit in single-family residential designs based on exterior appearance and in consideration of quality materials, colors, landscaping, and context with neighboring properties. The purpose of the awards is to inspire property owners, architects and designers in the city to strive for excellence in design, and in turn, contribute to the image and enrichment of the City of Beverly Hills.
"I'm thrilled that our Hillcrest home has earned such a fantastic designation from the Design Review Commission," said Smith. "This home is certainly one-of-a-kind with incredible finishes and an attention to detail that truly sets it apart from the rest."
Jeff Hyland, President of Hilton & Hyland and author of The Legendary Estates of Beverly Hills added "Beverly Hills is a city that enjoys an architectural history unlike any other. It's fantastic that the city honors forward-thinking designers and architects to ensure that this rich history of unique architecture will be enjoyed and improved upon for many years to come."
To learn more about Susan Smith, and to view her current listings, click here.