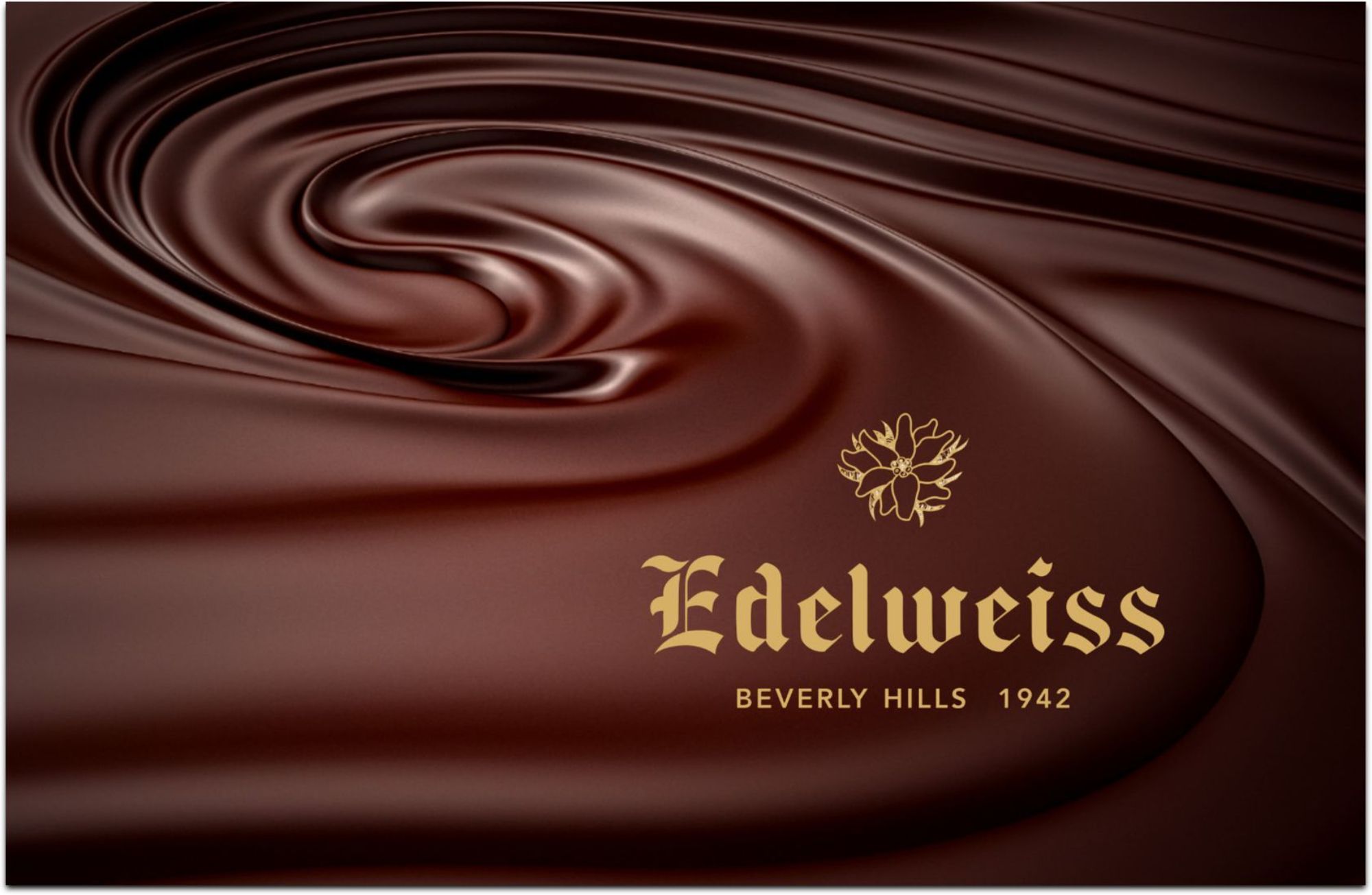 As the holiday season approaches, the air is filled with the warmth of joy, and the spirit of gift-giving takes center stage. It's that magical time of the year when we seek the perfect presents for our loved ones—a gesture that speaks the language of love, appreciation, and adoration. Navigating the vast landscape of gift options can be a challenge, but fear not. This season, we invite you to simplify the art of thoughtful gift-giving with a timeless touch—Edelweiss Chocolates.
Nestled on Canon Drive in Beverly Hills' Golden Triangle, amidst the world's finest fashion districts and luxury brands, Edelweiss has been a beacon of excellence since its establishment in 1942. "There aren't many places like this left in the city," said Daniel Zahirpour, Creative Director of Edelweiss. "From original equipment to hand-crafted confections and skilled chocolatiers," Edelweiss stands as proof of the enduring legacy of traditional chocolate-making.
"You know you've made it in Hollywood when you receive so many chocolates from Edelweiss that they note your favorites in their rolodex." 
Rooted in history, Edelweiss Chocolates holds the distinction of being the birthplace of chocolate-covered pretzels. In the recently unearthed recipe books, Madlen Zahir, the original owner of "Candy Round-Up" (later known as Edelweiss Chocolates), is credited as the pioneer of this delectable creation. "The traditions of old-school chocolate making are baked into the business," says Zahirpour. Specialty machines, dating back to the turn of the 19th century, line the chocolate factory, infusing each bite with a rich heritage.
Hollywood luminaries, including Lauren Bacall and Frank Sinatra, have frequented Edelweiss, making it an integral part of Tinseltown's history. The iconic conveyor belt from the famous "I Love Lucy" episode, where Lucy and Ethel find themselves overwhelmed in a chocolate factory, was inspired by Edelweiss Chocolates. Remarkably, that very same belt is still operational today, ensuring the tradition of providing exquisite chocolates to Beverly Hills endures.
While the history of Edelweiss is undeniably alluring, its true distinction lies in the unparalleled quality of its chocolates. The meticulous attention to detail is evident in every piece. "If we devote this much attention to the visual details, you can only imagine how the chocolate tastes," said Zahirpour.
When you enter the world of Edelweiss Chocolates, each bite is a journey through time, a fusion of tradition and taste that transcends the typical. This holiday season, give the gift of Edelweiss—a timeless indulgence that embodies the holiday spirit.
Edelweiss Chocolates is renowned for its homemade delicacies, with a particular spotlight on the soft, fluffy marshmallows masterfully coated in chocolate and flavored with options like vanilla, mocha, peanut butter, s'mores, and more. Whether you choose the chocolate-covered pretzels, a signature offering, or delightful chocolate-covered fruits, stop by Edelweiss to curate a personalized selection of their treats for the perfect holiday gift.