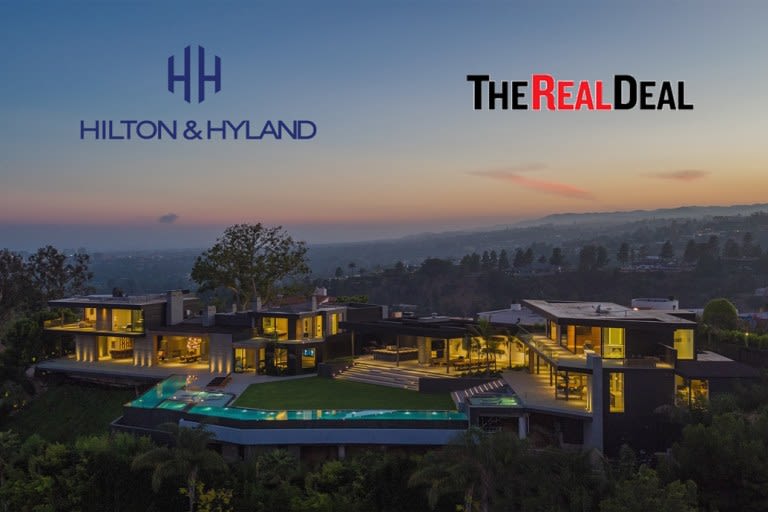 Perhaps no name in real estate news is as revered as that of The Real Deal. For years, the publication has been a titan of industry news, with its New York magazine and popular website. This week marks the launch of the company's newest endeavor, a Los Angeles-centric magazine that is set to be published a handful of times throughout the year.
In its debut publication, released earlier this week, The Real Deal named Hilton & Hyland the top performing luxury brokerage in Los Angeles. No firm outperformed Hilton & Hyland in the luxury market (homes priced $5,000,000 and over). The magazine notes the company's astounding sales volume over the last 12 months, which totals over $895,000,000 and earned a market share of 11.89% (nearly double the next closest firm).


"First off we want to congratulate The Real Deal on this exciting foray into the Los Angeles market," said Jeff Hyland, President of Hilton & Hyland. "We're all looking forward to reading their fantastic insights into our market. And we're thrilled that we've been recognized for our outstanding achievements in the last year."
Hyland's partner, Chairman Rick Hilton added "The Real Deal is a premier real estate publication. I'm thrilled that they've decided to commit more attention to Los Angeles, and that they've recognized how incredible our firm's achievements are, and that all comes down to the outstanding agents that make up our firm."
To view the digital premiere of The Real Deal Los Angeles, click here.