At the beginning of the year, Hilton & Hyland achieved Los Angeles' highest record sale in Southern California at $110,000,000, surpassing our record sale with the historic Playboy Mansion. Los Angeles' trophy home market will only increase further in value despite average home prices falling this year.
"Since we are in Los Angeles it's not surprising we are seeing everything. As the world gets more opulent, developers and homeowners compete against each other to truly stand out and continually push the envelope. We are seeing more and more amenity rich properties being built and existing properties being renovated," explains Jonathan Nash, Estates Director at Hilton & Hyland. Whether it's helicopters, luxe bowling alleys, spa/wellness centers or private vineyards, our agents understand that ultra-luxury home buyers want over-the-top amenities and stunts to enjoy now.
Jeff Hyland, President of Hilton & Hyland explains, "In 2017, expansive spec homes dominated the highest end of the Los Angeles luxury market, comprising six of the 10 priciest transactions." He continues, "In this rapidly expanding market, spec homes today are like nothing we have seen nor could have imagined and to move these ultra-luxurious homes, an ultra-specific marketing strategy is required."
Rick Hilton, Chairman of Hilton & Hyland continued, "Once we hit the $100 million mark, we broke the glass ceiling – and we're seeing people comfortable with spending more than that. Two-hundred million dollars doesn't just get you the largest and grandest private residence in Los Angeles' prestigious Holmby Hills neighborhood, it gets you an exclusive lifestyle."
As the top real estate firm serving the city of Los Angeles and the surrounding communities, Hilton & Hyland is the most trusted resource for homebuyers to enter this exclusive luxury market. When compared to the average square-foot price of $8,489 for the current $100 million listings around the world, each Hilton & Hyland residence below demonstrates the value proposition of Los Angeles trophy homes.
Billionaire | Represented by Williams & Williams Estates Group | $188,000,000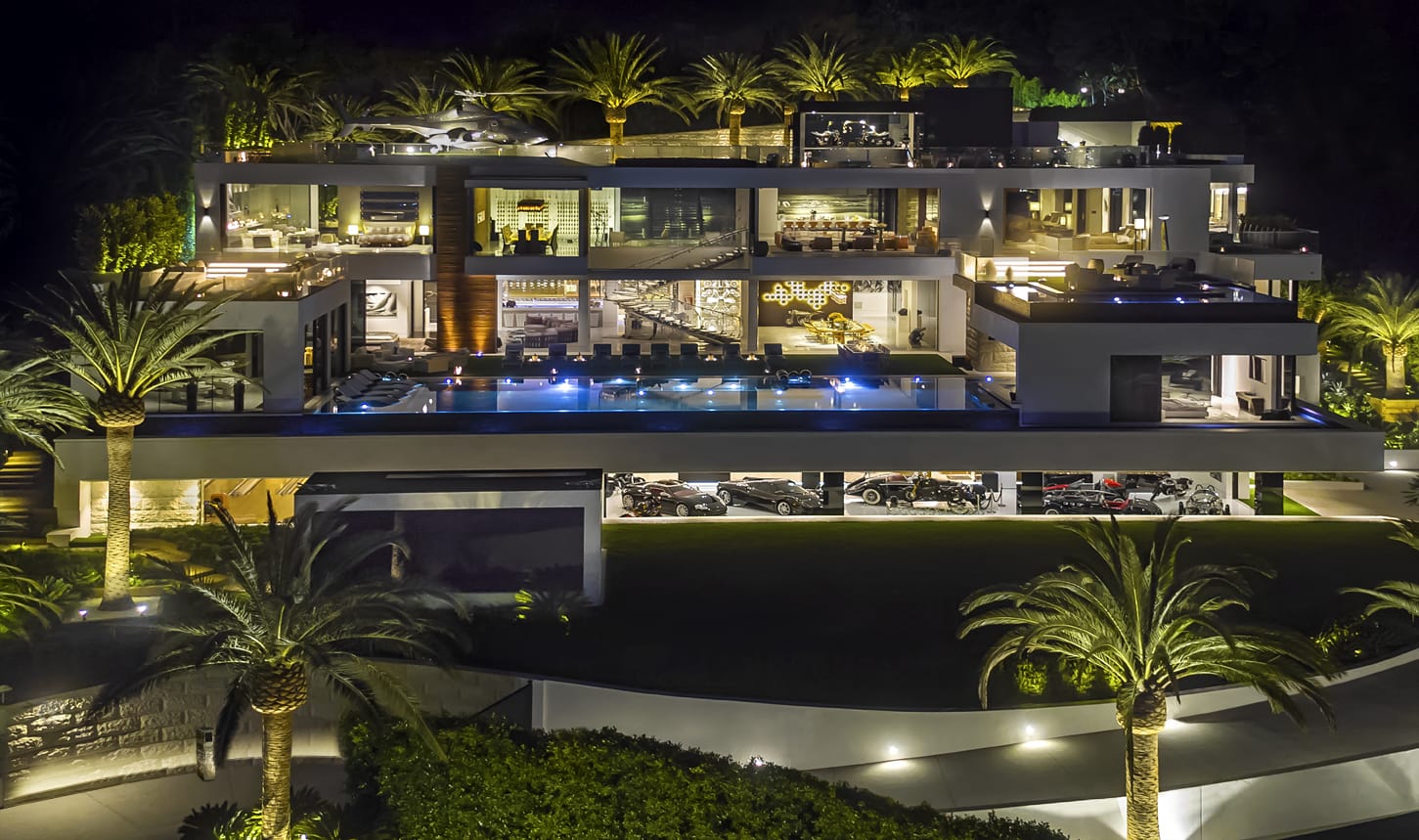 Luxury developer Bruce Makowsky's greatest masterpiece, Billionaire is located in the confines of the ultra-exclusive Bel-Air enclave. The pinnacle of splendor and luxury, the trophy estate boasts over 17,000-square-feet of entertainment decks.
The Manor | Represented by Rick Hilton & David Kramer | $175,000,000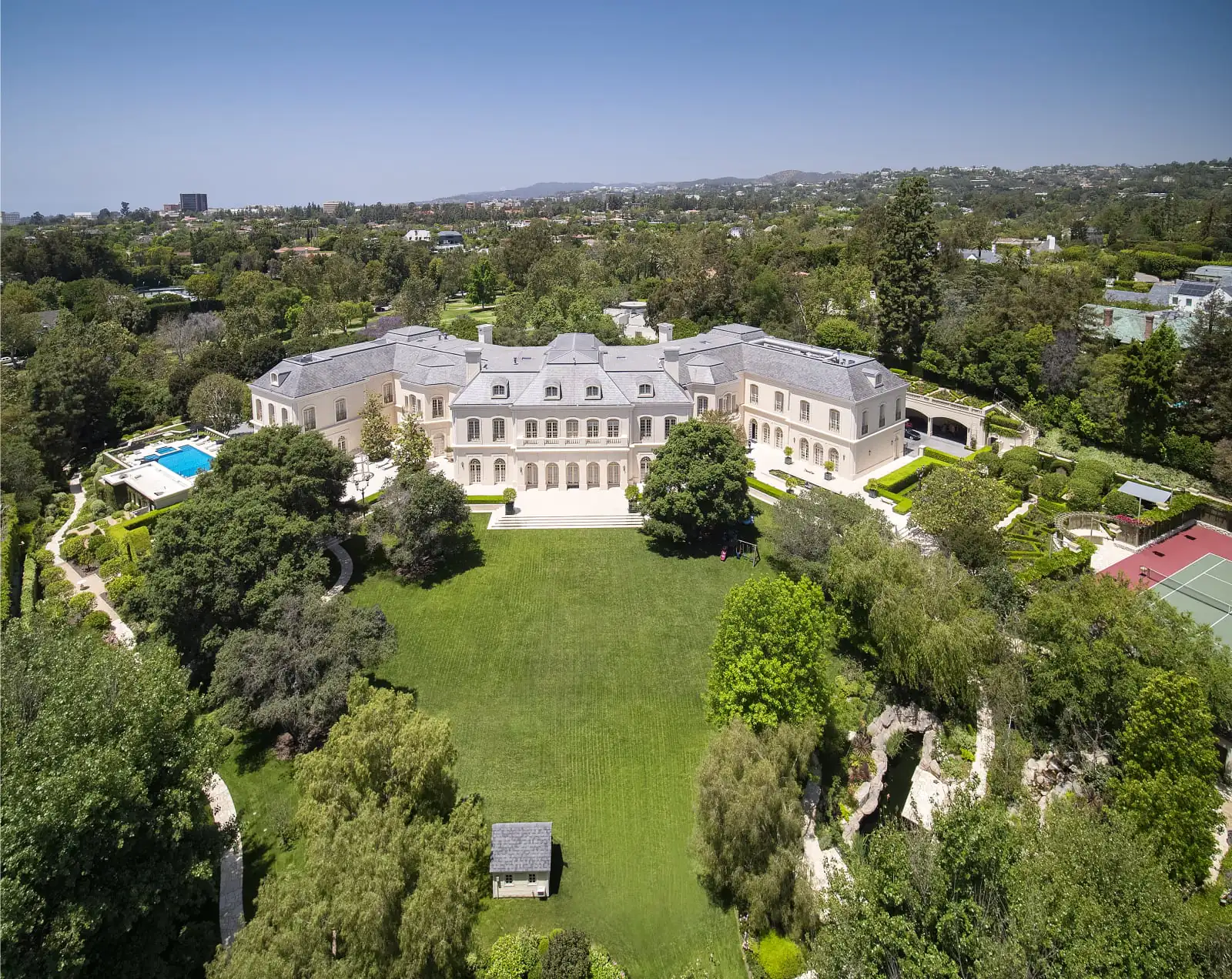 The Manor, built in 1988 by entertainment royalty Aaron and Candy Spelling, is one of the grandest private residences in the world. Proudly positioned, its nearly five acres of rare flat land borders the LA Country Club. Larger than The White House, the 56,000-square-foot masterpiece was renovated in 2011 to execute visionary design while preserving its timeless charm.
Villa Firenze | Represented by Rick Hilton & Jeff Hyland | $165,000,000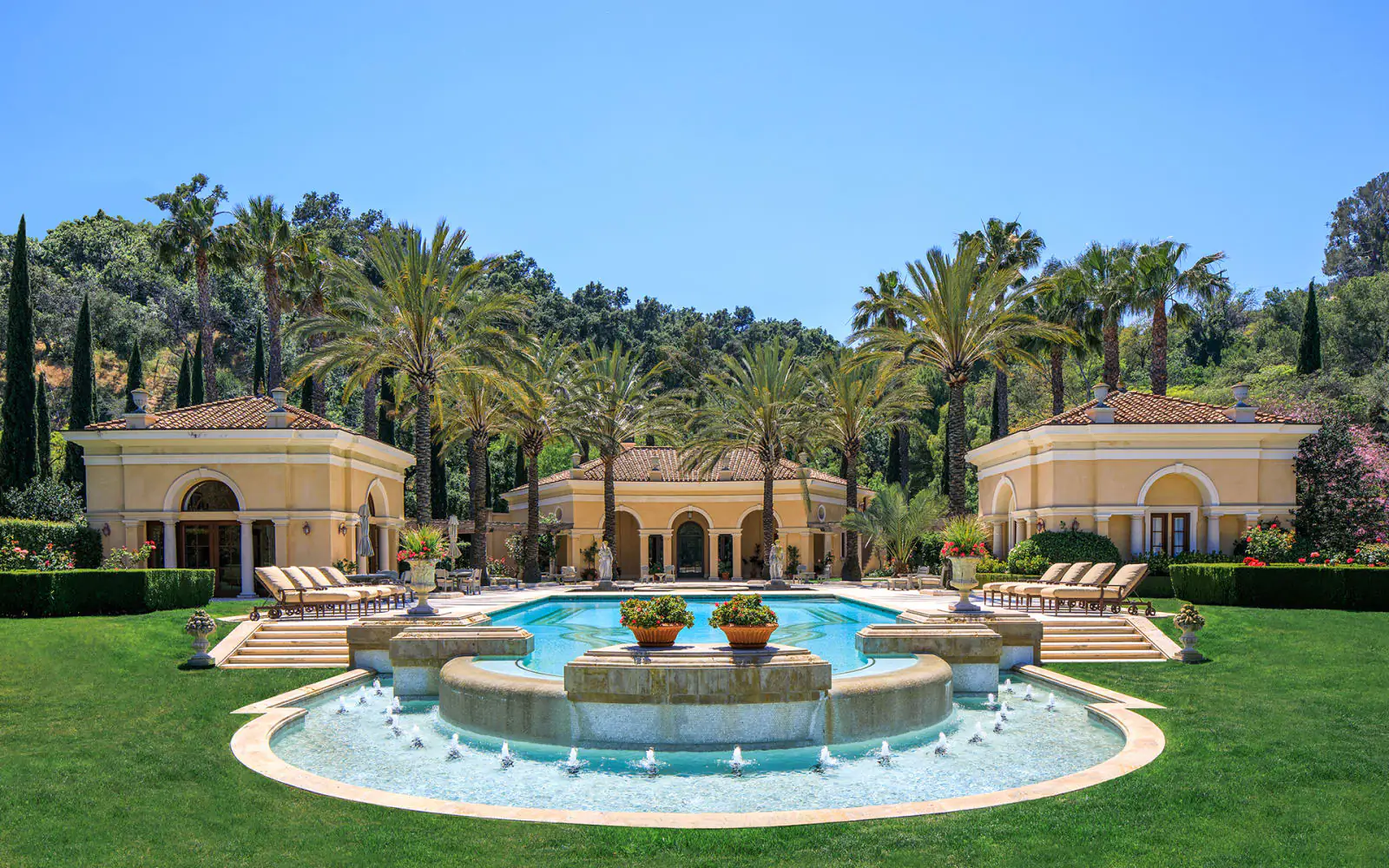 This authentic Italian village encompasses the largest assemblage in Beverly Park. Sitting on over seven acres, accessed by its own street, this one-of-a-kind property took over seven years to create.
The Beverly House | Represented by Drew Fenton | $135,000,000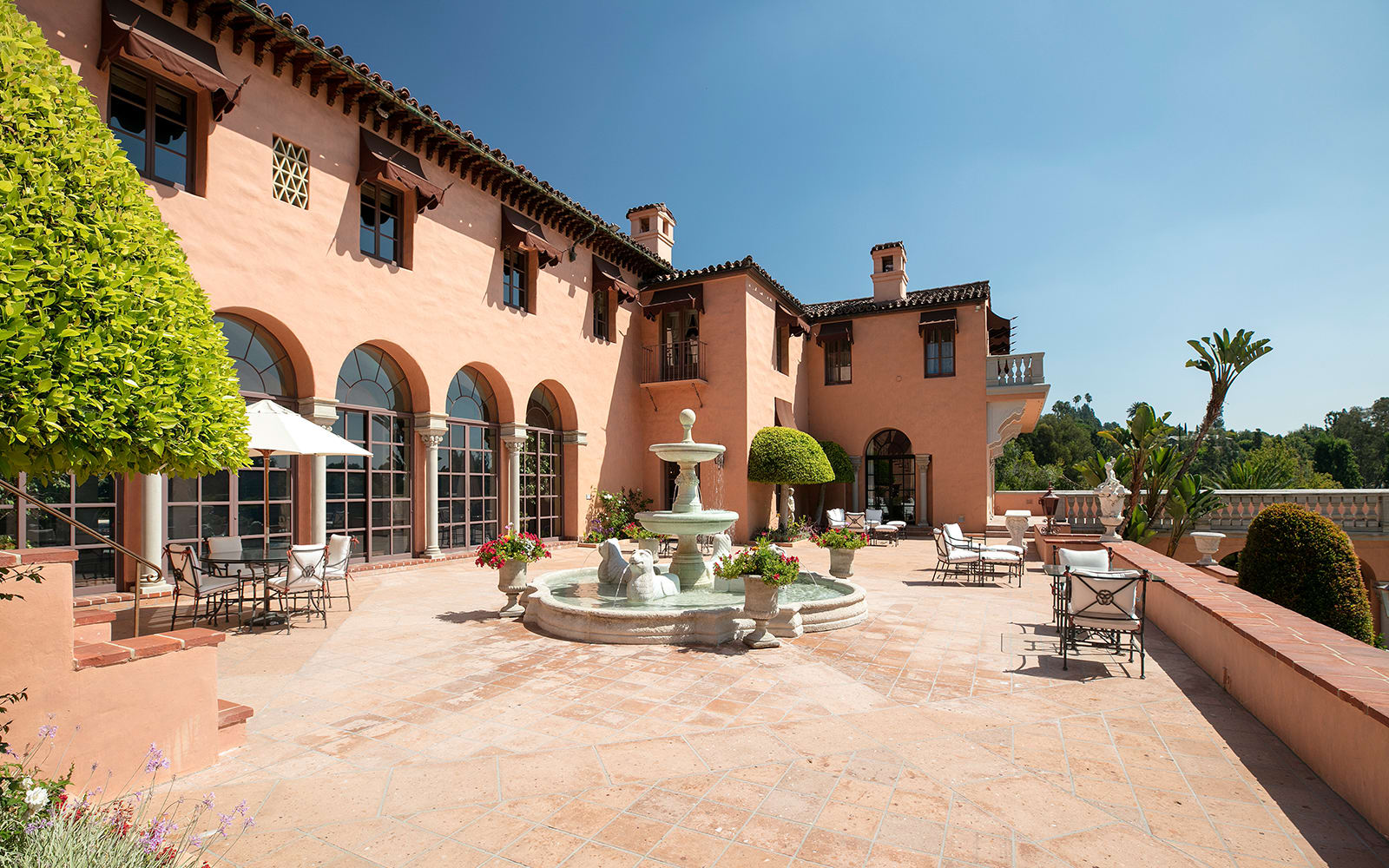 A collectible in every sense, The Beverly House is by far the most important and iconic Mediterranean Estate in California. Over 3.5 acres in the heart of Beverly Hills, the estate was once home to William Randolph Hearst and the honeymoon location for Jacqueline and John F. Kennedy.
The Owlwood Estate | Represented by Drew Fenton and Linda May | $115,000,000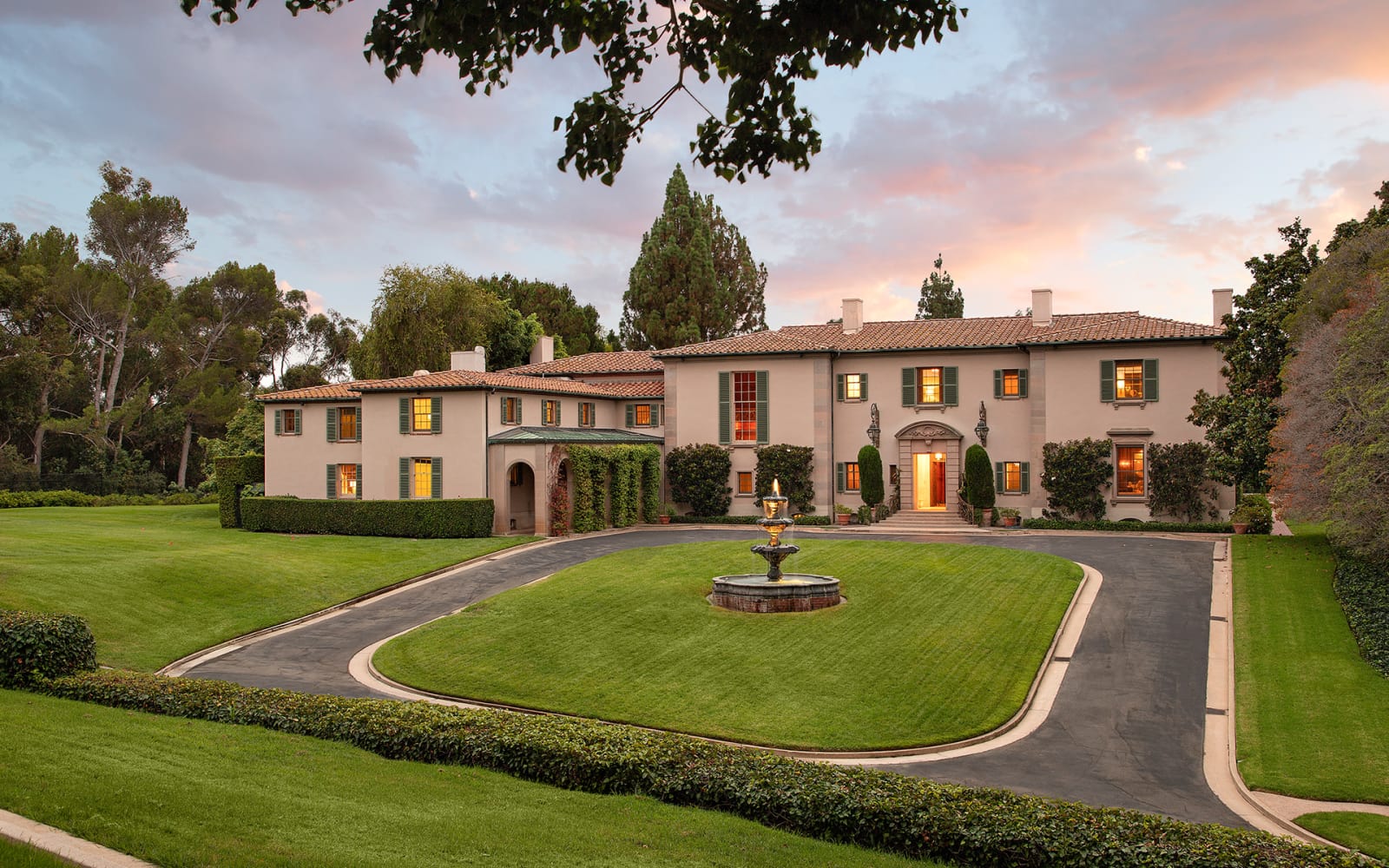 Designed by renowned architect Robert D. Farquhar in 1936, Owlwood is a rare offering unlike any other in the city. Sited on approximately 10 acres in the heart of Holmby Hills, it is a world unto itself.
9434 Cherokee Lane | Represented by Jeff Hyland & Dimitri Velis | $110,000,000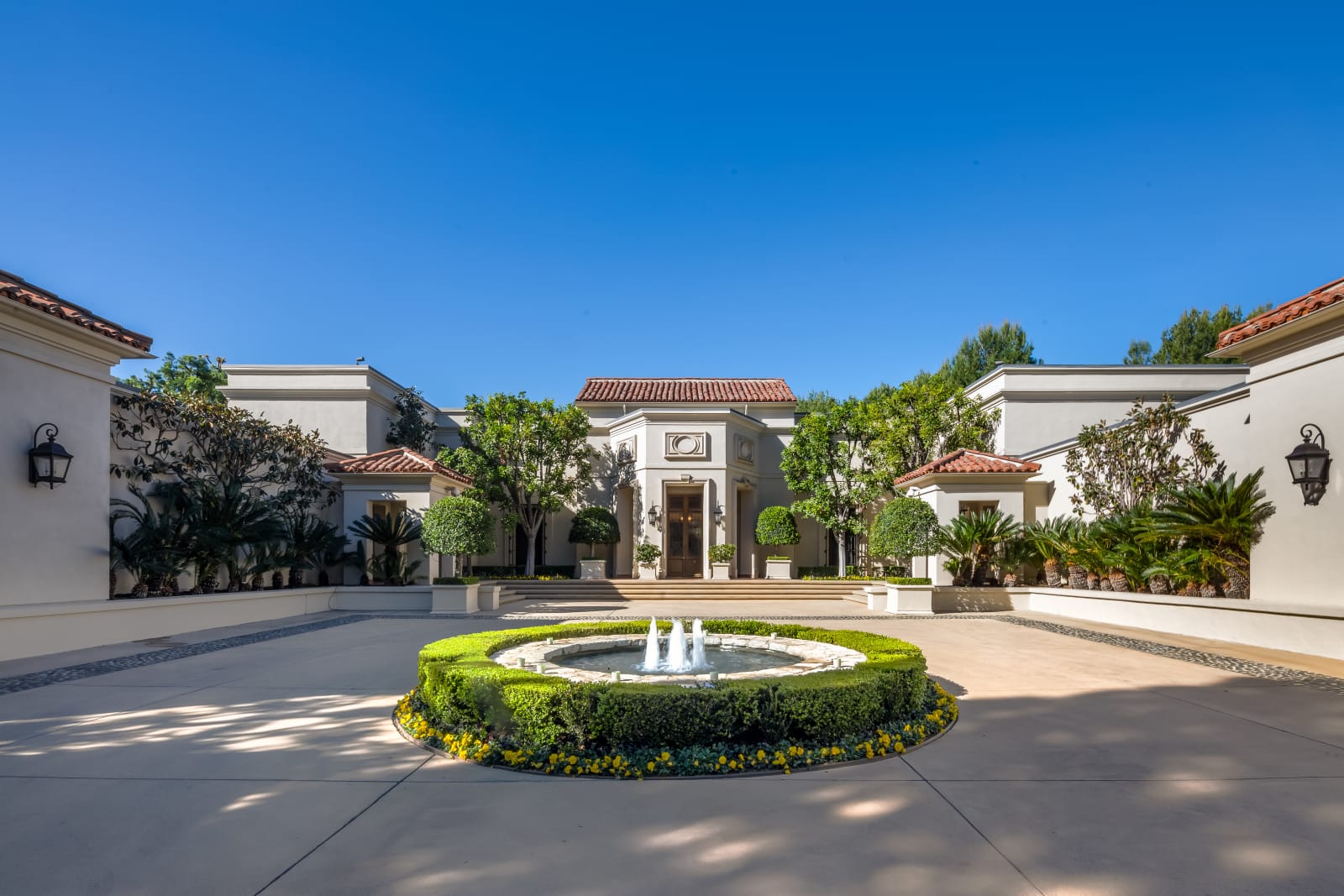 Welcome to this Beverly Hills mountaintop estate. A long private drive winds to the top of this spectacular city-to-ocean view villa sited on approximately 14 acres.