You've mastered the art of carving a bird, selected only the finest from your champagne vault to serve your guests, and set the table exquisitely. Make a real splash with your guests this Thanksgiving in one of these stunning dining rooms.  Whether opting for the formal dining room or a more casual affair in a Southern Californian alfresco space, this Thanksgiving will be more than just a holiday – but an unforgettable experience.
Hilton & Hyland has gathered a few of our premier dining rooms that have become the perfect blend of a place of peace and a place to gather over the holidays.
The Mapleton Estate | Represented by Jeff Hyland and Rick Hilton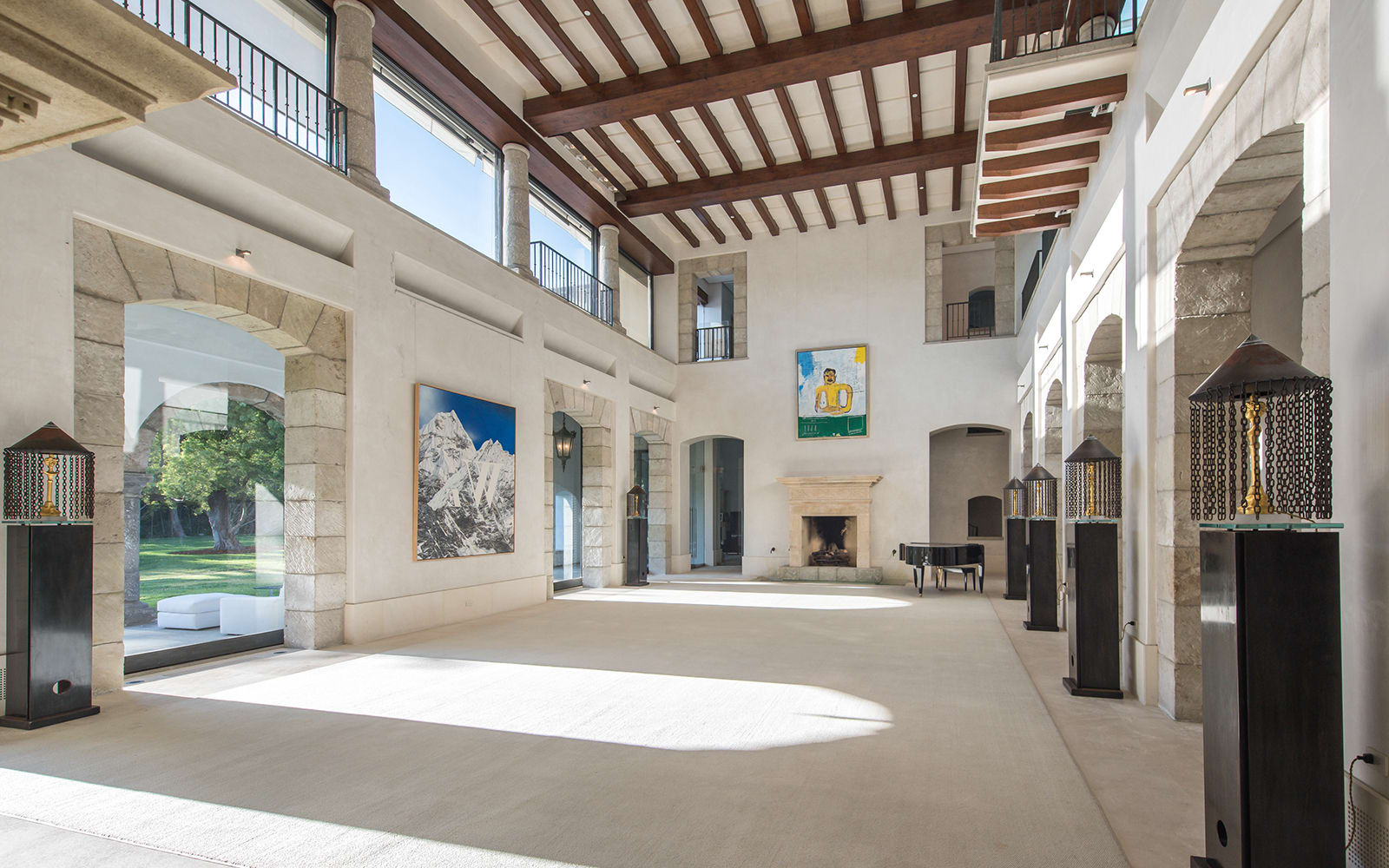 Hosting a dinner party in the iconic 30,000+ square-foot compound modeled after the Reina Sofia in Madrid is an entertainer's dream. The soaring atrium with a 28-foot ceiling from which all other rooms branch can be converted into the ultimate dining room this holiday season.
9360 Readcrest | Represented by David Yocum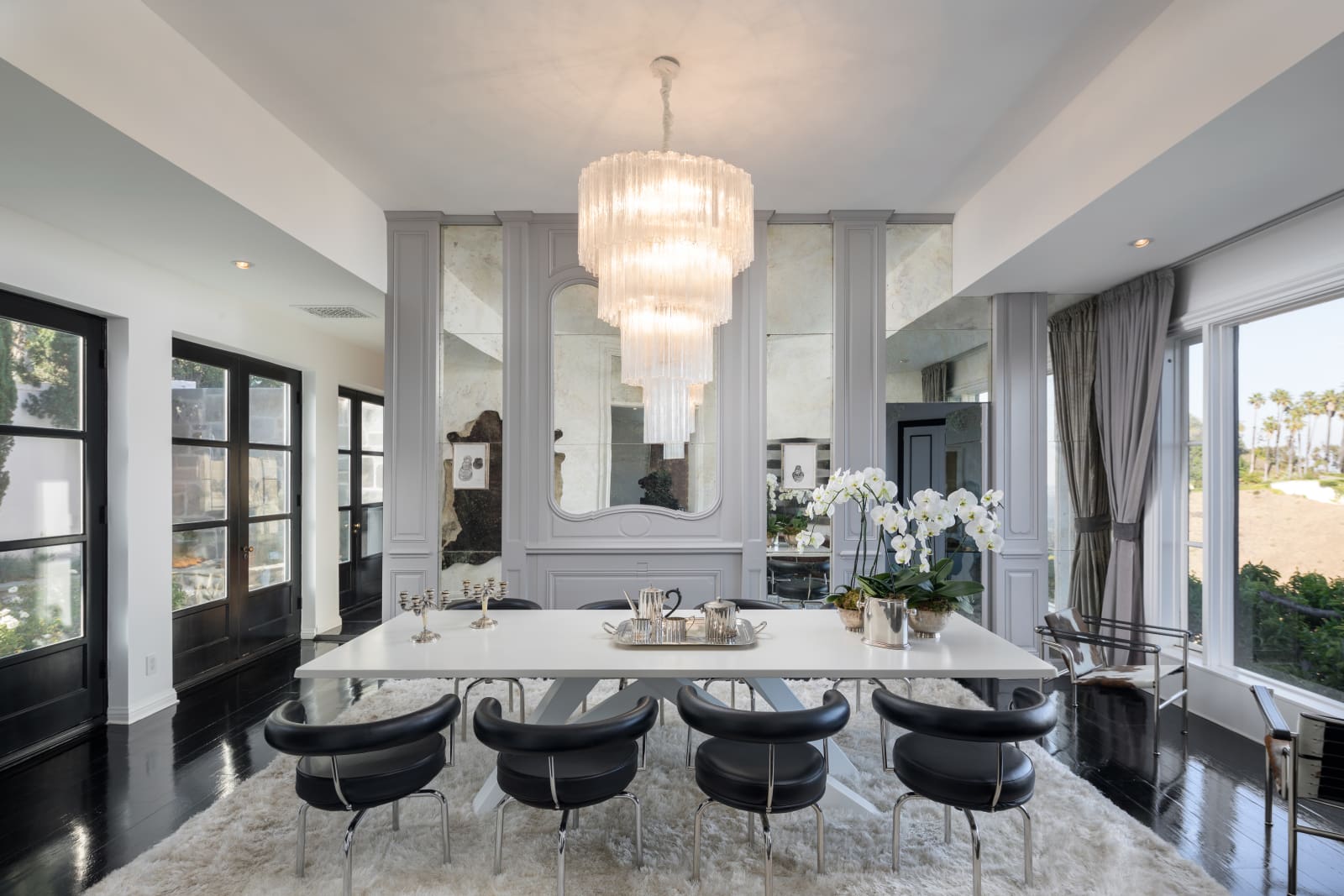 Once the personal residence of John Elgin Woolf (AIA) from the late 50's-60's, this property reflects the grandeur of old Hollywood combined with today's amenities and standards. The abundantly lit formal dining room, poised for both intimate or large-scale dining, is sure to leave your guests talking about your dinner party well into the new year.
330 Mapleton | Represented by Drew Fenton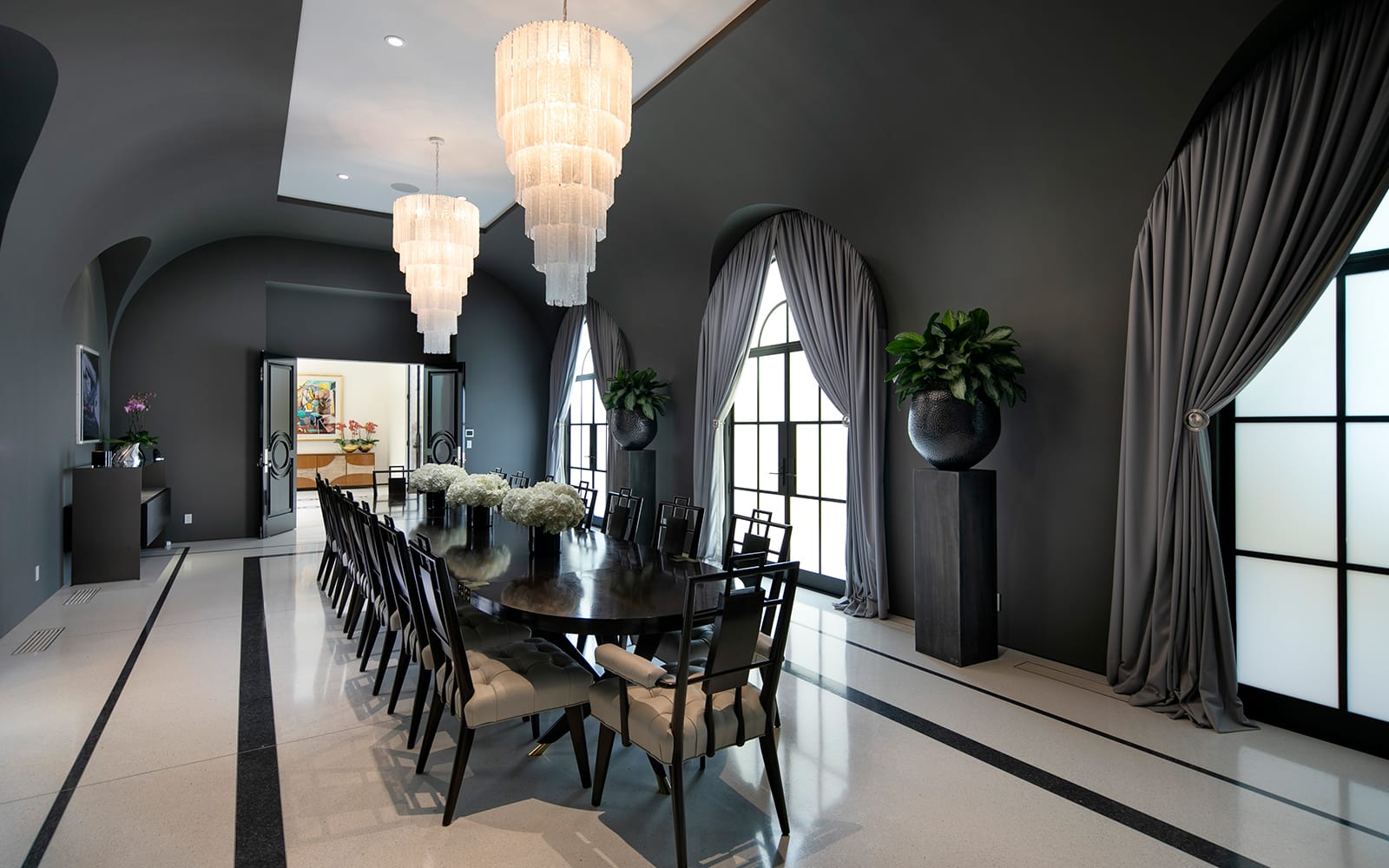 Inspired by the great Palladian Villas of Northern Italy, this showplace is over 31,000-square-feet of refined interiors designed by Stephen Stone. Seating 20+ guests, the formal dining room exudes a relaxed elegance, allowing those to easily saunter between the luxurious living and dining spaces as well as the lush, manicured grounds.
8516 Hedges | Represented by Tyrone McKillen and Patrick Fogarty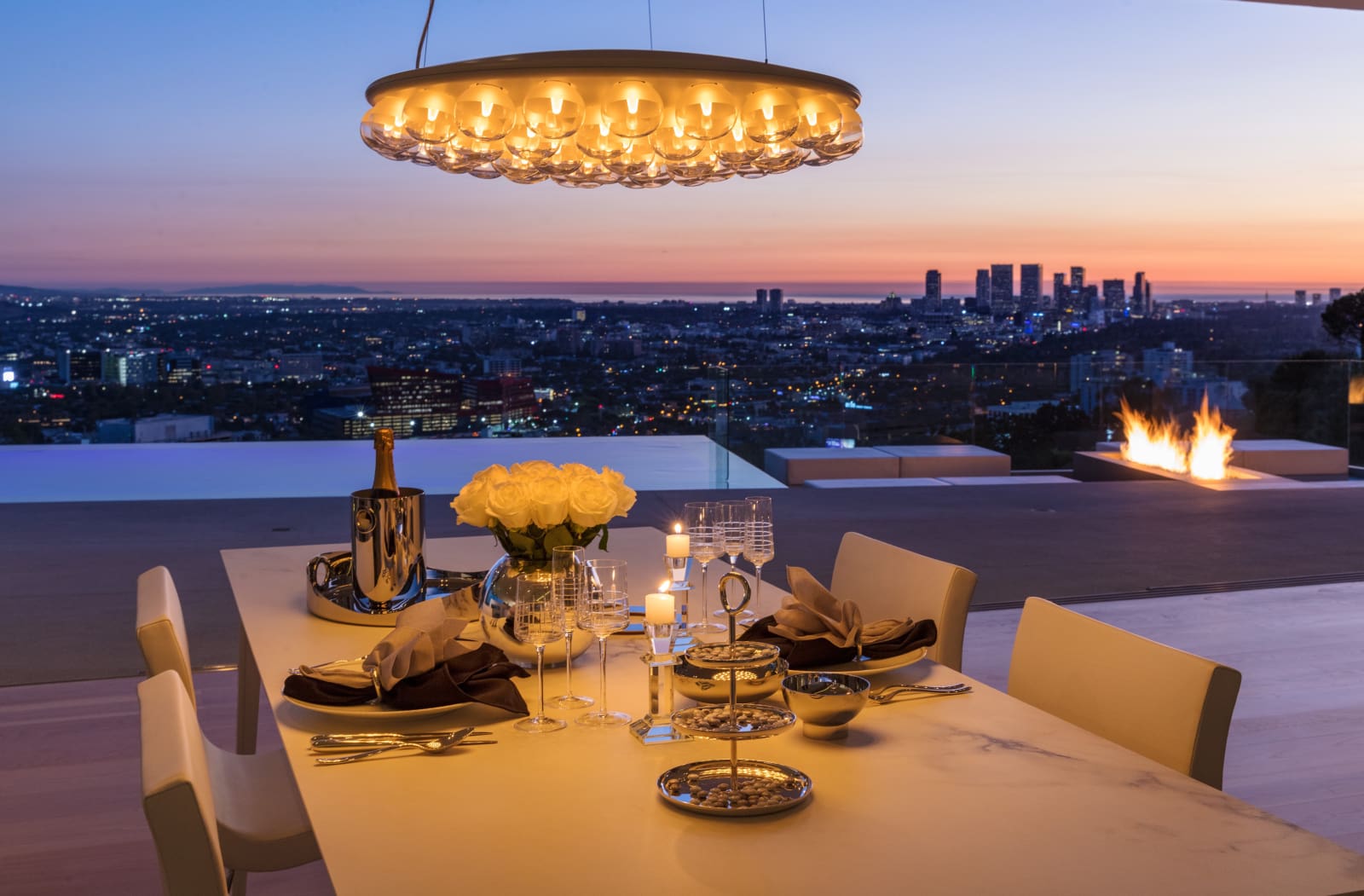 No expense was spared in the making of this Belzberg Architects-designed trophy compound. Pick some pinot from the wine tasting room before heading outside to the large sun deck with a cocktail bar and spa pool surrounded by a massive lounge space.