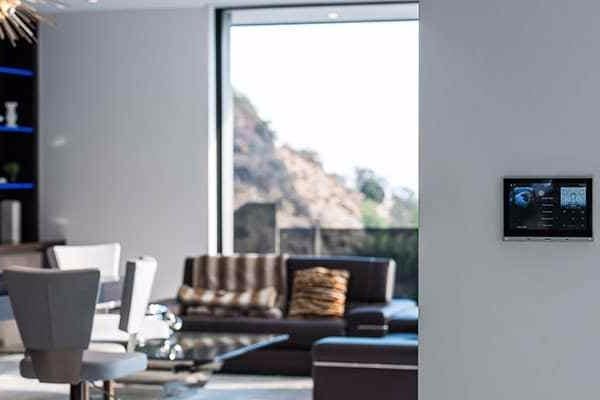 Smart home technology has become a must-have amenity for many luxury home buyers. As technology progresses and homes become more intelligent, these technological advances have become an industry standard in the luxury market. With demand for smart home technology skyrocketing, luxury homeowners want to be able to control their home systems from their smartphones.
The future is now. Join Hilton & Hyland as we take a look at some of our listings that include the latest smart home technologies.
Luxury buyers are looking for smart house automation varying from LED wall pads where they can adjust both lighting and thermostats, top-of-the-line security systems that they can keep an eye on from afar and voice activation. Function meets fashion as home technology has become the perfect complement to high-end design.
When it comes to living spaces such as both family rooms and great rooms, we have noticed the collapsible window wall to be exceptionally sought after to achieve the ultimate indoor-outdoor living – making entertaining seamless.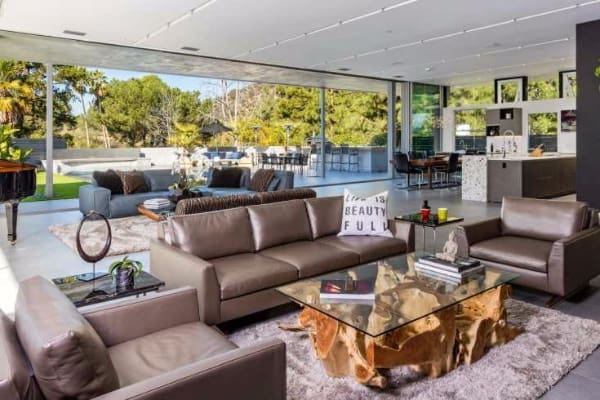 Imagine dimming the bathroom lights, having the smooth sounds of Mozart flow through the house and heating your Terrazzo floors while you are still taxiing. New building technology continues to benefit an owner's primary household oasis – the bathroom. Smart technology heats radiant floors and towel warmers on command. Smartglass turns a clear glass shower stall opaque the moment someone enters.
While wine cellars have remained consistent in the market as desirable, we have noticed buyers looking or chilled glass enclosed wine rooms like the room in 8516 Hedges Place.

Take the technology outside, you will soon find luxury properties graduating from six-car garages as driverless cars become more popular.