Whether you call it working from home, remotely working or telecommuting, the home office is becoming one of the most important features when looking for your next estate. Spending an average of 40 hours a week in one room of your house begs the question, why not have one of the best home offices in Los Angeles County? While your work office fits the typical mold, ditch the cubicles and commute for an office you can completely call your own. Hilton & Hyland represents a majority of LA's most notable properties and some of the world's best home offices.
---
601 Mountain Dr | Beverly Hills | $69.5M | Jeff Hyland & Drew Fenton
World class elegance on a massive scale, the home office in "The Glazer Estate" offers a resort-like ambiance with the highest level of quality through the teak wood, marble desk and encompassing glass walls. View Listing
---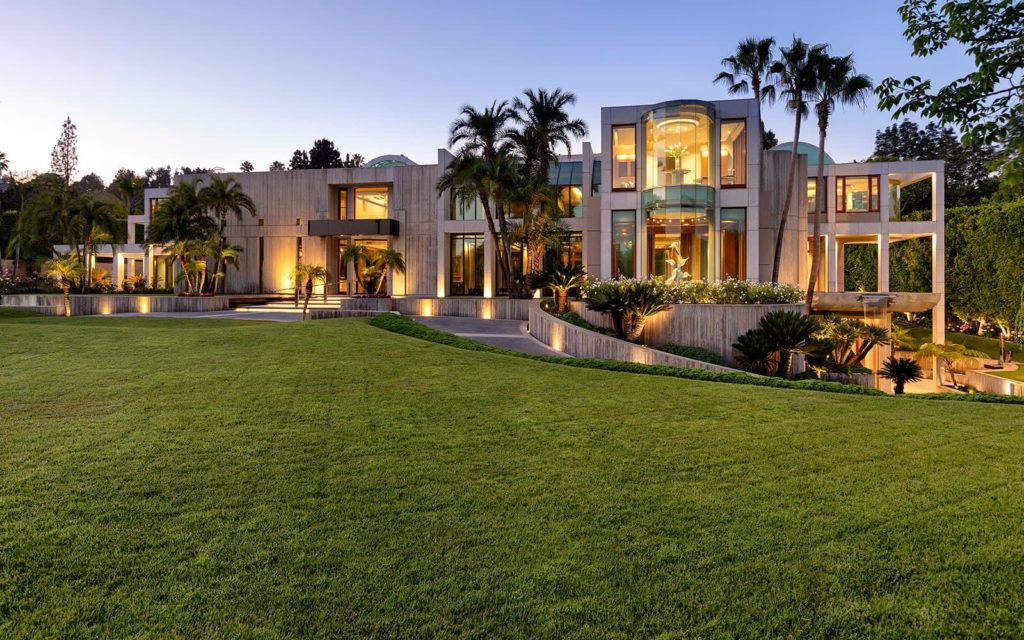 ---
1006 N Rexford Dr | Beverly Hills | $32.5M | Linda May
The legendary Harry Warner estate, which has played host to American Presidents, Heads of State and movie stars from all over the world since the 1920's, dons a home office that matches the historic pedigree of the address. Completely custom natural wood features and a wood-burning fireplace warms the space. 
View Listing
---
178 N Carmelina Ave | Brentwood  |  $9.75M | Barbara Tenenbaum & Eric Hassan
A true Marc Appleton designed home, with natural leather features making up the home office space like the leather-bound lounge chair and raw leather rug. Beautiful outdoor views of the organic forestry and ample closet space complete the home office ensemble. View Listing
---
7007 Los Tilos Rd | Hollywood Hills | $9.988M | Richard Maslan
As the epitome of a Hollywood Hills view home, 7007 Los Tilos' home office space encapsulates just that. With a window overlooking the entirety of Los Angeles, command the city from your private perch. View Listing
---
10727 Wilshire #1805 | Wilshire Corridor | $5.498M | Mia Trudeau
In the heart of LA is one of the chicest, most sophisticated and highly sought-after residences, the Remington Private Residence. Combining futuristic and elegantly styled interiors with the 40's era class, a profound and quite luxurious home office is a natural byproduct. With a private balcony and floor-to-ceiling windows overlooking the Wilshire corridor, your corner office can be recreated with ease. View Listing
---
3274 N Knoll Dr | Hollywood Hills |  $3.799M | David Kramer, Ziv Gabay & Chris Evangelatos
An architectural retreat, masterfully designed and meticulously reimagined to perfection by Mid-Century Modern architect, Donald Wexler. Purposefully designing a third-floor office space to elevate ones thinking and allow for natural light to stretch over the treetops, Wexler forged a creative open space where innovation thrives and genius can flourish. View Listing