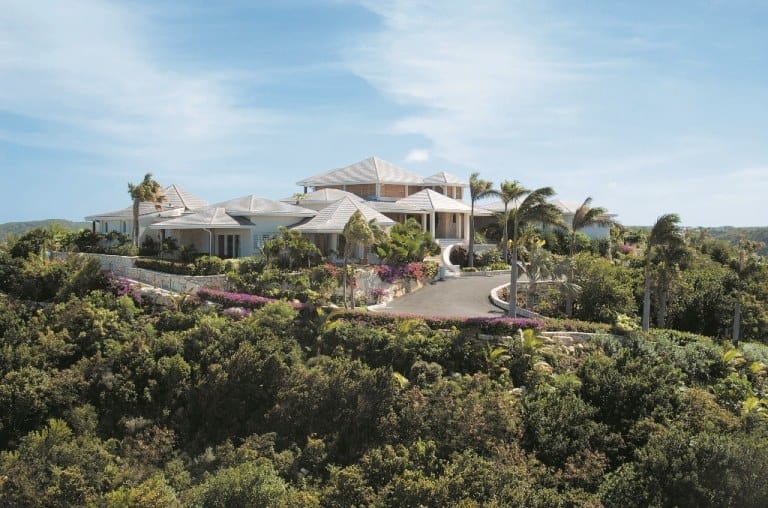 As spring progresses, many people begin to look forward to the annual traveling that is closely associated with summer. With children out of school, and weather more favorable than other seasons, summer (and specifically July) sees more Americans travel than any other time.
With this in mind, below you can find a handful of international listings for the luxury buyers that wish to enjoy worldwide luxury.
This celebrity-owned compound on the island of Antigua is an immaculate hilltop estate adorned by a beautiful exotic beach and is in the vicinity of other notable estates owned by Oprah Winfrey, Giorgio Armani, and Eric Clapton. The main estate has 12 bedrooms, and the three single-level guest villas along the waterfront beneath contain 13 rooms and 26 guest suites. This home is one of unrivaled quality and has been designed with every attention to detail, making it perfect for anyone who wants a tropical retreat with an abundance of privacy and elegance.
Available through Carol Dotson, Adam Lint and Susan Pekich.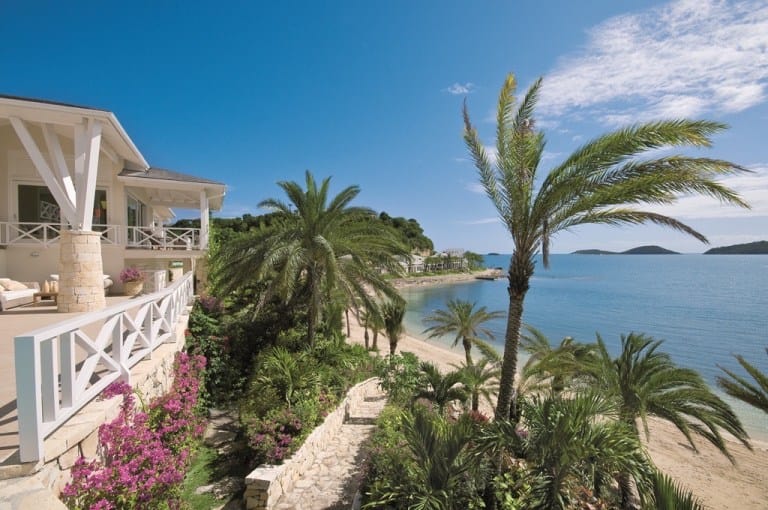 Playa de La Paz
The Residences at Playa de La Paz, are amongst the finest and most exclusive residential developments in Baja, Mexico. The luxurious residences are enhanced by the magnificent amenities that come with each home.
Each residence was built with comfort as the primary focus. Elegant award-winning architecture leads into an interior that was personally crafted by one of the nation's top designers. Additionally, the homes are endowed with the most advanced technologies, with online-enabled security systems. Programmable lighting and temperature options allow you to choose your preferred settings anywhere with an internet connection, prior to your arrival. With 200 yards of pristine, white-sand beach frontage, and an infinity pool, a day's worth of enjoyment is within the premise of Playa de La Paz. Escape modern day stress and enjoy your private getaway residence.
Available through Steven Medina.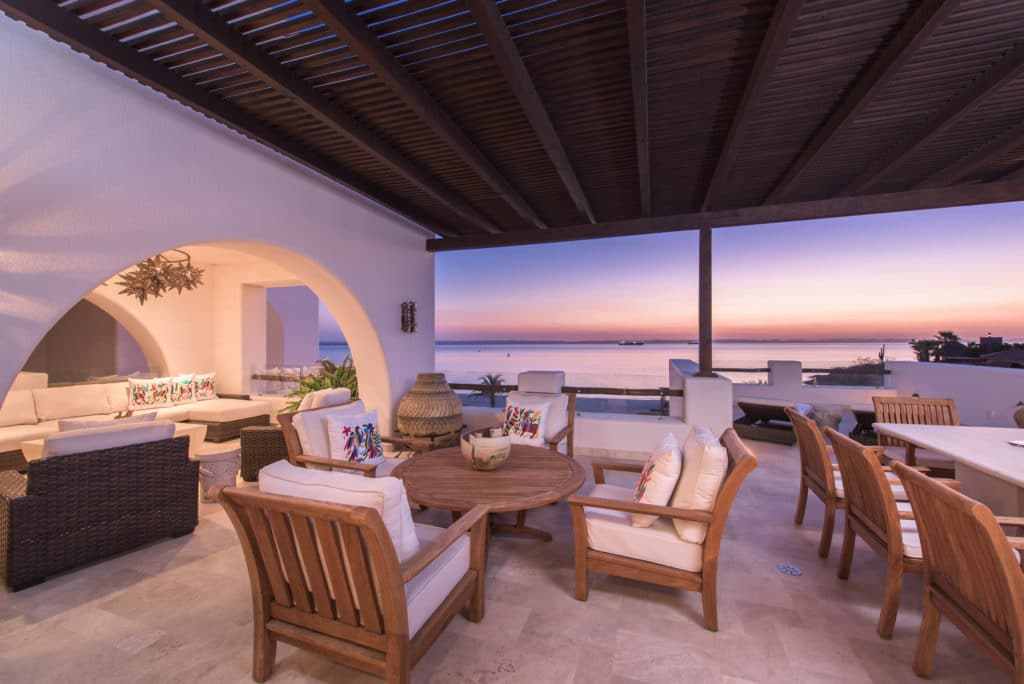 Chilko Valley
Situated in an untouched wilderness and surrounded by five million acres of Provincial Government Park, the estate is a remote yet easily accessible property just an hour's plane ride from Vancouver. The estate sits on 25 acres of deeded land fronting a 10-acre lake. Aside from the seven custom residences crafted by Pioneer Log Homes, guests can also find a large greenhouse, a fully equipped gym, a workshop, a fleet of ATV's and several boats. The surrounding area offers world class hiking, biking, kayaking and fishing. Such a unique and picturesque property is not commonplace anywhere in the world.
Available through Gordon MacGeachy and Denise Moreno.