There are countless reasons why high-end Los Angeles real estate is an attractive investment. But how do you sum up all of the qualities that make it so special? The professionals at Hilton & Hyland have worked with countless clients over the years, and know exactly why this city leaves a lasting impression with home buyers, sellers and investors.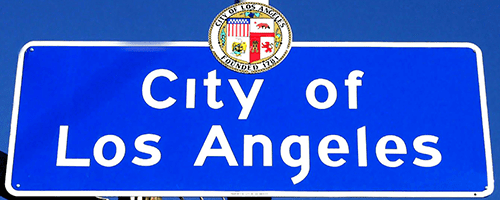 10. Adventure
Owning Los Angeles real estate will always provide the best jumping off point for a new adventure. This city makes it possible to experience a wide range of both sophisticated and outdoor pursuits, intersect with all types of people, and reinvent your lifestyle time and time again – become a Lakers courtside regular, enjoy the clubs of the Sunset Strip, take up surfing, or be discovered as the next big thing. The possibilities are endless.
9. Neighbors
Where else can you live where you can say 'I think Clooney lives down the street from me'? You'll spy everyone from recognizable television stars to renowned tech entrepreneurs when you own Los Angeles real estate, in neighborhoods ranging from Mulholland Drive to Beverly Hills. But be forewarned that security might be a little tight if you are looking to borrow a cup of sugar from your Oscar/Emmy/Grammy winning neighbor.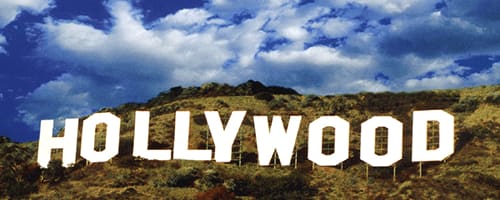 8. Hollywood
Even if a movie star doesn't live next door to you, Los Angeles is always teeming with the energy of movie and television shoots, the high-profile celebrity social life, notable movie landmarks such as the Chinese Theater, as well as the local presence of studios such as Paramount. You never know – your LA home may even be scouted by producers and used as a location for that next big blockbuster.
7. Architecture
For home buyers who appreciate being immersed in beauty, the landscape of beautifully designed Los Angeles real estate, from Greystone Mansion to the entire neighborhood of Trousdale Estates, is something that can impress even the most discerning architecture historians. There are also chances to design significant contemporary works – just ask movie mogul Michael Ovitz, whose new home designed by Michael Maltzan is literally a modern art gallery.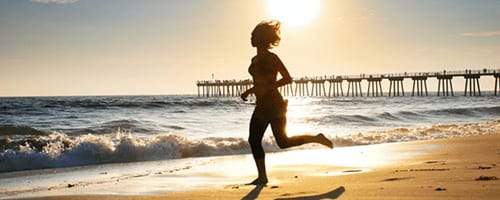 6. Fitness
It is unsurprising that with all of the beautiful people in Los Angeles, the idea of staying fit and healthy is a prevalent part of living here. Whether you create a multi-thousand square foot gym in your home, prefer to work out at Equinox, enjoy hiking the Runyon Canyons that flank your backyard, or simply wish to golf at the Los Angles Country Club, there is an activity for you.
5. Lifestyle
Los Angeles is without a doubt one of the most glamorous places to shop, as it is home to Rodeo Drive and upscale shops such as Tiffany & Co., Chanel, Prada, and many others. Five-star restaurants are in abundance, run by world-class chefs such as Wolfgang Puck. Visit museums such as The Getty or LACMA, or go become a fixture in the city's unmatched nightlife scene. Thanks to countless films, people from around the world have a high opinion of what life in LA can be – and they're always right.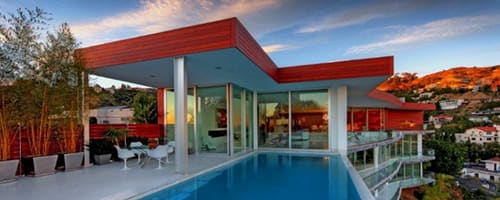 4. Variety
From classic Spanish style bungalows to historic mansions, eco-friendly homes, and contemporary estates, there is a type of home for every kind of buyer. Find a secluded multi-acre compound in the famed Platinum Triangle of Beverly Hills / Holmby Hills / online casino deposit bonus Bel Air, a breathtaking Malibu beachfront residence just steps from the water, or a state-of-the-art condo like the Carlyle in Wilshire Corridor that presents unmatched views and high-end amenities.
3. Value
Whether you prefer a new multi-million dollar high-rise penthouse or a magnificent luxury home, properties are valued among the highest in the nation. In fact, the largest sale in Los Angeles real estate topped a whopping $150 million in 2011. Owning a home here is a smart investment, as overall real estate values continue to rise – in fact, median sales prices increased by 6.7% most recently – despite the national economic downturn.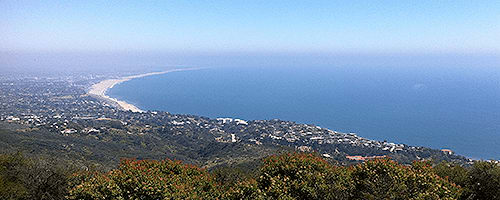 2. Weather
No matter what time of the year, you can pretty much count on a warm sunny day – 326 of them in fact – to motivate you with your pursuits and keep you in a good mood. Walking along Venice Beach, visiting the Santa Monica Pier, or just laying around your pool will be possible whenever you so desire it. But you can still get dressed up to the nines at night and hob nob at chic places such as Sidebar in the Beverly Wilshire Hotel, as the city gets pleasantly cool once the sun goes down.
1. Location
Some of the best destinations in the world are just a few short hours away from Los Angeles, which is why "location" is our top trait of Los Angeles Real Estate. With beaches on one side and mountains on the other, and a variety of sophisticated communities in-between, Los Angeles real estate offers surroundings like no other. For those who like to head out of town every once in a while, one can head to vineyards in Temecula, Santa Barbara, or San Luis Obispo, resort cities like Palm Springs, or even travel up and down the Pacific coastline to cities such as San Francisco or San Diego.
If you"re still not convinced that Los Angeles real estate is right for you, then connect with Hilton & Hyland today. A personal, private tour of some of the city"s most sought after homes will certainly change your mind.