For the first time since it was erected in 1963, the legendary Bel-Air estate of William H. Doheny, grandson of oil pioneer Edward Laurence Doheny, is on the market. Below, we break down the six best features of Doheny and his wife Onnalee's sublime home. 475 Bel Air Rd., Bel-Air
1. Grand Entryway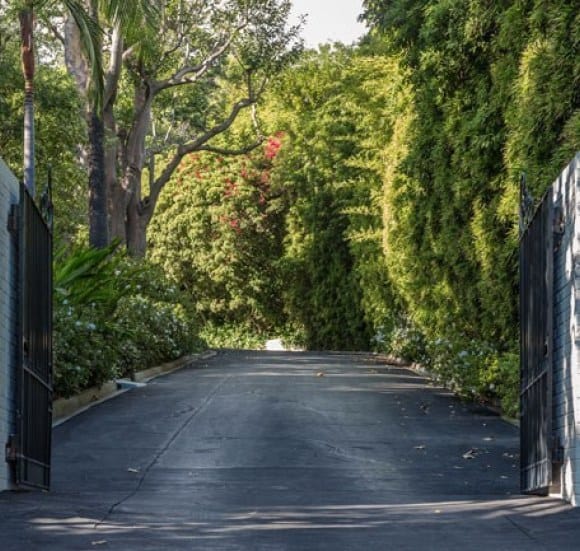 The storied estate is situated on 3.63 acres inside the exclusive East Gate of Old Bel-Air enclave. Residents are greeted by a grand gated entryway that leads down a long private driveway.
2. Picturesque Pool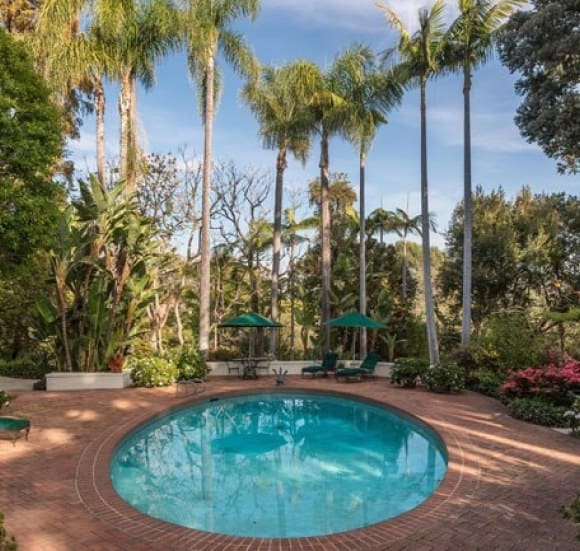 The estate's glimmering, palm-tree-surrounded pool beckons residents to take a dip and unwind on a warm LA day. Alfresco entertaining is also an option. Lounging poolside, guests will feel like they're nestled in a little slice of paradise.
3. Breathtaking Views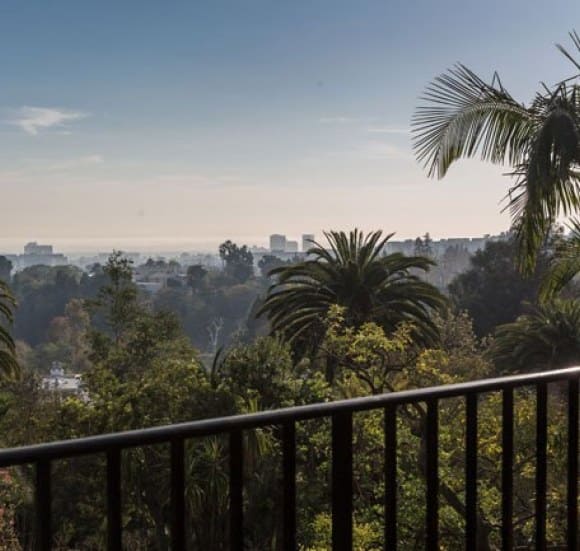 Perched high above the city, the property allows residents to take in LA's beauty from a new perspective. Awe-inspiring views span from the city skyline to the Pacific Ocean.
4. Lush Greenery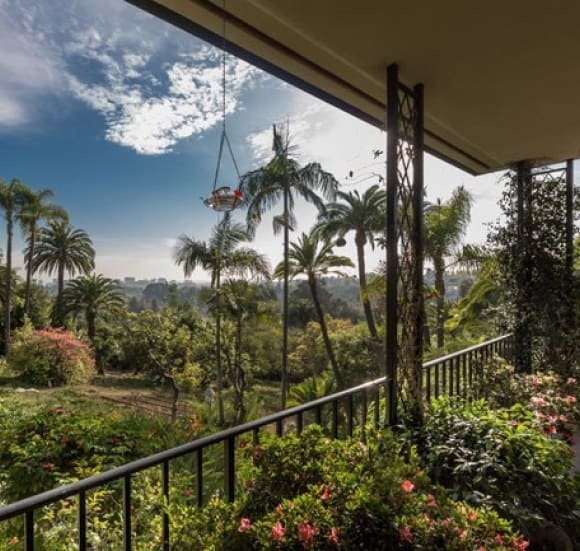 One stroll around the grounds and you'll revel in Onnalee's love for gardening. Lush, exotic foliage gives life to the home, transforming it into its own natural retreat.
5. Palatial Design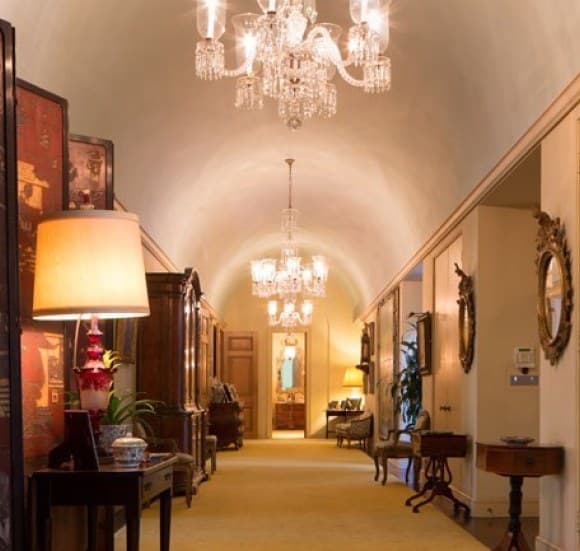 High, domed ceilings dripping with sparkling chandeliers are just some of the home's fairy-tale-like features.
6. Old Hollywood Flair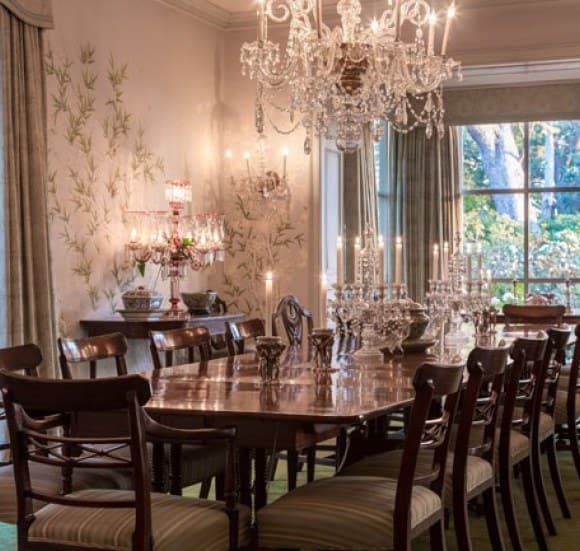 Though the one-story home comprises eight bedrooms and nine bathrooms, the estate's elaborate dining room is one of its defining moments. Here, you're transported back to the era of Old Hollywood thanks to traditional woodwork and vintage accents.
Offered at $43 million
For more information, contact Hilton & Hyland listing agents Rick Hilton, 310-278-3311; Judy Feder, 310-858-5464; Jeff Hyland, 310-278-3311; Mich Rogers, 310-227-7661; Tyrone McKillen, 310-278-3311
Article originally appeared in LA Confidential
CLICK HERE FOR MORE DETAILS ABOUT THIS PROPERTY