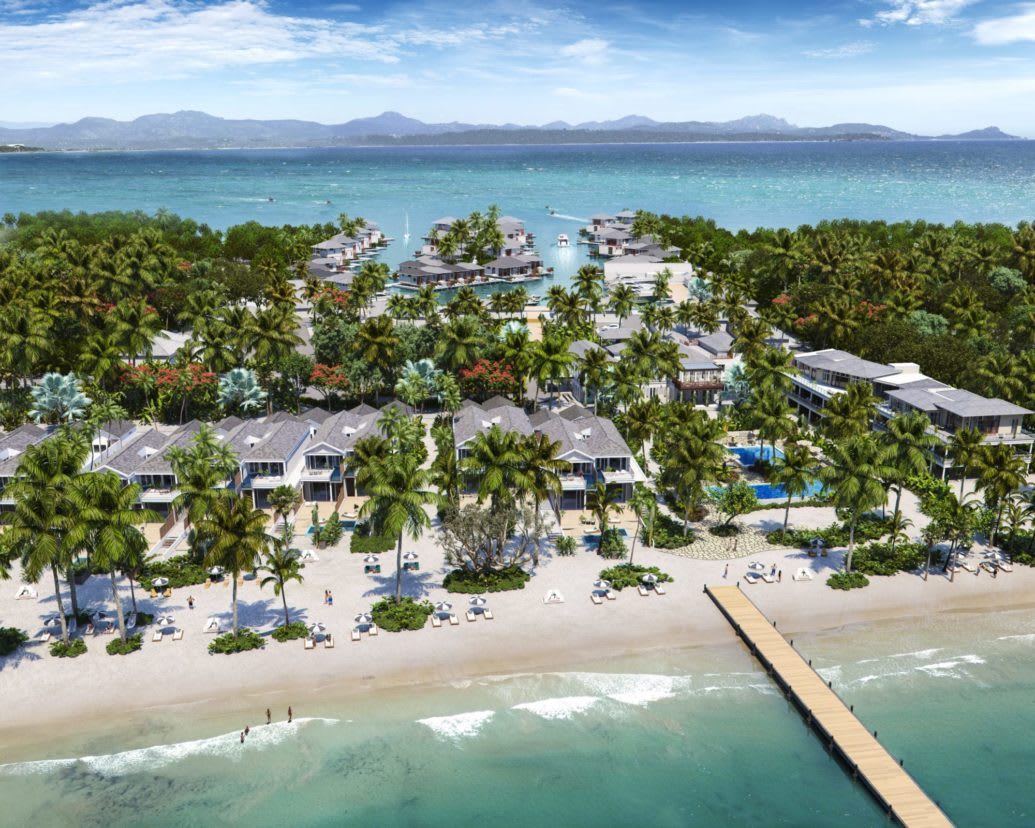 Hilton & Hyland, via Adam Press, is proud to join together with developers from The Foundry Collective to present Itz'ana Resort & Residences.
Located in the hideaway beach town of Placencia, Belize, Itz'ana Resort & Residences has a prime location on the destination's 16-mile Caribbean peninsula, with the sea on one side and the lagoon on the other. The 66 waterfront residences and 20-room hotel are designed in collaboration with Boston-based architect Roberto de Oliveira Castro and New York-based interior designer Samuel Amoia to offer homeowners and guests a sense of adventure without sacrificing luxury.
Every Itz'ana residence boasts thoughtful floor plans, spacious living areas and expansive outdoor terraces overlooking the marina or sea. The meticulously designed interiors are appointed with locally commissioned custom furniture elegantly crafted from local hardwoods. Additional features include organic woven fabrics made from materials found in Central America.
Itz'ana Residences offers the unique opportunity to get in on the ground floor of Belize real estate with an investment that is as financially rewarding as it is personal. As a part of Itz'ana Resort, your home can be rented hassle-free by Itz'ana's expert management team, ensuring pristine maintenance while delivering an impressive return. Embrace luxury and it will embrace you back.
The property will host an exclusive soft-opening in late Spring, and a full opening at the end of the year.
To learn more about this magnificent opportunity click here.