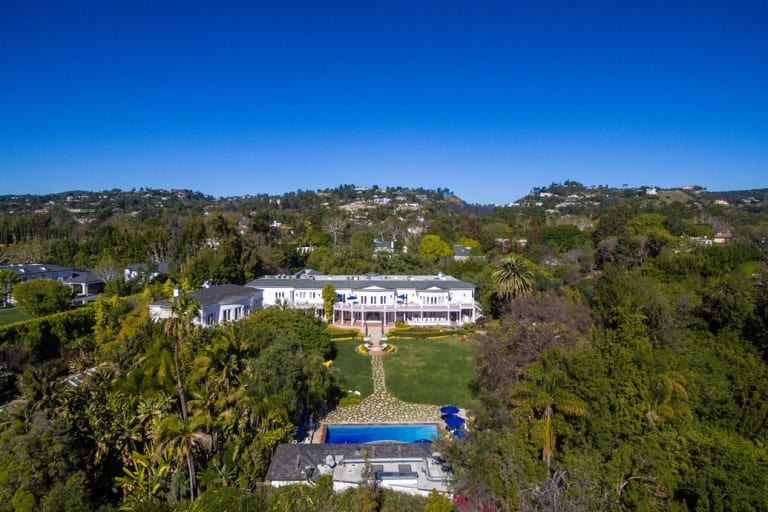 For decades now, the Golden Globe Awards have been an integral part of the Beverly Hills community. Each year, hundreds of Hollywood's most recognized stars pack the ballroom of The Beverly Hilton to celebrate the year's most deserving artistic endeavors in the mediums of film and television.
As the leading Beverly Hills real estate brokerage, we thought it'd be fun, in the spirit of the awards, to feature a handful of listings that evoke the Hollywood feeling that the world finds so alluring.
10250 West Sunset Boulevard
Maison Du Soleil is one of the most magnificent Los Angeles estates, located on almost three picturesque acres in Holmby Hills. Designed in the 1930s by classic Californian architect Paul Williams, the iconic 60-room residence supremely merges classic architecture with contemporary design. The legendary 30,000-square-foot compound is comprised of 17 bedrooms, 22 bathrooms and amenities suited to the most discerning taste – from a luxurious and sophisticated bath house to a 6,000-square foot movie theater (which makes a great screening room for all of the award's most talked-about pieces).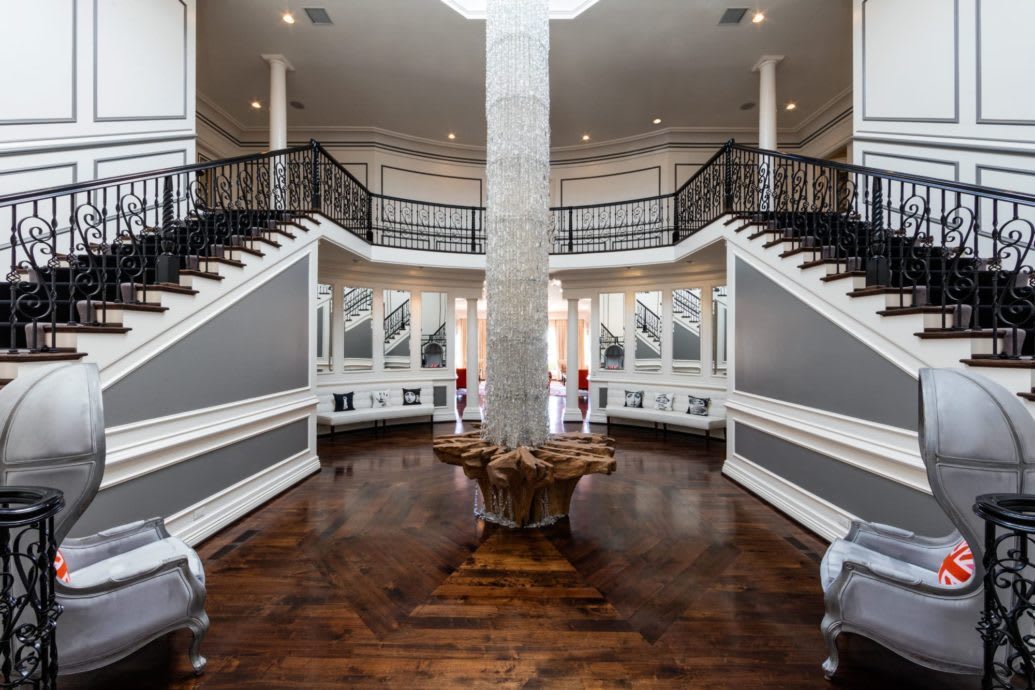 1520 Gilcrest Drive
Originally owned by famed violinist Jascha Heifetz, and then purchased after his death by actor James Woods, this craftsman style home, measuring approximately 5,000 square feet on over one acre of lush grounds, presented an opportunity to create what is now a state-of-the-art modern barn. Using design inspiration more of a high-end fashion line the new construction home is sleek and streamlined, minimalist but rich in materials creating warmth, elegance and luxuriousness.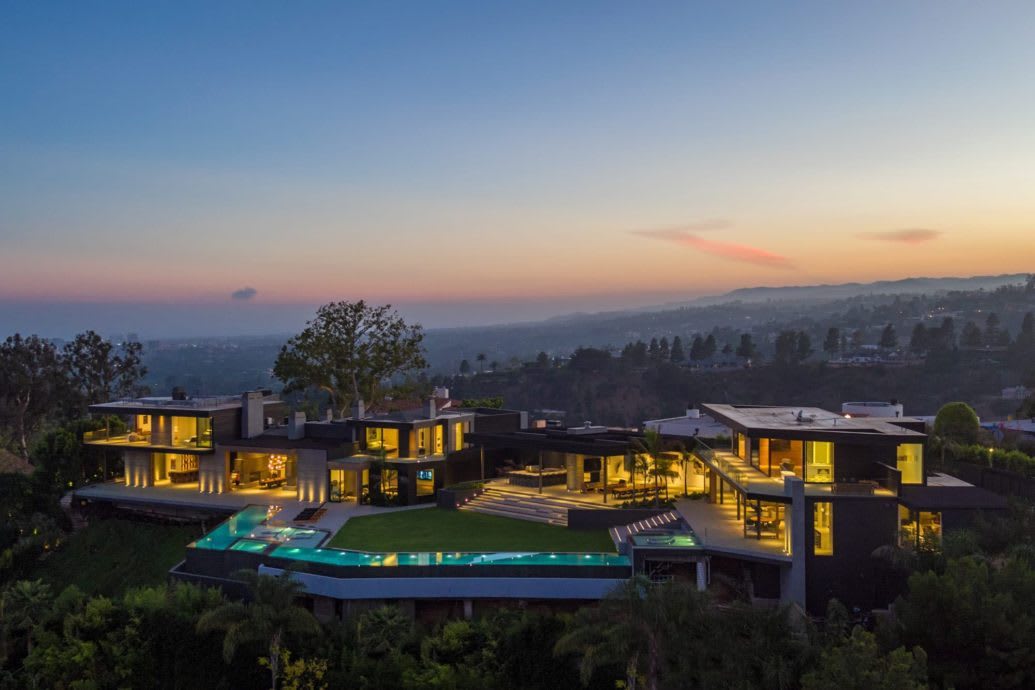 913 Bedford Drive
The rare and legendary Countess Di Frasso's Beverly Hills Estate was built for hosting glamorous Hollywood parties and later sold to renown classical pianist Jose Iturbi. The Elsie De Wolf designs are still well persevered. The home is fantastically positioned on the lot, and it boasts rooms with great scale and volume.