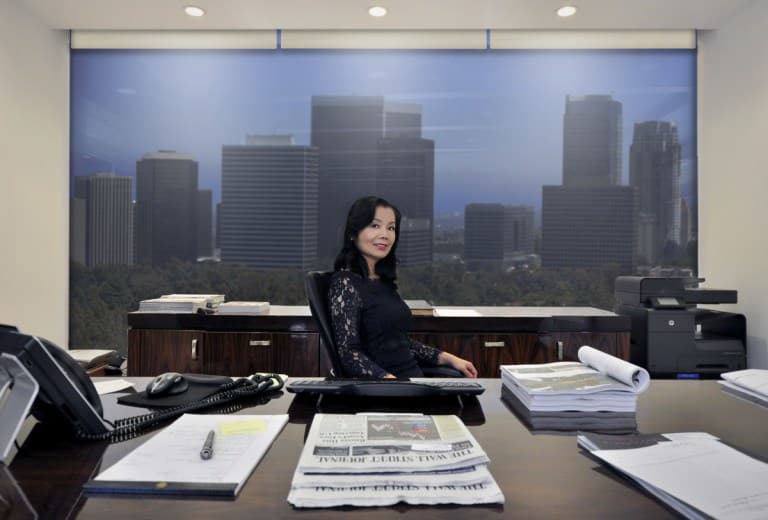 On the heels of her successful trip to China to bolster Hilton & Hyland's presence in the region and garner valuable market insights in the area, Hilton & Hyland sat down with agent Tiffany Hu to discuss what she saw and how that will impact the industry moving forward.
Having lived on three continents – Asia, Europe, and North America – Ms. Hu represents the global executive that has become the hallmark of the Hilton & Hyland brand.
Growing up in China, Tiffany studied violin at the renowned Shanghai Conservatory. At age 15, she was chosen by Maestro Isaac Stern to perform for him while he was touring in China, and she was a featured violinist in his Academy Award-winning documentary From Mao to Mozart and appears on the cover of the film's DVD release.
She is fluent in Chinese Mandarin, Shanghai dialect, French, and English, and has strong ties with the Chinese communities here in the United States and in China. She understands the cultural lessons, community, and other considerations involved in finding the right property for the right client, and prides herself on maintaining strong lines of communication and building lasting relationships.
HH: What specifically is it about China that allures you to its cultural history, and what implications did you draw from your time there?
TH: I was born and raised in China and, although I have lived in the United States for many years now, I continue to travel to China frequently to see my many friends and contacts and to pursue new opportunities. The vibrant business landscape holds many implications for our own business here in the U.S.
HH: What business lessons are there in China that might be replicated here?
TH: The Chinese pursue business with a powerful combination of hard work and genuine enthusiasm. That combination is something to emulate. In addition, the Chinese maintain a broad worldview and welcome business opportunities that come from outside their usual milieu. That quality of being open to all kinds of business opportunities is also something to emulate.
HH: What do you see in terms of the buying/selling market in China that might be transferred over here, and impact the way things look for the next 3-5 years?
TH: The Chinese are looking for the best real estate opportunities, whether in China or abroad. As the Chinese economy continues to develop and evolve, I believe that the Chinese, in order to diversify internationally and pursue a larger presence globally, will seek to increase substantially their level of international real estate investment. Moreover, because of the vibrant nature of the U.S. real estate market and long-held Chinese desires to have a greater physical presence particularly in the U.S., I believe that the U.S. real estate market will be impacted greatly in every type of property, both residential and nonresidential, and every type of activity, from ownership and management to development and construction.
Thank you, Tiffany.