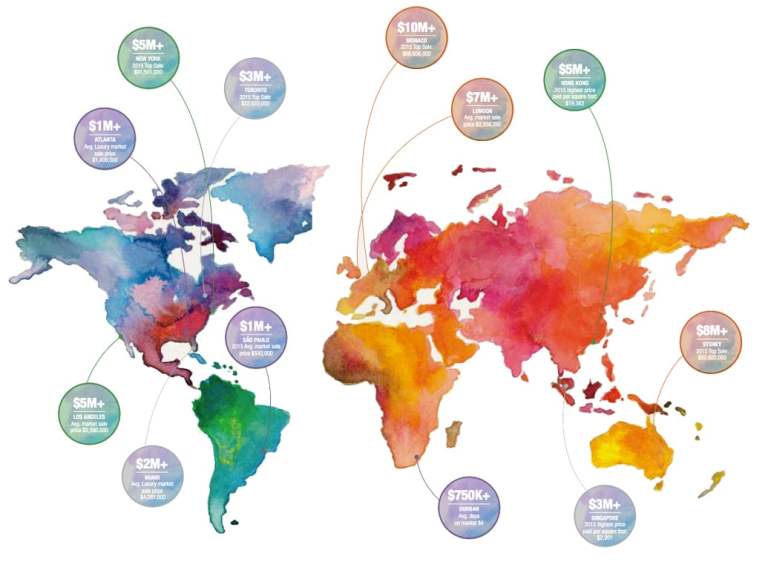 Los Angeles has climbed and asserted itself as the fourth most luxurious city for prime property according to the esteemed Christie's International Real Estate's Luxury Defined report, which was released last week. The annual report, which profiles the evolution of the world's top luxury markets, includes first-hand accounts as observed by Christie's broad-based affiliate network.Overall, global economic issues resulted in a small contraction in the number of luxury buyers, but prices of luxury homes continue to enjoy a steady rise.
Hilton & Hyland's President, Jeff Hyland, spoke about the increasing importance that art is playing in Los Angeles homes.
"Art is the new vernacular in luxury housing," said Hyland. "Years ago, when people started remodeling for resale, everyone had a pool, so a tennis court became the new status. Then it was stables, filtered water, or his-and-her master suites that took up 25 percent of the home's total square footage.
Today, contemporary art is a driver. As this category grows in popularity at auction, buyers need homes with high ceilings and gigantic walls that showcase enormous artworks."
To read the full Christie's Luxury Defined report, click here.