Leonard Rabinowitz and Jack Friedkin are thrilled to announce 16 Galleon Street in Marina Del Rey, A Greg Lynn Original, is coming to the market soon.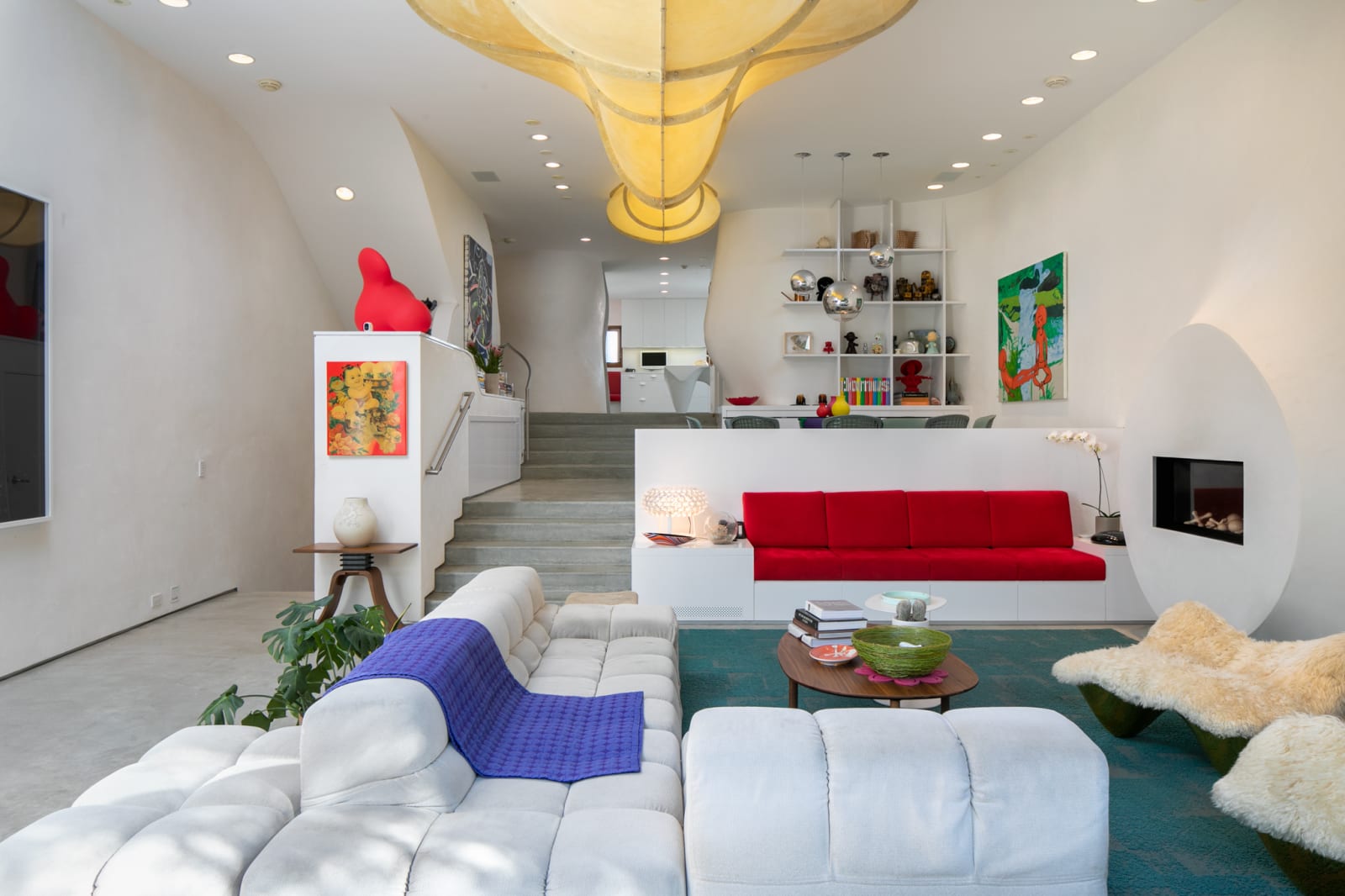 At the intersection of the architecture and design since the beginning of his career, Lynn is most distinguished for being a pioneer in 'blob architecture' or 'blobitecture' through his use of computer-aided design to produce irregular, biomorphic architectural forms which can be seen in his renovated laundry factory turned church at the New York Presbyrterian Church in Queens, New York.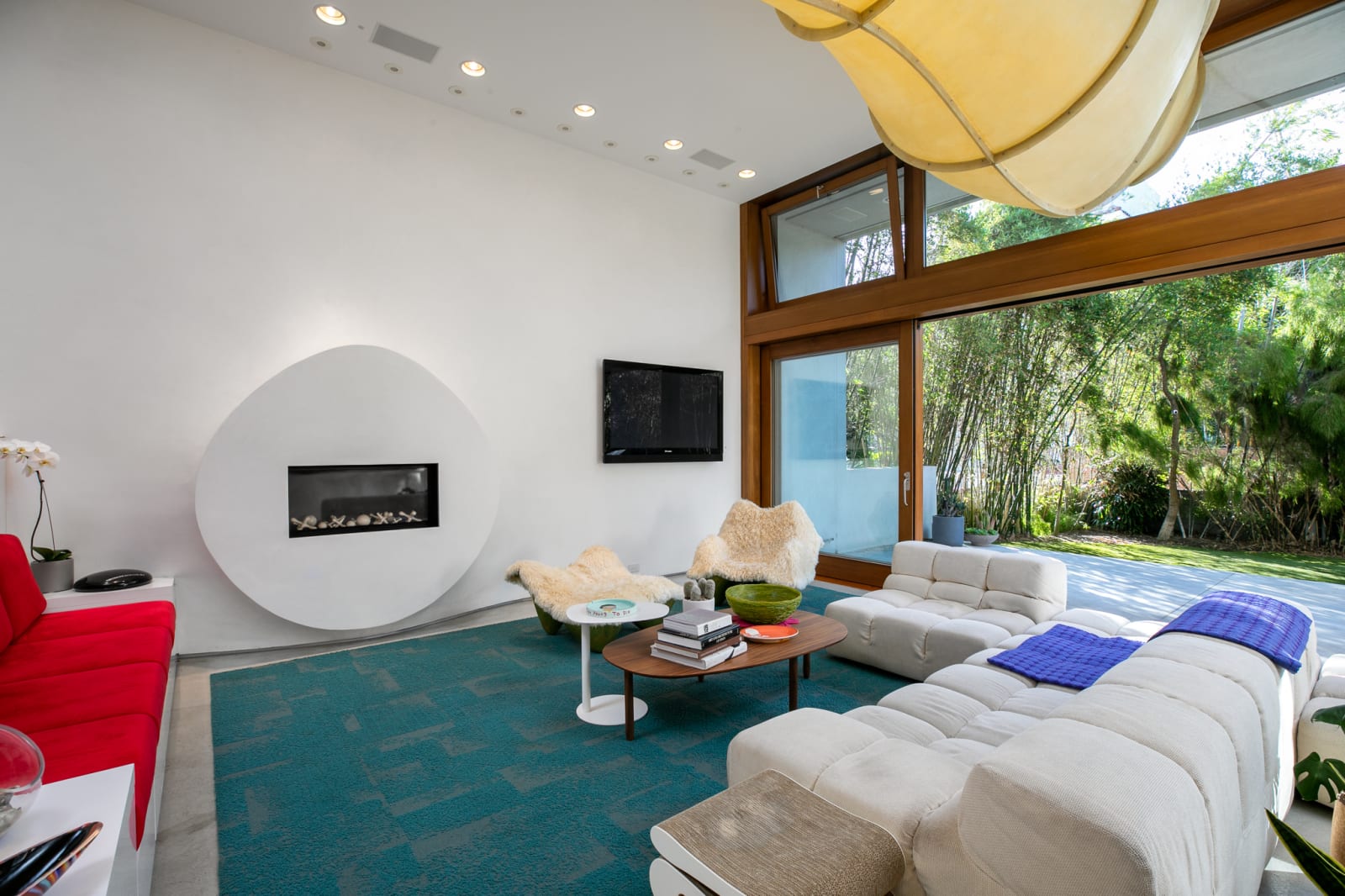 Unlike any of his past works and prototypes, Lynn has proven capable of creating "quiet, livable architecture when the desire arises. Its distorted interior surfaces, which bulge out at unexpected points, have a fine-crafted feel that's pleasing to the eye," The New York Times reported.

Just steps away from the beach, the rare two-and-a-half story modern architectural showcases breathtaking ocean and whitewater views.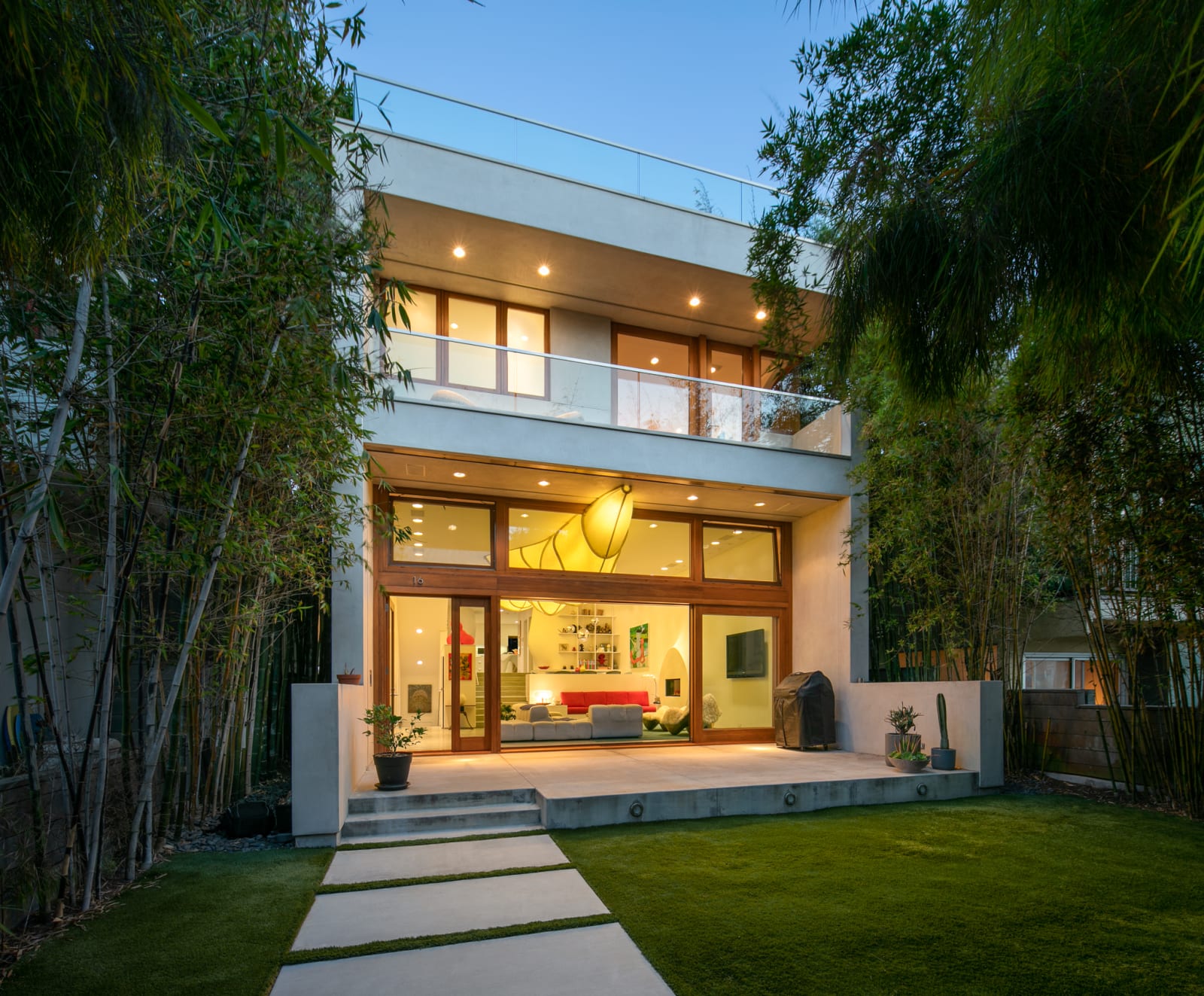 As you enter through the enchanting bamboo-lined courtyard and into the large open floor plan of the living, dining and kitchen, you immediately notice the curvilinear surfaces which emerge from ceilings and walls to define enclosures, furniture and light.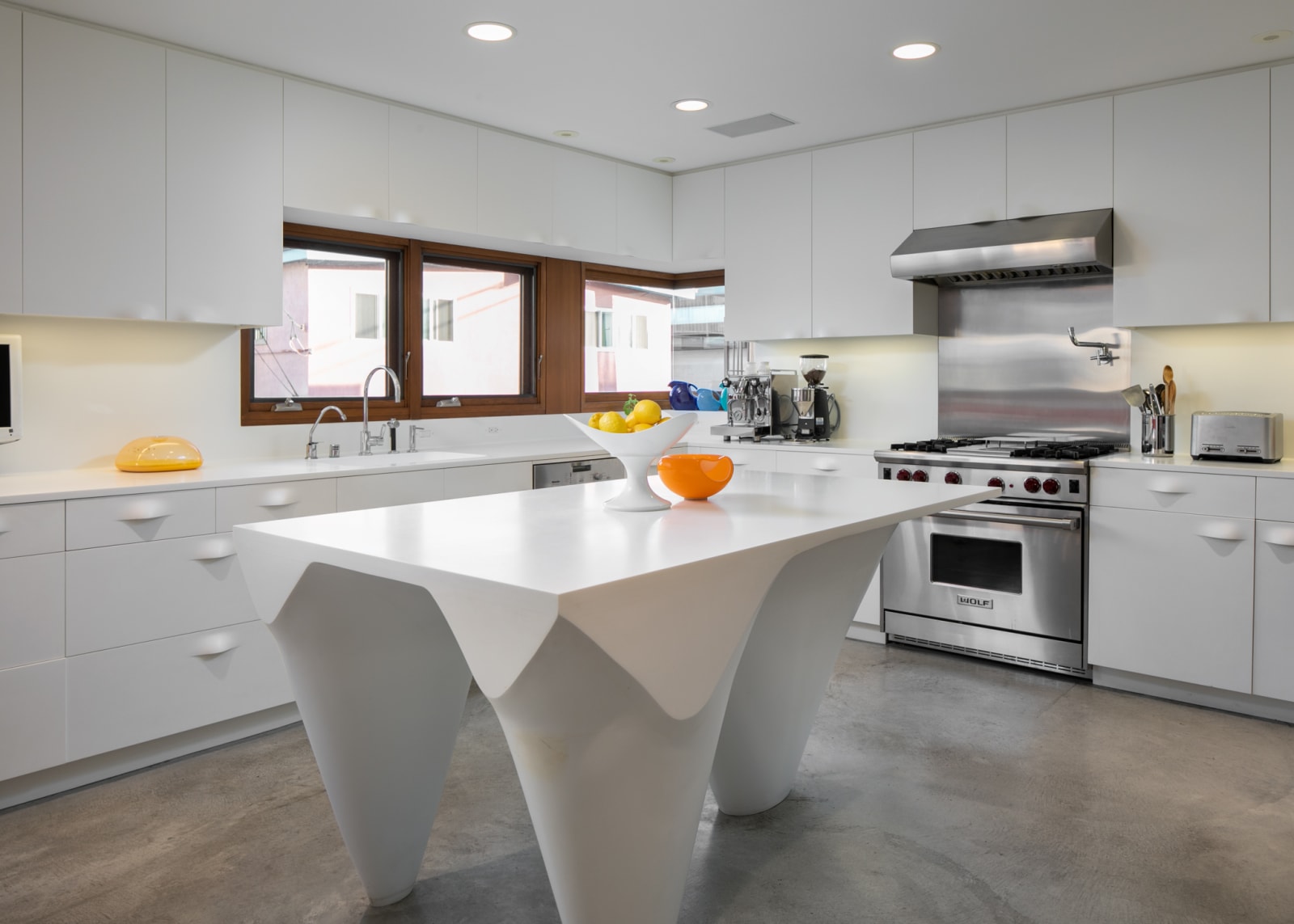 Radiant cement floors, hand-carved Corian cabinetry, breakfast table and kitchen island offer sleek design and functionality.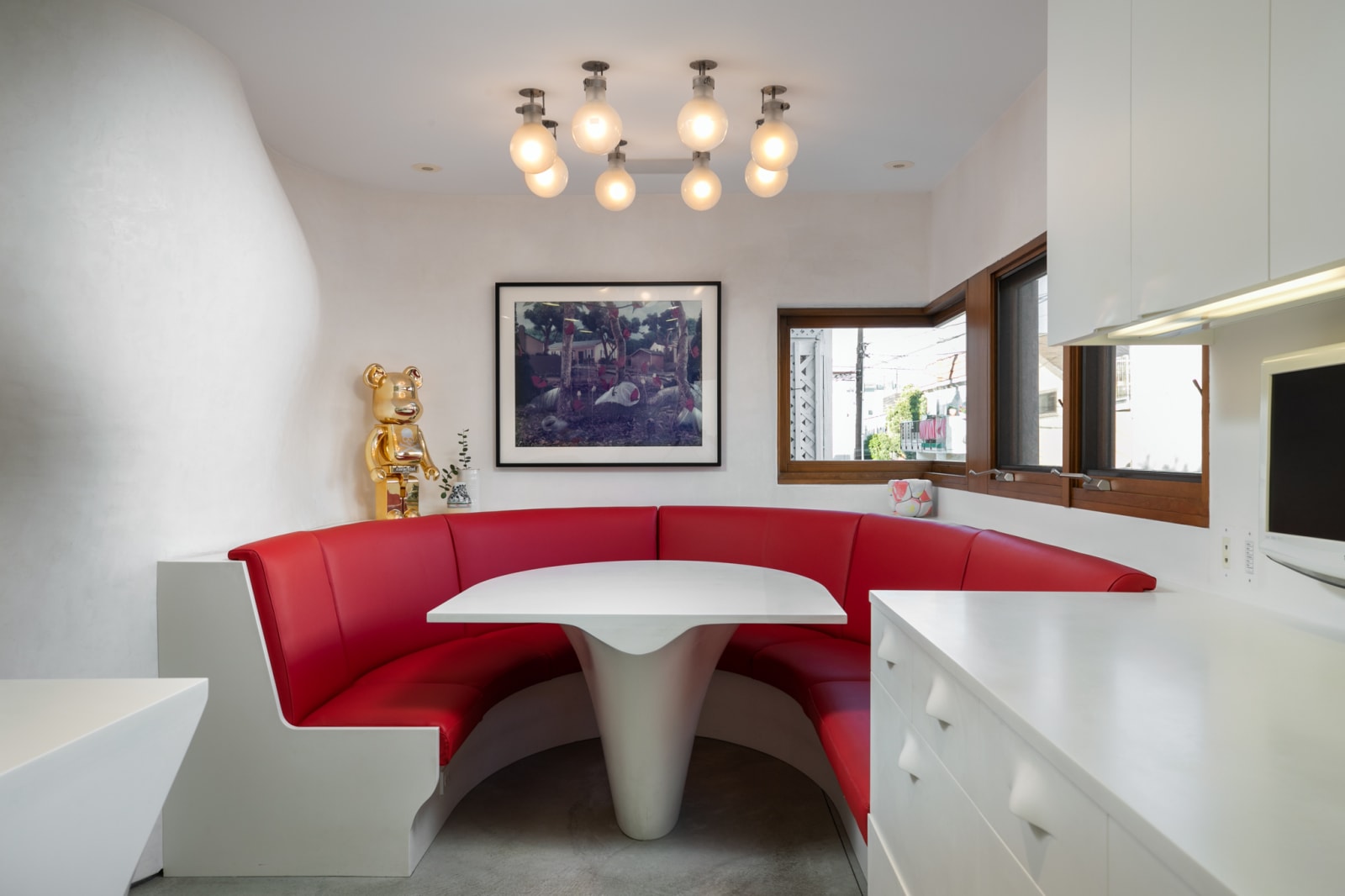 Upstairs, you have the master bedroom with private balcony and two guest bedrooms both equipped with colorful custom mosaic Bissazza tile.
Need some retail therapy? Head over to the shops and dining that run along Washington Bouelvard in Venice, just a few moments away.
Want to catch some sun? Head to the large rooftop deck and take in the ocean breeze while you read a book in your spa and enjoy the true California lifestyle.
To learn more, contact Leonard Rabinowitz and Jack Friedkin.