Winters in the U.S. seem to be growing more unpredictable. If your hot chocolate isn't enough to keep you warm this winter, check out these five idyllic Hilton & Hyland winter havens that are guaranteed to bring you an abundance of sun and warmth, whether by the beach or just steps from the Beverly Hills Hotel.
Villa Sarbonne | Bel-Air
Represented by Judy Feder, Jeff Hyland, Branden Williams & Rayni Williams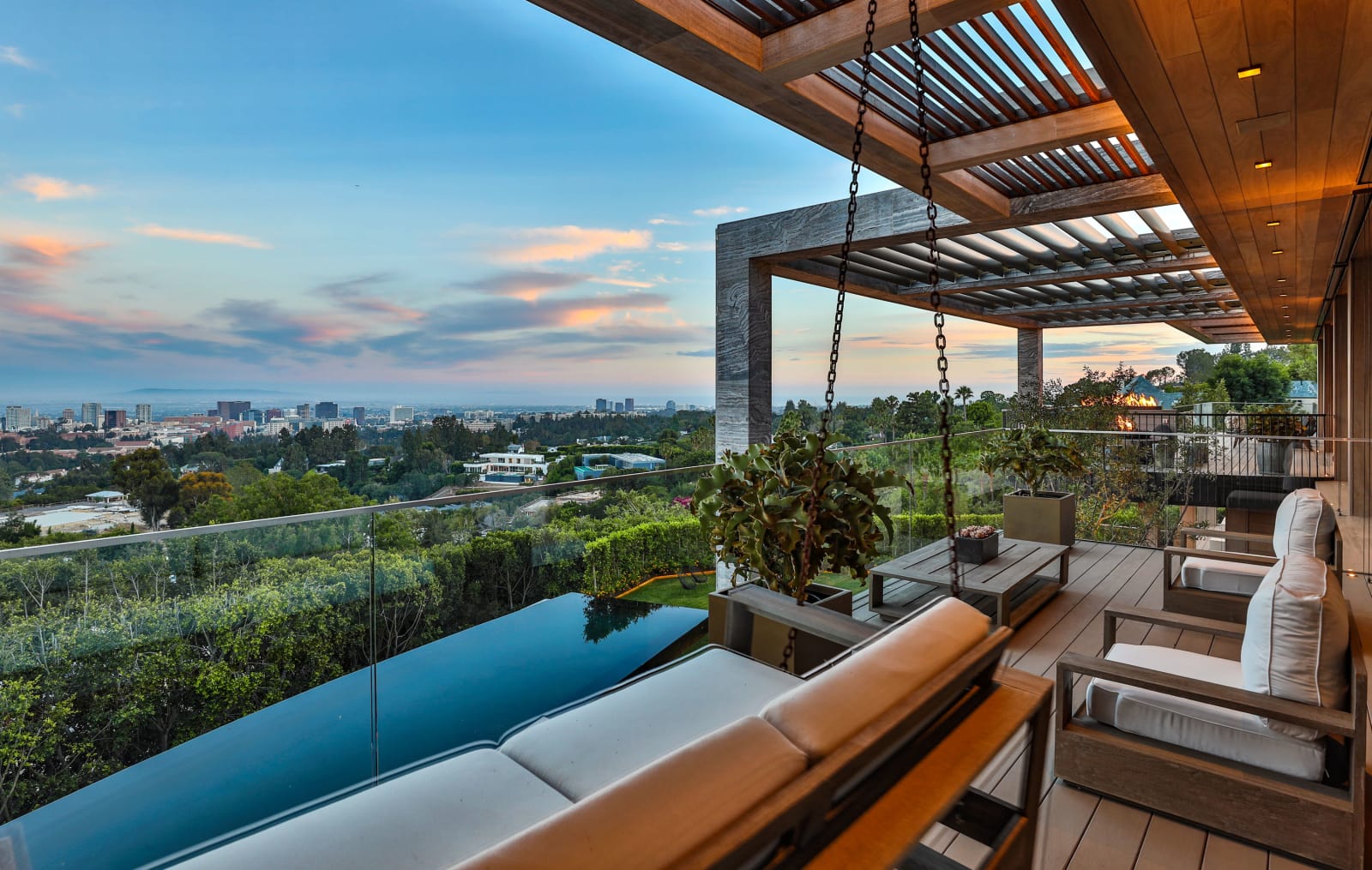 The eight-bedroom wonder is approximately 25,000 square feet, with an additional 20,000 square feet of outdoor decks, patios and gardens. A two-story covered deck at the back of the house was designed to look like a picture frame through which a viewer could admire the Los Angeles skyline. Amenities also include a movie theater, an art studio, a spa with a sauna, a steam room and a massage room, a rooftop deck, a game room and a state-of-the-art car elevator that allows the owner to stack multiple cars on top of each other.
The Johnny Carson Estate | Malibu
Represented by Linda May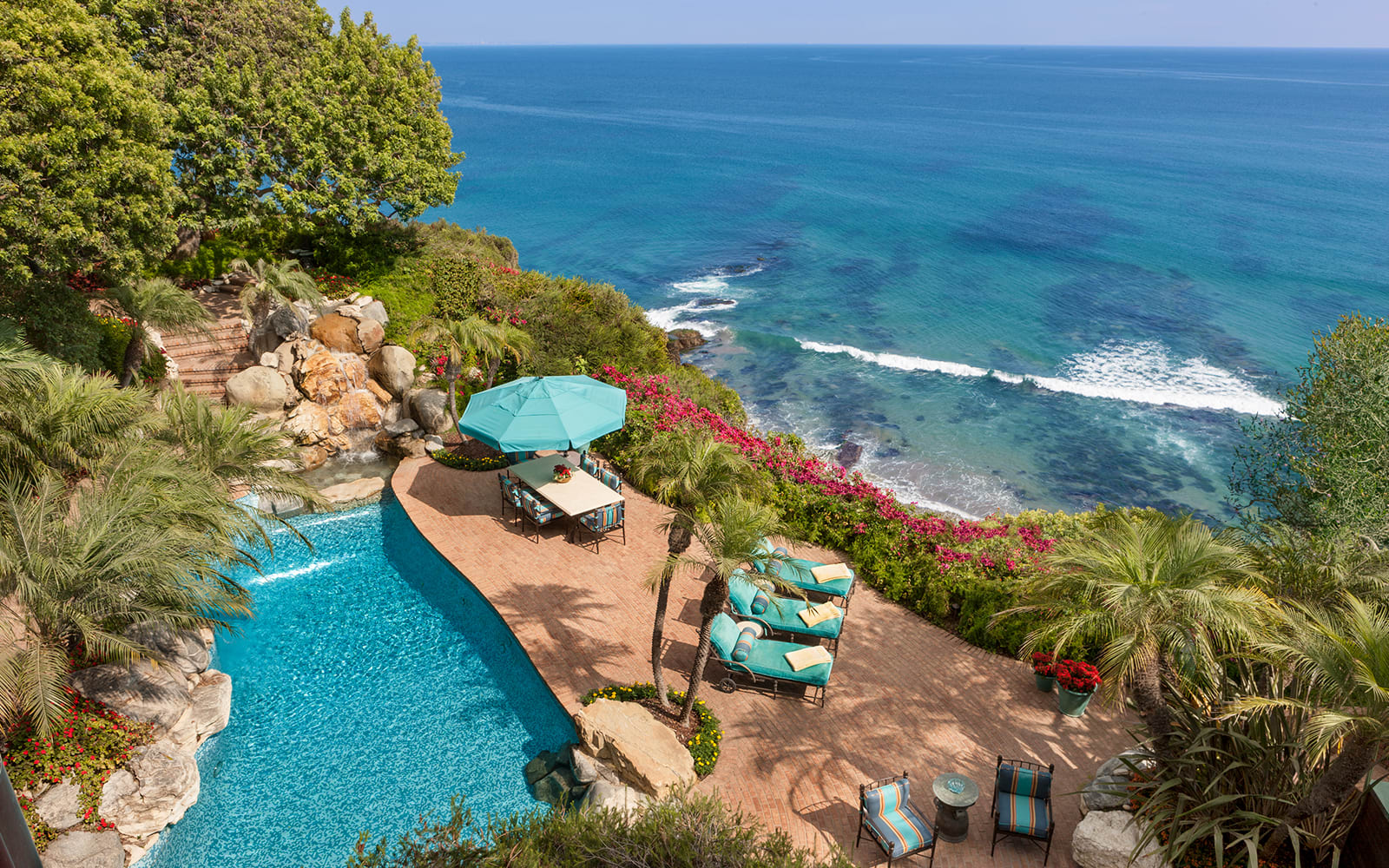 A secluded modern masterpiece by renowned architect Edward R Niles, rises above the majestic bluffs of Point Dume. Formerly home to the Tonight Show's late host, Johnny Carson, this pristine compound expands over four acres of park like grounds, gardens and pathways with private access to the gorgeous beach below. Should you not want to utilize your private access to the Point Dume coastline, listen to the waterfall cascade into the Koi pond adjacent to the turquoise saltwater pool and sun deck.
The Sinatra Beach House | Malibu
Represented by Leonard Rabinowitz & Jack Friedkin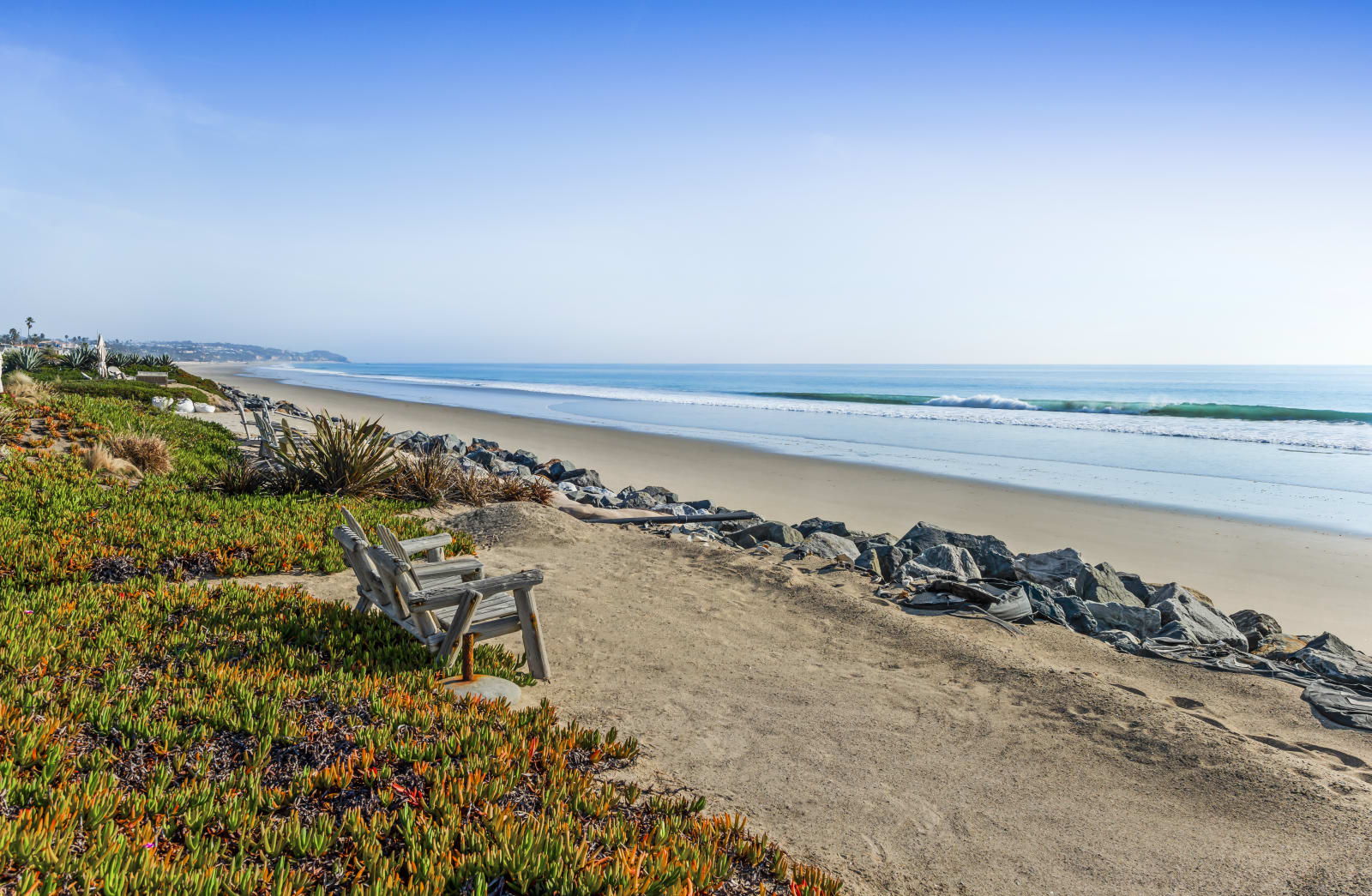 Welcome to the Malibu retreat of one of Hollywood's most iconic couples, Barbara and Frank Sinatra. In collaboration with designer Edward "Ted" Grenzbach, they created their 7-bedroom, 9-bathroom dream beach home. With ample space for entertaining, the elevator-equipped residence boasts a state-of-the-art gourmet kitchen, endless dining and living spaces, a stunning indoor-outdoor bar, and patio overlooking a grassy lawn out to the ocean. The interior courtyard spotlights a plunge-sized swimming pool and spa. Enjoy the summer wind year-round at the happiest place on earth.
The Tropics | Beverly Hills
Represented by Drew Fenton & David Kramer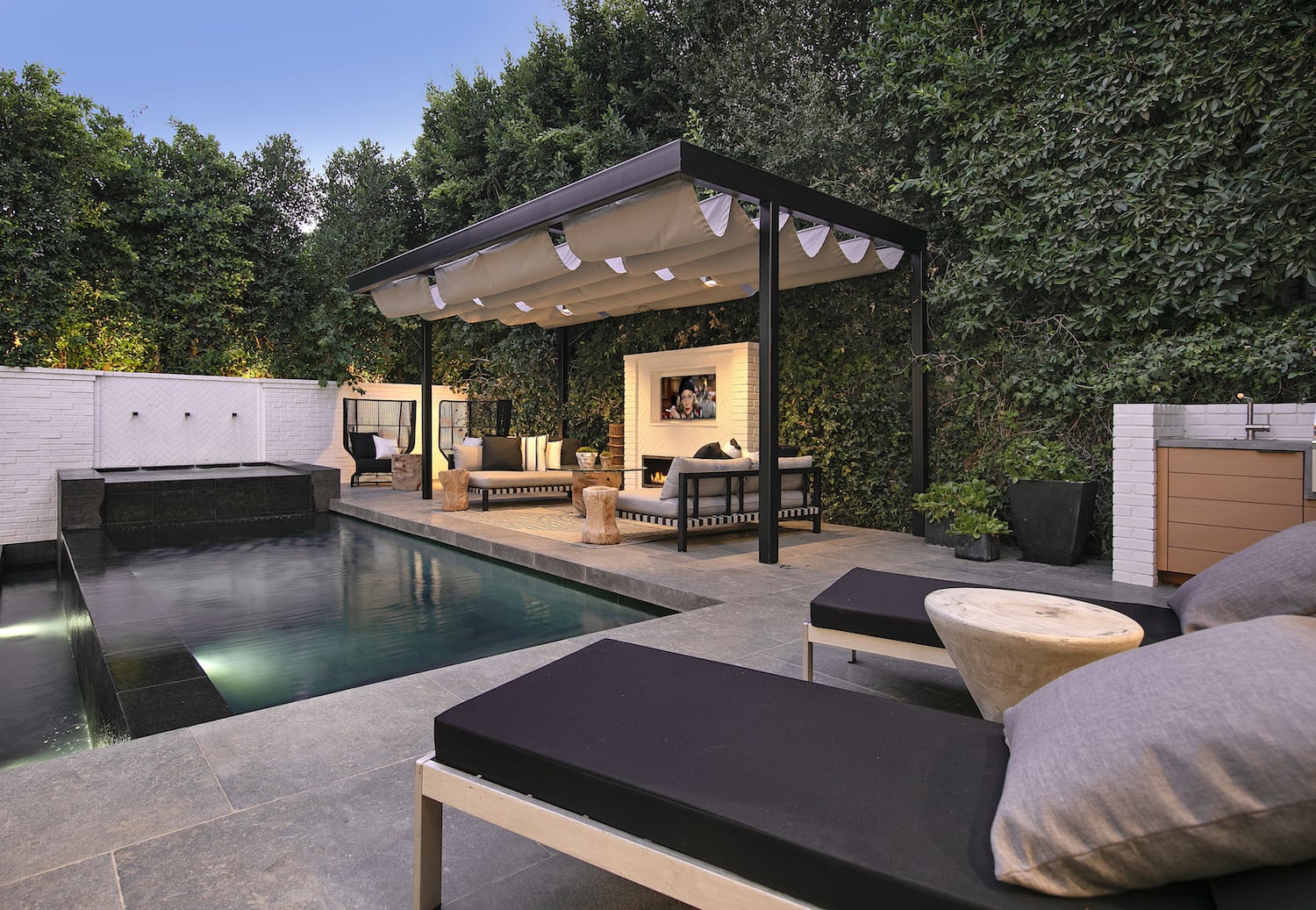 Originally built in 1932 and set behind beautiful gates, this transitional gem is the ultimate in refinement, Old Hollywood glamour mixed with casual California Living. Designed for entertaining, the vast living room opens to a private courtyard with fire feature, seating area and mature olive trees. The lower level is the ultimate retreat with art deco bar & screening room inspired by the nearby Beverly Hills Hotel.
21 Oakmont Drive | Brentwood
Represented by Linda May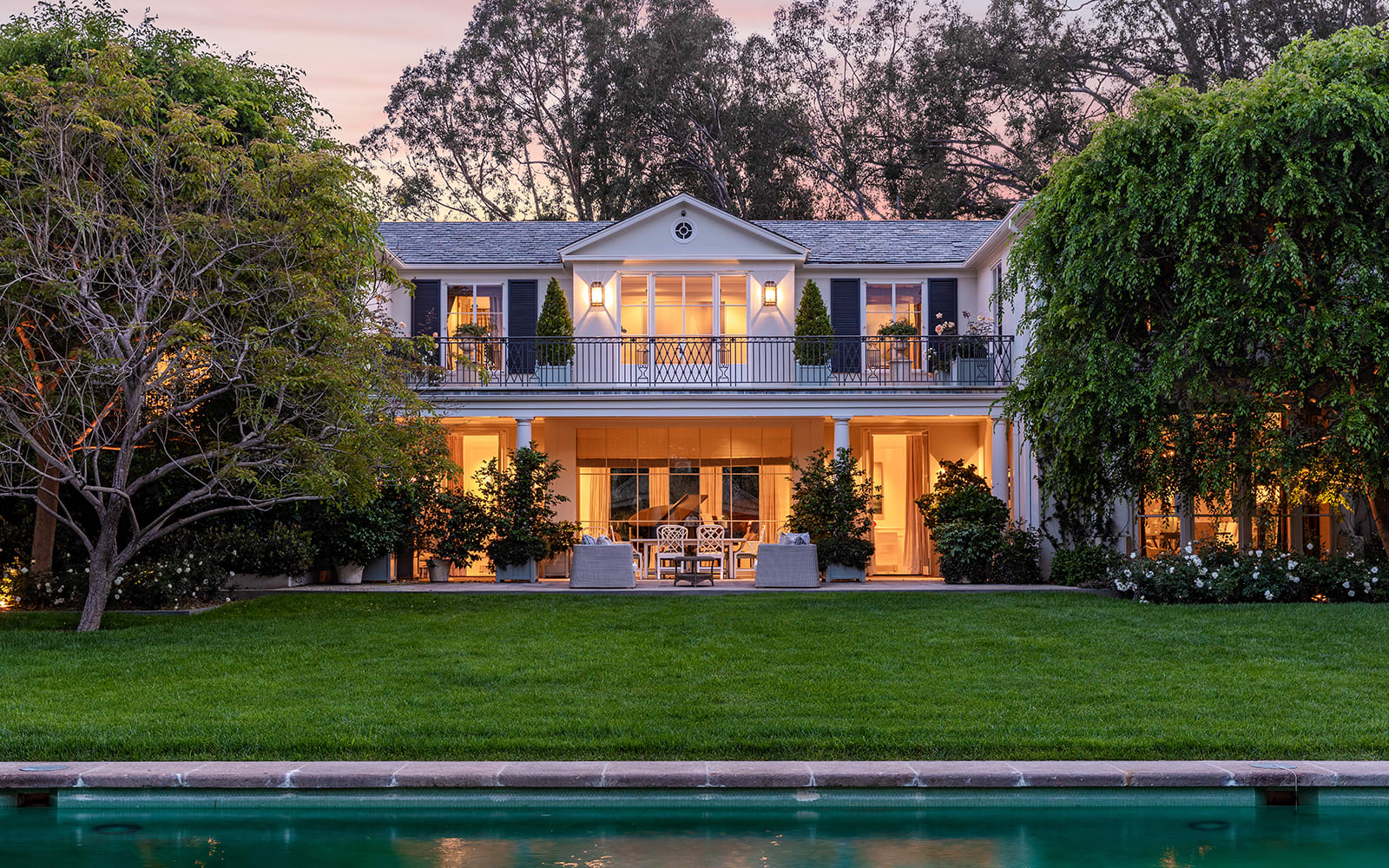 Located on the most prestigious street in Brentwood, resting on two private acres, lies a 1940 Georgian Regency by James E. Dolena, AIA. Original architectural details and interiors by Michael Smith create timeless, quintessential living areas. Enjoy a sweeping lawn, oval pool and Regency-style pavilion, the classic estate offers a rare combination of land, location, beauty, and architecture.