Hilton & Hyland's KJ Marmon has listed an exquisite architectural modern in the Hollywood Hills with incomparable city and canyon views.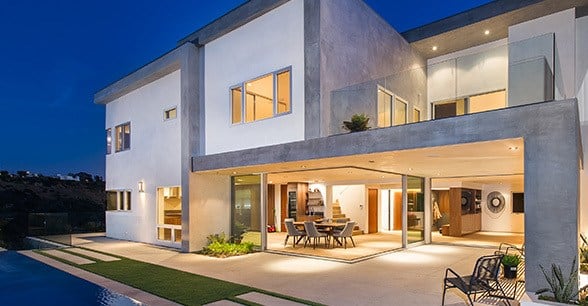 7551 Hermes Dr – Hollywood Hills The home has been outfitted with artwork from Andy Anh Ha, a mixed media artist known for his usage of the lotus flower along with unique colorful abstract techniques throughout his work.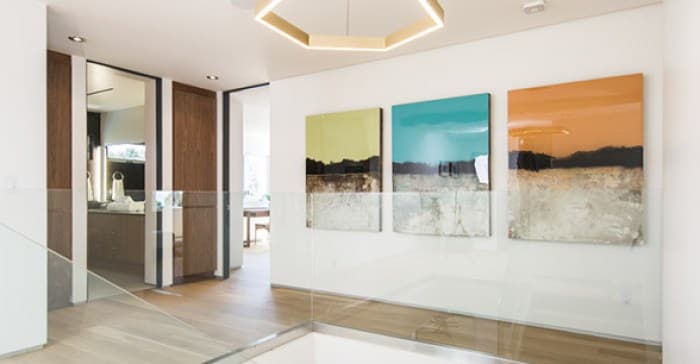 Tryptic Color Horizons by Andy Anh Ha – L.A. Art Exchange Two stunning master suites accent the home, one with a large lounge balcony overlooking the sun-drenched infinity pool. Disappearing walls of glass make incredible use of the potential for both indoor and outdoor entertaining, with a 10-person built-in spa and Baja shelf that jointly create a relaxing atmosphere, while overlooking the surrounding Hollywood Hills.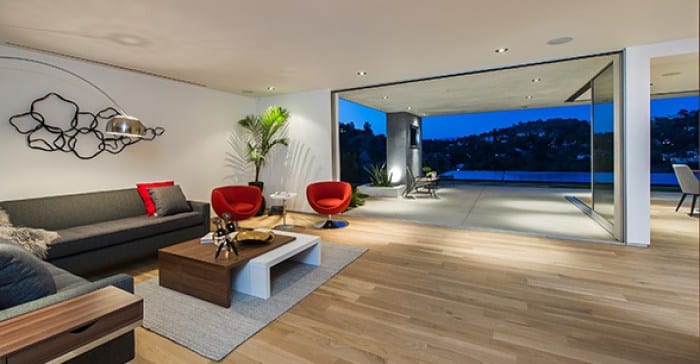 Open Floorplan with Incredible Canyon & City Views. The home features built-in televisions throughout, soaking tubs, and corner frameless windows. Additionally, Miele appliances are the perfect complement to Quartz stone countertops throughout the kitchen area, underscoring the architectural significance of the home.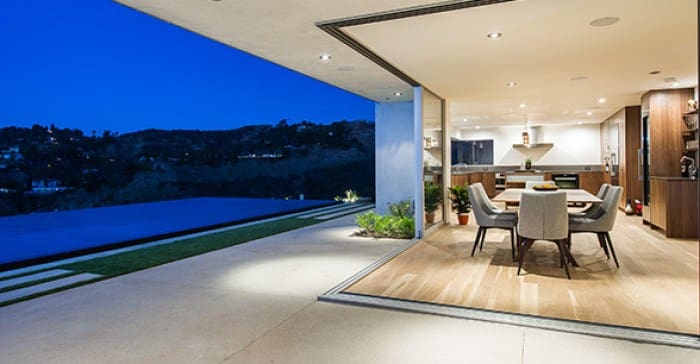 Sliding glass walls open to an incredible infinity pool Artwork from artist Andy Anh Ha, courtesy of the L.A. Art Exchange in Santa Monica, is on loan from the artist and is available for sale. The home is listed for $3,495,000 by Hilton & Hyland's KJ Marmon.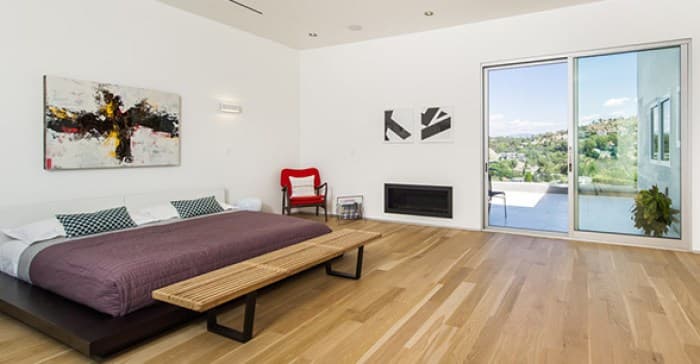 Red, Yellow, Blue, BW Marbled Abstract by Andy Anh Ha – L.A. Art Exchange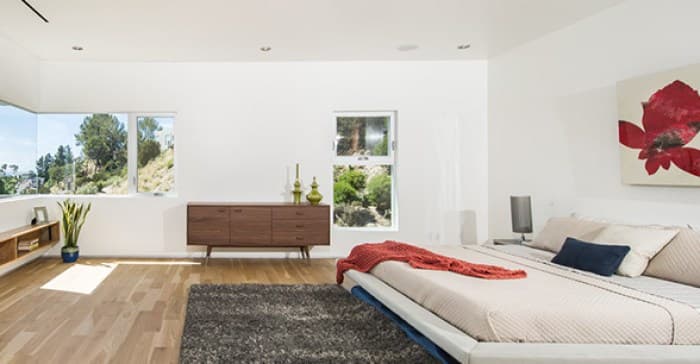 Red Lotus on White by Andy Anh Ha – L.A. Art Exchange More About the Artist: Andy Anh Ha studied art at the University of Tennessee, Knoxville, and appreciates art from a broad array of periods – from the Renaissance period to contemporary works. Artists that strongly influenced his style include Rembrandt, Picasso, and Warhol. He is known for his usage of a variation of styles, techniques, and mediums. The outcome of his paintings falls into the realm of mixed media. The paintings highlight the home's truly modern style – and provide a pristine complement to the sleek lines and vibrant style of the house. Other works by Andy Anh Ha are available through his gallery representatives at L.A. Art Exchange in Santa Monica.