REAL Trends, Inc., a leading source of analysis on the real estate industry, partners with The Wall Street Journal each year to compile an industry summary of the Top 1,000 real estate agents and teams in the United States. The report categorizes the Top 250 real estate professionals by transaction sides and volume, as well as team sides and volume.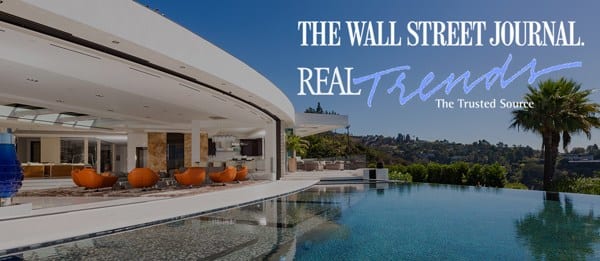 In the individual volume category, Drew Fenton of Hilton & Hyland ranked fourth of 250 agents recognized overall. Also ranking in the the same category were Judy Feder, Jonah Wilson, Stephen Resnick, Susân Perryman, Trista Rullan, Juliette Hohnen and Zach Goldsmith. The second-highest sales volume in the country for a team is held by Williams & Williams at Hilton & Hyland, for $524,283,000 closed in sales in the last calendar year.
"We are exceptionally pleased to receive this recognition for our agents, who work tirelessly on behalf of their clients each and every day," Jeff Hyland, President of Hilton & Hyland said in congratulating his associates. "Their integrity, honesty, and candor are evident through our work and the results speak for themselves. As a brokerage, we are honored and humbled to be recognized."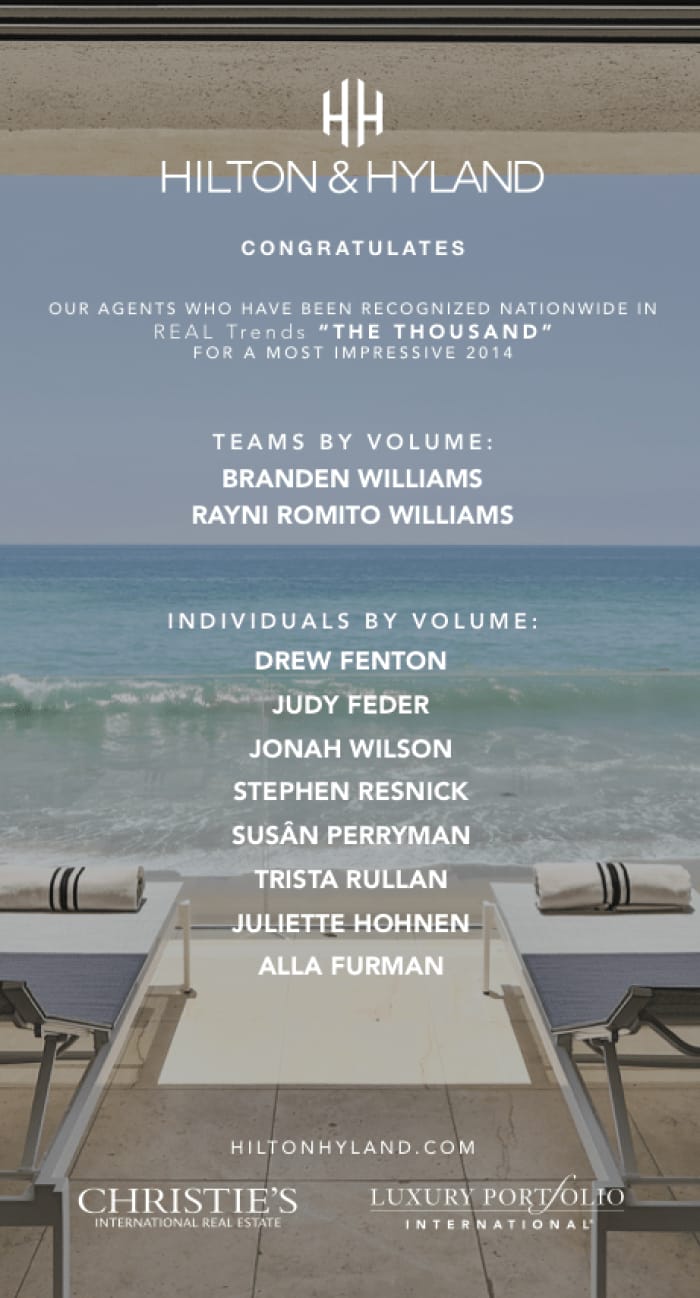 Hilton & Hyland agents have consistently been recognized by the list, and this announcements comes on the heels of $2.9 Billion in overall sales for the calendar year 2014. For the full list, please visit www.realtrends.com.