Hilton & Hyland and PowerPlay Destination Properties announced today a strategic partnership to converge the two companies' rich histories in the sales and marketing of new development properties, bringing both organizations' unique and storied backgrounds together as a singular, cohesive team.
PowerPlay Destination Properties' The Residences at W Hollywood
Both firms are led by leading experts in their field, and the partnership brings together the distinct backgrounds and experiences of Jeff Hyland, President, Hilton & Hyland, and Rick Hilton, Chairman, along with Mark Herbert, Erika Alm, and Stuart Carson, Principals of PowerPlay Destination Properties.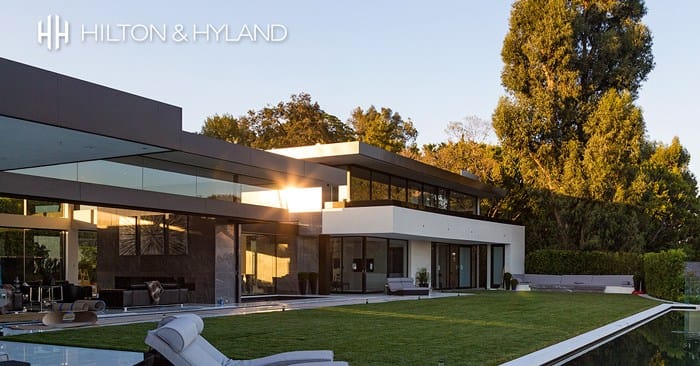 Hilton & Hyland's 864 Stradella Luxury Listing in Bel-Air
"The breadth and scope of projects PowerPlay has been involved with, combined with the depth and diversity of the projects Hilton & Hyland has been involved with, make this the perfect strategic partnership for us to collectively bring to life best-in-class development projects with myriad moving parts," said Jeff Hyland, President, Hilton & Hyland.
"As an organization, PowerPlay is a diverse group of seasoned project real estate strategists, marketers, sales leaders, sales coaches, and researchers with decades of combined experience. We each bring our experience and skills in marketing and selling unique real estate communities. Collectively, we can leverage all of our skills on every project. Hilton & Hyland is recognized as the preeminent luxury real estate sales and development firm in Los Angeles, and we are thrilled to establish a partnership with them. By adding our expertise to the mix, we are able to strengthen the diversity of background and experience, to provide the absolute best team of development executives and experts in their respective fields," said Erika Alm, Principal, PowerPlay Destinations.
"As the new development market is on a continual upward trajectory, we look forward to ensuring that our team remains ahead of the constantly-evolving curve, being well-positioned for the upward growth in an arena that is ostensibly underway," Hyland added.