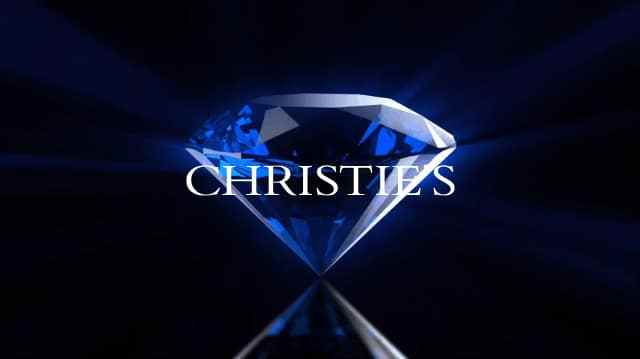 As the exclusive affiliate of Christie's International Real Estate, Hilton & Hyland hosted an intimate viewing and luncheon at The Beverly Wilshire; previewing the stunning array of gems from Harry Winston, along with other significant jewels and watches to be auctioned on April 26th in New York. Christie's International Real Estate is the industry leader in highly targeted outreach at important global luxury events.
Like Christie's, Hilton & Hyland recognizes that fine art collectors have a need for luxury real estate, which explains why our partnership is so valuable. "We want to make it known that Hilton & Hyland not only sells top tier luxury real estate, but we also have a strong presence in the art world. Christie's Magnificent Jewels Auction is the perfect platform to do exactly that," states Jeff Hyland, President of Hilton & Hyland.
Fine art and luxury real estate clients mingled among displays showcasing a portion of the collection from Mrs. Bloomingdale, who exuded style, glamour, and philanthropy among the elite Los Angeles society. Below are a just a few of the notable mentions to keep an eye on in the upcoming sale.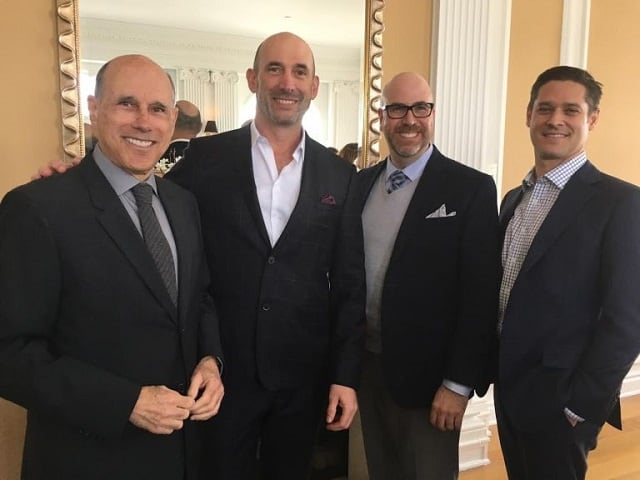 (Left to Right) Jeff Hyland, President; David Kramer, Agent;
Billy Jack Carter, Executive Manager; Charles L. Black III, Executive Vice President
Betsy Bloomingdale: A Life in Style
Boasting jewels, works of art, pictures, couture selections, Chinese and European porcelain, and Williams Haines design, the contents from Mrs. Bloomingdale's Hollywood Regency Villa present a very exciting opportunity to established and budding collectors alike.
The Extraordinary Emerald and Diamond Palmette Necklace
Expected to be sold between $3.6 and $5 million, the Emerald and Diamond "Palmette" Necklace was designed by Edmond Chin for the House of Boghossian. Shimmering flawlessly, the necklace is embellished in diamonds and emeralds in a repeating "palmette" motif. Impeccably matched, 11 "no oil" Colombian emeralds are embedded in the magnificent piece of jewelry. While emeralds are frequently polished with a colorless cedar oil to hide flaws or enhance color, this emerald is totally oil-free.


The Jonker V by Harry Winston
In 1934, Jacob Jonker uncovered the extraordinary Jonker diamond, which was deemed as the fourth largest gem quality diamond ever discovered. The 726-carat stone was purchased by renowned Sir Ernest Oppenheimer of The Diamond Corporation LTD, and was later sold to Harry Winston the following year. The Jonker rough diamond was revealed to the world at the coronation celebrations of King George V and Queen Mary. Studied and eventually cut into a legendary assembly of 13 exquisite individual stones, one of which is the rectangular 25.27-carat Jonker Diamond No. 5. While Christie's anticipates the diamond selling for $3 million, it could very well sell for much higher.
Click here to RSVP to the breathtaking auction in New York you won't want to miss.