Agents and Employees Roll Up Their Sleeves for the Community
Early Wednesday morning, 10 Hilton & Hyland agents and employees were ready with hammers, power tools, and team spirit. The team headed to Long Beach to work with Habitat for Humanity of Greater Los Angeles (HFH GLA). Yes, real estate agents can get out of the office and roll up their sleeves – and even enjoy doing it!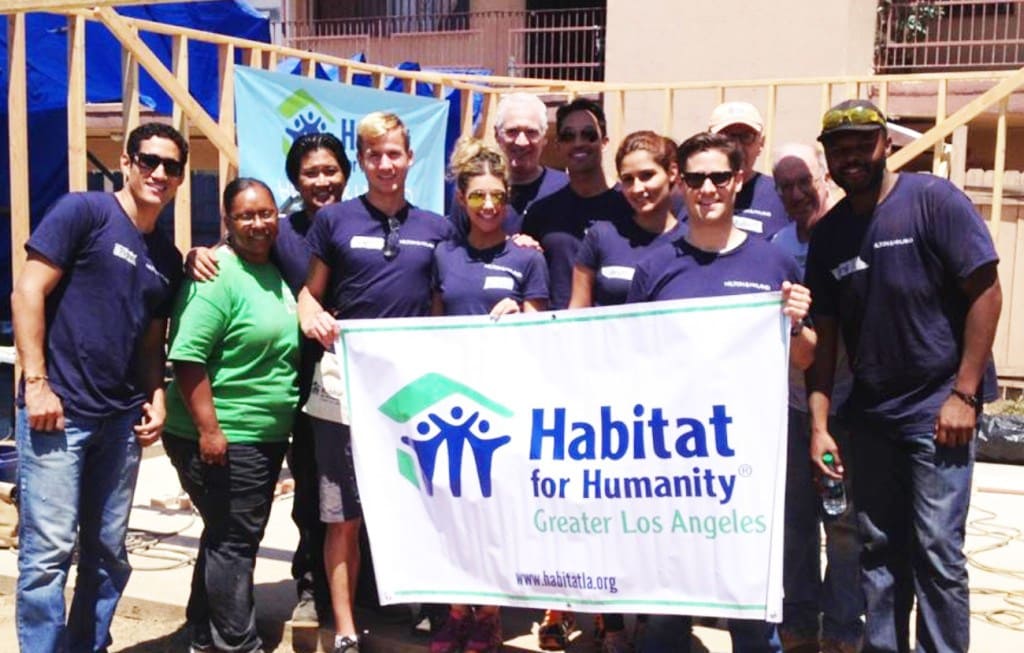 Volunteers spent the whole day framing and working on the home's foundation alongside with soon to be homeowner, Nikki, a nurse and mother of three children. Nikki and her children were displaced after their previous home was condemned due to unsafe living conditions. She works two jobs while putting in the 250 hours of sweat equity required by the Habitat program. Her family had moved out of a high crime area and into a car and her mother's home before she was approved by HFH GLA's application process for a sustainable and affordable home.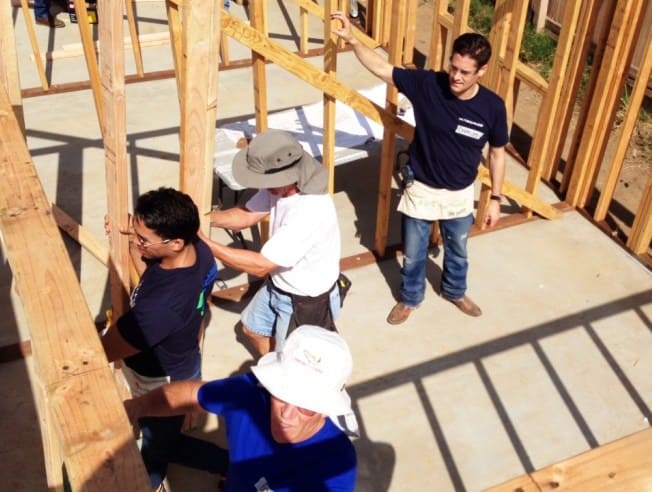 "The Hilton & Hyland team had an incredible day working together to help make Nikki's dream of homeownership a reality for she and her family. We're very pleased to come out here and help support Habitat for Humanity's mission and make an impact in the community of Los Angeles." – Charles L. Black III, Executive Vice President, Marketing & Strategic Development.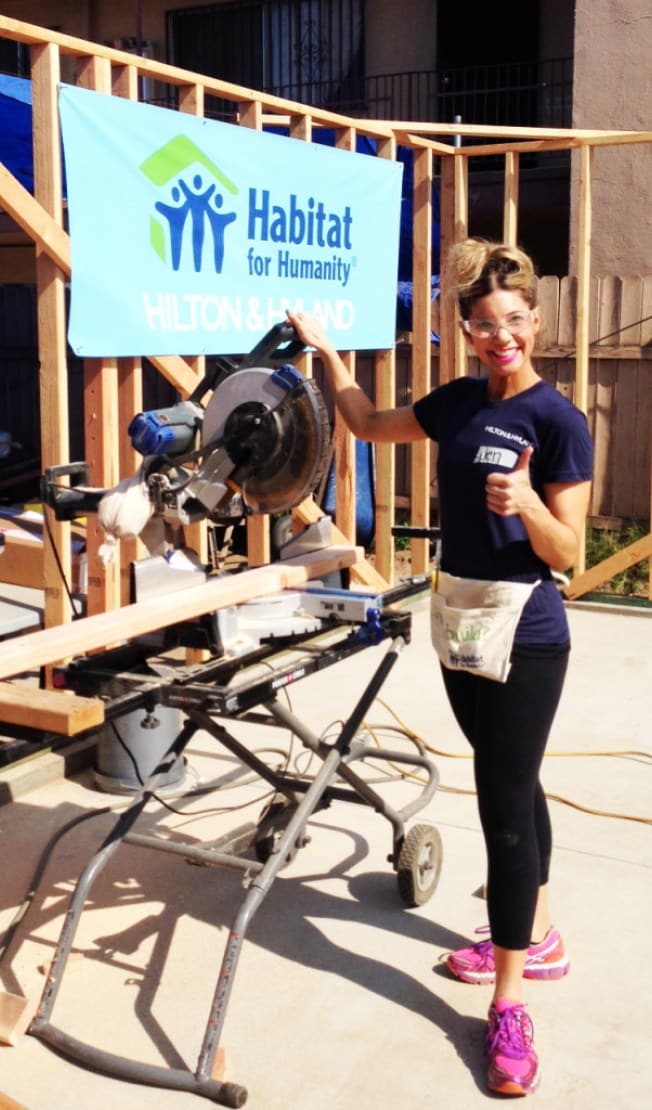 Why Habitat for Humanity? HFH was ranked the largest private home builder in the US by Builder Magazine and HFH GLA has built and renovated almost 900 homes since 1990, and they plan to build another 260 in Long Beach for low-income homebuyers earning between 30-80% of the median income for the L.A. County area. Homes are sold without profit and financed with zero interest loans. Mortgage payments go toward building more HFH homes. Homeowners involved with HFH are often more likely to offer stimulating home environments and civic participation.