As we enter the final quarter of the year with a bang, Hilton & Hyland invites you to take a look back at our round-up of properties that made headlines this past quarter.
Daily Mail | Paul Allen's Enchanted Hill
Represented by Jeff Hyland, Rick Hilton, Jesse Lally, and Zach Goldsmith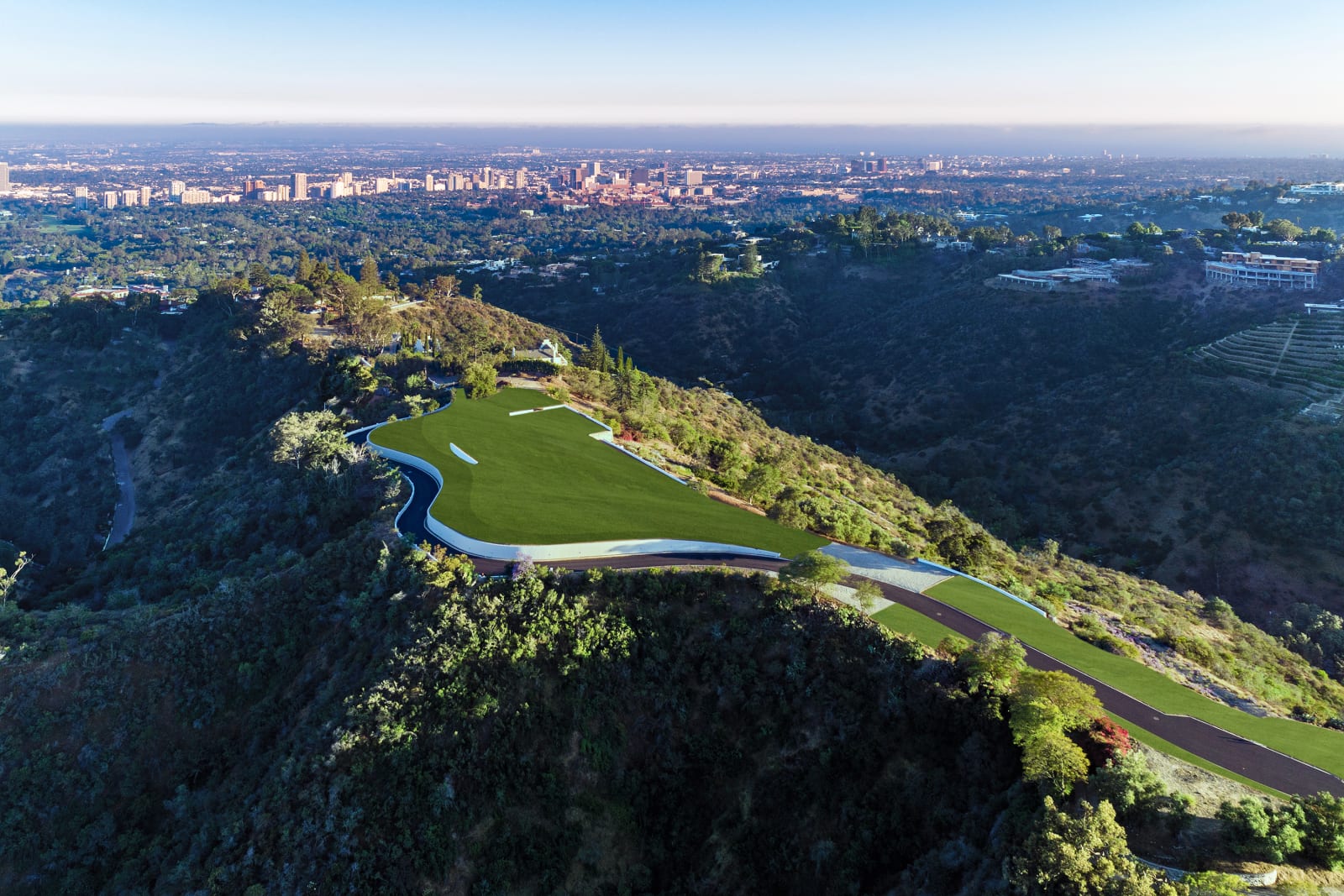 Offered at $150 million, this iconic 120-acre private hilltop property is a once-in-a-generation opportunity. Ideal for an individual seeking the ultimate in privacy and security or the creation of a family compound with five building sites.
The Enchanted Hill is less than 10 minutes from Rodeo Drive and offers sweeping city, ocean and mountain views and two separate gated entrances.
Microsoft co-founder and philanthropist, Paul G. Allen, who has owned the property since 1997, has made significant improvements to the property's infrastructure, including a one mile private street, rendering it a unique canvas with limitless possibilities for creating a world-class compound.
Galerie | Cher's Beverly Hills Mansion Hits the Market
Represented by The Williams Estates Group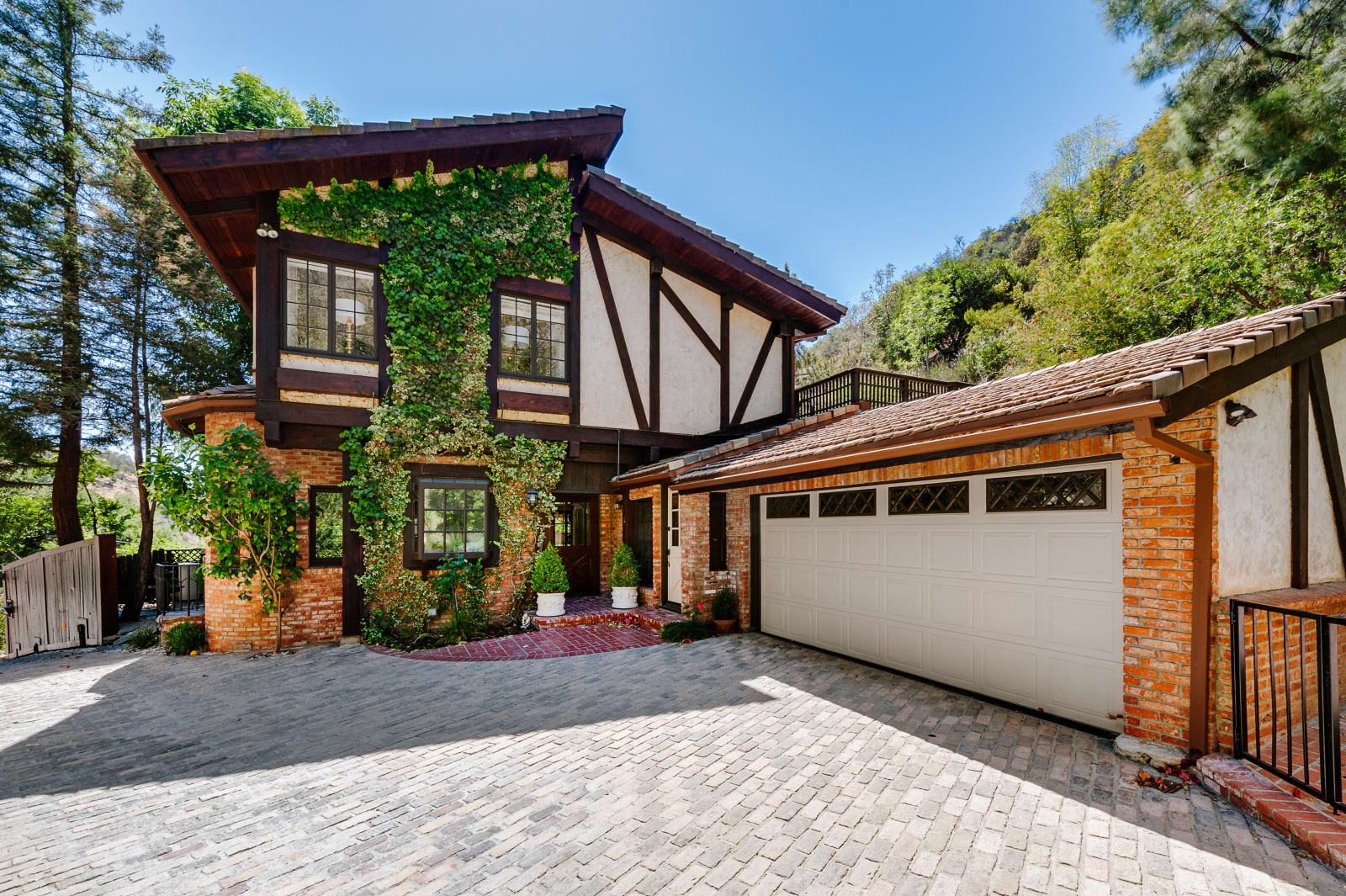 Built in 1957, the 3,000-square-foot hideaway is a cozy four-bedroom, three-bath retreat. The English-style residence features beautiful exposed beams, reclaimed wood floors, spa, koi pond, and meditation area. Naturally, Cher's unique style is present throughout – from the colorful furniture to the large oak dining room tables and the decorative antler centerpiece.
Variety | Ellen Pompeo Sells Los Feliz Spanish Villa
Represented by Brett Lawyer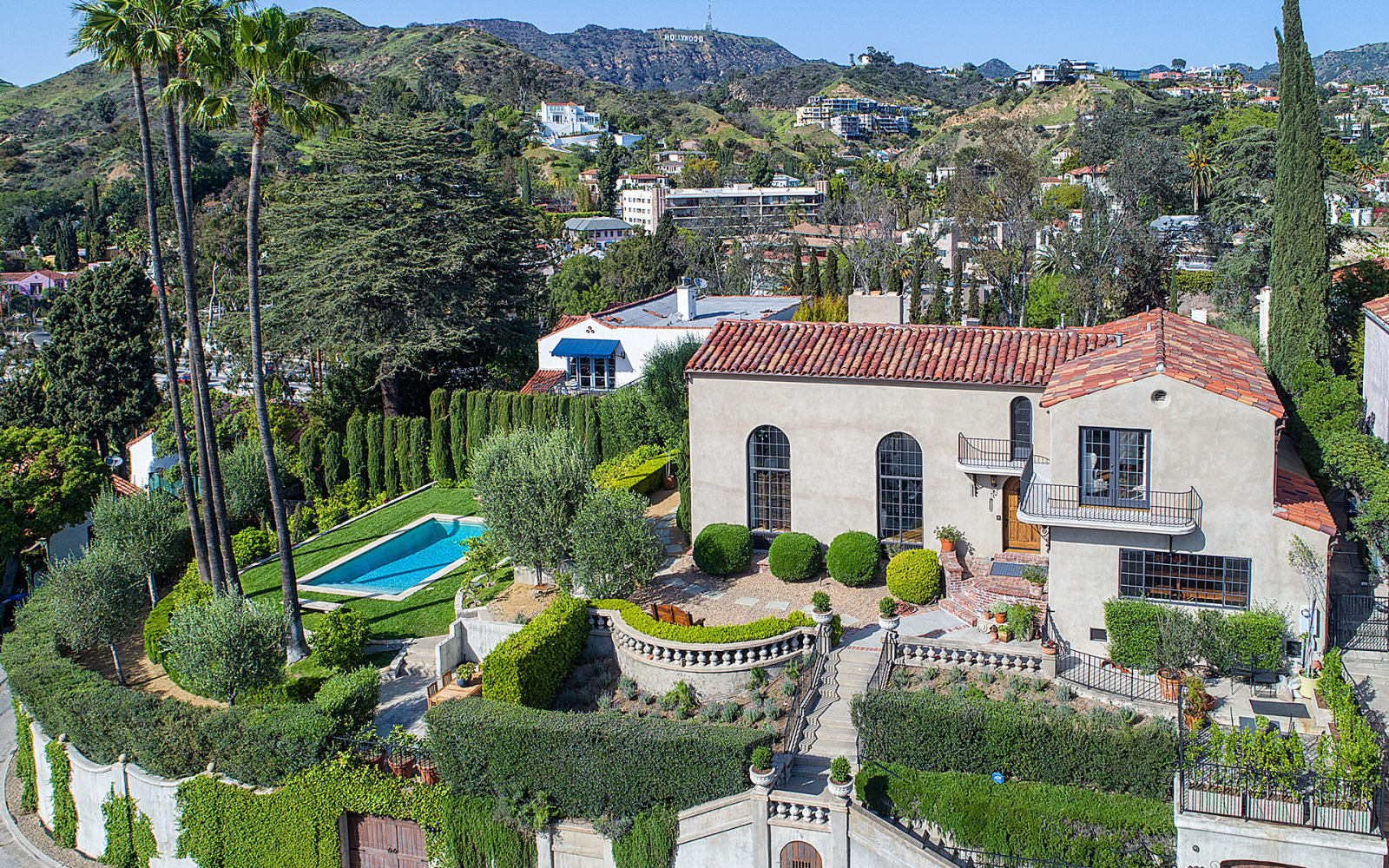 Majestically elevated on a double lot in a historic Hollywood Hills location, the residence provides unrivaled views of the city and hills. Acquired by actress Ellen Pompeo 13 years ago, the nearly 2,500-square-foot two-bedroom and two-bathroom residence is the ultimate Spanish oasis. The villa was recently restored and updated with great taste, attention to detail and high-end finishes while preserving its original charm.
The Wall Street Journal | The Beverly House, Immortalized in "The Godfather," Lists for $135 Million
Represented by Drew Fenton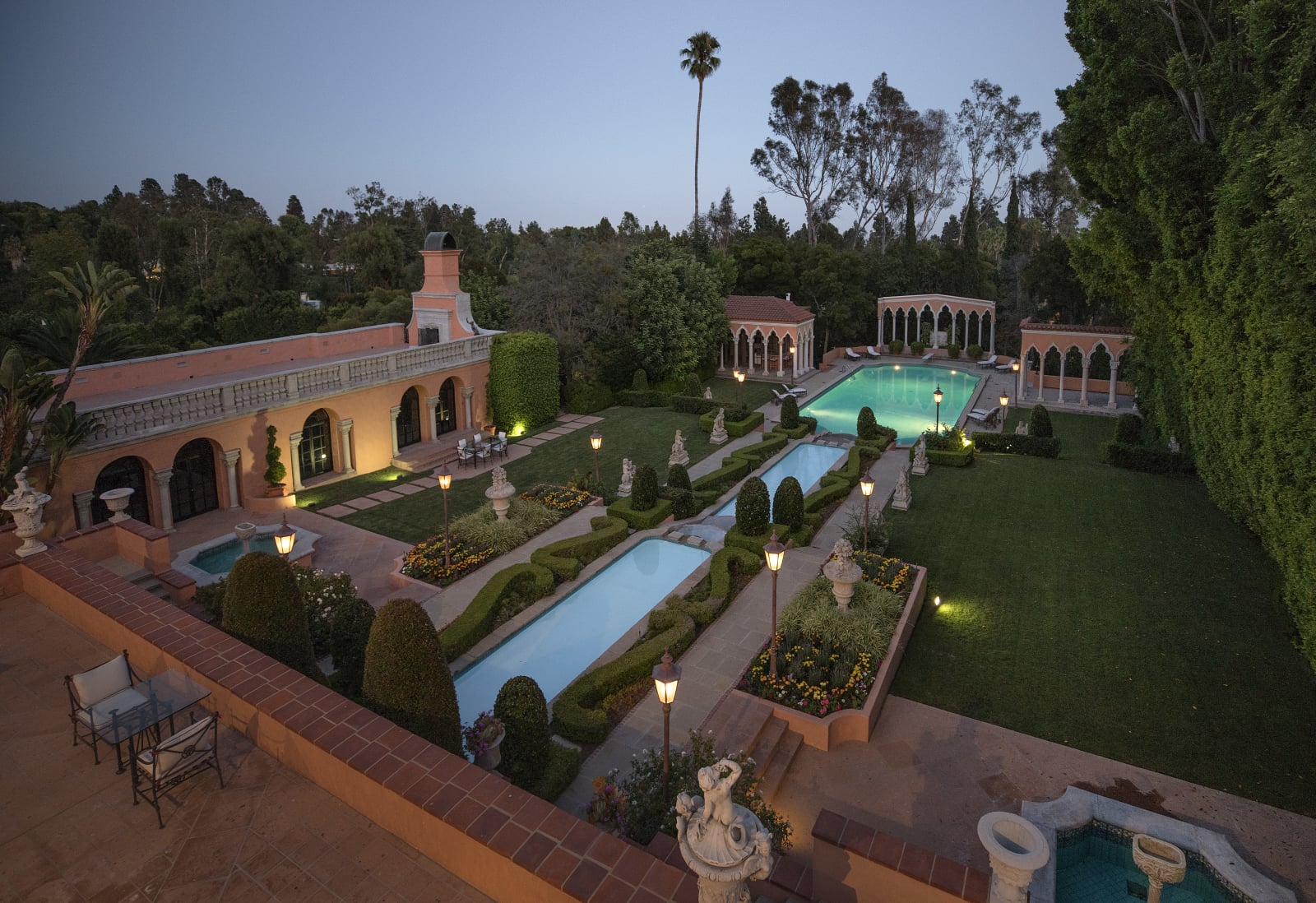 Memorably featured in the film, "The Godfather" this iconic home hits the market for $135 million. The elaborate Spanish Colonial-style mansion was previously owned by newspaper magnate William Randolph Hearst and later by actress Marion Davies. Jacqueline and John F. Kennedy also spent part of their honeymoon at the property.
LA Times | Prized Owlwood Estates Makes a Splash Hitting the Market at $115 Million
Represented by Drew Fenton and Linda May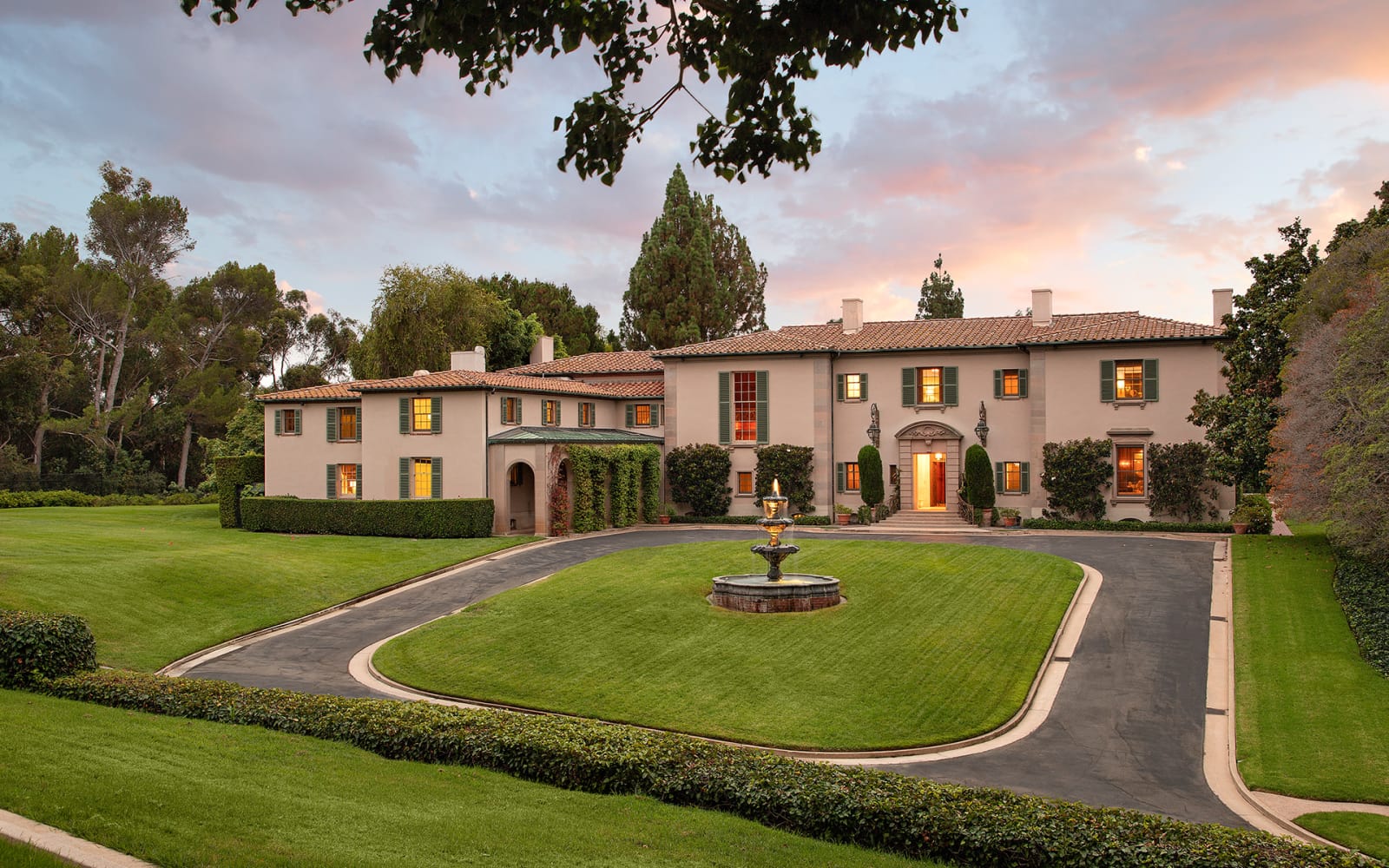 Spanning three parcels, The Owlwood Estate was combined in 2002 by Roland Arnall, founder of Ameriquest Capital Corporation. While Architect Robert D. Farquhar designed the residence in 1936 for businessman C.H. Quinn, the star-studded list of owners since included 20th Century Fox Chairman Joseph Schenck, oil tycoon William Keck, Hotel Bel-Air founder Joseph Drown, actor Tony Curtis and singing duo Sonny Bono and Cher.
Architect Magazine | Frank Lloyd Wright's Ennis House (Also known as "The Blade Runner House")
Represented by The Williams Estates Group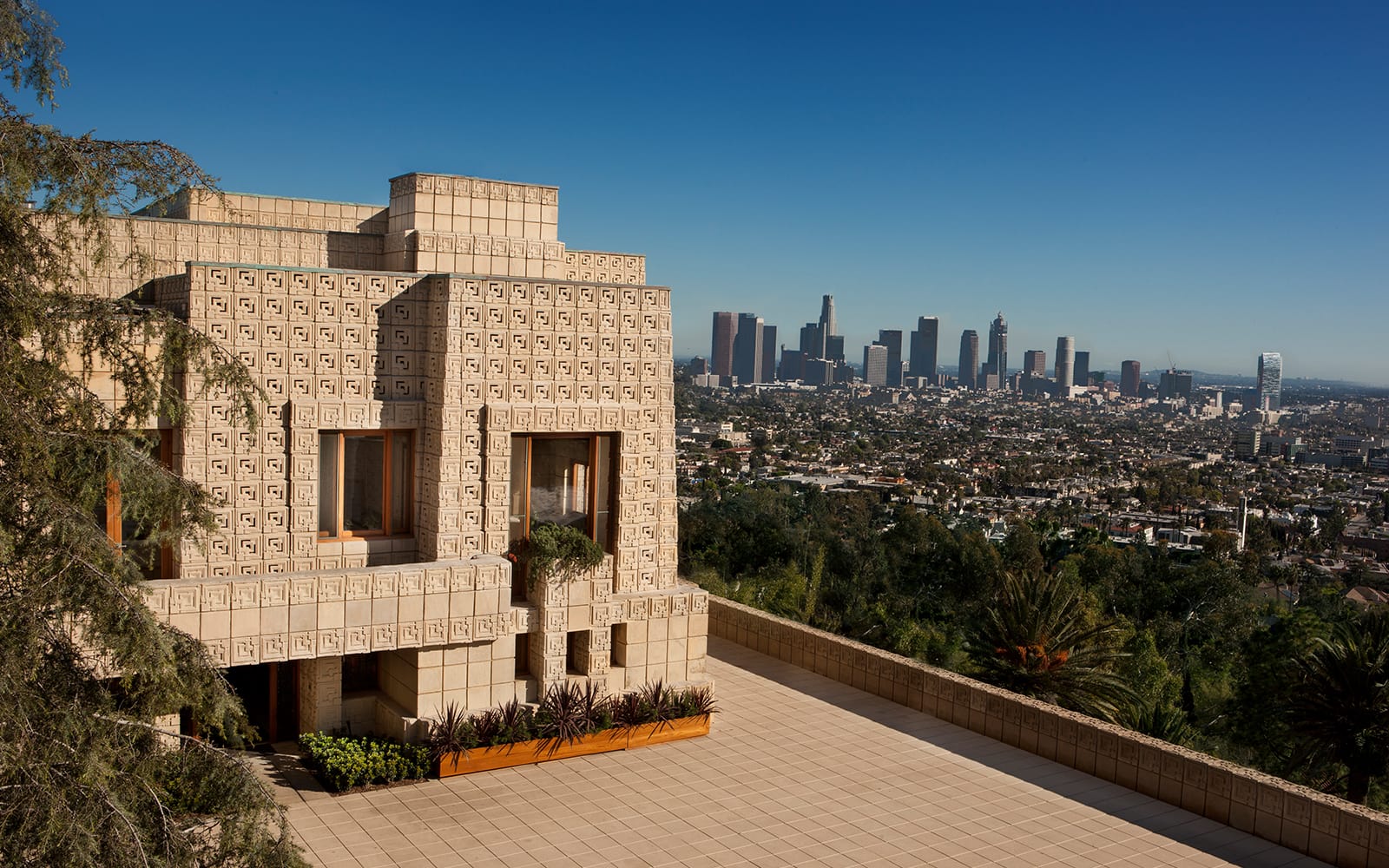 Designed by Frank Lloyd Wright in 1923, The Ennis House house has undergone years of thoughtful restoration at a cost of nearly $17 million. Majestically situated on a Los Feliz promontory with jetliner views of the Los Angeles skyline, The Ennis House is considered to be one of the best examples of Mayan revival architecture and one of the most iconic properties in America. The circa 1920s home has appeared in countless movies and television shows, most popularly "Blade Runner" and "Buffy the Vampire Slayer."
Haute Living | Former Miss Universe Photoshoot at 11902 Ellice Street
Represented by Rodrigo Iglesias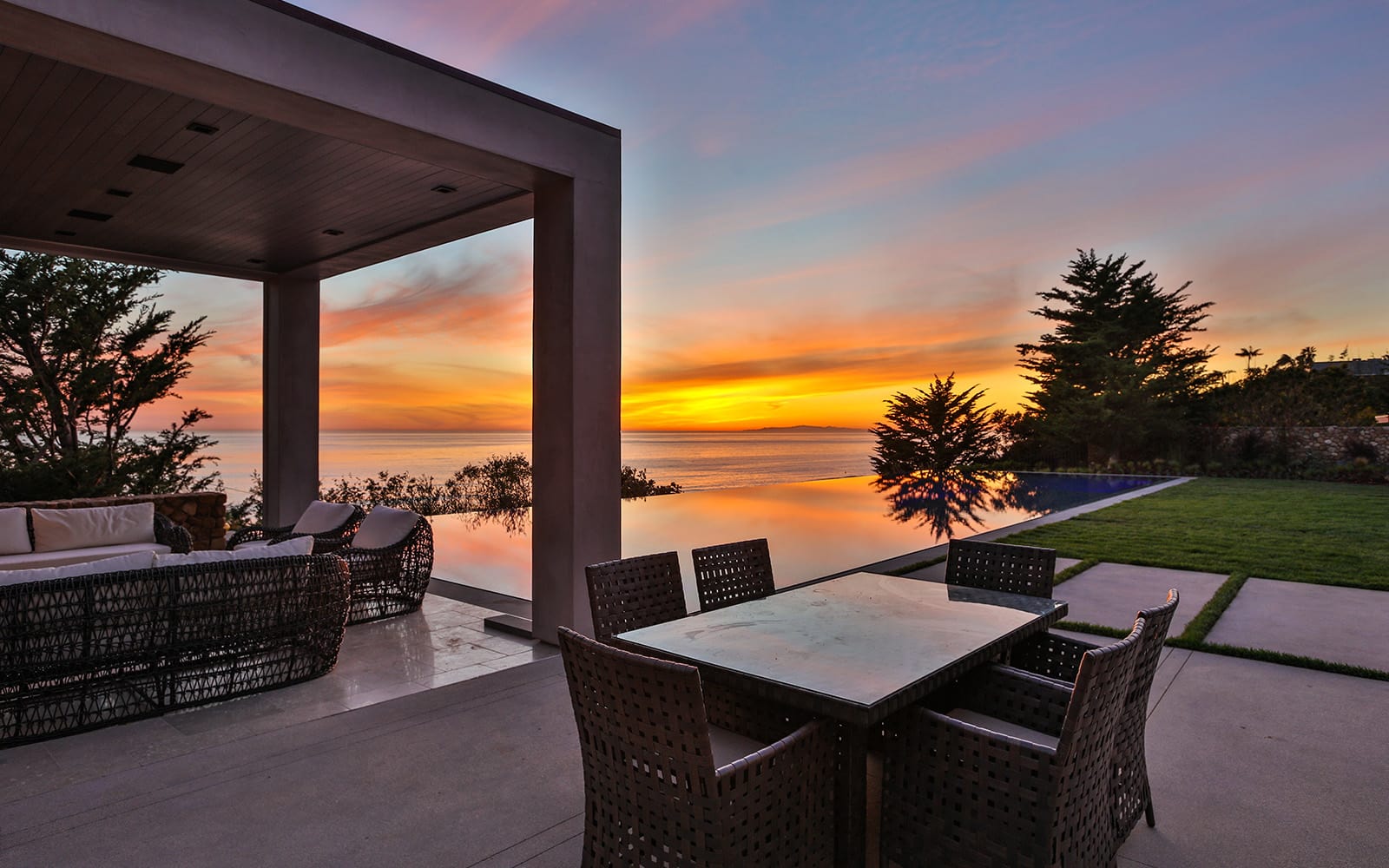 Olivia Culpo, former Miss Universe, has had quite the year. As a Hollywood leading lady and Sports Illustrated Swimsuit Issue rookie, she also managed to score her first TV series and collaborate on a fashion line. Later this year, she will be launching her first beauty product. With influencers By way of social media—Instagram in particular—the three million follower-strong "influencer" puts herself out there in a carefully curated way, always beautiful, always impeccably turned out.
This Berry Berkus, A.I.A. final masterpiece served as the perfect backdrop for her photoshoot.