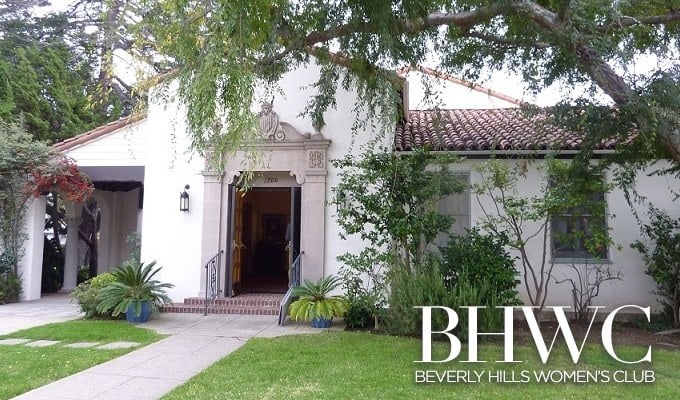 The Beverly Hills Women's Club (BHWC) President, Mumsey Nemiroff, passed the torch to Hilton & Hyland's Elena Danielson this past Sunday.
Roughly 150 people gathered at the BHWC's historic clubhouse on Chevy Chase Drive to celebrate the outgoing president and welcome Danielson.
Founded in 1916, the club is Beverly Hills' first social, cultural and philanthropic community organization. 100 years later, their 320 members are still devoted to serving the community and preserving the historic clubhouse.
In fact, Elena Danielson is no stranger to humanitarian work. Prior to joining Hilton & Hyland, not only did she spend a number of years working in cancer research but she founded and served on the Board of Directors of the M.A.K.E. Foundation to raise funds and provide support for children and families in need.
"We all share this world, joyful moments, and challenging ones. Many of us are privileged to work for great companies and join clubs that have rich history and great traditions. One of the most honorable traditions is to give back – be it making a trip to The Ronald McDonald House to feed the families staying at the hospital, hosting a beautiful fundraising event to help the restoration of the Beverly Hills Fountain gifted by the Beverly Hills Women's Club to the city, or helping others find their dream homes or sell their estates, as we do at Hilton & Hyland."
Danielson stated. She continued, "I greatly appreciate the opportunities given to me in my life and plan to make my humble contribution to our great community through both the BHWC and Hilton & Hyland Helping Hands."
For more on The Beverly Hills Women's Club, please click here.