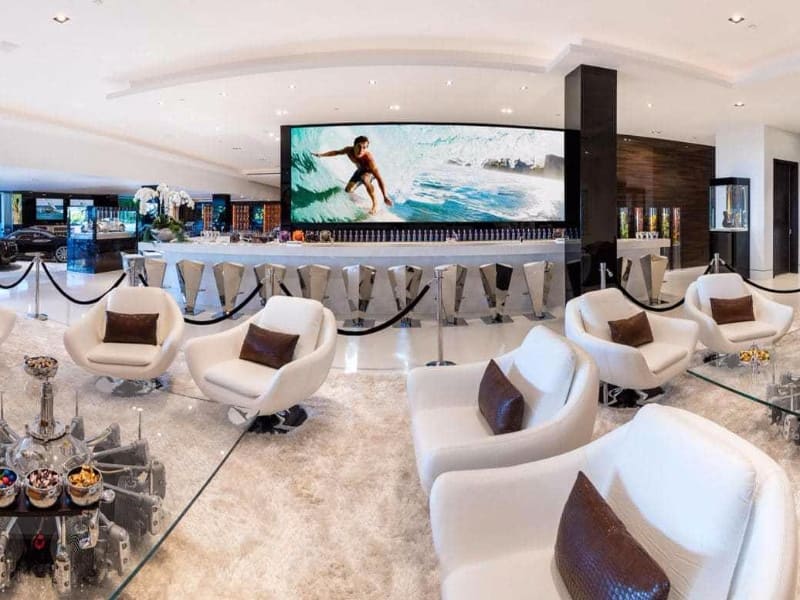 The third largest metropolis in the nation and entertainment capital of the world, Los Angeles is home to Hollywood, the film and television industry, and a plethora of business and cultural institutions. More than 500 square miles in area alone, this immense recreational hub is known for its exceptional year-round climate and picturesque panoramic views ranging from mountains to city lights all the way to the ocean.
As a crossroads of many cultures, Los Angeles is one of the most diverse cities in the United States. Known all over the world for its luxurious enclaves – Beverly Hills, Bel-Air, Holmby Hills, Hollywood Hills and Malibu – Los Angeles real estate undoubtedly holds the most sought after in the nation and Hilton & Hyland is proud to represent them. As the top real estate firm serving the city of Los Angeles, Hilton & Hyland is the most trusted way for both luxury homebuyers to enter this exclusive market as well as get the most out of it. Below, you will find a list of Hilton & Hyland's Top Listings in Los Angeles.
Billionaire: $250,000,000 – Listed by Branden & Rayni Williams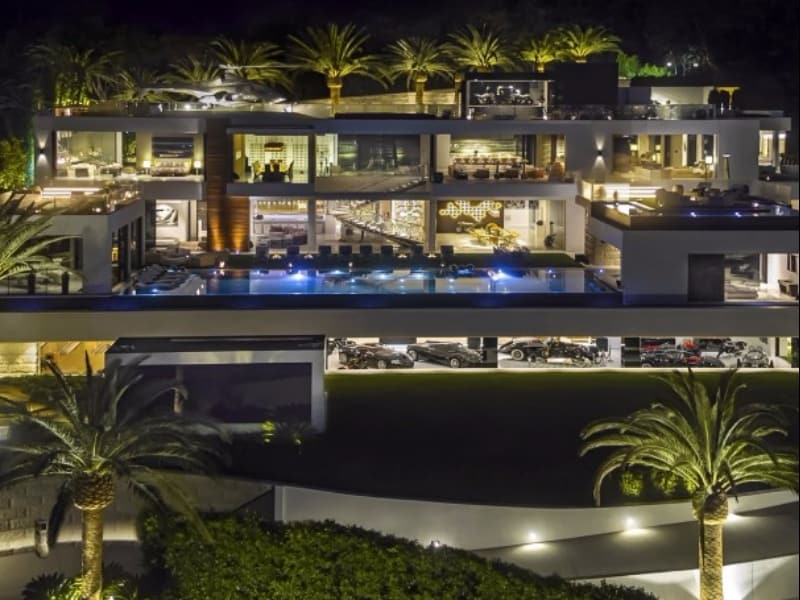 Located in the confines of ultra-exclusive Bel Air Enclave, this Bruce Makowsky masterpiece is the pinnacle of splendor & luxury. This 38,000-square-foot home features a 17,000-square-foot entertainment decks which includes a 40-seat 4K Dolby Atmos Theater, 4 lane bowling alley and lounge, $30 million auto gallery, over 100 curated art installations, outdoor pop-up theater, two fully-stocked champagne/wine cellars and a massive candy wall.
The Manor: $200,000,000 – Listed by Rick Hilton & David Kramer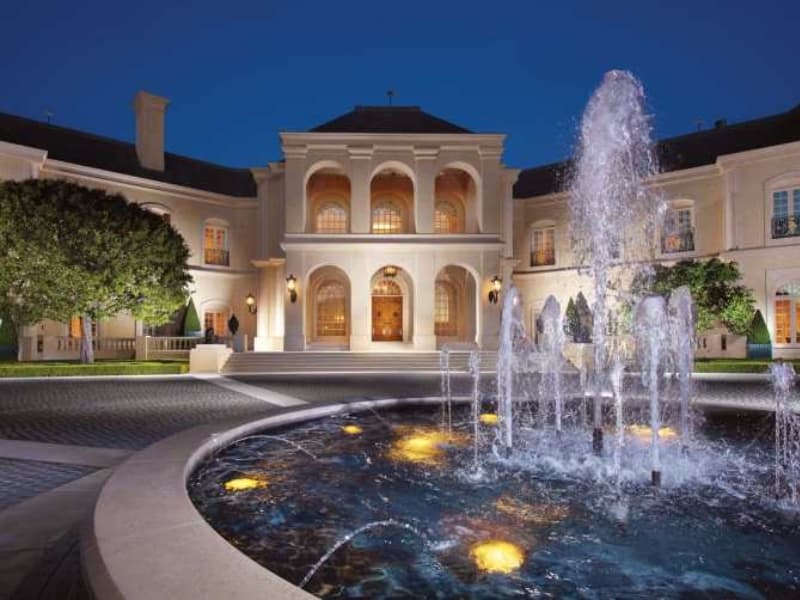 Perched atop approximately five acres of exquisitely landscaped land in prestigious Holmby Hills, The Manor is in a category of luxury all on its own. It is the largest and grandest private residence in Los Angeles. The home was originally built by entertainment royalty Candy and Aaron Spelling. Designed by architects James Langenheim & Associates and built in 1988, the French chateau-style residence is one of the most luxurious homes in the world. The main residence's most recent renovations took place in 2011, and the current owner spared no expense to update the estate to a contemporary style.
Maison du Soleil: $88,000,000 – Listed by Branden & Rayni Williams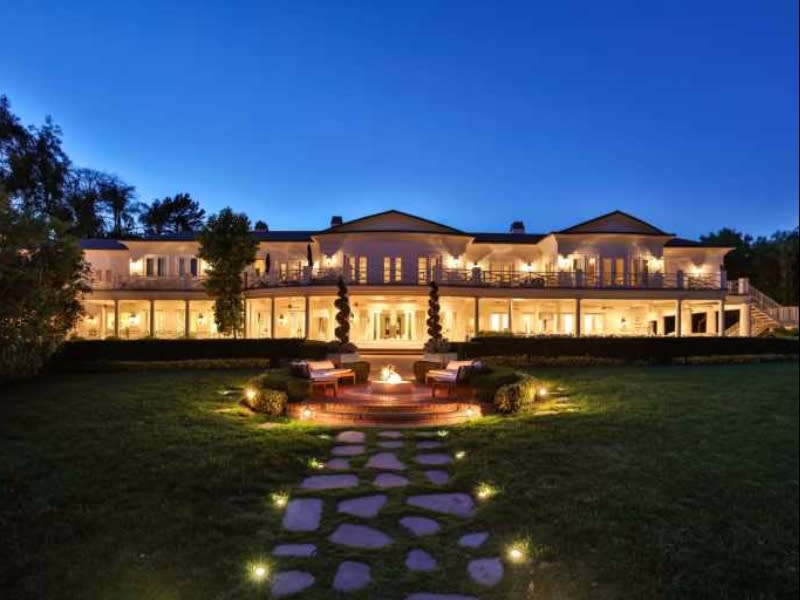 One of the most magnificent LA estates elegantly situated on almost three picturesque acres in Holmby Hills, Maison du Soleil is the crown jewel of LA's "Platinum Triangle." Designed in the 1930s by classic Californian architect Paul Williams, the iconic 30,000-square-foot compound is comprised of 17 beds, 22 baths and amenities suited to the most discerning taste – from a luxurious and sophisticated bath house to a 6,000-square foot movie theater.
22506 Pacific Coast Highway: $52,000,000 – Listed by Judy Feder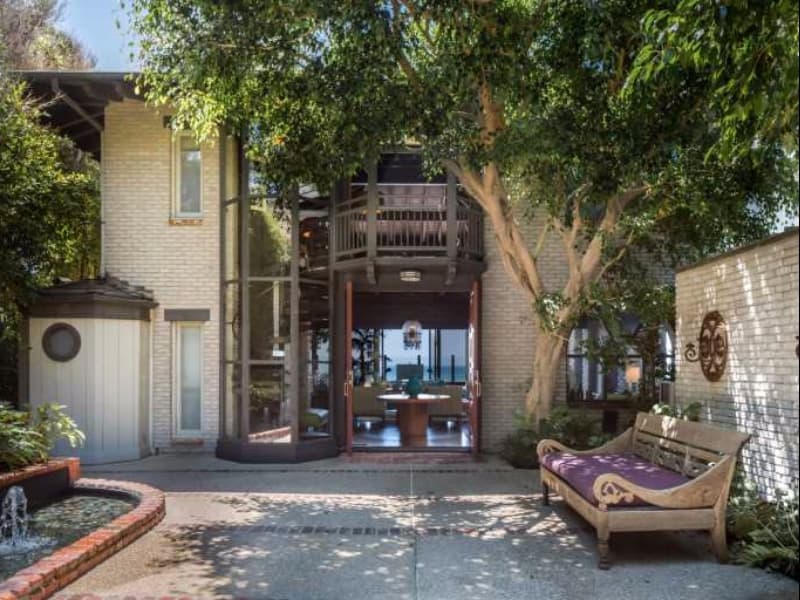 This unique one-of-a-kind carbon beach property spans nearly 3/4 of an acre with approximately 137′ beach frontage, one of the deepest properties on carbon. It is the only tennis court property on the beachfront.
1677 North Doheny Drive: $44,000,000 – Listed by Branden & Rayni Williams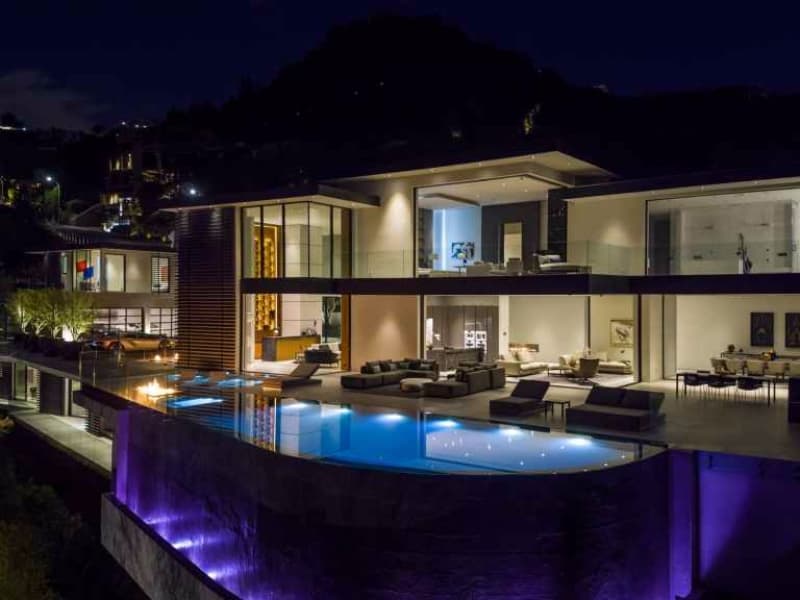 Perched on a promontory above Hollywood's famed Bird Streets in the prestigious Sunset Strip enclave known as the Doheny Estates, sits this exquisitely designed architectural, custom home. A model of sophistication, it showcases unprecedented European craftsmanship and bespoke details which elevate the property to a true work of art. The residence sits on just under an acre of land and claims one of the most spectacular home-sites in the city.
1911 Westridge Road: $39,950,000 – Listed by Drew Fenton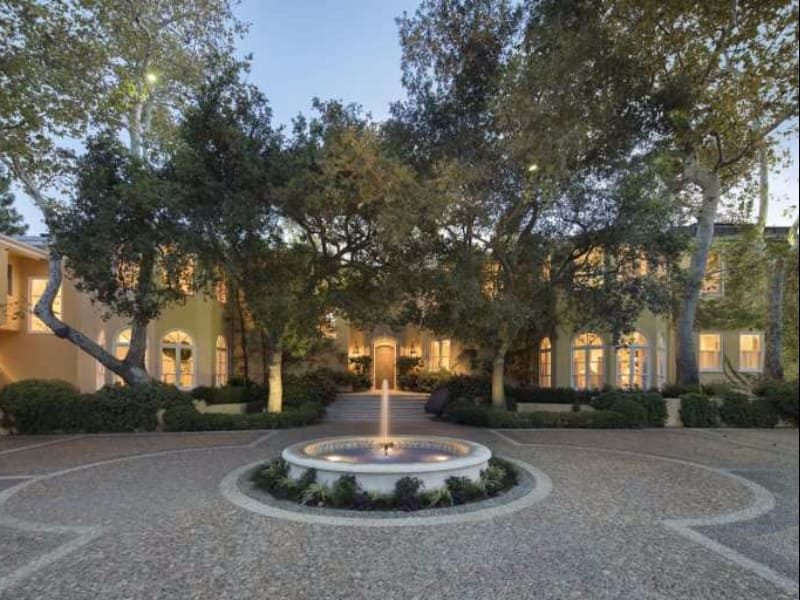 This world-class compound is perched on an approximately 8.29 acre promontory with breathtaking park-like grounds overlooking the magnificent city, ocean and mountains. Located in prime Brentwood just minutes North of Sunset Blvd, The Norman & Lyn Lear Estate offers complete privacy and security. This property is truly captivating, unparalleled by its beauty, quality and elegance. This isn't simply a home – it's a lifestyle.
2911 Antelo View Drive: $39,900,000 – Listed by Linda May, Branden Williams & Rayni Williams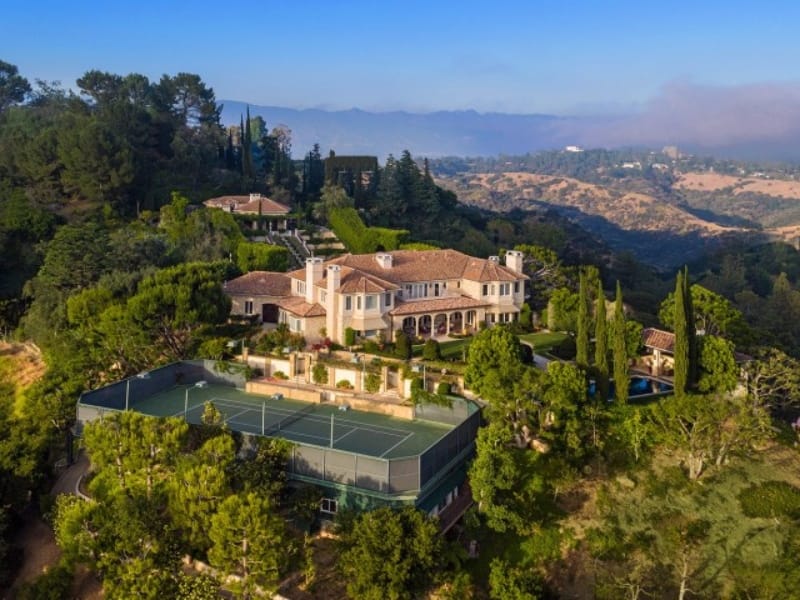 Behind private gates at the end of a cul-de-sac, rests a tranquil six-bed, eight-bath European Estate situated on two combined lots of lush park-like grounds, gardens, fountains and pathways with views. This classic one-of-a-kind home, on an expansive garden sanctuary, was truly built to be a timeless estate.
320 Delfern Drive: $37,000,000 – Listed by Jeff Hyland & Drew Fenton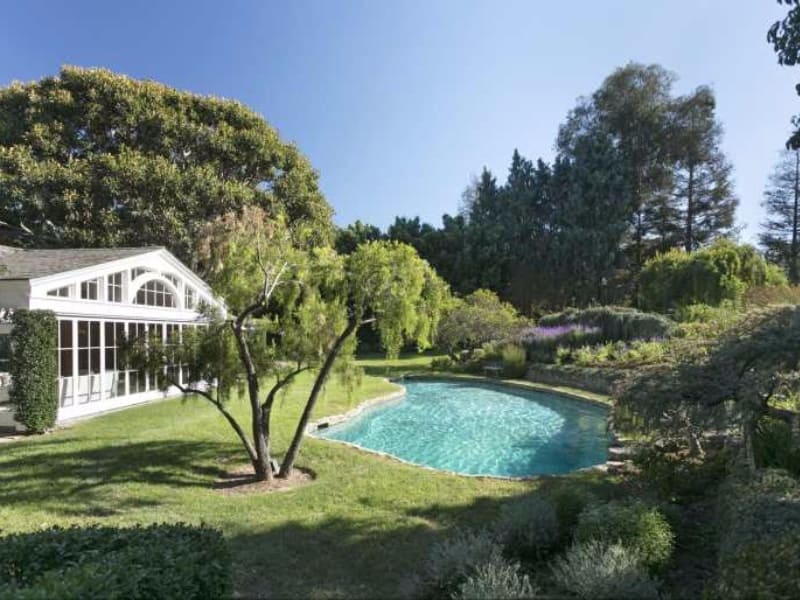 One of the great estate sites in Holmby Hills, this 2.2 acre property encompasses a two bedroom, three-bath guest house with a separate two story pool house that opens to the spectacular gardens and pool. A large bay window offers a park-like setting of the tennis court and grounds below.
613 North Canon Drive: $34,900,000 – Listed by Jeff Hyland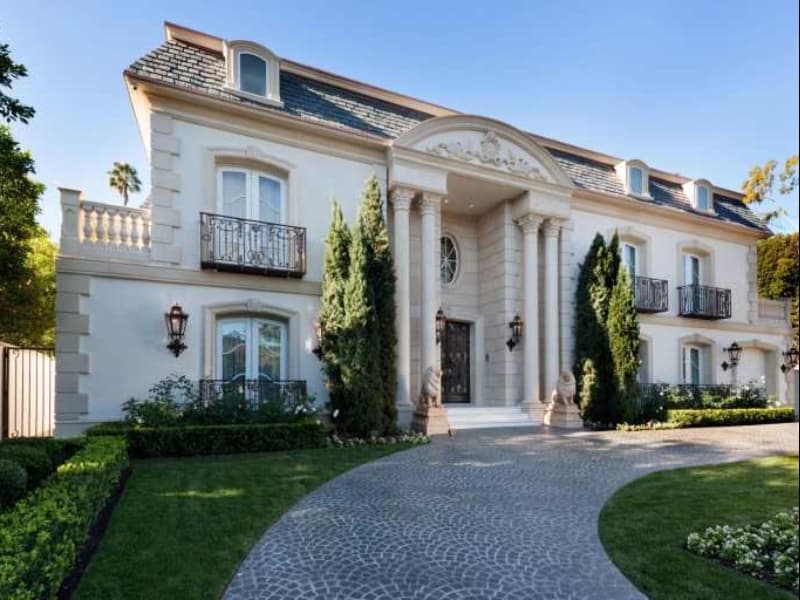 Maison 613 sets a new standard of elegance, beauty and sophistication in the residential landscape of Beverly Hills. Sited on one of the deepest lots with over 350 feet deep and 60 feet wide in the "Golden Flats," it offers over 21,000 square feet of lavish detail and amenities including 7 bedroom suites, master suite with outdoor Jacuzzi, dual baths and closets.
2 Oakmont Drive: $32,500,000 – Listed by Drew Fenton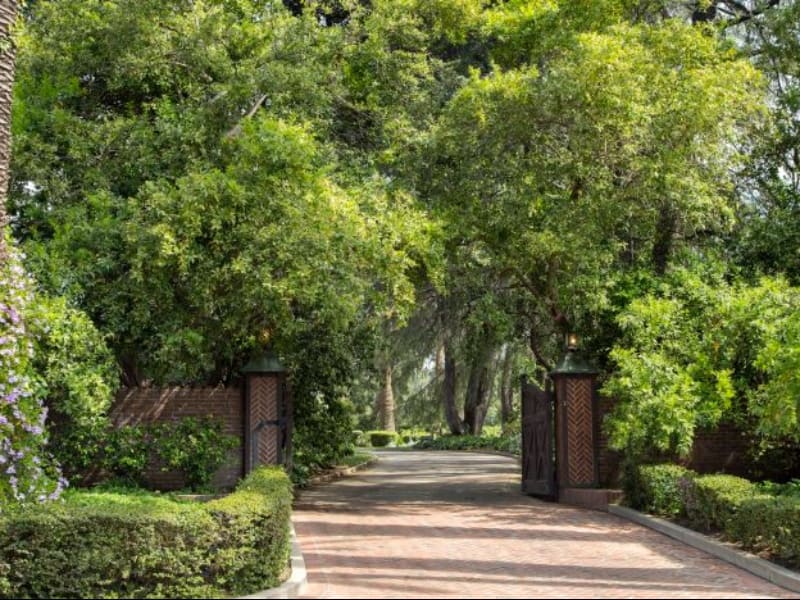 First time available in generations, this property is the crown jewel of Brentwood Park. Nearly three acres of lush grounds on the most prime street in all of Brentwood, 2 Oakmont is one of the last great compounds on the Westside of Los Angeles. Glorious trees abound and highlight a trophy estate that includes a full tennis court, swimming pool and koi pond. The "Great Lawn" is sight to behold with a spectacular specimen Moreton Bay Fig. Owning this property is truly a rare opportunity in a prized location.