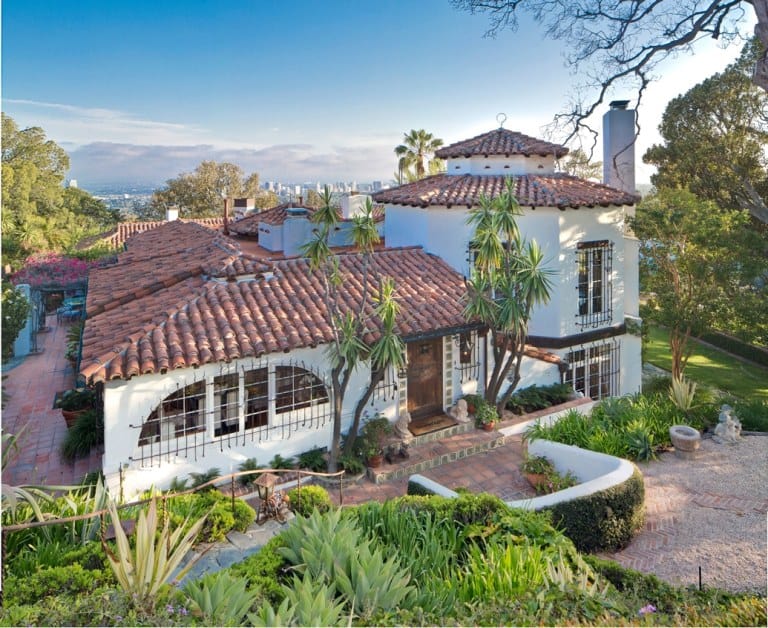 Since the early 20th century, Los Angeles has been a city dominated by stars. Whether the discipline be movies, sports or television, big names and notable residents have consistently populated the Los Angeles area. In 1500 Seabright Place, David Kramer is listing a home with a history of incomparable grandeur. After acquiring the land in 1926, famed Hollywood director King Vidor, a giant of early cinema (The Wizard of Oz, The Big Parade, The Champ), commissioned architect Jon Byer to begin designing a "newlywed nest" for Vidor and his wife, Eleanor Boardman.

Two years later, the home was purchased by John Barrymore, one of the greatest actors of the time (and grandfather of Drew Barrymore). From that point onward, the home has come to be known as The Barrymore Estate, where John and his wife, Delores, would throw infamous parties with star-studded attendees (including W.C. Fields, Errol Flynn, and Clark Gable).
The home has changed hands only three times since 1945, and still exudes the aura of greatness that King Vidor instilled into it all those years ago. The estate epitomizes the nostalgic charm of old Hollywood glamour, but a distinctly modern feel has been carefully cultivated by the current owner, making the home a perfect blend of past and present.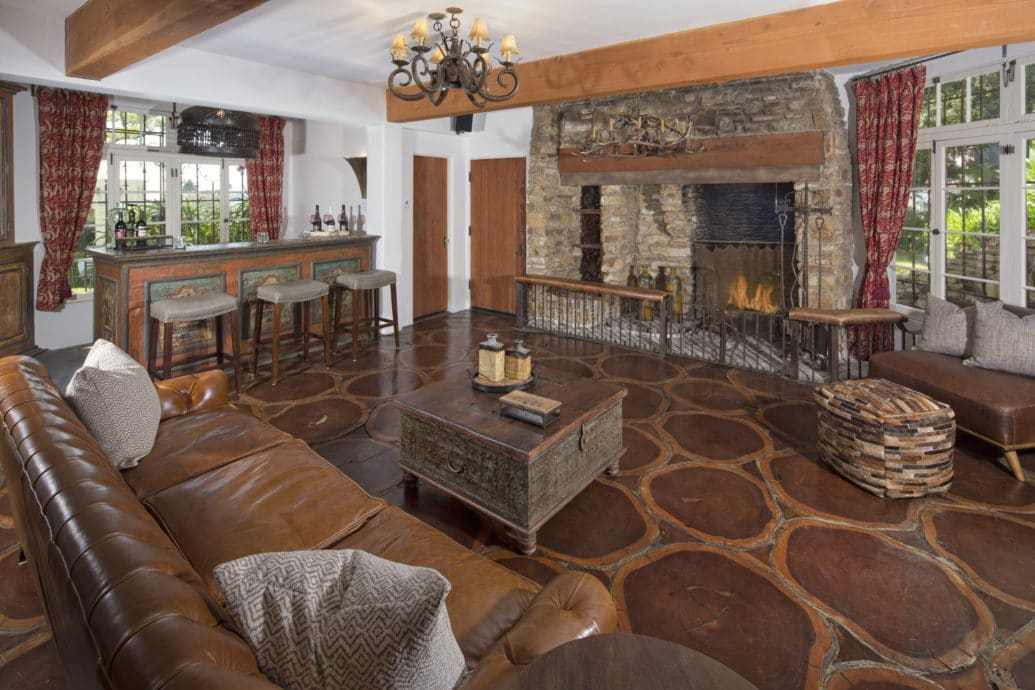 From the cross-cut redwood floor (no longer allowed as redwood has been designated a protected lumber), to the library with an open-beamed ceiling, to the resplendent carved stone fireplace said to have come from a 700 year old Scottish castle, The Barrymore Estate truly represents sumptuous luxury that cannot be duplicated in today's homes. And while the glamour and luxury runs throughout, the history is what propels this home into an echelon all by itself.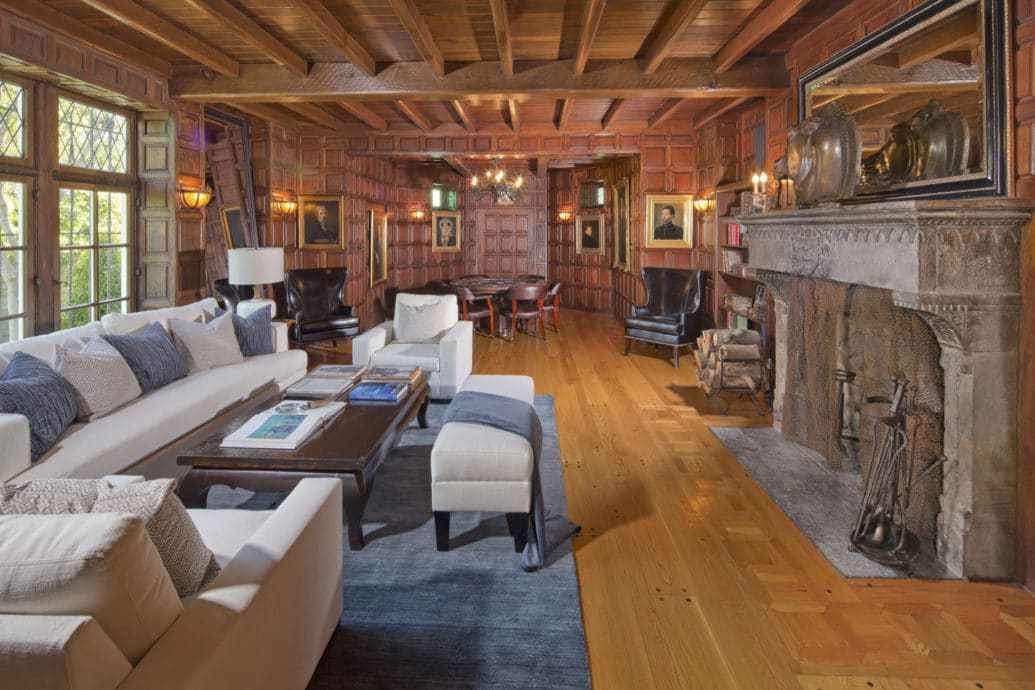 The main home has three bedrooms, with a recently connected aviary that is two stories and over 3,000 square feet. The aviary currently exists as a two level living space with all living necessities, including a kitchen and bedroom on each floor. However, it would also make the perfect home recording, artist's or editing studio.
There are two additional guesthouses on the property, each of which possesses everything necessary to be completely independent guests. The outdoor grounds compliment the gracious style of the interior with winding paths, gates, fountains, a pool with waterfalls, and beautiful, established gardens with lush foliage.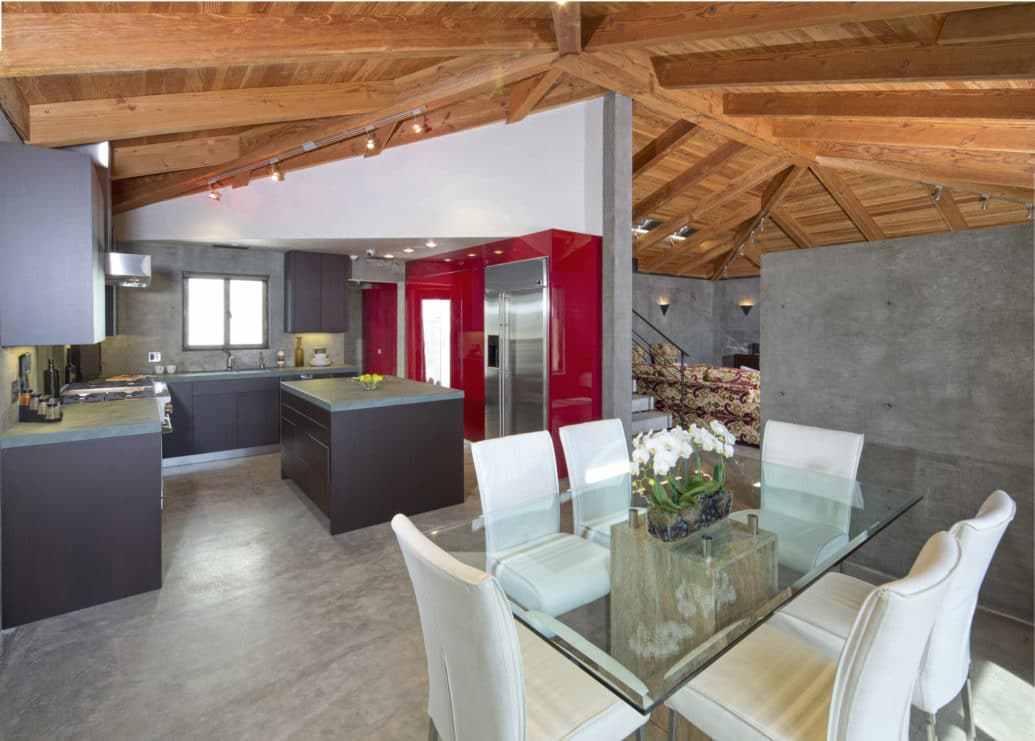 Perfect for the discriminating buyer who has everything, but is seeking a unique investment in a history and provenance that cannot be replicated anywhere, for any price. This estate has more to offer than words can describe. Shown to prequalified buyers only.
For full property details, click here, and to learn more about David Kramer, click here.