133 Wadsworth Ave – Santa Monica
The owner, creator of the 'Thomas & Friends' television series, fell for this California home after seeing it on a walk; she has restored and remodeled the property, adding features like a spa and a new kitchen.—Sarah Tilton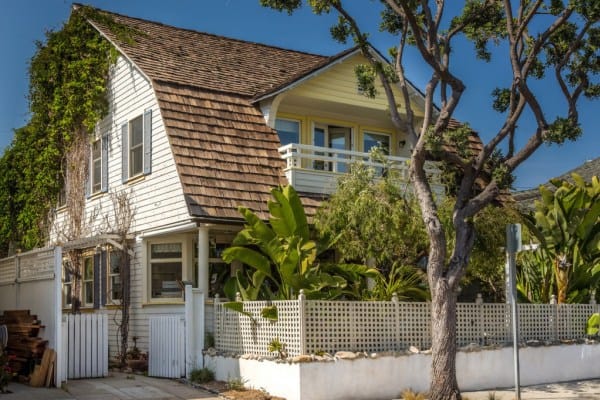 Producer and writer Britt Allcroft, the creator and director of the television series 'Thomas & Friends,' bought this house in Santa Monica, Calif., in 1997 after admiring it on a walk while staying at a nearby hotel. 'I walked down the street and there was this house with a handwritten sign outside with a phone number,' says Ms. Allcroft. 'I just instinctively rushed back to the hotel, got a pen and paper, came back and wrote the number down.' Ms. Allcroft paid $825,000 for the house and owns it through a trust, according to public records; she says she spent approximately $1.5 million restoring and remodeling it.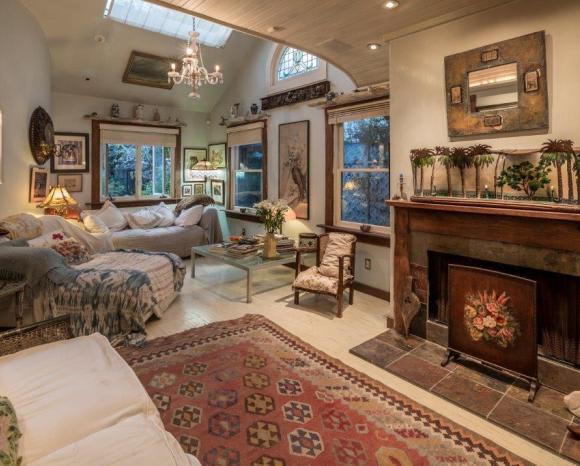 The house was built around 1902 and over the years had been used as a home and boardinghouse, says Ms. Allcroft. She added the fireplace in the living room, shown here. 'The paint was peeling everywhere. The tiles on the roof were broken. There wasn't really any garden as such, except for a couple of birds of paradise,' she says. Still, Ms. Allcroft says the moment she walked into the house she loved it: "I rang my kids and said, 'I didn't expect this but I think I've seen our new home.'"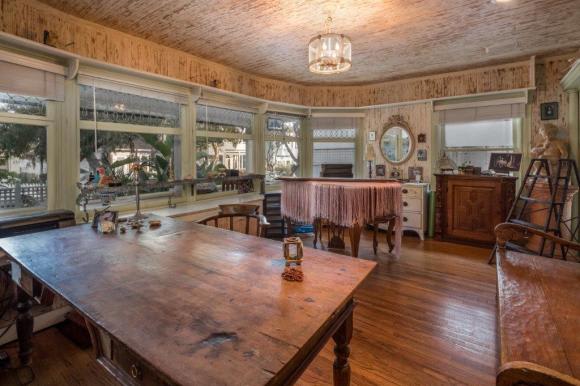 The sunroom, shown here, includes a piano and a desk where Ms. Allcroft works. She is now working on new productions of Mumfie, a children's television series and movie that Ms. Allcroft created. 'It's such a tricky world for kids and there's so much uncertainty. More and more kids want stories that are fun and give them a sense of security and give them great memories,' she says.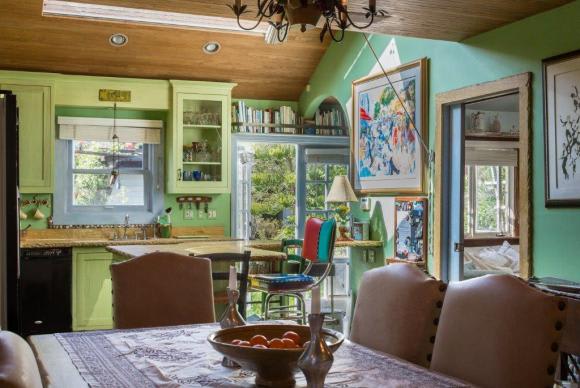 The original tongue-and-groove paneling had been covered with drywall, which Ms. Allcroft had removed. She moved into the house in September 1998. 'It was hugely exciting because of all the discoveries we made, like the original paneling that had been there for a hundred years,' she says. Ms. Allcroft said there was no kitchen when she bought the house so she made one and put in an AGA stove.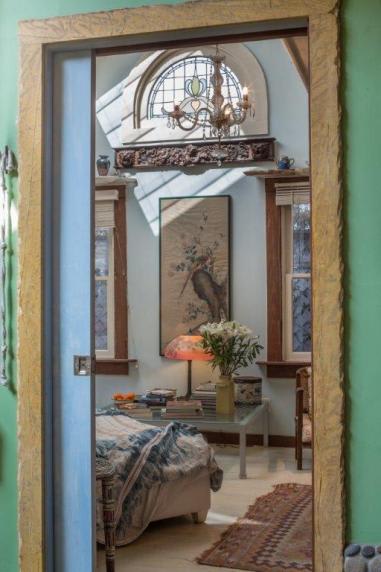 Some new walls were put in downstairs so a sitting room could be separate or open through a sliding door into the kitchen. 'I wanted it to be really cozy.' Shown here is the pocket door from the kitchen into the sitting room. The marble detail around the door matches the marble counters in the kitchen.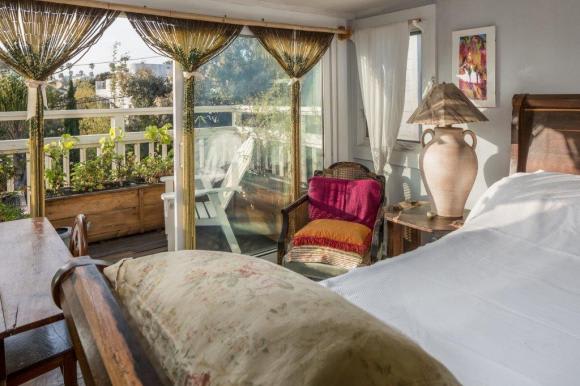 The roughly 2,600-square-foot house has four bedrooms and 3½ bathrooms. 'It was lovely to bring it [the house] back to life,' says Ms. Allcroft. The master bedroom, shown here, opens onto a deck and has views of the ocean and the mountains. There is also a 'casita-style' guesthouse in the garden.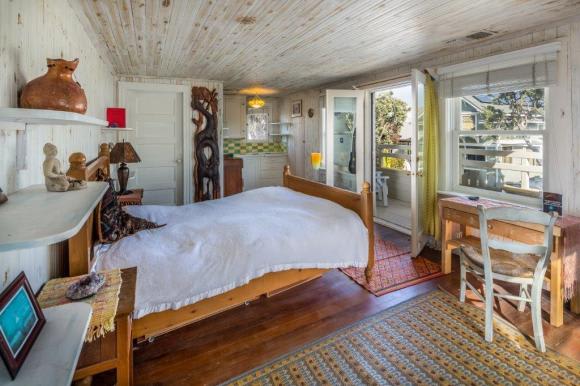 'A lot of the wood was covered up with paint,' says Ms. Allcroft. 'Instead of completely getting rid of all the old paint we sanded [the walls] down and there is some of the different paints through the ages.' Shown here is a bedroom with sanded walls. The house sits just steps from the beach. It's also walking distance to Main Street in Santa Monica, where Ms. Allcroft recommends visiting Shoop's European Deli.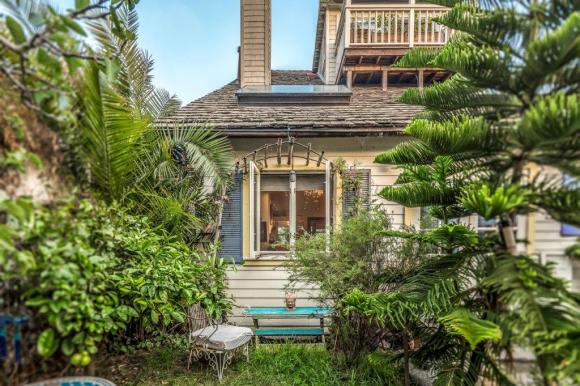 'It was much more than renovating a property, this is home. This is a real home and making it that was just great fun,' says Ms. Allcroft. 'In my working life I'm a creator. Shown here is the garden where Ms. Allcroft added drought-tolerant plants, a stream and a fish pond (there are no fish in it right now, you'll have to bring your own). Ms. Allcroft says she is selling the house because it's a different time in her family's life. She has a son, a daughter and four grandchildren.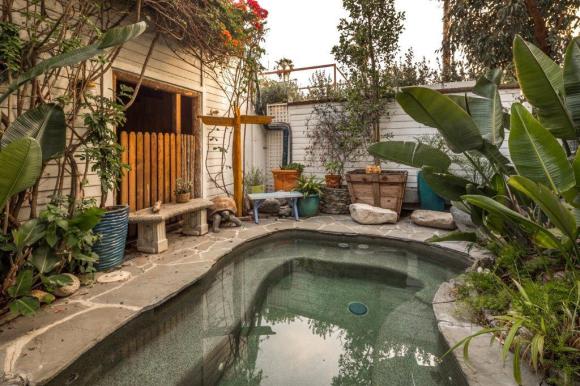 Ms. Allcroft added a spa, shown here, in the garden, which she says has humming birds and morning doves. 'There's tons of happy memories here,' says Ms. Allcroft, who shares the house with a beagle, two cats and two guinea pigs. 'What we wanted to do was celebrate the history of the house,' she says.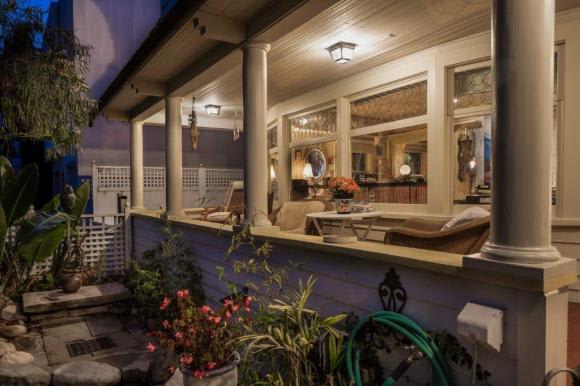 Ms. Allcroft repaired the foundation and the roof, put in air-conditioning and opened up the porch, which had been glassed in. The house was listed in April with an asking price of $4.499 million. Bjorn Farrugia and Alphonso Lascano of Hilton & Hyland share the listing.
CLICK HERE FOR MORE DETAILS ABOUT THIS PROPERTY
Article originally appeared on The Wall Street Journal