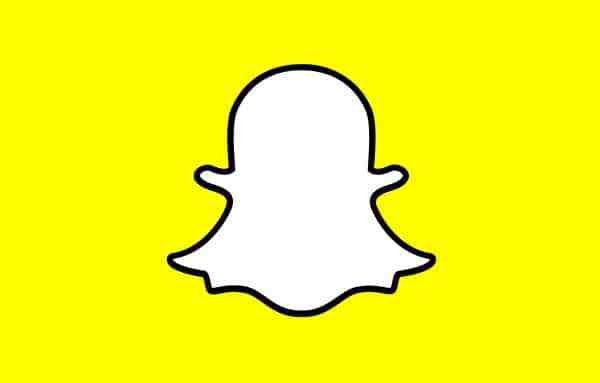 Home to over 500 tech startups in beachside and nearby communities of Venice, Culver City, and Playa Vista, the Westside of Los Angeles has earned the attractive new title of Silicon Beach. Having already influenced the entire marketplace of the region, Silicon Beach is bracing itself for a tech boom that has and will continue to completely transform the Westside.
Snap Inc., the parent company of popular disappearing photo message app, Snapchat, went public on Thursday, March 2nd. With Snap Inc. shares soaring in its debut after the largest initial public offering since 2014, the company was valued at approximately $33 billion, the same market value as Target and Marriott, placing it alongside tech giants like Facebook, YouTube, IMAX, Netflix, and Sony PlayStation.
The tech boom in and around Silicon Beach birthed an explosion in the residential market, leaving a myriad of new millionaires patiently waiting to snap up real estate in Los Angeles, and developers, architects, and designers rushing in to decipher and satisfy their needs.
While the city has seen price increases on a smaller scale, massive sales in Beverly Hills and Hilton & Hyland's record-breaking listing in Bel-Air have also been noted, though it is still unclear whether it is directly linked to the concentration of tech companies spreading like wildfire.
When Silicon Valley emerged as the capital of technology, people from all over the world flocked to the Bay Area with hopes of breaking into the tech world, causing residential real estate prices in and around San Francisco to explode. Silicon Beach is now experiencing the same repercussions, resulting in steep increases in numerous communities and new developments meant to support the arrival of wealthy workers, especially with Snap Inc. making its grand entrance.
If you travel a little outside of Culver City, Manhattan Beach, and Mar Vista, where single-family homes are the norm, you will find the hub of Silicon Beach known as Playa Vista.
From titans like Google, Yahoo and YouTube Space LA to creative powerhouses like 72andSunny and USC's Institute of Creative Technologies, the burgeoning Playa Vista neighborhood has quickly become the Westside address of choice.
With the latest flood of tech and creative jobs pouring into Playa Vista, a strong demand for additional housing units has emerged in the tech district. In response, Hilton & Hyland's Justin Huchel and Kris Zacuto recently revealed their newest collection of luxury residences, Jewel.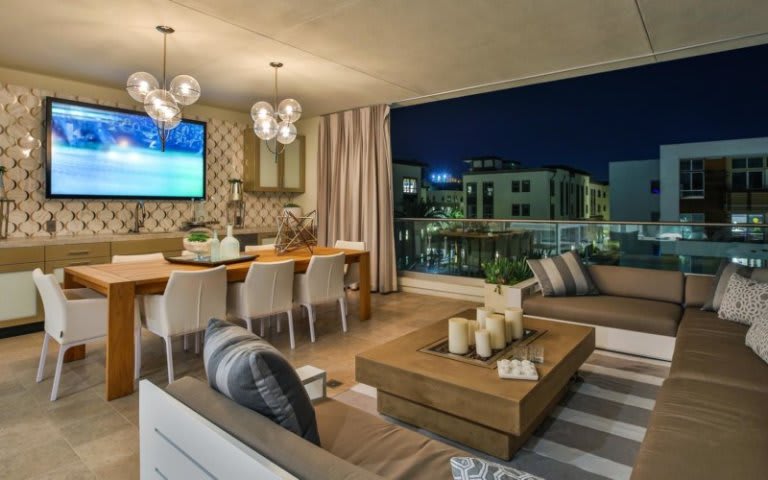 Comprised of three-story detached residences, ranging between 4,200 and 4,500 square feet, these homes are indubitably the most exclusive and most expensive Playa Vista has to offer. Starting in the high $3Ms, the open-concept contemporary design of each home boasts spacious living areas, private elevators, indoor and outdoor entertaining areas and the utmost detailed finishes. Instead of bringing sand to Silicon Beach, Jewel is offering the finest luxury.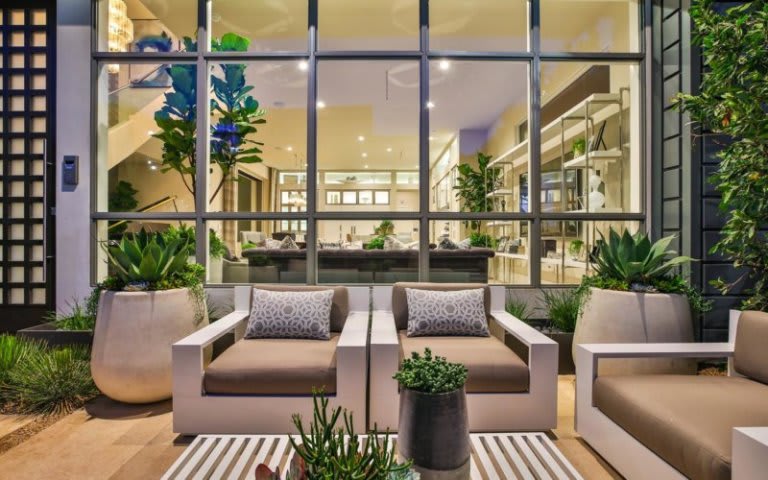 Just next-door is The Cleo, also listed by Justin Huchel and Kris Zacuto. Here you'll find a pioneering blend of modern creativity and timeless elegance. Envision outstanding glass and contemporary architecture framing open and airy living spaces that are as flexible as you are. These sleek coastal flats are just as welcoming as they are impressive with chic and spacious rooms so you can live as connected or as intimately as you desire.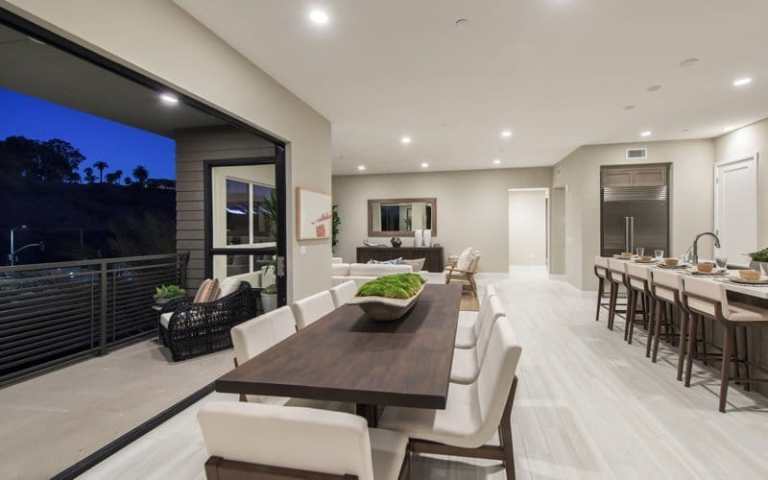 "At this price point, prospective buyers could buy anywhere that they wanted to in the city, but they're looking hard at purchasing in Playa Vista," said Hilton & Hyland's Kris Zacuto. "The strong demand is a good indication of where this area is headed."
For the original article, click here.