The process of selling luxury real estate is unequivocally in a class of its own. Hilton & Hyland is home to a team of luxury real estate experts who are happy to share some insight into how they manage to sell some of the most luxurious homes in the world.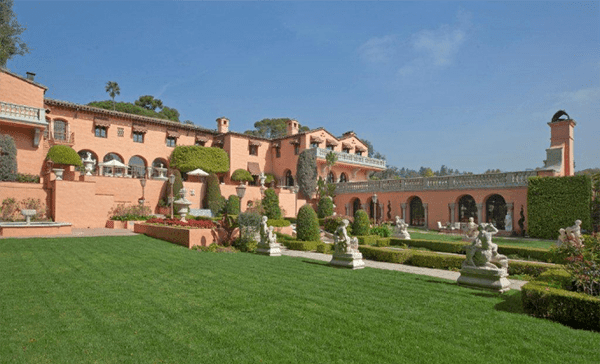 5 Tips for Selling Luxury Real Estate
TIP 1: Make the Right First Impression
From enhancing your property's curb appeal with enhanced landscaping to rearranging all of the existing furniture, there are numerous ways to capture the interest of a buyer from the moment they arrive for the first time. "Having staged and shown countless homes, I know exactly what turn-ons and turn-offs there are for buyers," said longtime Hilton & Hyland agent Gary Gold. "Staging a home correctly can make or break the success of a sale."
TIP 2: Encourage Marketing Through Multiple Channels
According to agent Drew Fenton, "Effective advertising is key to any business, and selling a home is, indeed, a business transaction." By utilizing print, online, and other available channels, a luxury home for sale can gain the level of exposure necessary to target and bring in buyers. He also added, "Luxury agents at united arab emirates casino Hilton & Hyland have a large network of contacts to help gain traction and get the ear of high-end buyers and their agents."
TIP 3: Be Patient with the Process
No matter what the market conditions are, some sellers always feel the need to rush. Marisa Zanuck offered some advice, saying, "Feeling pressured to sell quickly can be detrimental in several ways. But ultimately it will make the selling process longer, as being hasty can make you ignore important market trends, cause tension with agents, and even put off some buyers. It is crucial to follow the lead of your agent, who has the experience to create and execute a successful selling strategy."
TIP 4: Work With, Not Against, Your Agent
"An agent's primary objective is to satisfy his or her client, " said Aaron Kirman. "But sometimes that means that sellers have to hear some hard truths about the property, the staging, and even the listing price. What is important here is to remember that professionals are here to be honest and set realistic goals." Also, "The better an agent and client can communicate, the more the client will feel empowered and understand what needs to be done in order to fulfill their expectations."
TIP 5: Consider Throwing in Extra Incentives
Do you have something that will sweeten the deal? Your imported furniture or hand-picked art pieces can become the leverage you need in order to motivate a buyer. "I remember a time when a buyer was hemming and hawing until my client had the notion of throwing in all of their furniture. That was all it took to bridge that gap between what the buyer was willing to pay and the asking price, " states Josh Altman.
Get Your Luxury Home Sold
Do you have more questions about selling your luxury home?
The renowned firm of Hilton & Hyland prides itself in delivering the quality of service you need in order to sell your luxury property. Contact us today for more tips or to connect with an agent to help in selling your luxury property.