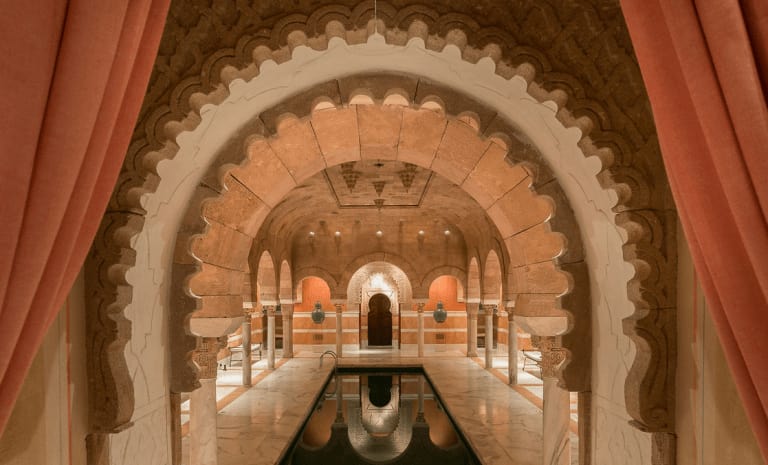 A world-class sporting estate provides unrivaled opportunities for premier recreational activities, all within the privacy, comfort, and convenience of home. Traditionally, there were just a few, albeit exclusive, property choices for those seeking the sporting lifestyle: luxury residences in exclusive resorts and country clubs, or private country estates, waterfront homes, and mountain retreats designed for outdoor pursuits.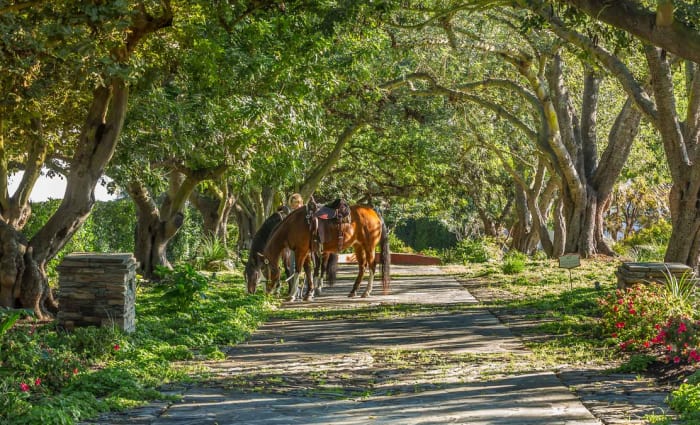 In today's high-end market, a new category of sporting property provides many of the traditional recreation options, plus many more. Custom-designed for the consummate sports enthusiast, these ultra-luxury retreats are more akin to five-star resorts than privately owned homes. They are accoutered with every kind of leisure facility, from indoor basketball courts, bowling alleys, and billiards rooms to pitch-and-putt golf courses, archery ranges, and even rock-climbing walls, offering an unparalleled lifestyle of fun and adventure.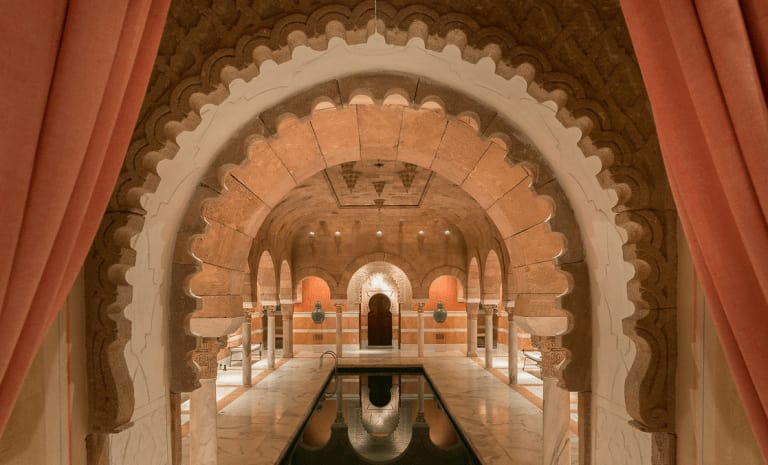 One of these listings is Marcie Hartley's Hacienda de la Paz. As the South Bay's preeminent estate and one of America's most distinctive properties, you might expect 50,000 square feet of living space, jetliner views and the ultimate in luxury and security. But for the Hacienda, traditional descriptors such as room counts are utterly eclipsed by the intriguing stories and secrets that run so much deeper. The indoor pool is a perfect example. Lined by arches of hand carved sandstone blocks, each was made by a collective of some 300 nomadic Moroccan tribesmen in the traditions of their Moorish ancestors. Their incredible work was then carefully transported and reassembled in California, resulting in a pool setting so spectacular that it leaves visitors audibly gasping at its beauty; just a small part of one of the countless such stories that can be told about this stunning manor and the 17 years of its making.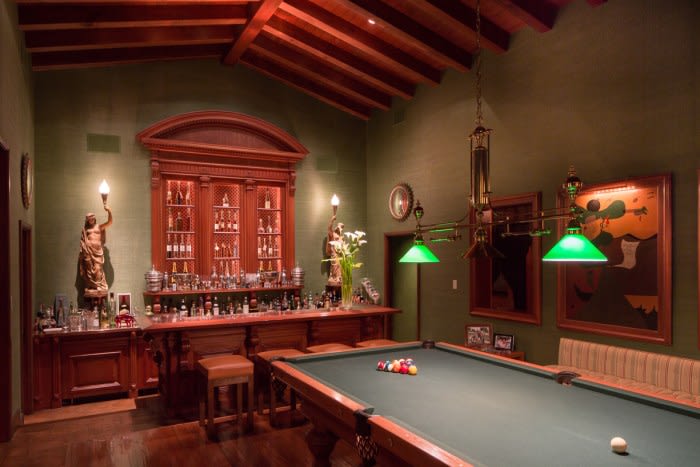 There's a reason why this relatively young estate already emanates such a profound sense of history. The Hacienda remains the only home in the Americas by celebrated architectural laureate Rafael Manzano Martos, the one-time Director-Curator of Europe's oldest active royal palace, the Alcazar of Seville. His insights, gained as a restorer of Spain's cathedrals and palaces, can be felt throughout the Hacienda, uniquely connecting it to the classical idiom and its Andalusian roots, culminating in a residence that is nothing short of palatial.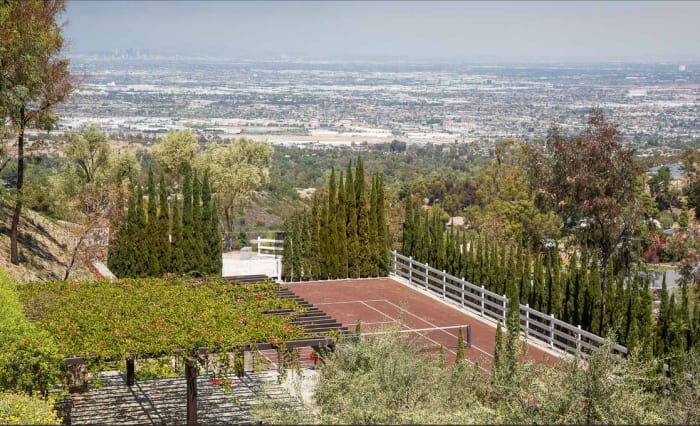 The estate's faithfulness to its Spanish forbears extends to such amenities as a private chapel, custom forged door and window hardware, thick adobe walls and tile roofing created by the same artisans responsible for the restoration of the historic California missions. Recovered heart pine that had been felled 300 years ago in southern Georgia was dredged out of two rivers and used for much of the hacienda's wood flooring. This rare wood is the exact variety used for the masts of the tall sailing ships built during the 17th, 18th and 19th centuries. It was also used to build the grand estates of George Washington's Mount Vernon and Thomas Jefferson's Monticello, but must now be reclaimed because native stands are extremely scarce.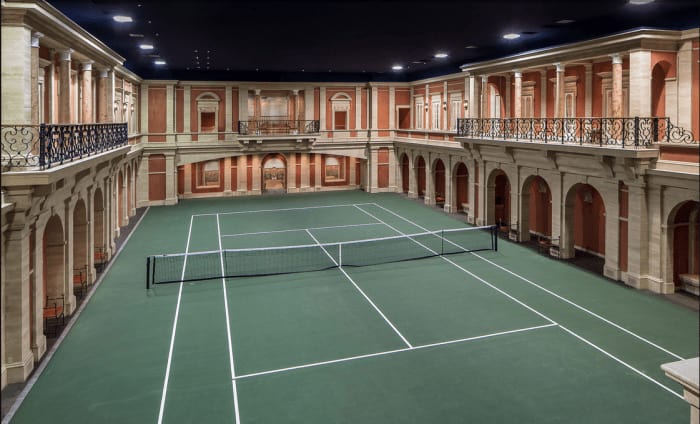 Outside, the 8-acre Hacienda grounds include a red-clay tennis court built to French Open specs, infinity pool, and orchards consisting of more than 26 varieties of fruit and nut trees, private bridle trails, small pet sanctuary, indoor court, and bocce court. Acres of land encompass the potential for equestrian land as well. The surrounding community – Rolling Hills, California – is the only gated city in the United States with a jubilee of equestrians living within.