To celebrate the highly anticipated premiere of Marvel Studio's "Avengers: Infinity War," starring Robert Downey, Jr., Chris Pratt, Chris Evans, Josh Brolin, Chris Hemsworth, Scarlett Johansson, Zoe Saldana, and more, Hilton & Hyland compiled a list of infinity pools that surpass superhero status. Not only are you beneath the stars with jetliner views of Los Angeles, but you will feel like you are swimming to the edge of the universe in these contemporary masterpieces. Check them out below.
Billionaire Represented by Branden Williams & Rayni Williams


This 38,000-square-foot hideaway features a 17,000-square-foot entertainment deck Tony Stark would most certainly approve of. Not only does it offer a helicopter and landing pad for the team to make an entrance, but Billionaire also boasts a 40-seat 4K Dolby Atmos Theater, 4 lane bowling alley and lounge, $30 million auto gallery, over 100 curated art installations, outdoor pop-up theater, two fully-stocked champagne/wine cellars and a massive candy wall.
Opus Represented by Drew Fenton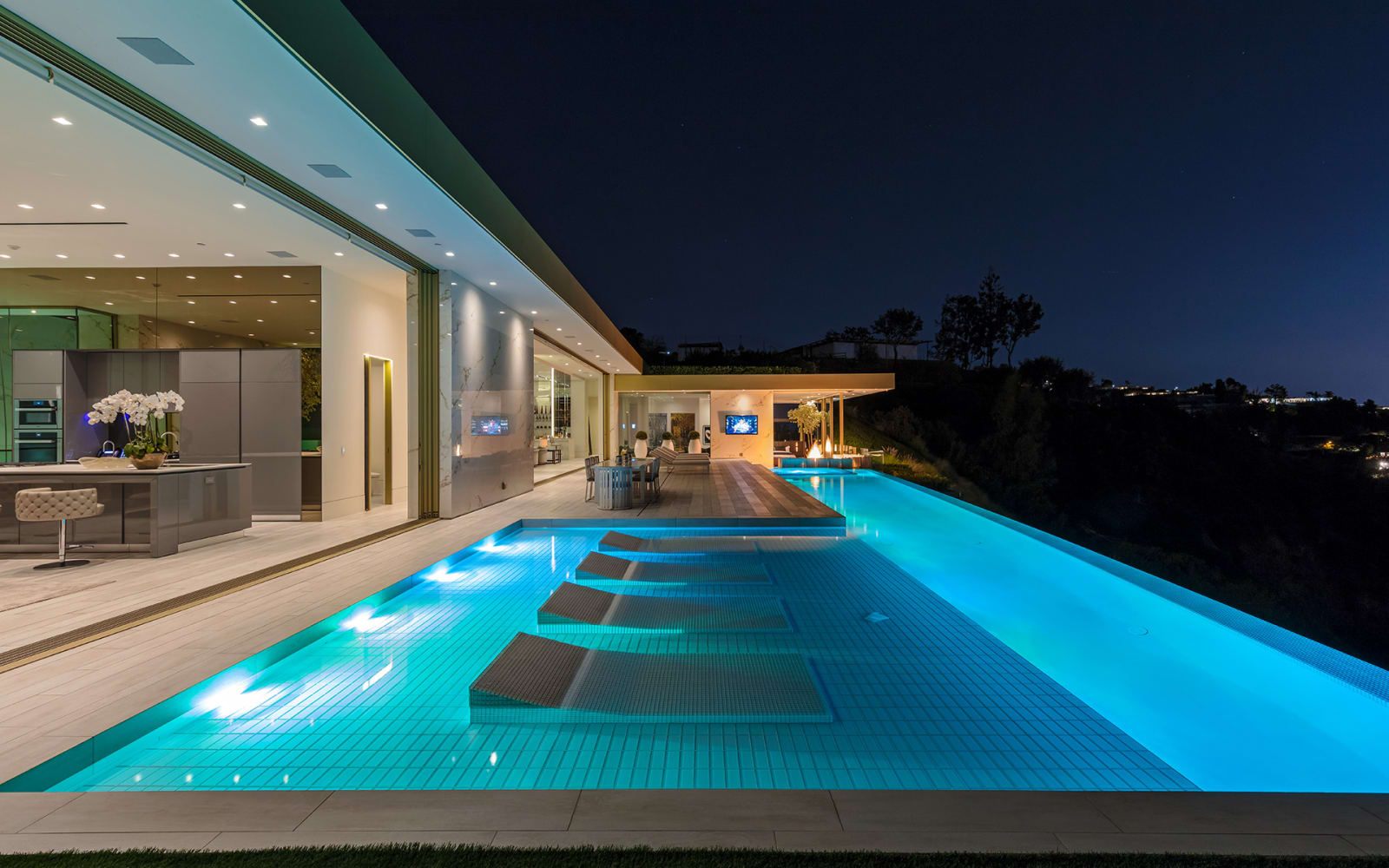 Achieve legend status on "Billionaire's Row." Over one acre with jaw-dropping jetliner views, the massive infinity edge pool with zero rooftops or trees immediately below is a superhero's dream. Not to mention, the smart home technology certainly surpasses their standards – from the automated walls of glass to complete home automation with Savant.
1536 Blue Jay Represented by Justin Huchel & Drew Fenton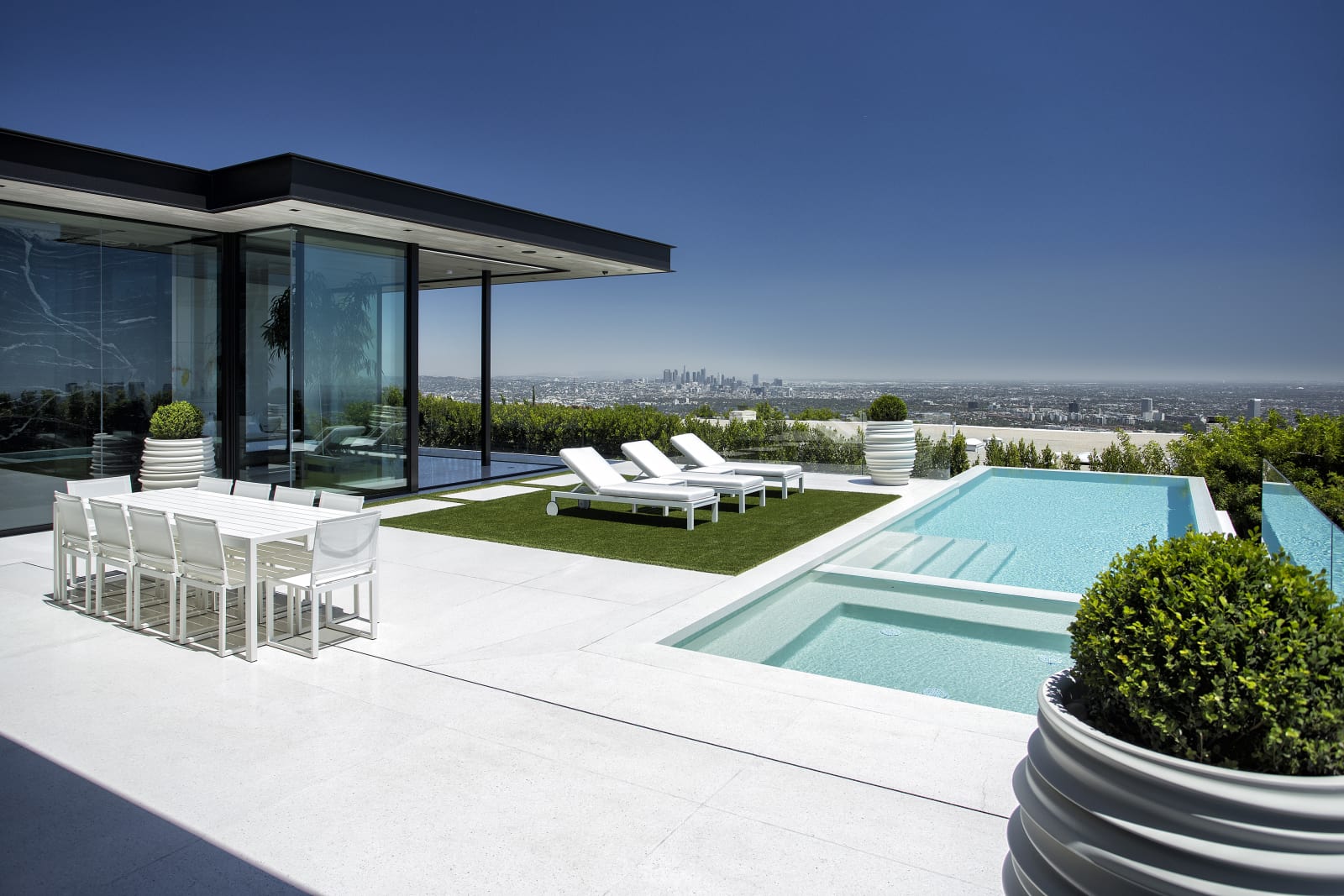 Perched on a promontory with 270 degree views sweeping from Downtown Los Angeles to the Pacific Ocean, is an exceptional trophy property at the height of craftsmanship and stark modernism. Details of the property are immense: two swimming pools connected via waterfall with a spacious grass backyard and multiple water features.
1520 Gilcrest Represented by Denise Moreno & Gordon MacGeachy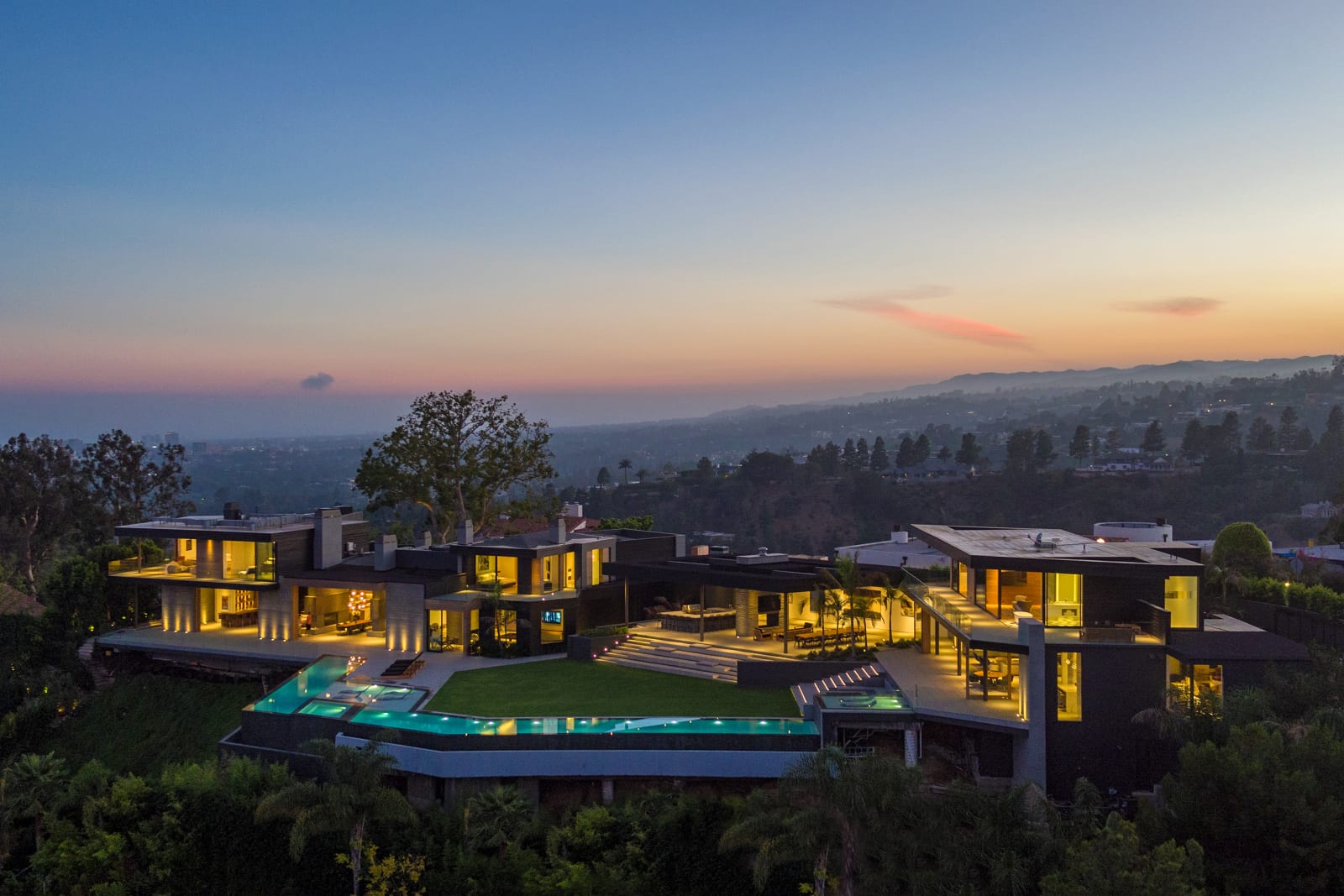 This is private oasis is fit for the King of Wakanda. Tucked away in Beverly Hills, catch your breath from saving the world and find refuge here. Designed to impress, the mission to build this home began 4 years ago, and the goal was to create the most exciting and dramatic estate in Beverly Hills. Mission accomplished this extraordinary property is now available for rental with it's 200-foot infinity edge pool, art gallery, 22-person home theater,wine room and outdoor entertaining pavilion.
9305 Nightingale Represented by Gary Gold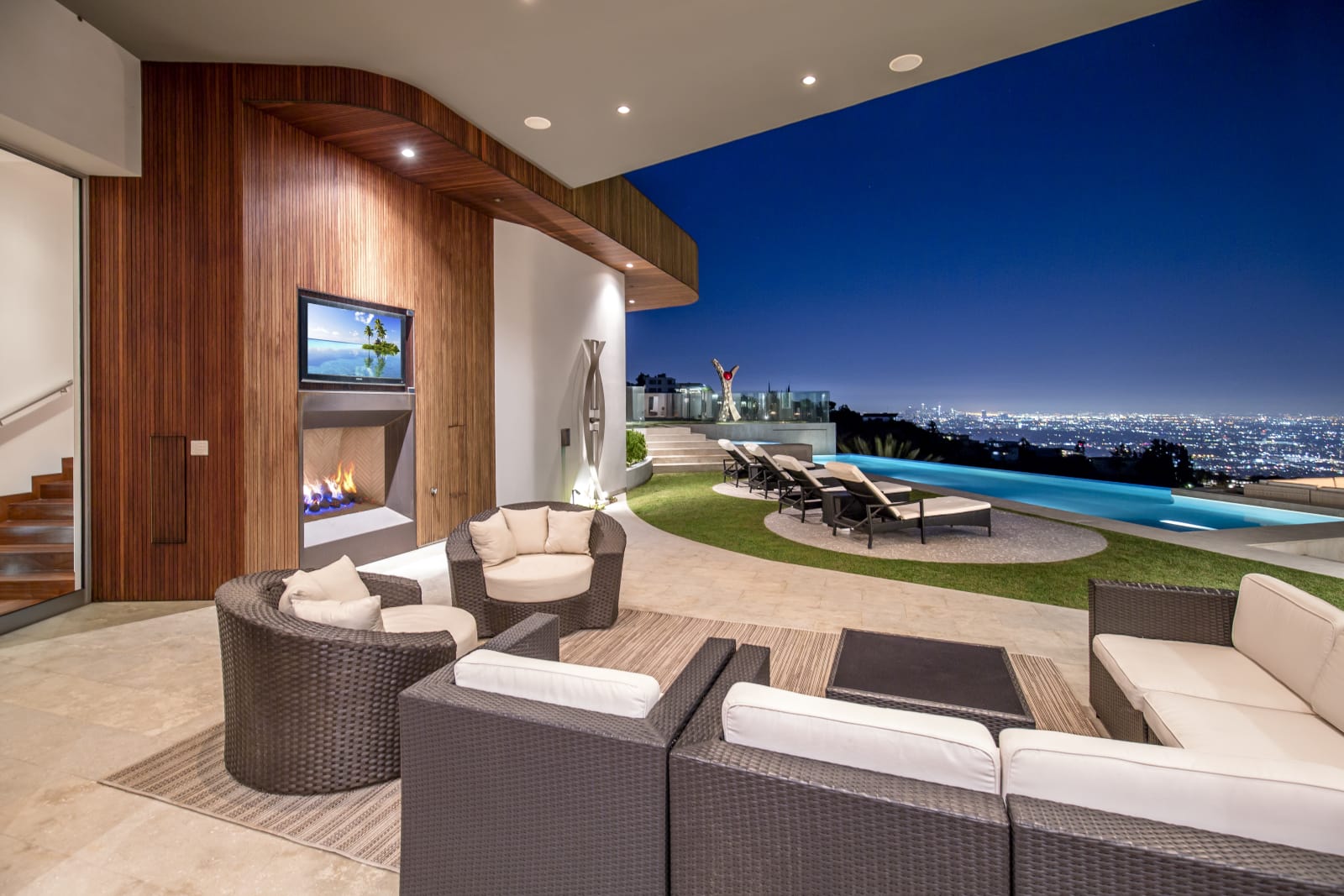 It'd be hard to find something not to love about this breathtaking infinity pool. The surrounding concrete area provides a city aura complemented by the warmth of custom woods, fire, and air rarely seen in modern architecture. Between its infinity edges and jetliner views, nothing else compares.