While the holiday season has officially arrived, Thanksgiving often begins days in advance for the many chefs who prepare the meal everyone is impatiently waiting for. Often times, we forget about the hours spent in the kitchen (until the time comes again) – hastily checking the bird, chopping up red pears for your seasonal sangria, and constantly adjusting your guest list. Here are four Hilton & Hyland kitchens where most of us wouldn't mind spending entire weeks, let alone a few hours at the holidays.
Heather House | Represented by Stephen Resnick and Jonathan Nash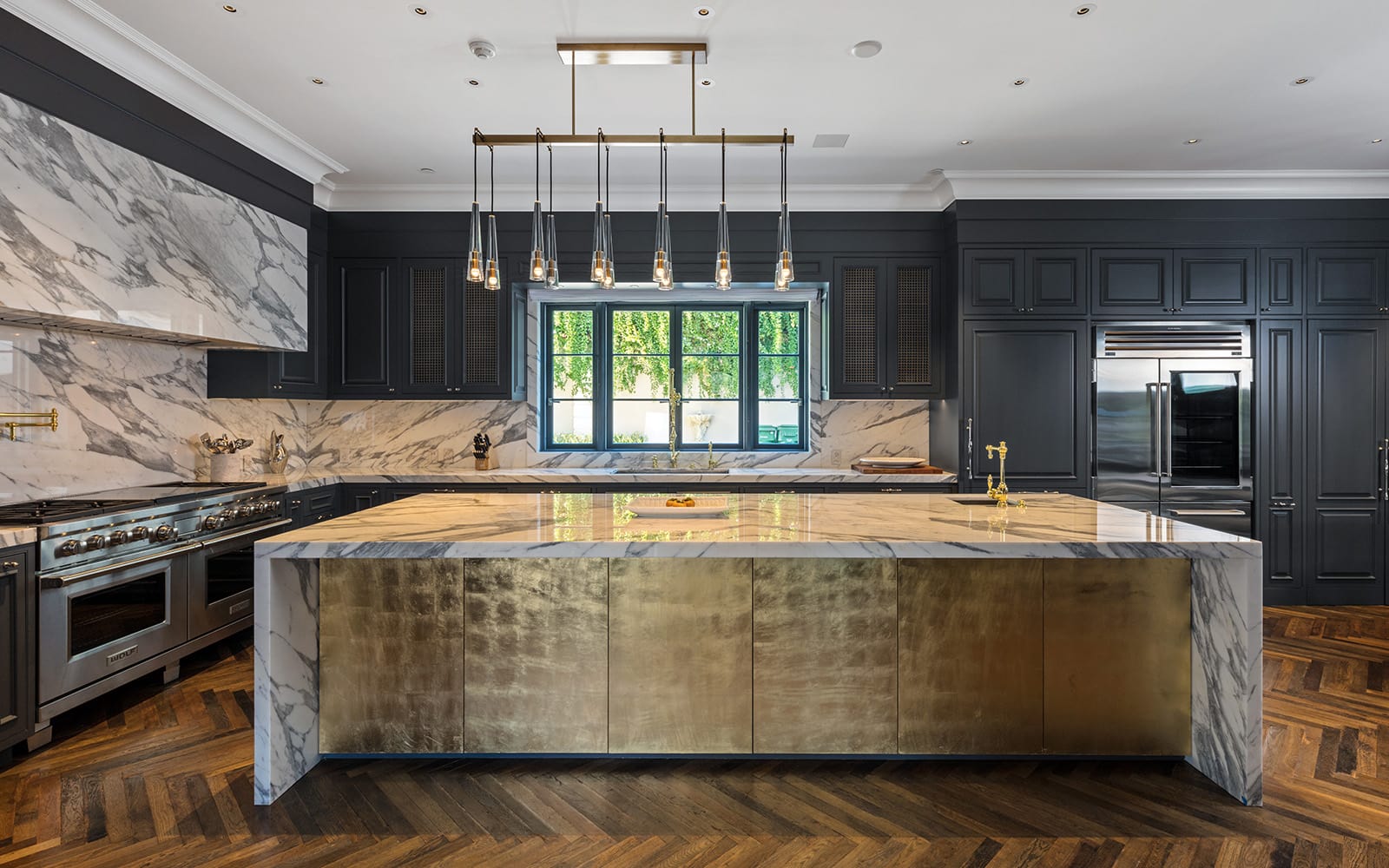 This glam art deco kitchen will not only bring family and friends together, but keep them there. Made for entertaining and designed with guests in mind, the highlight of this open floor plan kitchen is the large center island. The juxtaposition of the marble backsplash against matte black walls is just the icing on the cake, or in this case, whipped cream on the pumpkin pie.
1710 Tropical | Represented by David Kramer and Drew Fenton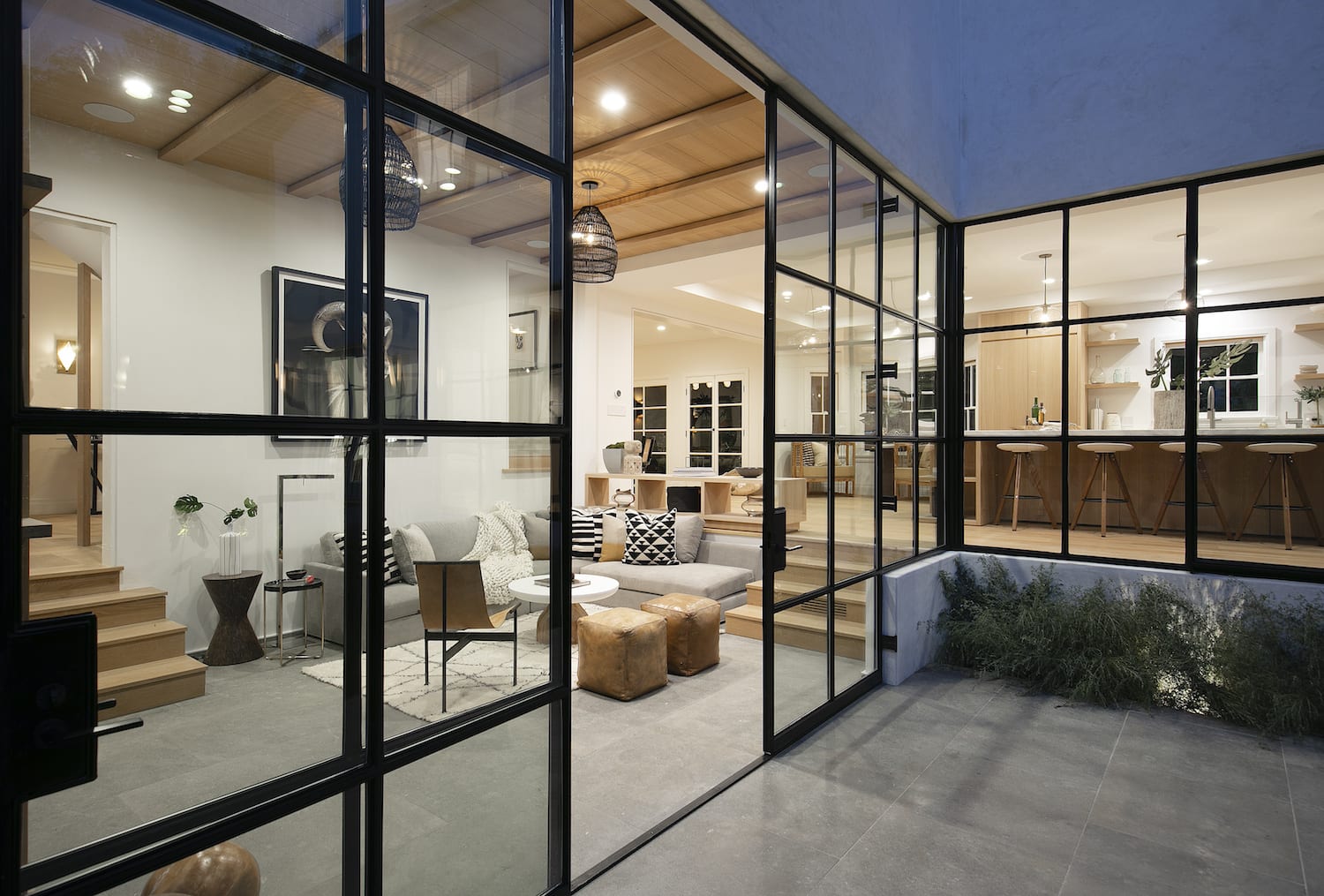 Designed for entertaining, the vast living room opens to a private courtyard with fire feature, seating area and mature olive trees. Inside, the wood-paneled library, sunken family room and gourmet kitchen all open to the rear grounds and infinity edge pool with cabana rivaling the home's interior for endless entertaining possibilities.
21 Oakmont | Represented by Linda May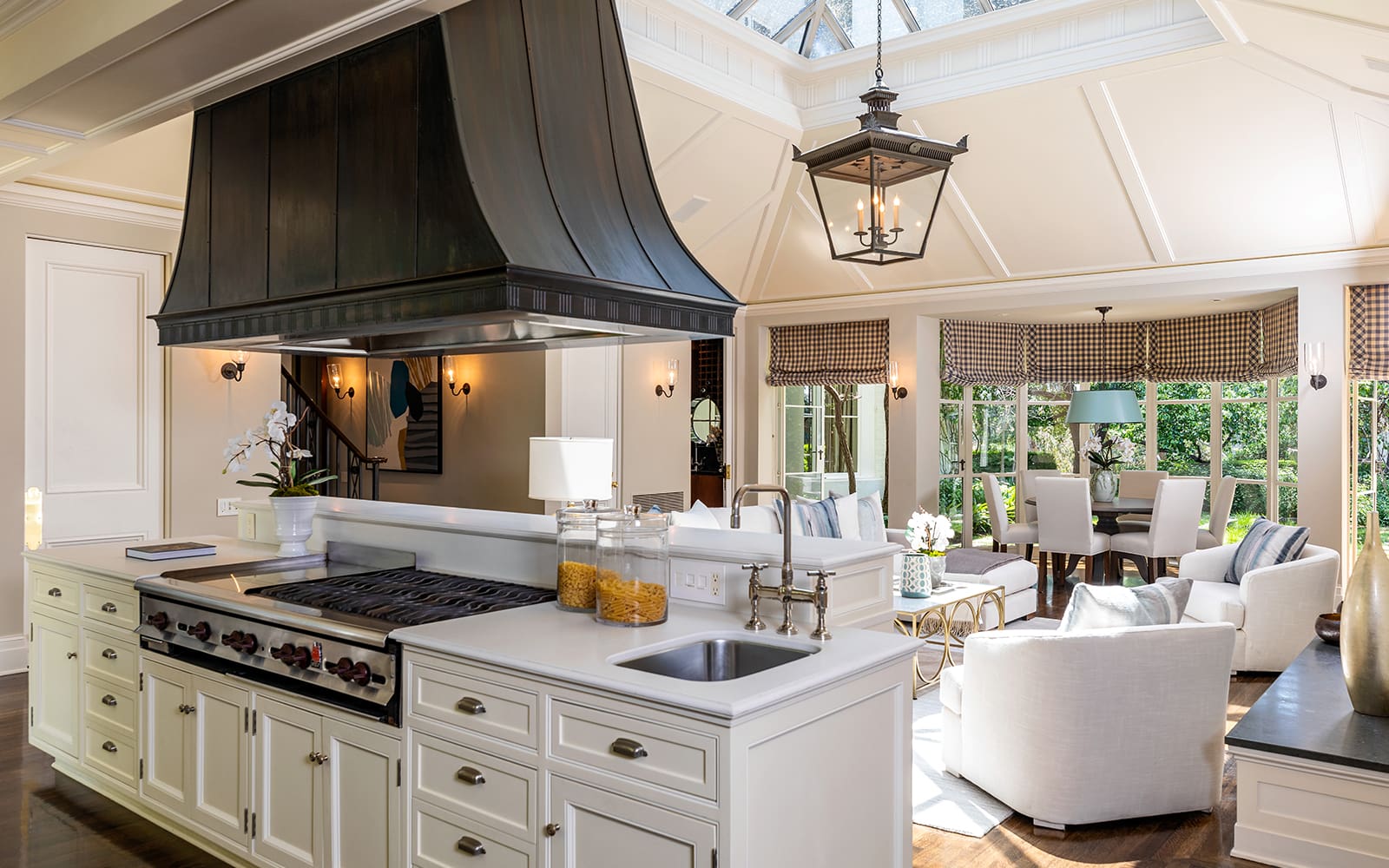 Start out this year's holiday season on a high note in this trophy estate. Welcoming guests with its warmth and equally luxurious dining options, the open gourmet kitchen merges the dining space with the living room.
1091 Laurel | Represented by Branden Williams & Rayni Williams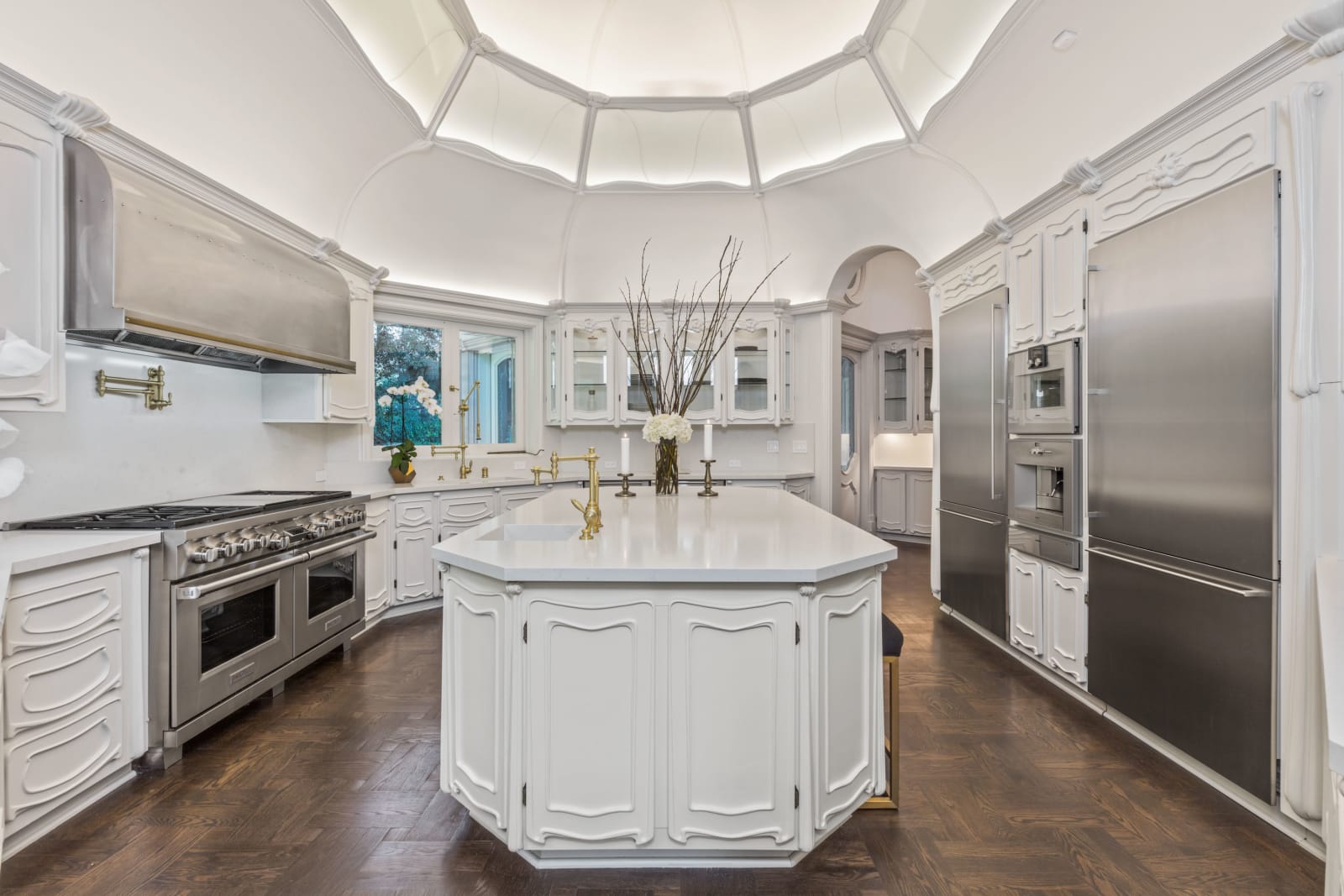 The state-of-the-art kitchen was hand crafted by Martin Pierce, it includes a butler's pantry and is equipped with top of the line appliances. Ideal for large-scale entertaining, the residence remains warm and inviting for intimate family living.
9150 Oriole | Represented by Drew Fenton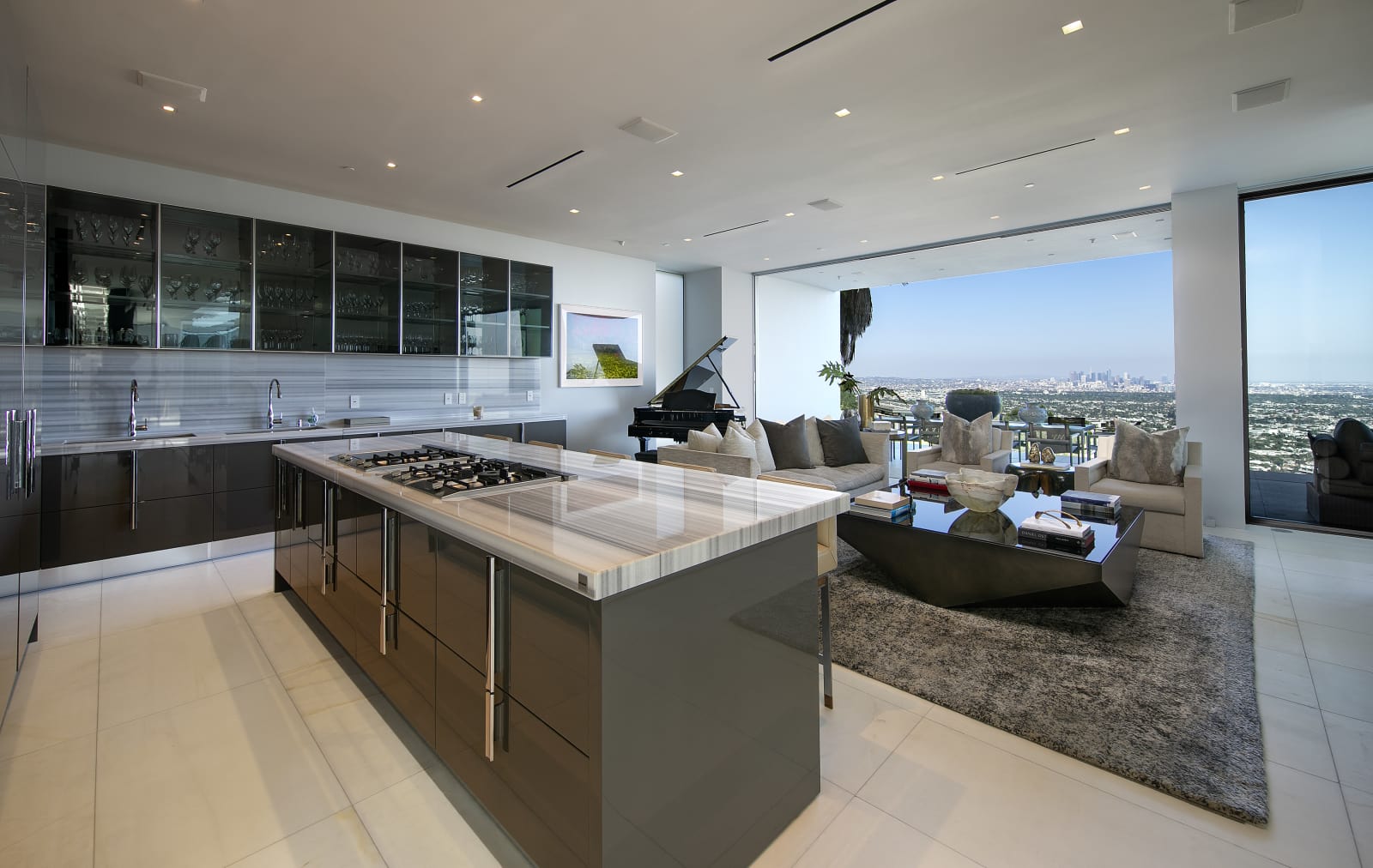 A true model of sophistication, the gourmet kitchen not only includes an adjacent formal dining room but a lavish entertainment area that opens onto the ultimate Southern California outdoor dining patio. Indulge in a feast for the ages – and wash it down with refreshing jetliner views.