As Mohamed Hadid eyes a record price in Beverly Hills, another of the luxury real estate developer's properties is headed towards a different fate. Hadid's unfinished mega-mansion at 901 Strada Vecchia Road in Bel-Air is scheduled to hit the auction block next month, according to sources familiar with the property.
The high-end development, now listed for $8 million, will be auctioned with no reserve, meaning the sale will be consummated regardless of price. For parties interested in the 1.2-acre homesite, sealed bids can be submitted anytime from September 20 to Noon PT on September 27.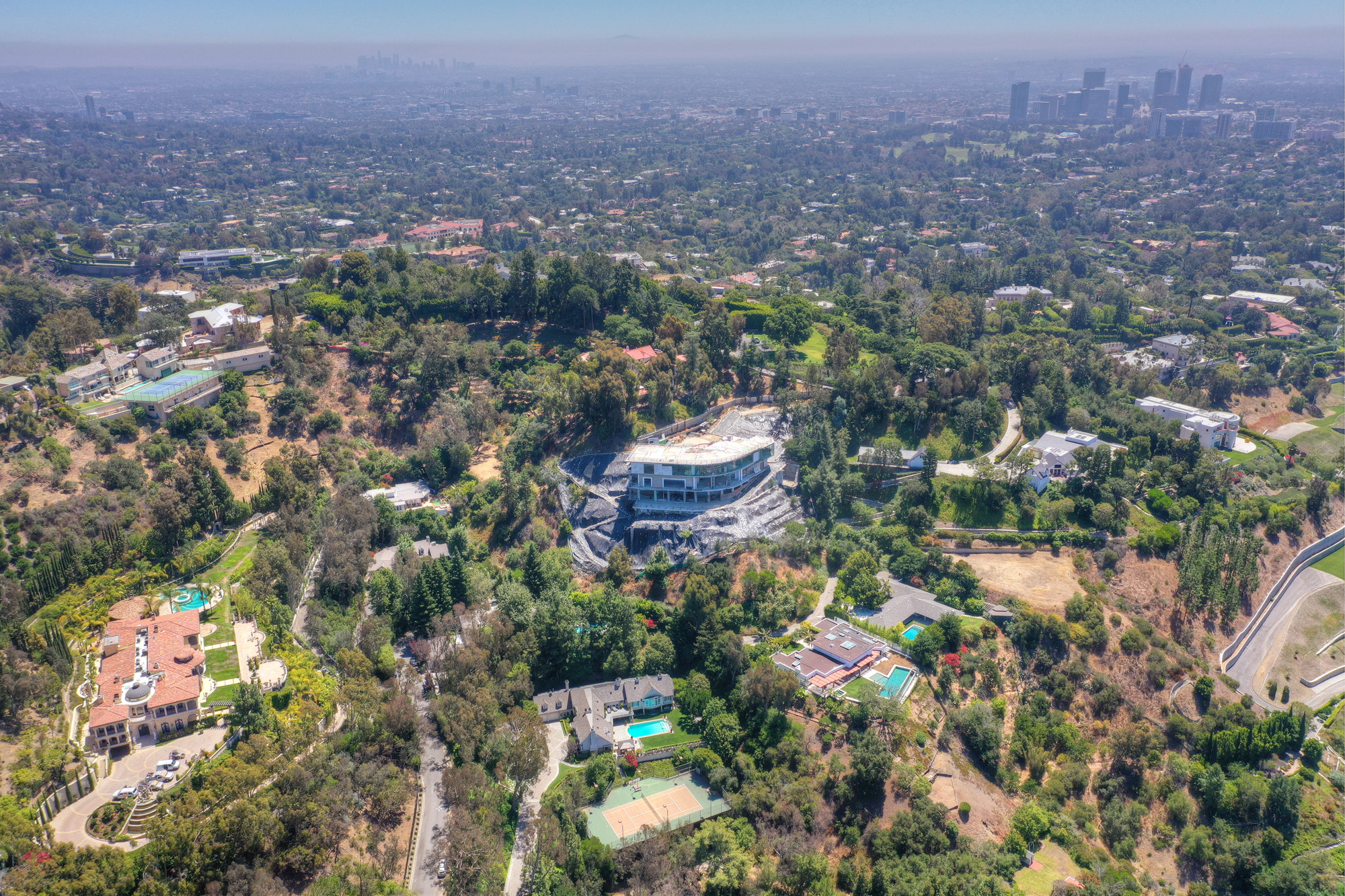 Pre-auction offers can also be submitted using a California Association of Realtors purchase contract in conjunction with a 3% deposit and proof of funds. Pre-auction sales require that a buyer's contingencies be removed no later than September 20, with the receiver for the property, Douglas Wilson, giving final determination that the sale price is adequate. The auction, to be handled by Premier Estates, comes after several years of contention around the property, which was previously revealed to have been built without the appropriate city building codes. When it hit the market in January for $8.5 million, listing agent Jonathan Nash of Hilton & Hyland relayed that the property would be demolished following the close of escrow and was being sold "under the proper guidelines."
The property, once lauded as Los Angeles' next great trophy estate, sits at the end of a cul-de-sac on one of the most prestigious streets in lower Bel-Air. Reached by a tree-lined street, the property offers "unrivaled privacy and seclusion" while being a stone's throw away from the exclusive Bel Air Country Club, according to a listing for the property. Panoramic views from the property stretch from the surrounding canyon to the ocean.
News of the auction comes on the heels of several of Hadid's other developments hitting the market, including a $250 million offering for the largest compound ever permitted in Los Angeles County.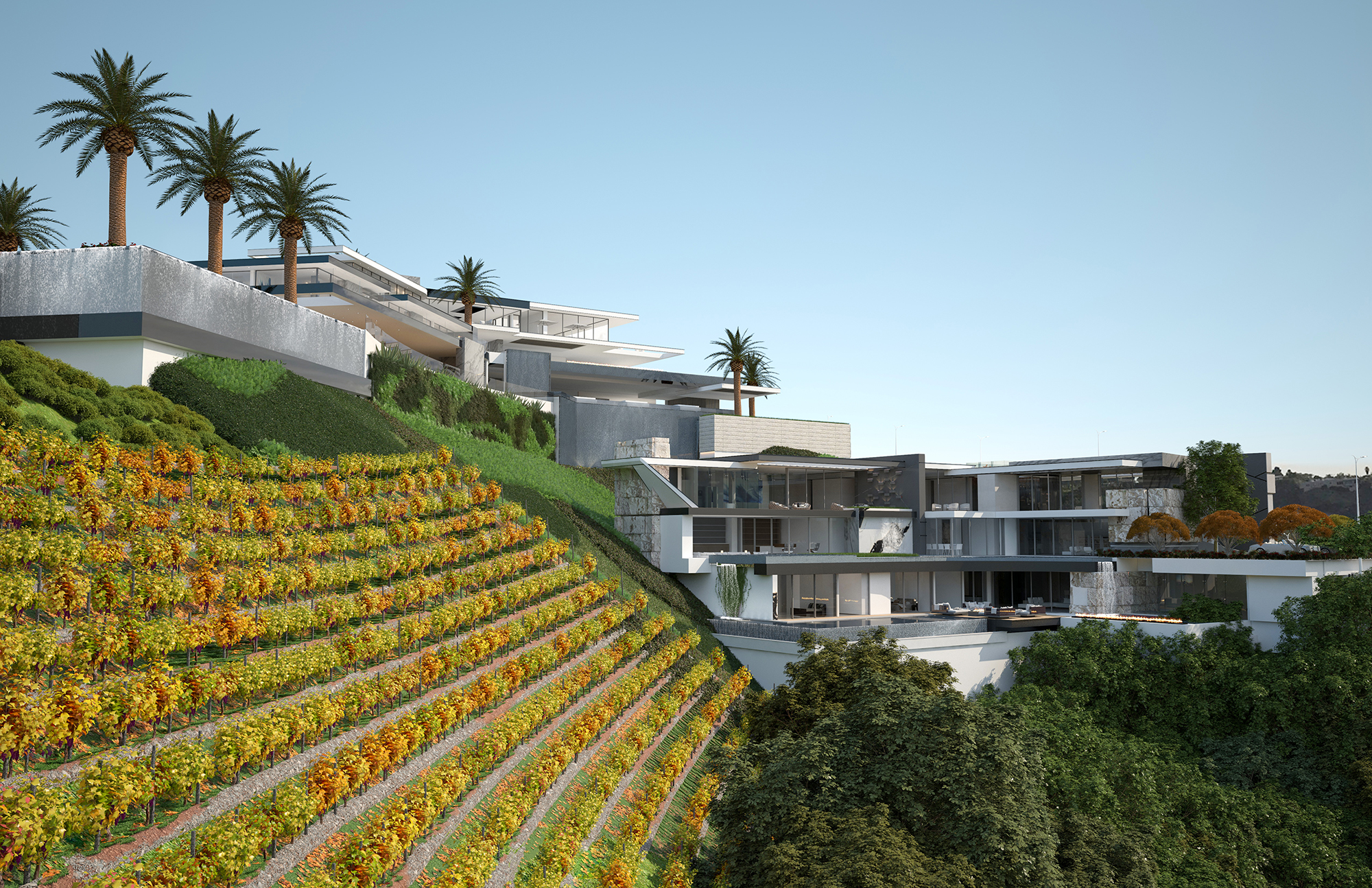 9560 Cedarbrook Rd | Beverly Hills | View Listing
According to listing agent Rodrigo Iglesias, plans for the under-construction compound, which spans 38 acres near Franklin Canyon, call for two mega-mansions totaling nearly 80,000 square feet of total space and the creation of a private street. Indoor and outdoor swimming pools, multiple car galleries, a bowling lane, a theater and spa facilities are among the planned frivolities.
For more information on the Strada Vecchia Auction, visit Premiere Estates Worldbid Auction
---
Story courtesy of Forbes