Los Angeles is a city steeped in rich history, spread with luxury, and scattered with pockets of ultra-influence. One of those pockets is Brentwood, an affluent neighborhood in Westside Los Angeles. Originally an area within the Rancho Santa Fe and Santa Monica land grant sold by the Sepulveda family, estate development began in the late 1800s. A small community called Westgate formed next to the Pacific Branch of the National Home of Disabled Volunteer Soldiers, now known as the Sawtelle Veterans Home. Annexed by Los Angeles in 1916, today's Westgate is more commonly recognized as Pacific Palisades, Brentwood, and a portion of Bel-Air. 
Brentwood often finds itself in the conversation for top-tier real estate, if not at the forefront. "Brentwood is the perfect upscale intersection of seclusion, charm, and convenience," said Cassandra Bloore, Estate Director at Hilton & Hyland. Home to celebrities, executives, and high-net-worth individuals, estates in this enchanting neighborhood were previously considered hidden gems amongst the giants like those in the 90210. Highly sought-after Brentwood estates are often the first stop for those looking to enjoy ultimate luxury and leisure.
"It is a beautiful community with great schools, sensational restaurants, wonderful shopping, and incredible leisure," said Leonard Rabinowitz, Estate Director at Hilton & Hyland. He added, "Brentwood and Brentwood Park provide a relaxing bubble amid the Los Angeles hustle and bustle."
A global center of culture, Brentwood is the site for The Getty Center and Skirball Cultural Center:
The Getty Center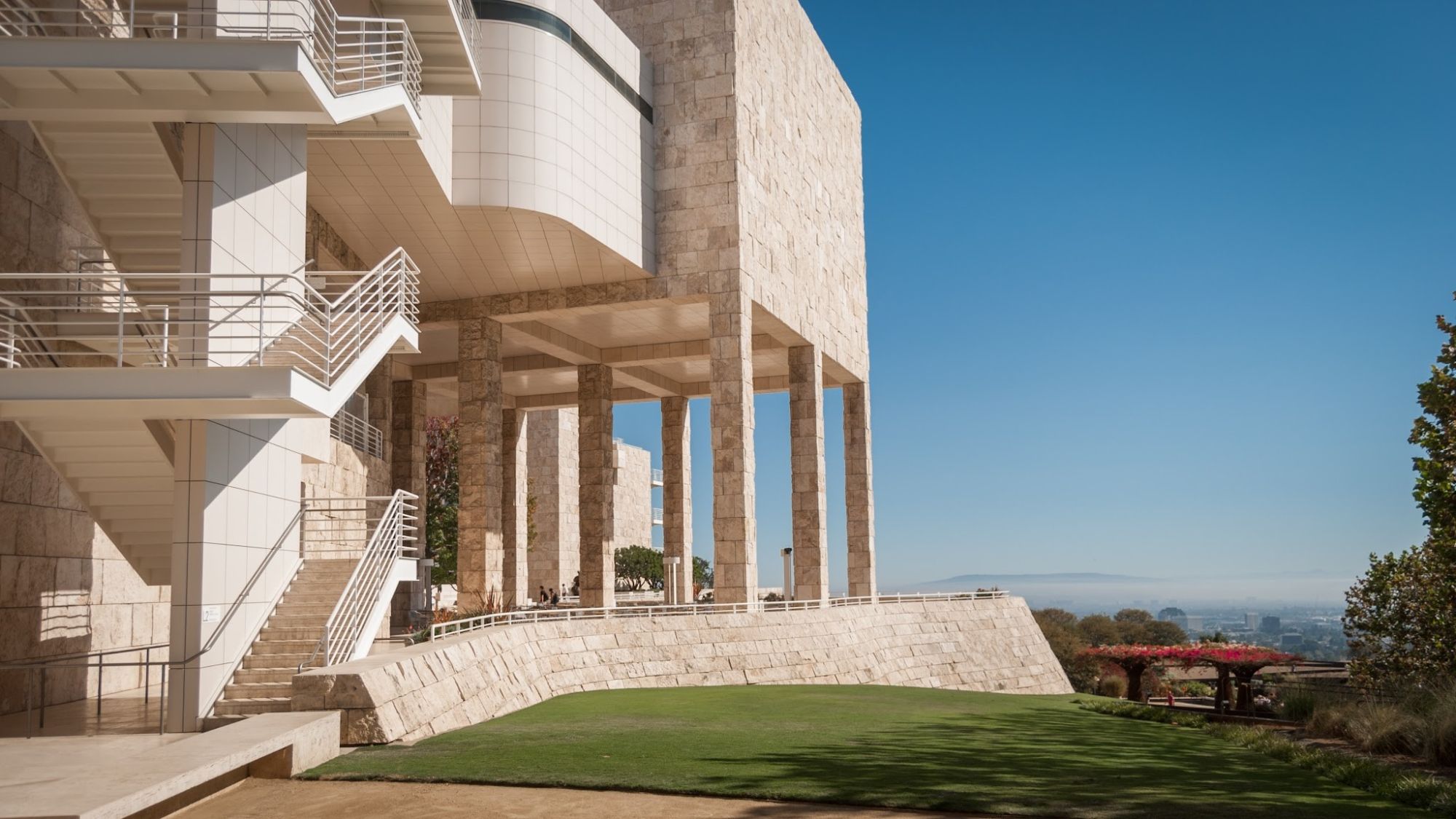 The legacy of businessman and art collector J. Paul Getty is also an epicenter of societal influence. Beginning in 1948, Getty began giving significant pieces from his personal collection to the Los Angeles County Museum of Art, only to establish the J. Paul Getty Museum trust five years later in 1953. Dedicated to taking the steps necessary to make art more publicly available, in 1954, Getty opened the J Paul Getty Museum in his ranch house in Malibu. However, it was not until he passed that The Getty Center was created to foster collaboration and continue support for the preparation, conservation, and interpretation of the world's artistic legacy. In 1984, New York-based architect Richard Meier began to design the Center, completing the project a decade later in 1997.
Today, The Getty Center is the world's largest cultural and philanthropic institution dedicated to the visual arts.
Skirball Cultural Center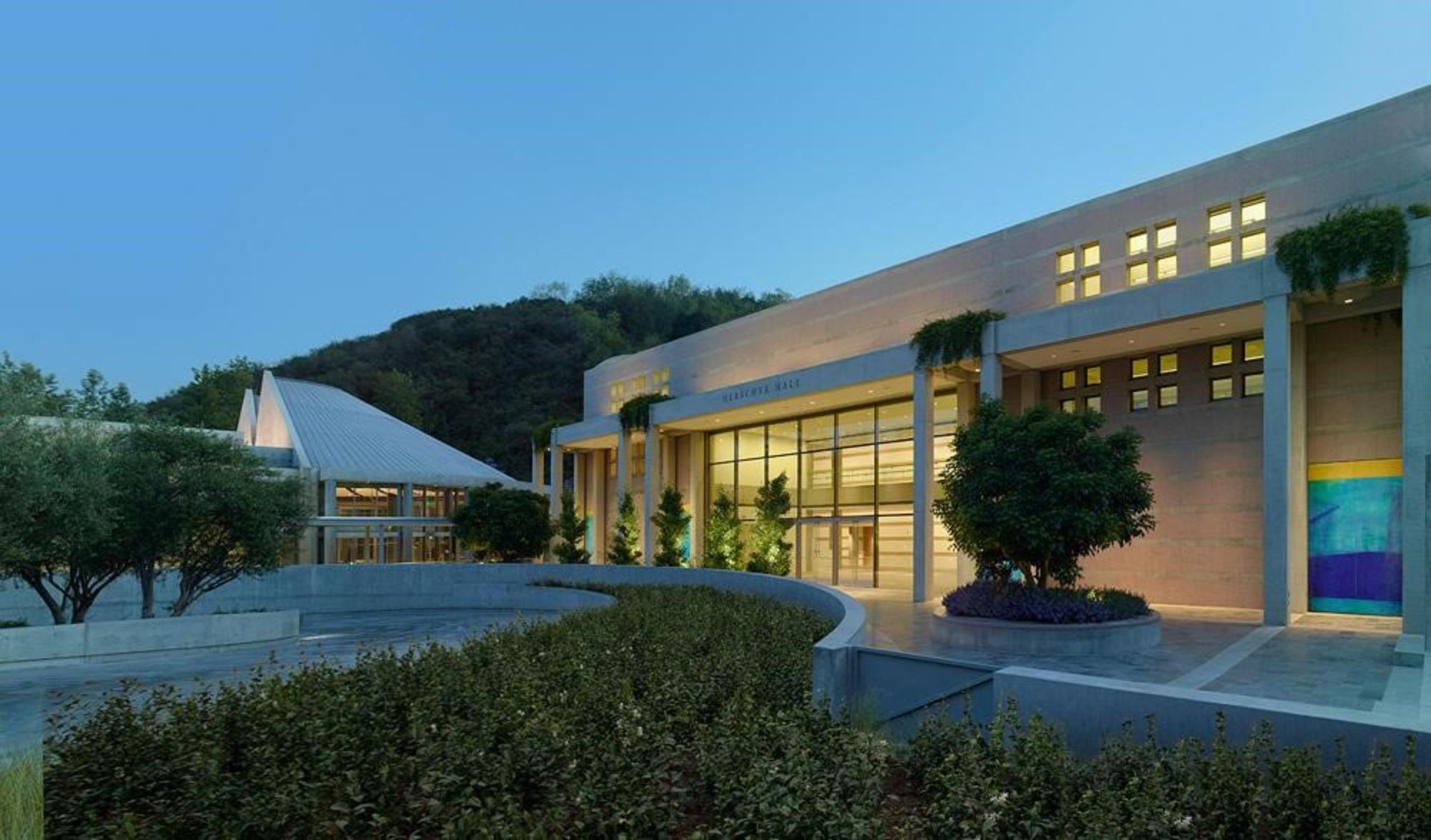 One of the world's most dynamic Jewish cultural institutions, the Skirball welcomes all to participate in cultural experiences to help build a most just society. From its inception in the early 1980s, the Skirball has served the Brentwood community with six focal points: Welcome the Stranger, Honor Memory, Seek Learning, Pursue Justice, Build Community, and Show Kindness. The Center's namesake, Jack H. Skirball, wore many hats, one of which was that of a real estate developer. Designed by architect, urban planner, educator, theorist, and author Moshe Safdie provided a voice and character to an institution that transcends the realm of architecture, speaks to it, and lifts the human spirit.
Today, the Skirball Cultural Center is prominently showcased in Los Angeles as a leader in cultural development, Interreligious, and Interethnic research. 
Brentwood is home to historical homes with over 100 years of history, as well as stunning modern estates with impressive architecture. Here are a few:
Purchased in an off-market deal by F1 heiress Petra Ecclestone and her Estates Director husband Sam Palmer, 250 South Rockingham was one of Brentwood's most sought-after properties. A new construction home in Brentwood Park, this stunning property sits on a half-acre of prime Rockingham real estate. Packed with seven bedrooms, 11 bathrooms, and a wall of mature olive and oak trees, the estate has it all. David Kramer and Sam Palmer of Hilton & Hyland represented the buyer.
Marilyn Monroe's House
Living in this Brentwood home for six months before her tragic and unfortunate passing in 1962, the Spanish Colonial Revival was special for many reasons. Marilyn Monroe lived in 43 different homes throughout her lifetime, but what makes this home unique is that this home was the only one she bought and chose on her own. The L-shaped home was spread with stunning features, one more coincidental than others… Inscribed on tiles embedded in the front stoop of Monroe's house were the Latin words Cursum Perficio, which means "End of my journey" or "I have completed my journey." Her life would eventually conclude while living at this residence, etching the Latin phrase into Brentwood lore.
694 N Tigertail Rd
Brentwood is known as a place to be in – and away from – the city… 694 N Tigertail Rd is an exceptional example. An exquisite traditional home resting on an expansive and an almost entirely flat 17,000 square-foot lot also happens to sit on one of Brentwood's most prestigious streets. Priced at $7.65 million, this expansive development opportunity offers enormous style and endless potential.
Interested in Brentwood homes? View our selection of properties for sale.