To celebrate the release of Quentin Tarantino's latest film "Once Upon a Time in Hollywood," we're spotlighting homes that best represent the Los Angeles of the swinging 1960s from the iconic Playboy Mansion to the secluded charm of Nichols Canyon.
The Playboy Mansion, Holmby Hills | $100,000,000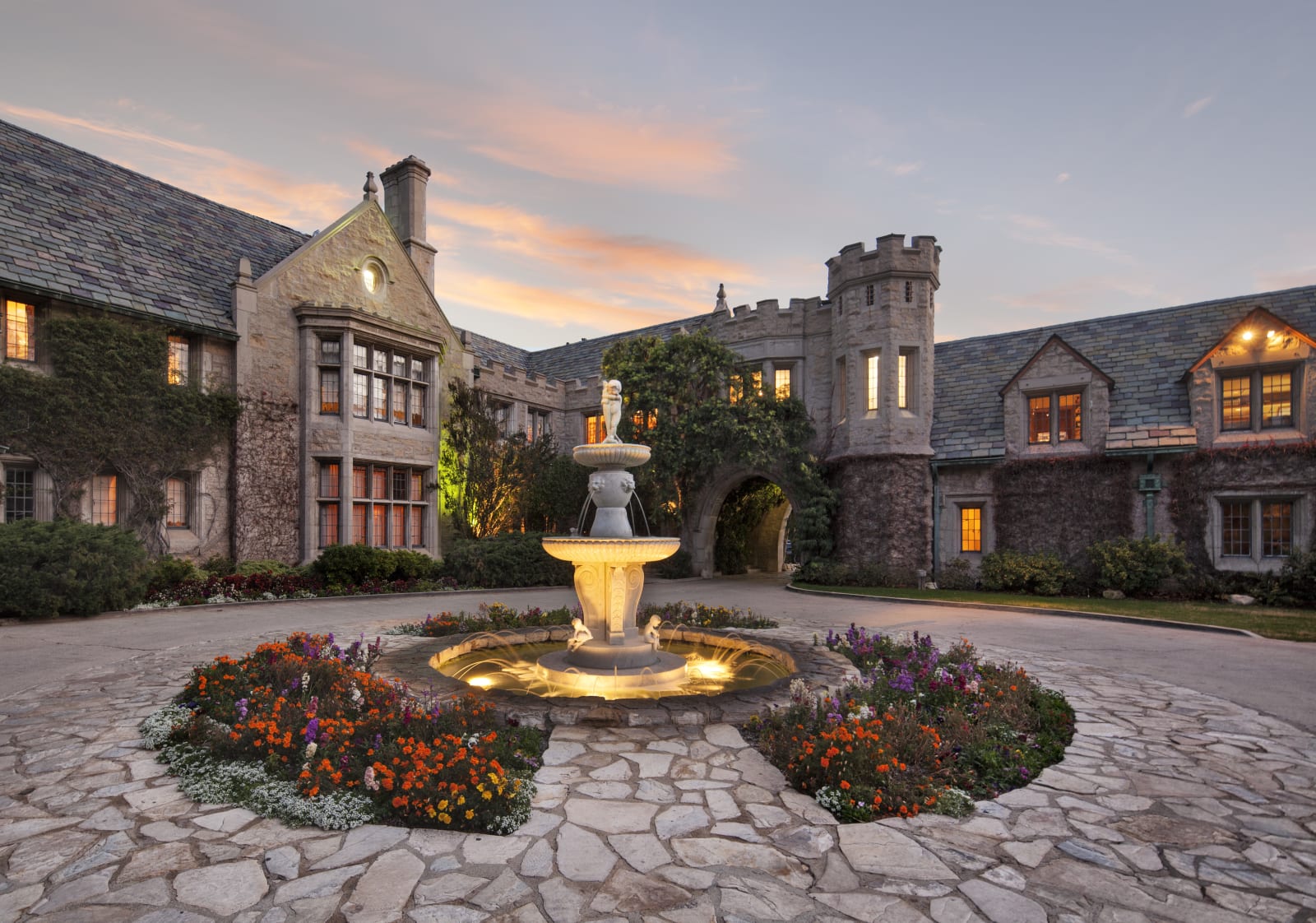 Sold by Drew Fenton & Gary Gold
In the film, fading TV star Rick Dalton, played by Leonardo DiCaprio, takes pride in the fact that he owns his own piece of Beverly Hills real estate on Cielo Drive and his new neighbors just happen to be Roman Polanski and Sharon Tate. Represented by Jeff Hyland, President, the site of the legendary 1925 Falcon Lair estate sits just above Cielo Drive overlooking all of Los Angeles.
The Falcon Lair | 1436 Bella Dr, Beverly Hills | $29,500,000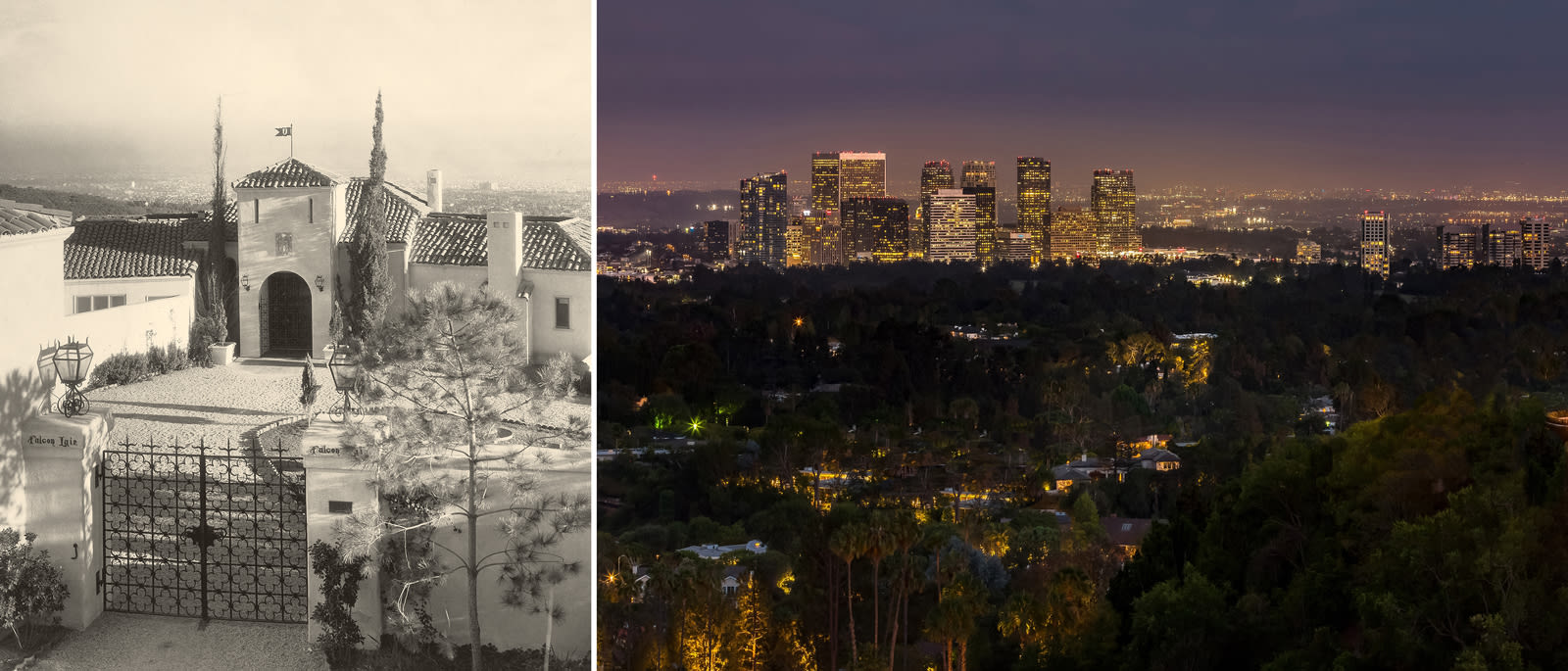 Represented by Jeff Hyland
The actual location used for the exterior shots of Dalton's home were done in Studio City. The city was named after the CBS Studio Center, formerly a studio lot established in 1927 during the silent era.
11707 Laurelwood Drive, Studio City | $1,399,000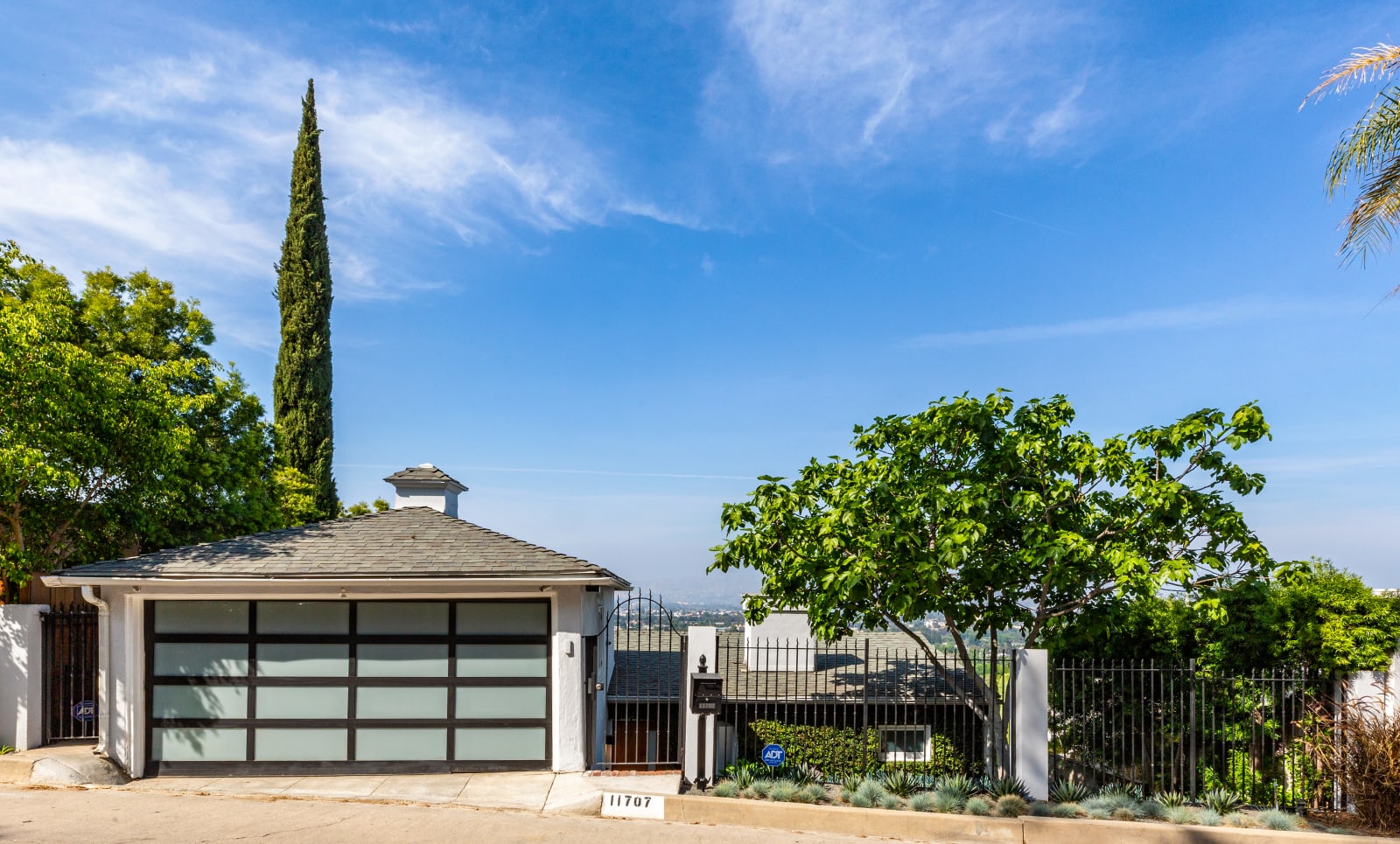 Represented by Jesse Lally & Michelle Saniei Lally

Stuntman Cliff Booth, played by Brad Pitt, doesn't quite enjoy the same lavish lifestyle of his best friend and employer Rick Dalton. Cliff resides in a small trailer with his pit bull Brandy near the former Van Nuys Drive-In.
13749 Calvert St, Van Nuys | $885,000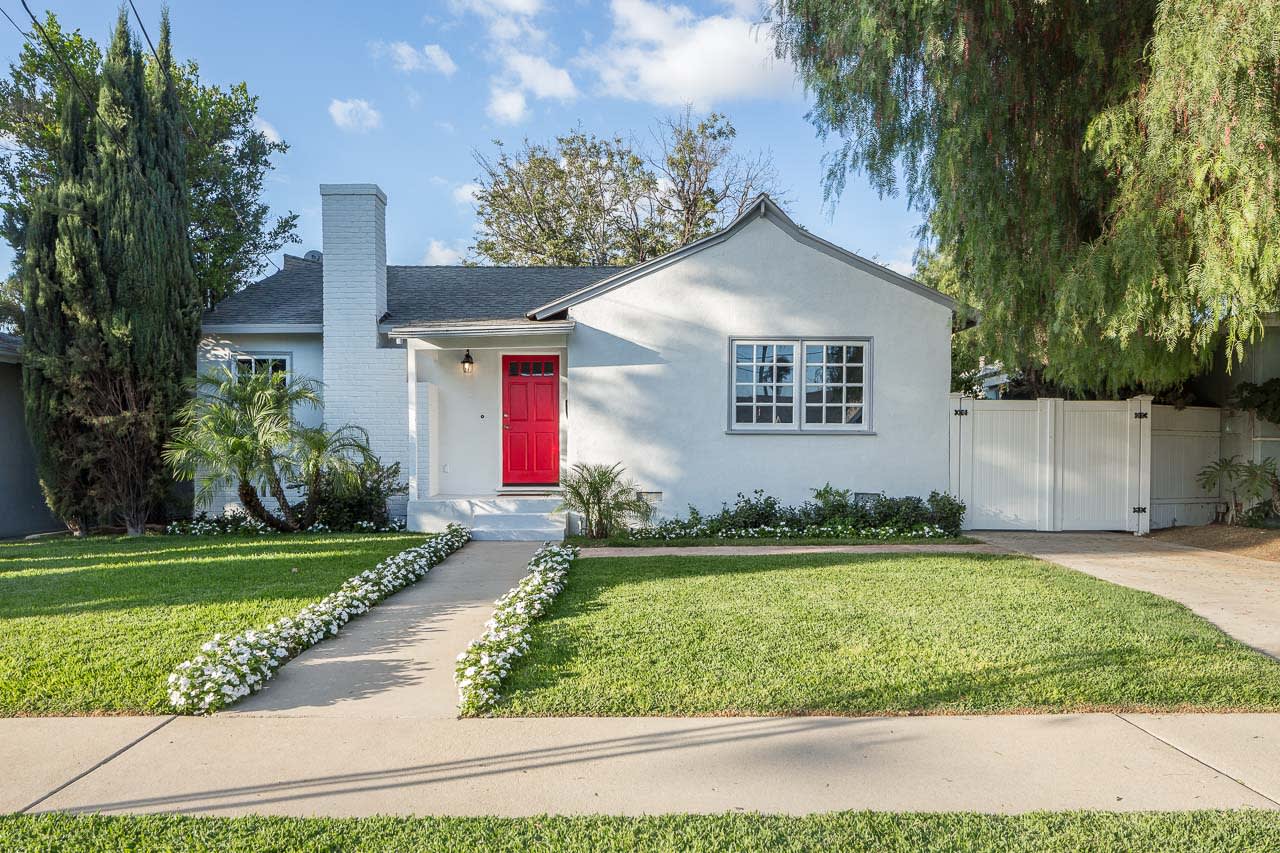 Sold by Donovan Healey
In real life however, Brad Pitt and Jennifer Anniston resided in this grand English Tudor style home with immaculately re-imagined interiors in Beverly Hills, just around the corner from his fictional BFF.
1026 Ridgedale Dr, Beverly Hills | $49,000,000

Represented by Susan Smith
Margot Robbie plays Sharon Tate, a rising star enjoying her new life to the fullest in the City of Angels. In the film we follow Sharon as he catches one of her own movies at the Fox Theatre in Westwood Village, and parties at the Playboy Mansion with film icon Steve McQueen.
10434 Wyton Dr, Westwood | $3,499,000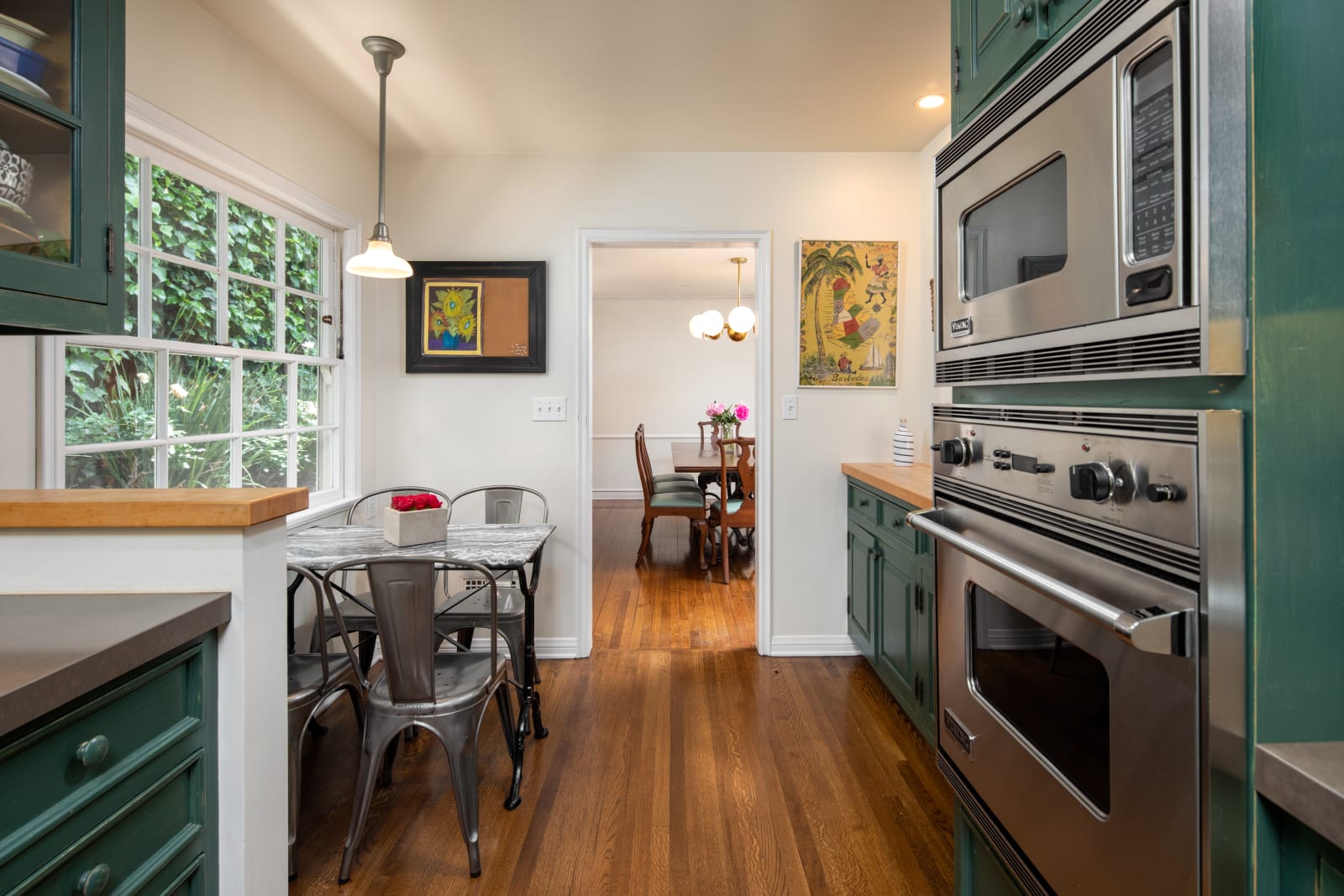 Represented by David Kramer, Roya Sklar & Lisa Gild
In real life, McQueen resided in the secluded neighborhood of Nichols Canyon in the Hollywood Hills and often cruised the winding canyon roads in this 1957 XK-SS Jaguar.
2760 Nichols Canyon Rd, Hollywood Hills | $4,395,000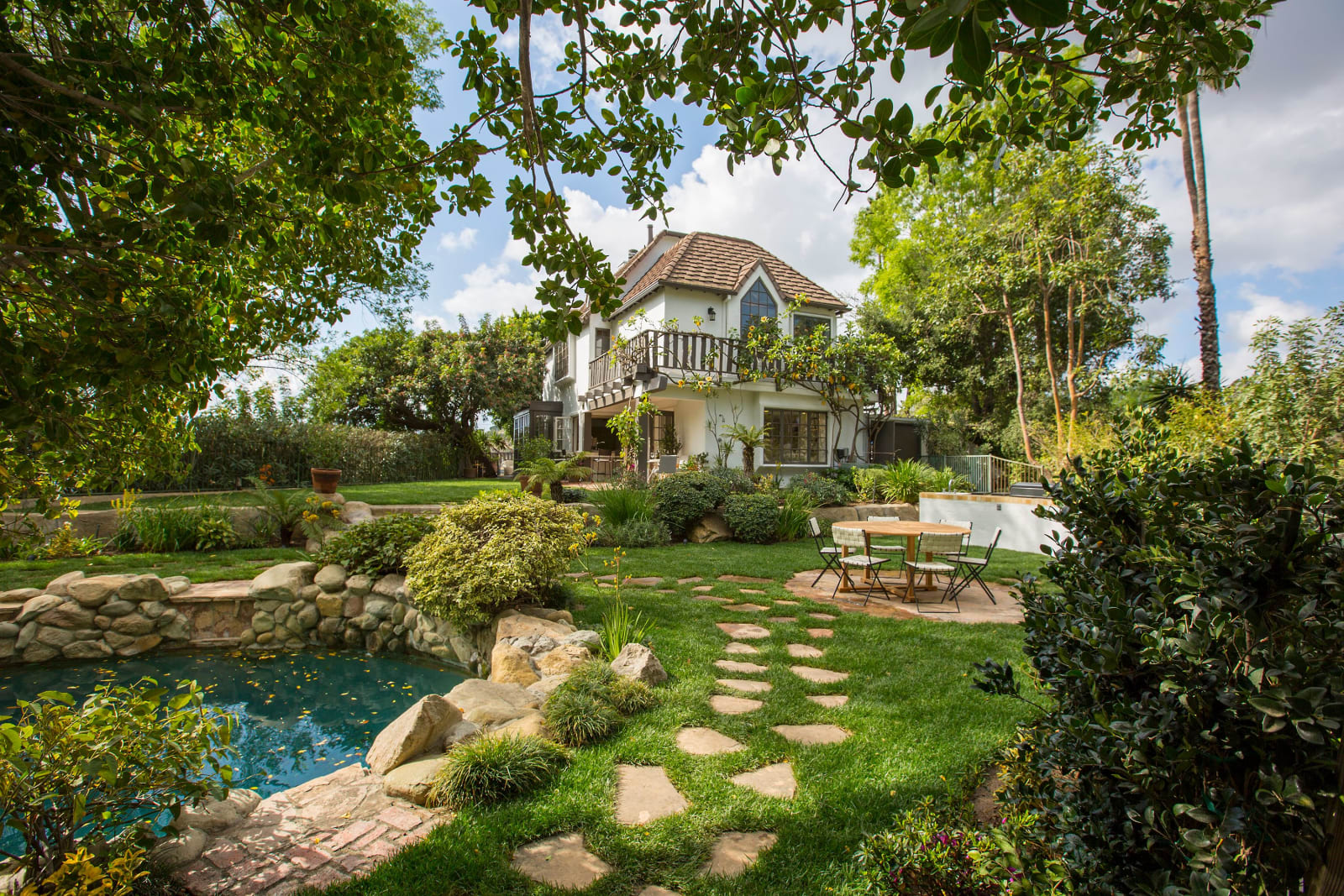 Represented by Branden Williams & Rayni Williams
Finally, the film features many "blink and you'll miss them" shots of various LA landmarks and classic architecture. Two such instances are the quick cruises through the Sunset Strip and the Wilshire Corridor. Built in 1965, the full-service, 32-story Sierra Towers has long remained a celebrity mainstay of The Strip, with former residents such as Elton John, Sidney Poitier, David Geffen, George Hamilton, Cher, and more.
Sierra Towers #3105, West Hollywood | $13,500,000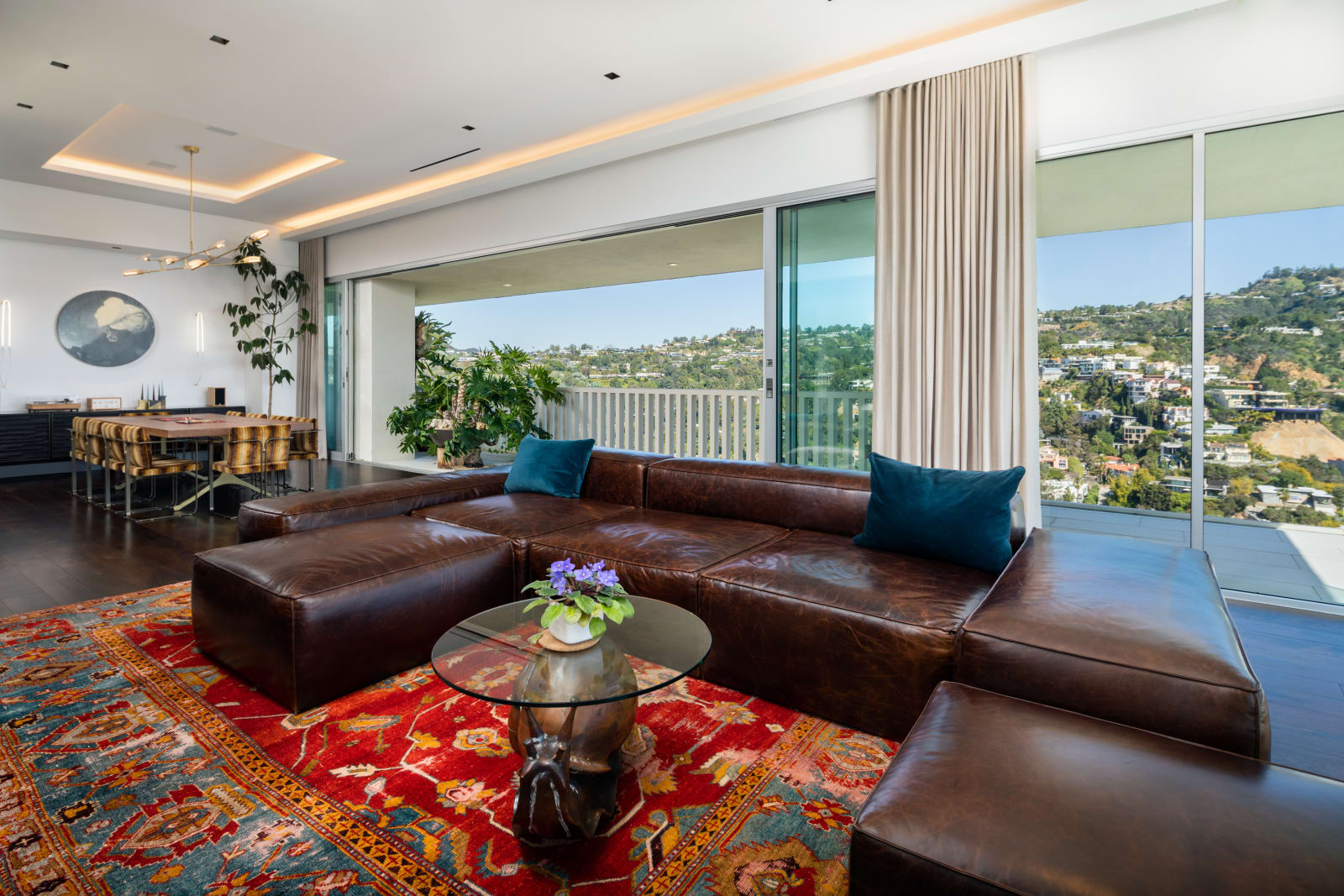 Represented by Zach Goldsmith

Built in 1958, the Wilshire Terrace was the first residential tower developed in the Wilshire Corridor. Designed by Victor Gruen Associates to adapt the "California way of living" to a high-rise. The building was also the former home of legendary film director Billy Wilder.
Wilshire Terrace #5F, Wilshire Corridor | $1,200,000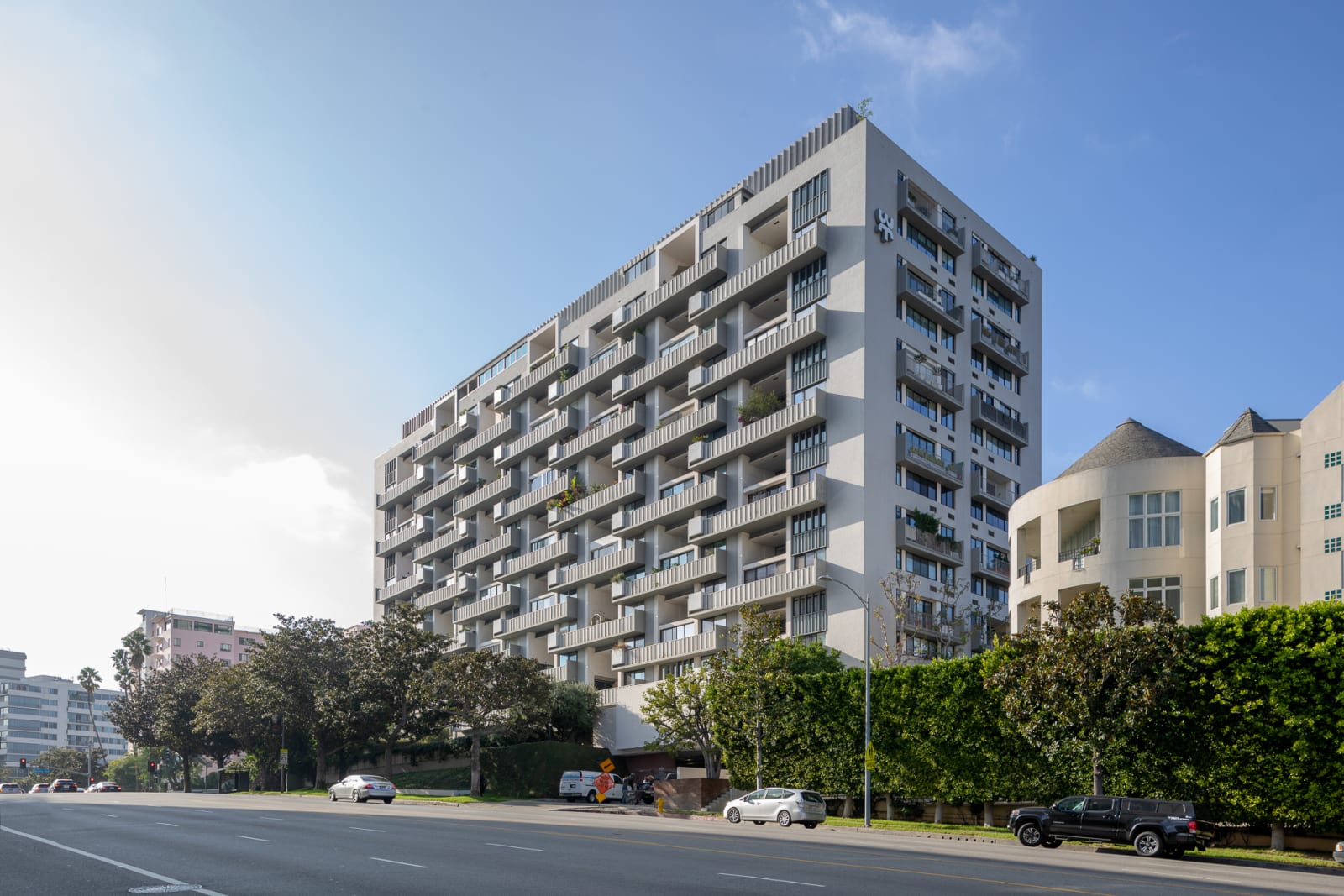 Sold by Aren Afsharian