Houses designed by Paul Williams have a rich history of ownership by generations of Hollywood players.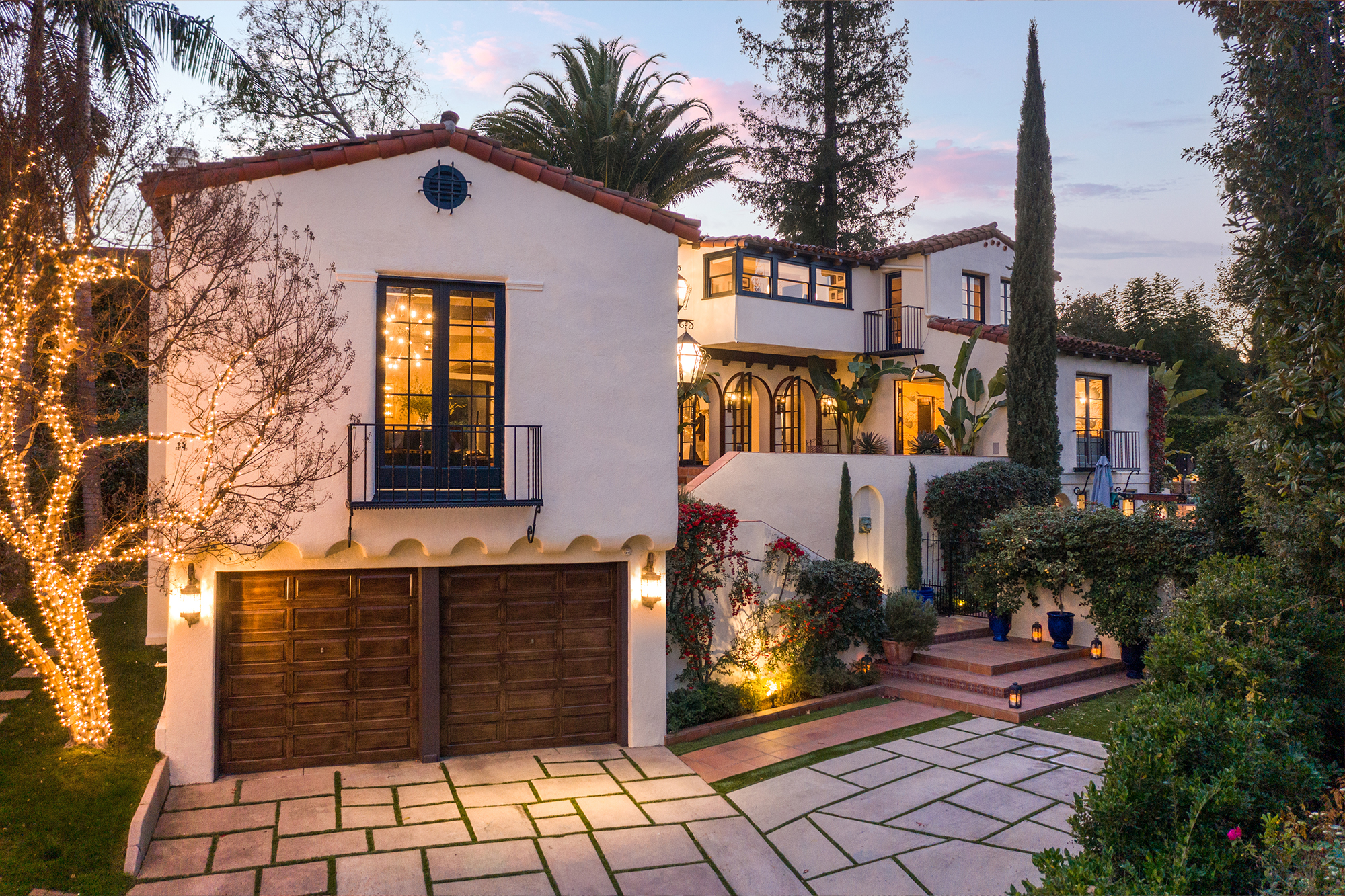 Tyrone Power, Barbara Stanwyck and Frank Sinatra were among early box-office stars drawn to the architect's classic Tudor, Georgian and modernist homes. Michelle Pfeiffer, Renee Zellweger and Denzel Washington followed suit.
This Los Feliz home, known as the Gray Residence, continues the tradition.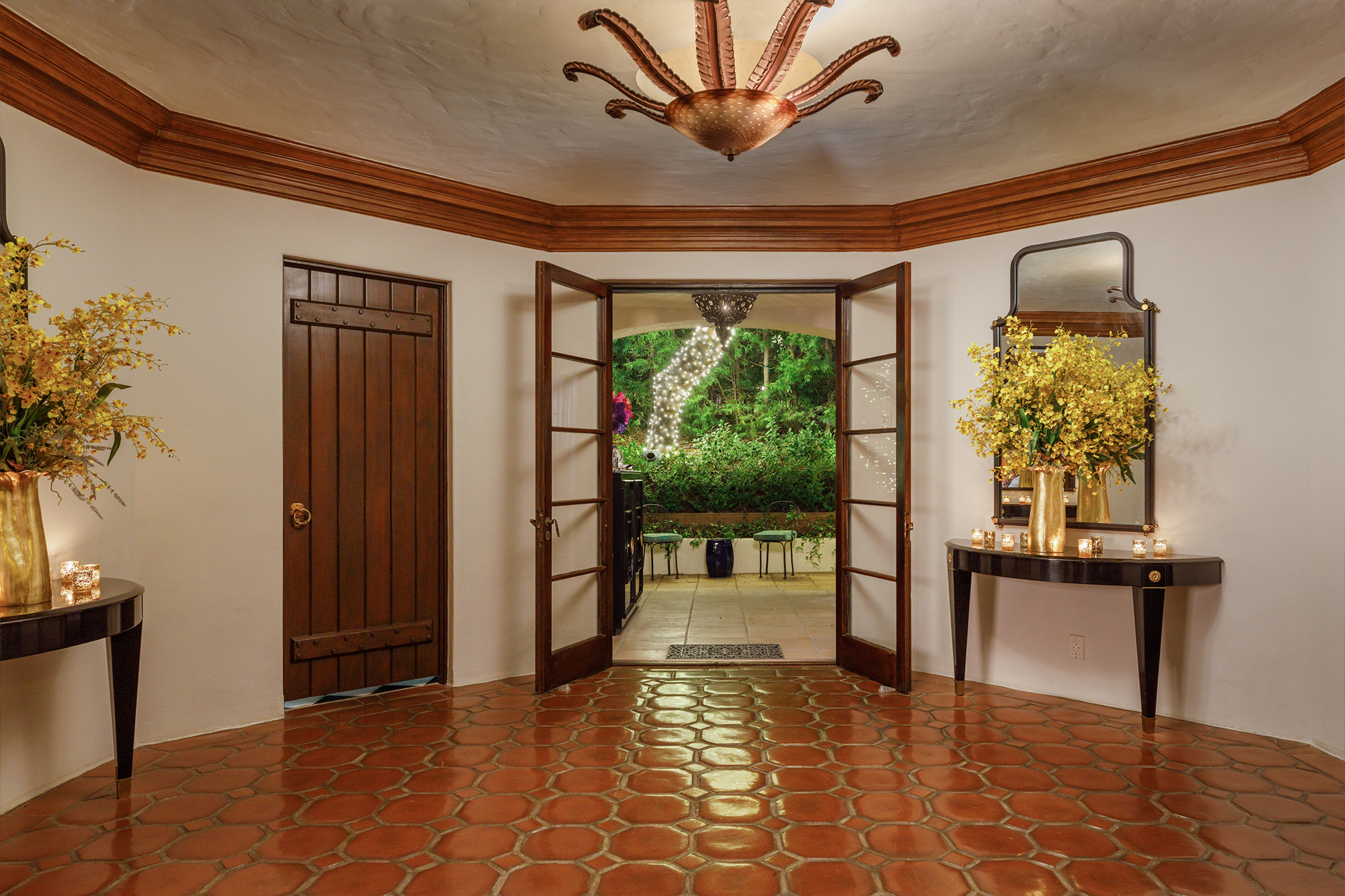 The 1927 Spanish Colonial Revival takes its name from the family of actor Lawrence Gray, who purchased the lot, commissioned the home and lived there with his parents, Henry and Mamie Gray. He rose from a bit player to a leading man in such 1930s films as "Children of Pleasure" and "Spring Is Here." More recently, it's been home to former Warner Bros Pictures executive Blair Rich and her family.
Set on a cul-de-sac, the gated home backs up to Laughlin Park and takes in views of the Griffith Observatory and the Hollywood sign from several Juliet balconies, terraces and picture windows. Cityscape and residential neighborhoods have replaced what were once bean fields and orange groves.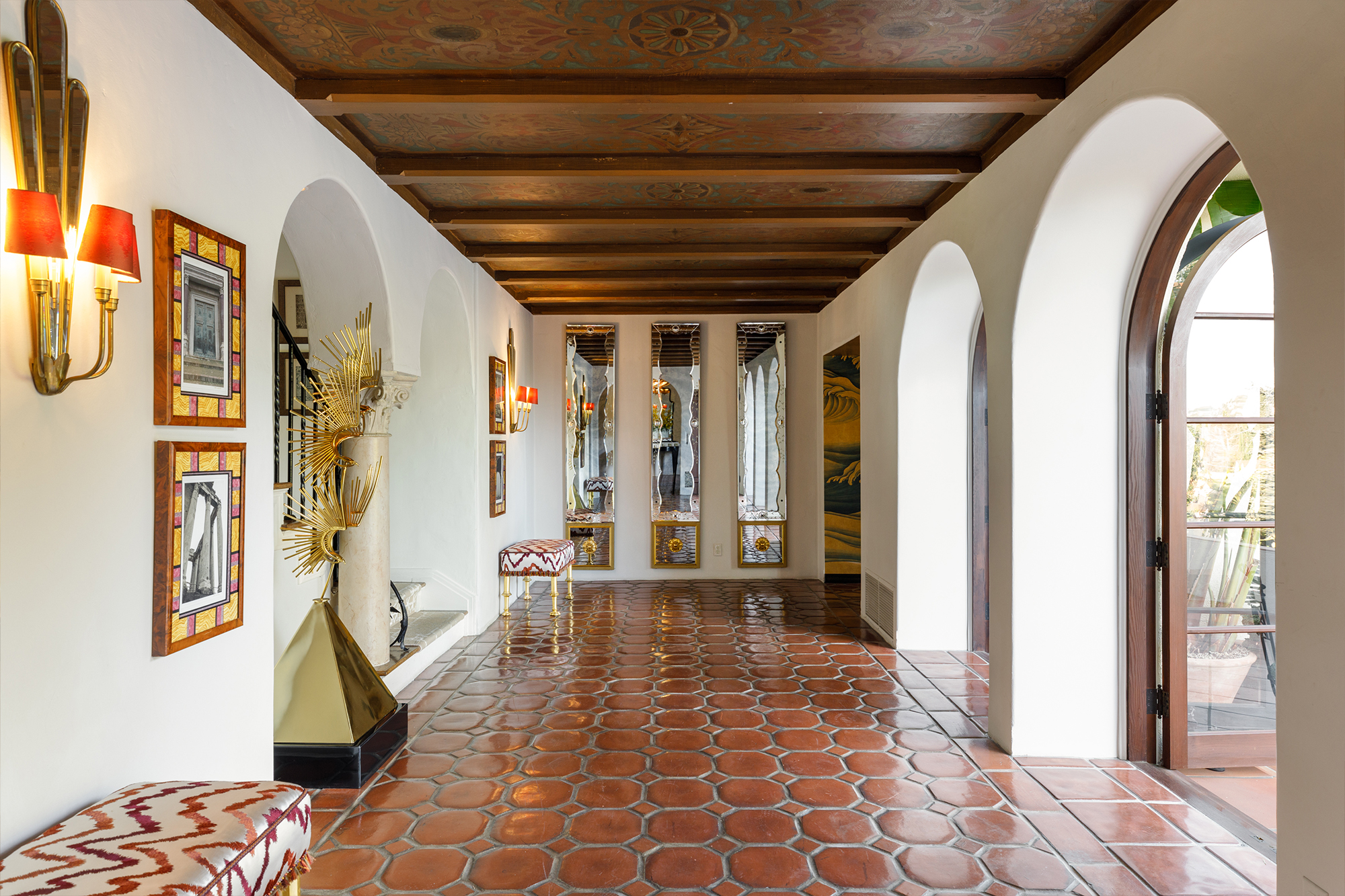 Rich, who grew up in another Paul Williams home in Bel-Air, says she's always had a deep appreciation for Williams, the first Black architect to be admitted into the American Institute of Architects. "I always found it so inspiring how many barriers he had to break to achieve so much success."
After purchasing the property, Rich worked with Michael Mueller of Mueller Design to renovate and preserve Williams' original design details. The home retains the old California vibe Williams envisioned with Spanish pavers, arched doorways and wrought-iron banisters. The original hardwoods, tile floors and windows remain. Other details were reimagined; an original stained glass window was relocated to the library from another part of the home.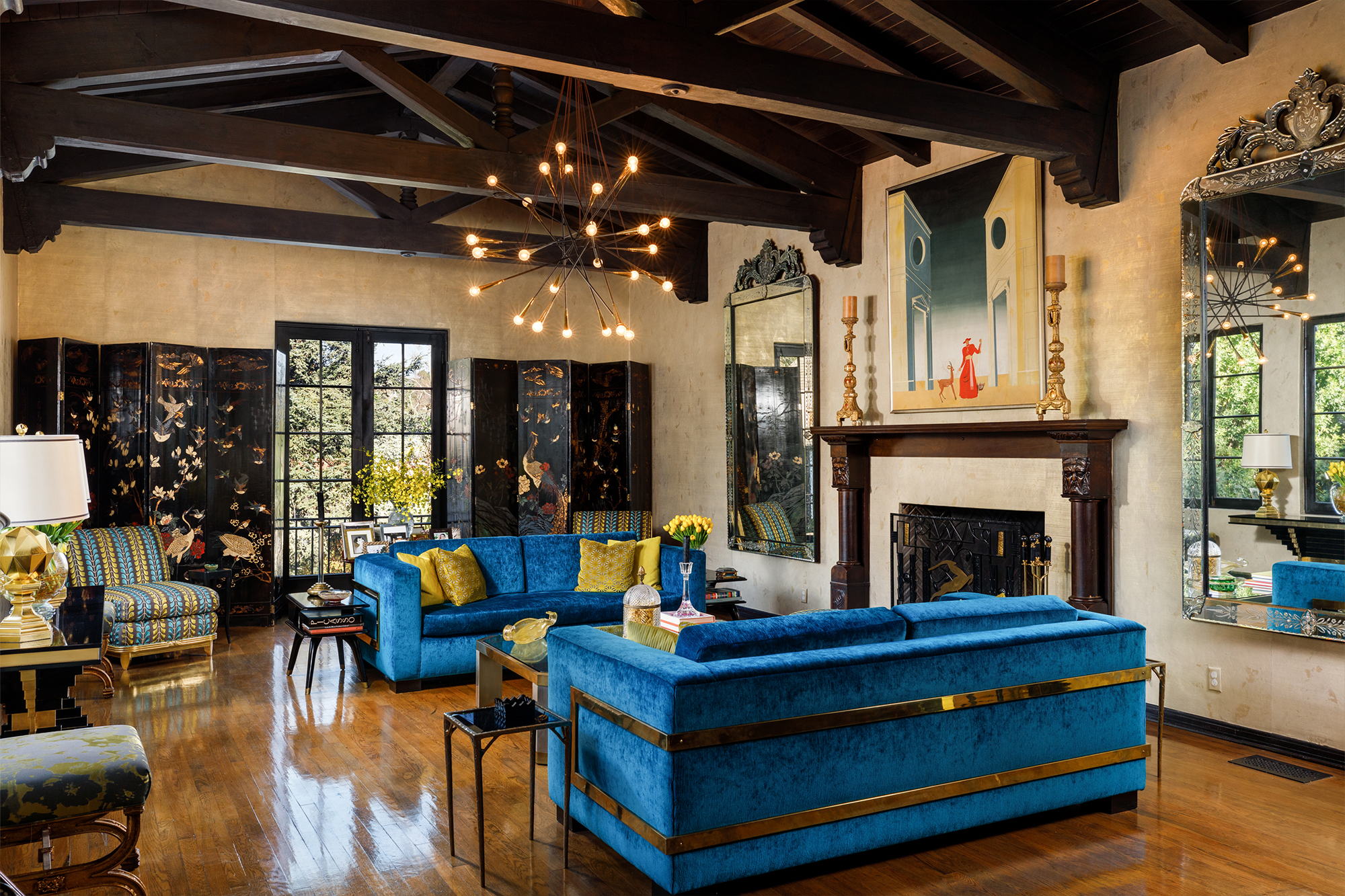 Rich points to Williams' understanding of how people wanted to live as a main reason why his designs have stood the test of time. "What was so revolutionary about Paul Williams was that he was always contemporary for the time he was designing. These are houses that are easy to update for modern living without sacrificing his inherent style and intention," she adds.
The formal living room has a fireplace and vaulted ceilings adorned with thick beams and corbels. A coffered ceiling tops the dining room, which can easily accommodate a table for 10.
The lighting and decor in both the living and dining rooms blend modern with traditional for a dramatic effect.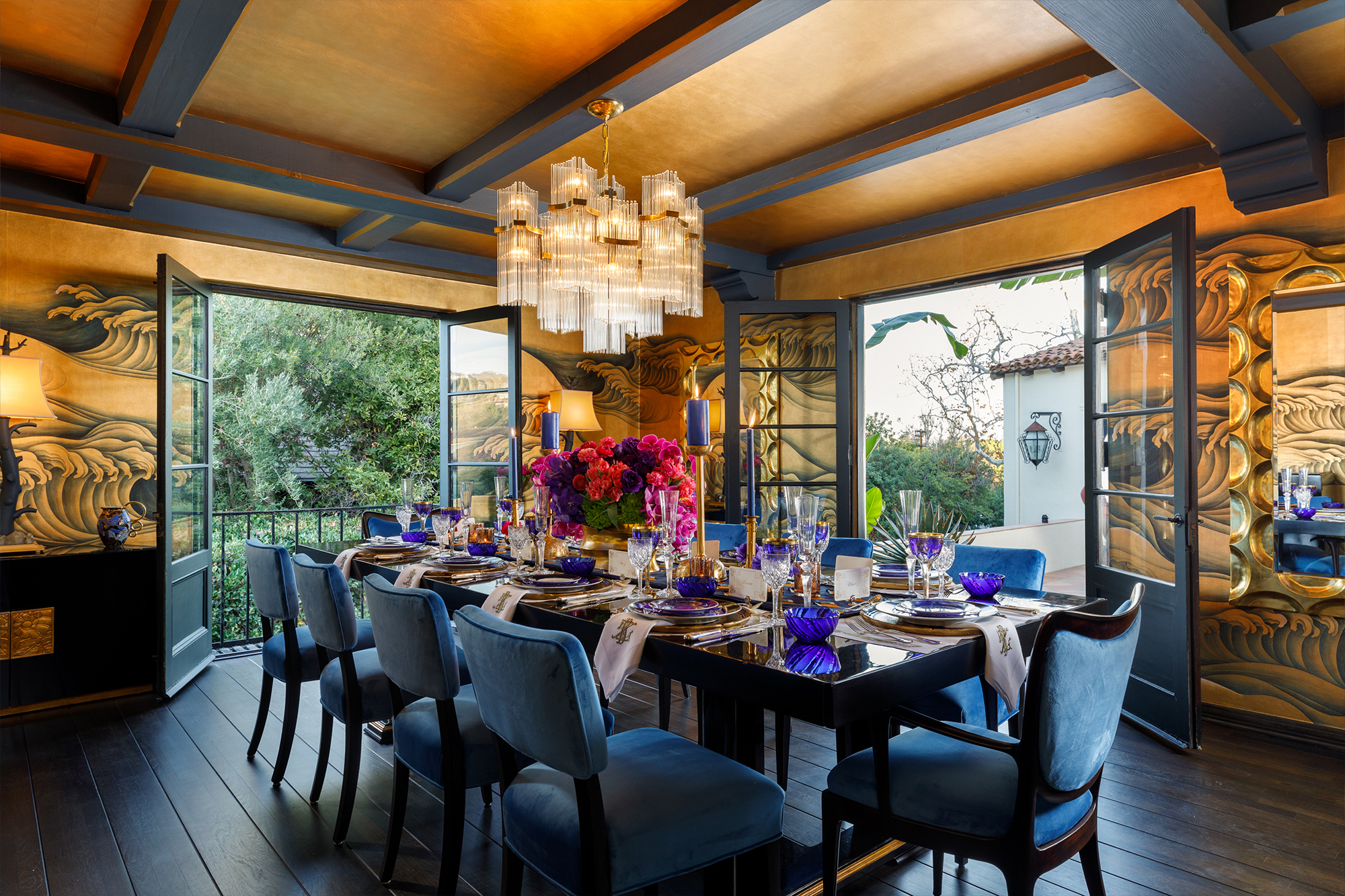 The expansion in keeping with the style added a sitting room and enlarged the main bedroom and family room/den.
The primary suite features a marble-floored bathroom with a black-and-brass bathtub and a showroom-style walk-in closet with black lacquer cabinetry.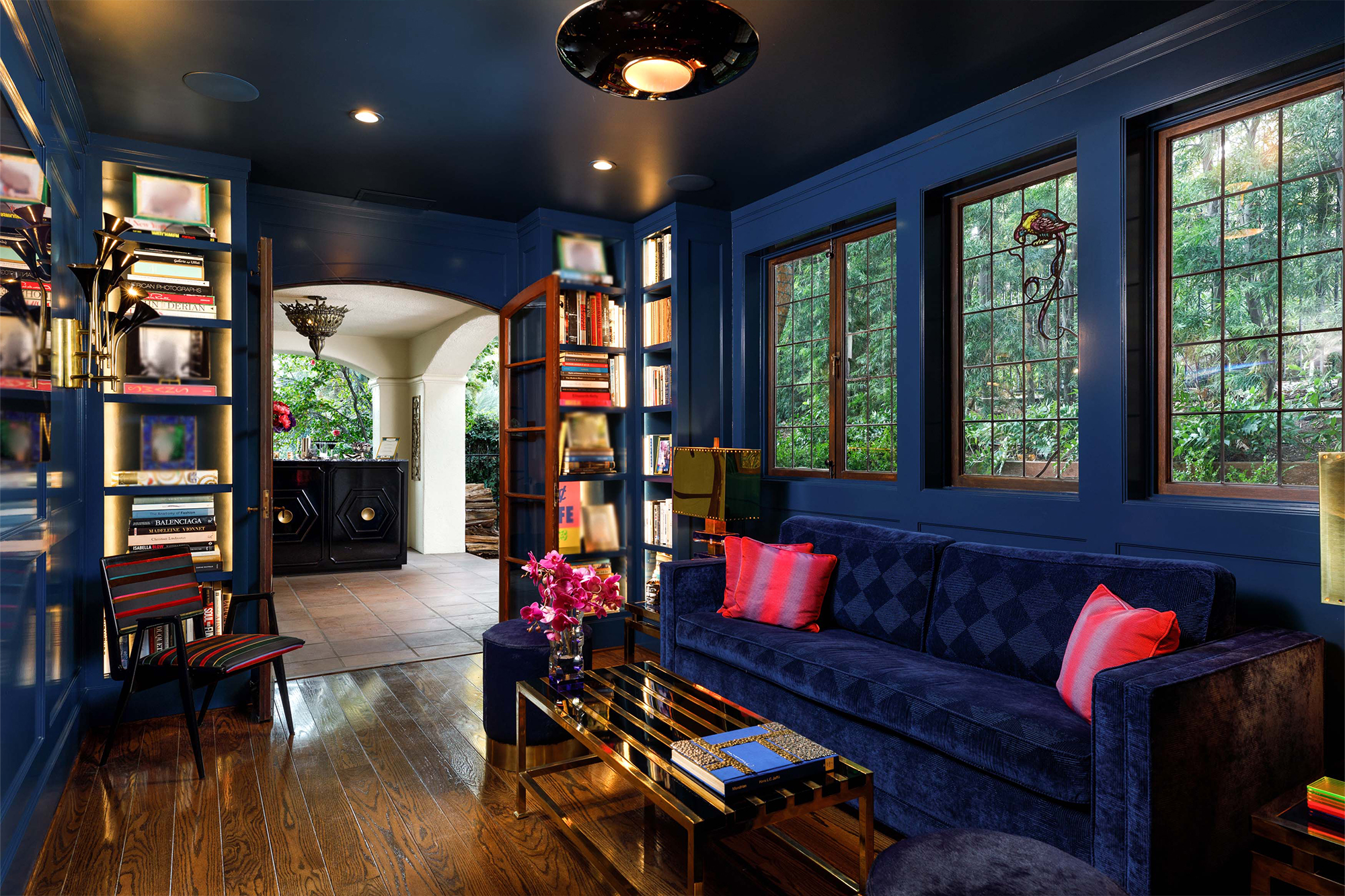 The blue lacquer walled library retains its original stained-glass windows and opens onto a terrace with a dry bar.
The den connects to the kitchen, which has a center island and a butler's pantry. There's also a gym.
The grounds contain a swimming pool, spa and barbecue center.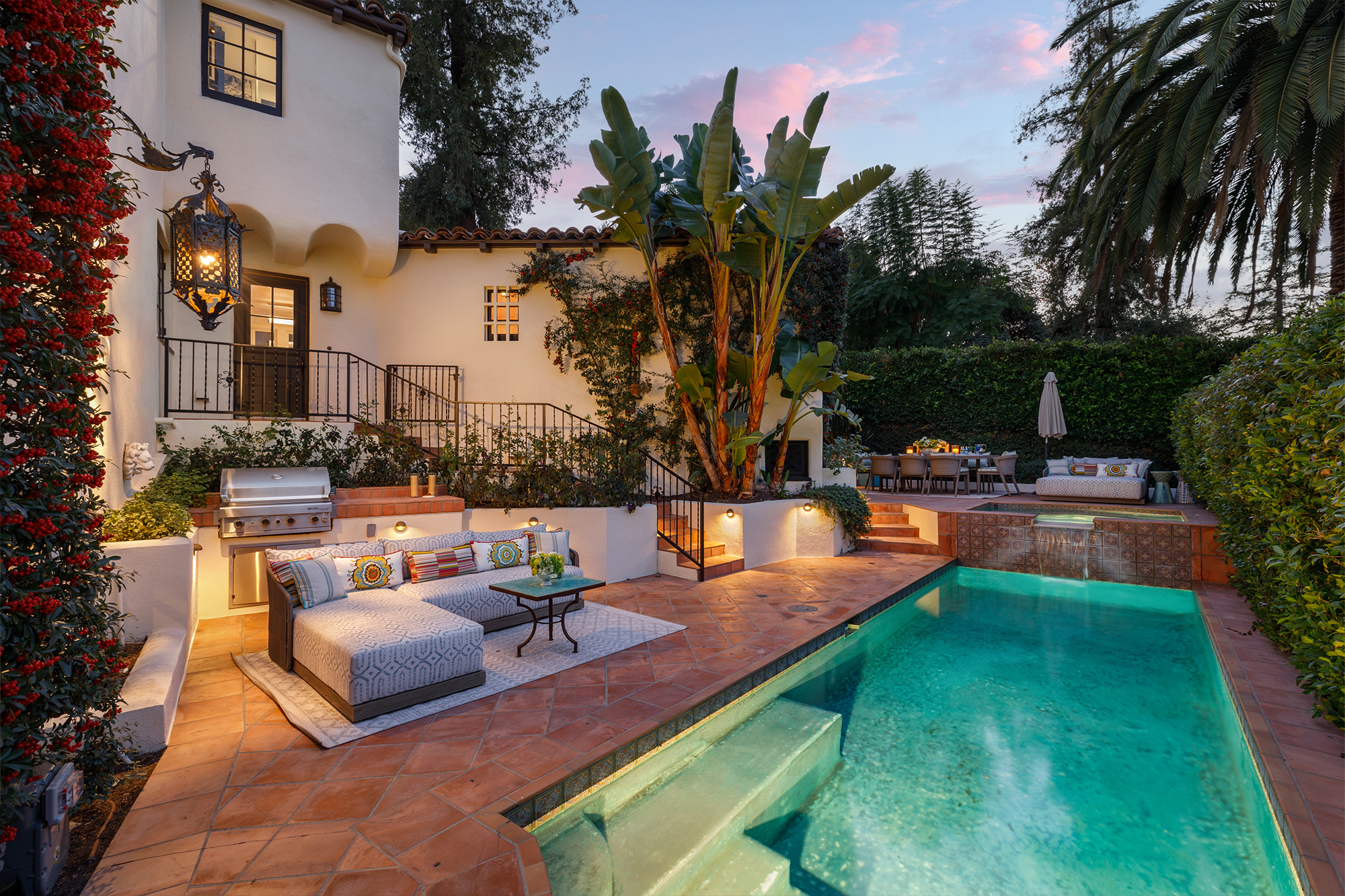 Listing agent Zach Goldsmith of Hilton & Hyland says that the combination of architectural pedigree and meticulous preservation makes the home one-of-a-kind. "This Los Feliz treasure represents the stunning and complete restoration of a piece of history combined with an updated infrastructure for modern-day living. It's the best of both worlds."
The three-story house has a total of five bedrooms and five bathrooms within nearly 5,000 square feet of living space. The asking price is US $6.795 million. View More of Listing
---
Story courtesy of Forbes