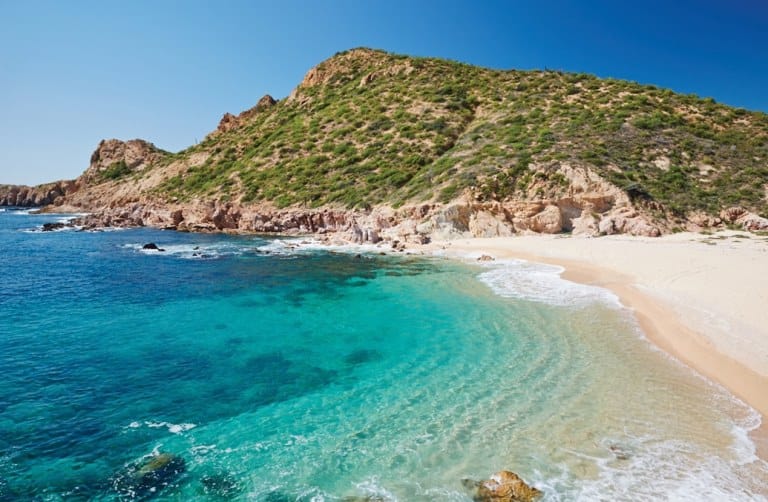 Robb Report has named Chileno Bay Resort & Residences and Itz'ana Resort & Residences to its list of most anticipated hotel openings of 2017. The two resorts, located in Los Cabos and Belize, respectively, have garnished attention for boasting uncommonly luxurious offerings in the most desirable vacation locales.
Chileno Bay Resort & Residences, is a new, contemporary resort community set alongside a protected cove on one of Baja's most coveted coastlines. A truly unique real estate opportunity, the Resort Residences at Chileno Bay are private, spacious villas designed for seamless indoor and outdoor living. With an extraordinary 22-acre beachfront community, featuring a modern hotel and incredible amenity collection, this represents an amazing opportunity to own a piece of heaven.
The community includes spacious and inspiring wholly-owned Residential Villas, a thoughtfully-designed modern resort, a signature restaurant, a serene spa and wellness center, and a host of exceptional amenities, which help Chileno Bay Resort & Residences bring a new vitality to the authentic Baja lifestyle.
Designed by the award-winning architecture firm Glazier Le Architects and Girvin Associates, the compound is architecturally contemporary while complementing its natural environment. On the outside, the villas feature warm natural colors and indigenous materials that effortlessly blend in with the home's surroundings. The interiors are designed with an emphasis on native stone and wood with a color palette consisting of earth, plant and sea tones.
The exceptional amenities available include a holistic spa and wellness center, fitness and movement studio, a signature oceanfront restaurant, and picturesque pools. Throughout the property, inviting spaces designed for socializing and enjoying the seaside surroundings have been seamlessly integrated into the natural environment.
Owners at Chileno Bay Resort & Residences have the exclusive ability to purchase a golf or social membership at Discovery Land's newest development, the Chileno Bay Club. The Golf Course is an incredible, Tom Fazio designed course with views of the Sea of Cortez from every hole. A social membership will provide access to the members-only beach club, which includes multiple pools, a wine lounge, cabanas and a kids club.
Chileno Bay Resort & Residences is ideally situated on one of Cabo's best beaches at Chileno Bay, providing endless opportunities for active pursuits on land and sea. The properties sit on one of the only natural bays in Cabo. The protected cove is teeming with colorful coral reefs and marine life, perfect for scuba diving and snorkeling, while its tranquil waters allow for year-round swimming, paddleboarding and kayaking. Nearby, scenic trails are available to indulge hiking and mountain biking enthusiasts.
Itz'ana is located in the hideaway beach town of Placencia, Belize, and has a prime location on the destination's 16-mile Caribbean peninsula, with the sea on one side and the lagoon on the other. The 66 waterfront residences and 20-room hotel are designed in collaboration with Boston-based architect Roberto de Oliveira Castro and New York-based interior designer Samuel Amoia to offer homeowners and guests a sense of adventure without sacrificing luxury.
Every Itz'ana residence boasts thoughtful floor plans, spacious living areas and expansive outdoor terraces overlooking the marina or sea. The meticulously designed interiors are appointed with locally commissioned custom furniture elegantly crafted from local hardwoods. Additional features include organic woven fabrics made from materials found in Central America.
Itz'ana Residences offers the unique opportunity to get in on the ground floor of Belize real estate with an investment that is as financially rewarding as it is personal. As a part of Itz'ana Resort, your home can be rented hassle-free by Itz'ana's expert management team, ensuring pristine maintenance while delivering an impressive return. Embrace luxury and it will embrace you back.
The property will host an exclusive soft-opening in late Spring, and a full opening at the end of the year.
To view the original Robb Report article, click here.