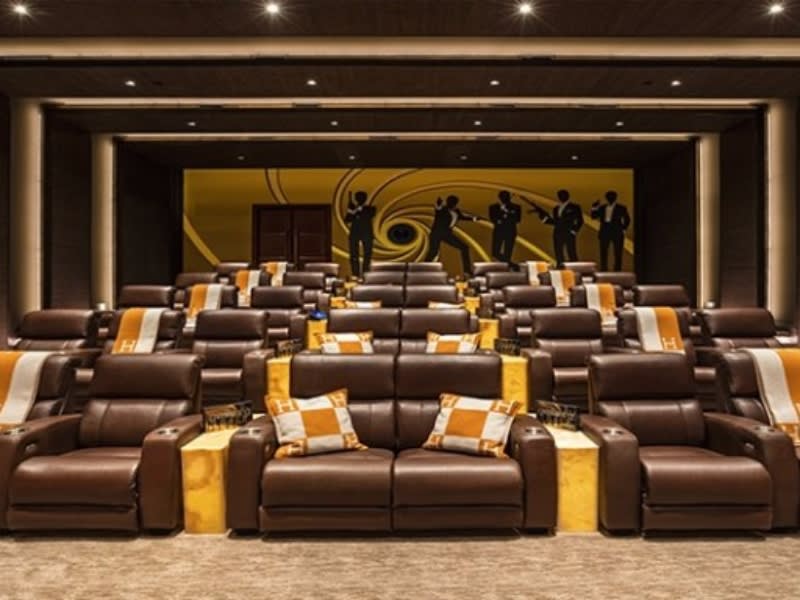 The holiday season has officially arrived! While most families celebrate by drinking fall sangria and having copious amounts of tryptophan over laughs at the dinner table, make a splash with your guests this Thanksgiving weekend! Take the festivities to one of these entertainment rooms where you can have front row seats to all the games. Hilton & Hyland rounded up a variety of properties with the best basements, theater rooms, and entertainment decks so your football-watching experience will be truly unforgettable.
Billionaire – Listed by Branden & Rayni Williams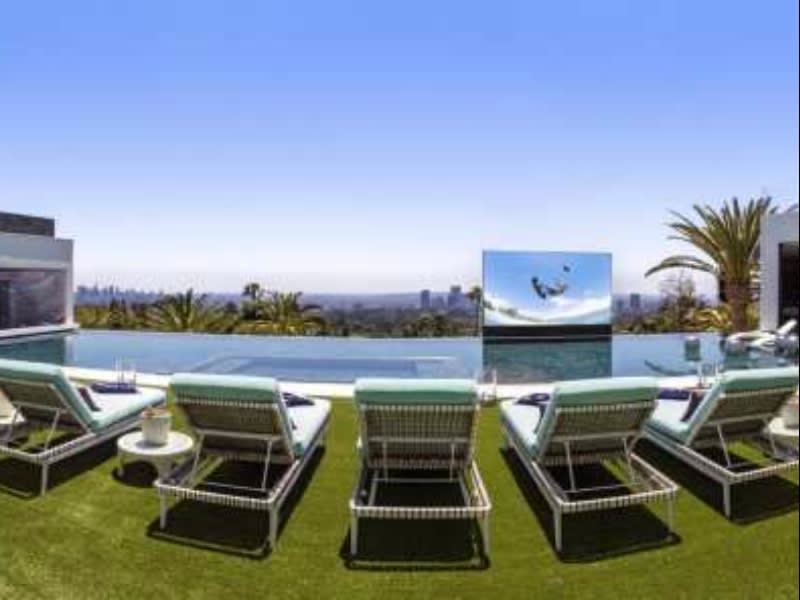 While this home has 12 rooms to choose from to watch the games, imagine spending this holiday season poolside on one of the countless entertainment decks. With the temperatures rising into the 90s this year, you can take a dip while never having to miss a down.
613 N Canon – Listed by Jeff Hyland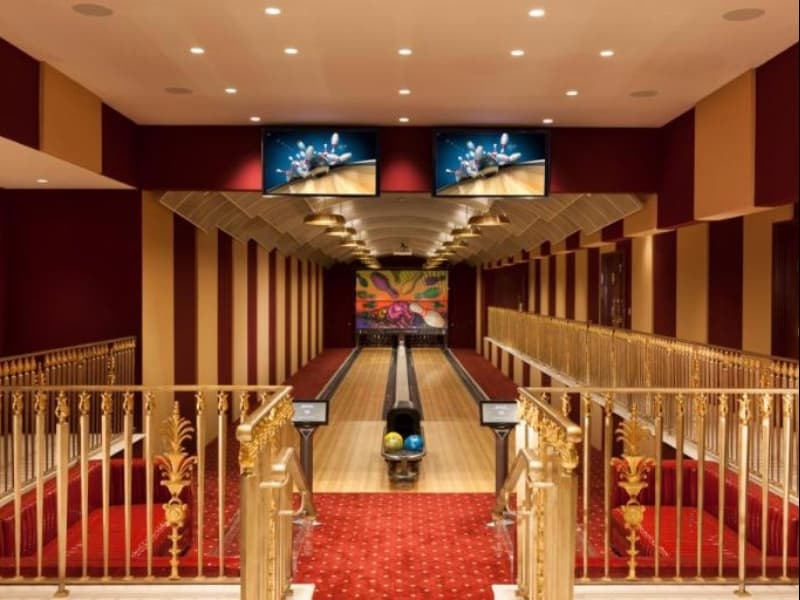 This home boasts a spacious theater room with stadium seating and a planetarium-like ceiling, but if you would rather be more active during the games, you can watch and entertain in the basement which includes a basketball court, a Qubica AMF two-lane bowling alley and massage parlor.
Opus – Listed Drew Fenton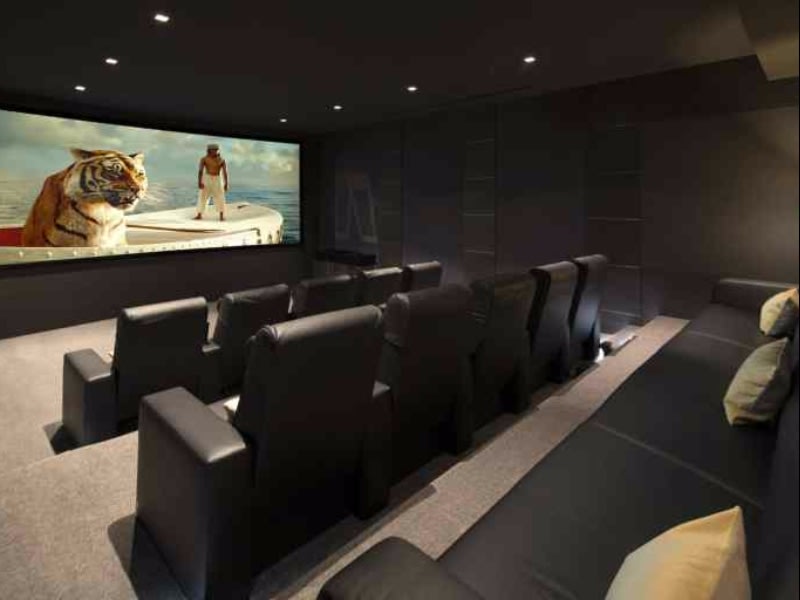 Between the two swimming pools, beauty salon, cinema, Cristal Champagne room and car museum, there will never be a dull moment this holiday season. Opus is the ultimate in luxurious amenities.
Heather House – Listed by Stephen Resnick & Jonathan Nash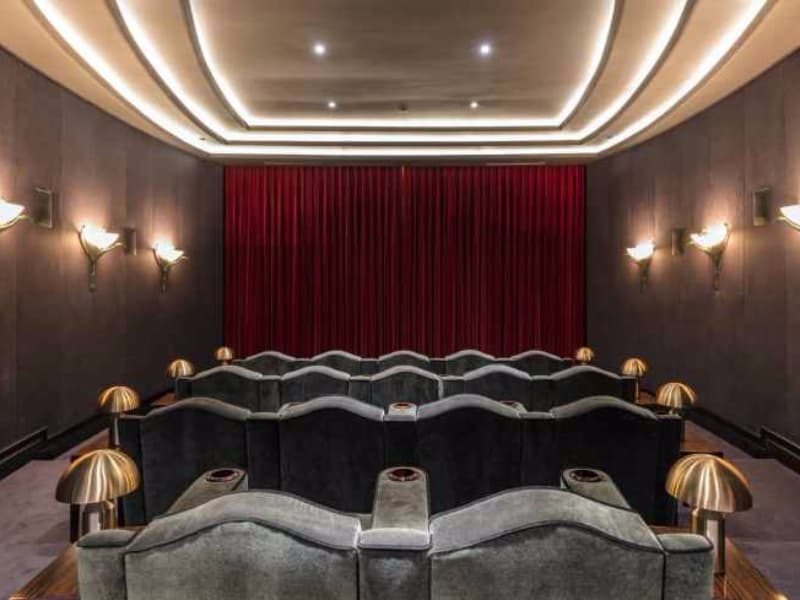 The original art deco 16-seat screening room will certainly leave a lasting impression on your guests this Thanksgiving weekend. Should you find the game more stressful than entertaining, you can retire to the indoor golf simulation room or the luxury wine cellar with fully ventilated cigar room.
Villa Burlingame – Listed by Drew Fenton & Bjorn Farrugia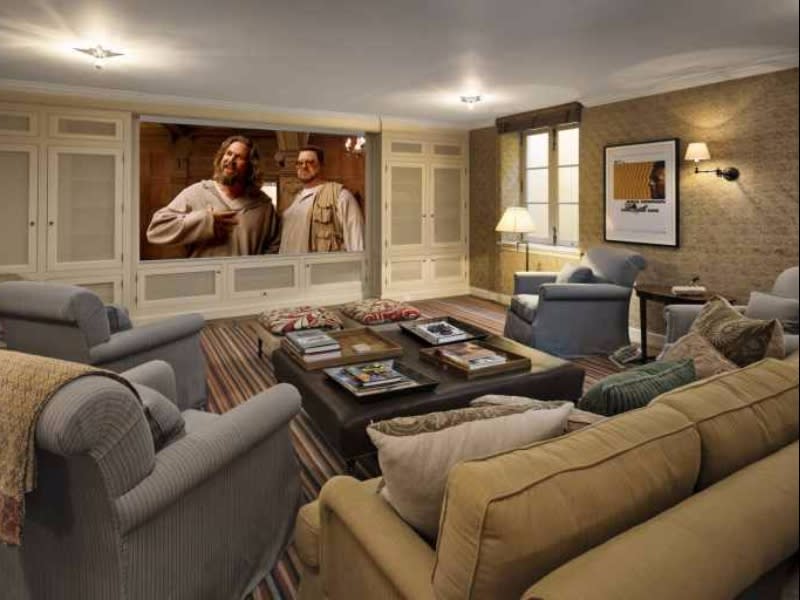 Completed in 2010, the fruit of collaboration by two of the greatest aesthetes of our age: architect Oscar Shamamian and designer Michael Smith. This celebrity estate compound includes a lavish screening room which allows the entire family to gather in one room. For those who need to relax and de-stress from watching the games, there are billiards and a bar to take your mind off your losing team.
Maison du Soleil – Listed by Branden & Rayni Williams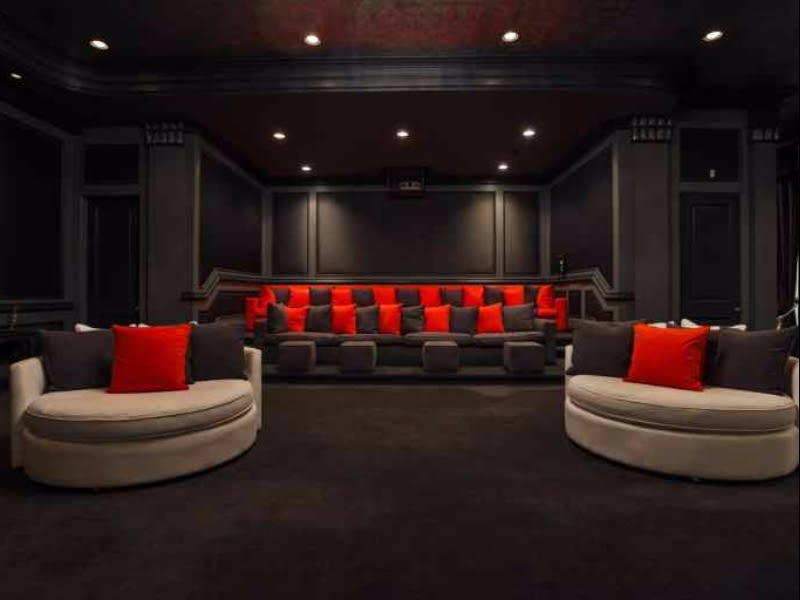 The legendary 30,000-square-foot Holmby Hills compound is comprised of 17 beds, 22 baths and amenities suited to the most discerning taste – from a luxurious and sophisticated bath house to a 6,000-square foot movie theater. The open floor plan seamlessly blends indoor and outdoor living, with each room allowing guests to capture breathtaking views of the grounds, which feature five divine, enchanting gardens. With all of its scale and grandeur, the home remains warm, and inviting, making this iconic Paul Williams estate a unique retreat for intimate family life yet poised for upscale entertaining.