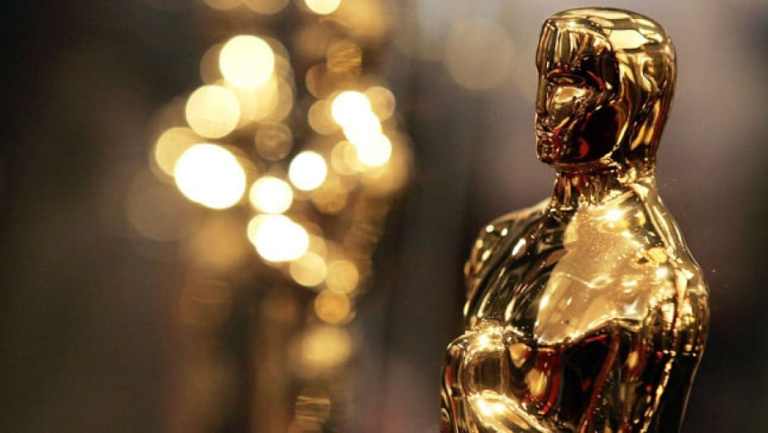 Once again, that time of year has returned where streets are closing in preparation for the 89th Academy Awards Ceremony and driving into Hollywood on Awards Night would be the textbook definition of a nightmare. In the spirit of Oscars road closure season, Hilton & Hyland has a few homes that would be ideal to not only avoid traffic, but to host an unforgettable Oscars After Party.
924 Bel-Air Road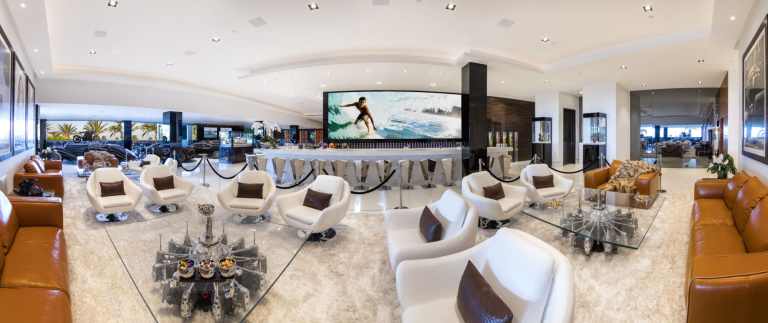 The masterpiece speaks for itself, boasting over 17,000 sq ft of entertainment space, you are afforded the option to watch the Oscars inside in a 40-seat 4K Dolby Atmos Theater or sitting poolside on the rooftop, taking advantage of the outdoor pop-up theatre. Seamlessly moving the party outside, there is something for everyone. Offering privacy, extravagance, a showroom of cars, a four-lane bowling alley, over 100 art installations, four sumptuous and meticulously curated levels, unobstructed panoramic views spanning from the mountains to Downtown LA and to the ocean, you are no longer having just an awards show after party, you are hosting the soirée of the century!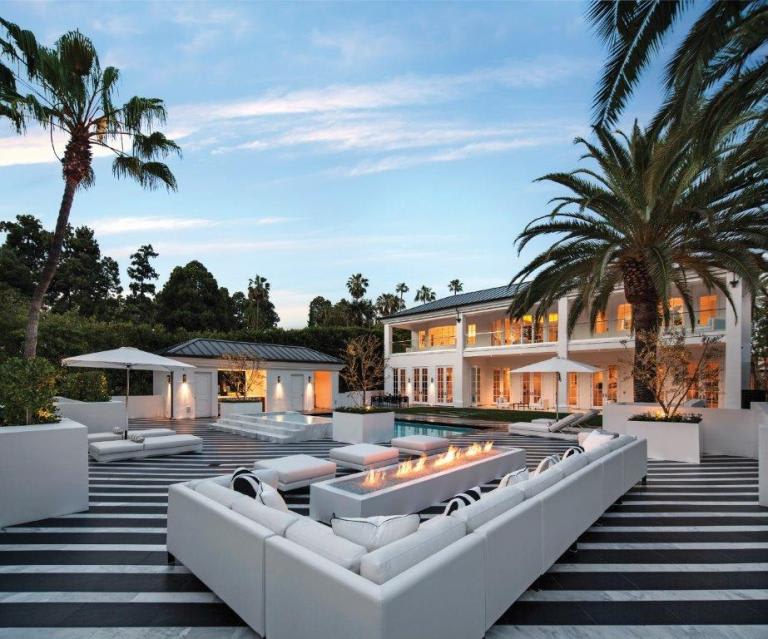 "The Essence of Beverly Hills," 917 N Crescent Dr is the ultimate location for an Oscars after party. Immediately adjacent to the world famous Beverly Hills Hotel. Like your guests, this French Modern Estate dazzles in high style and sophistication. Expansive grounds include motor court, porte-cochere, pool with pool house, grill, and black & white marble pool surround. Feel the pulse of the city in an unrivaled Beverly Hills location. Should your guests not want the party to end, the Guest House includes a cinema for 20 guests, Miele equipped concession bar, and spacious gym, staff suite and 4-car garage. They can even walk to The Polo Lounge for breakfast.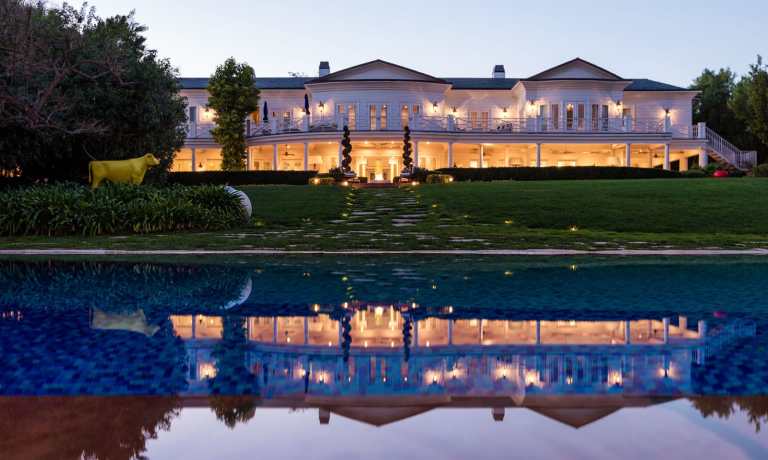 Elegantly situated in the Platinum Triangle's crown jewel of Holmby Hills, Maison Du Soleil is one of the most magnificent Los Angeles estates. Once your viewing party has concluded in the 6,000 square foot movie theater, the after party can commence on the breathtakingly expansive grounds. Boasting five enchanting gardens, countless poolside cabanas, warm and inviting wall-to-wall seating, and fire pits that will not only accommodate your large-scale awards bash, but persuade friends to become live-in guests. Attending an Oscars after party at 10250 West Sunset is every socialite's dream.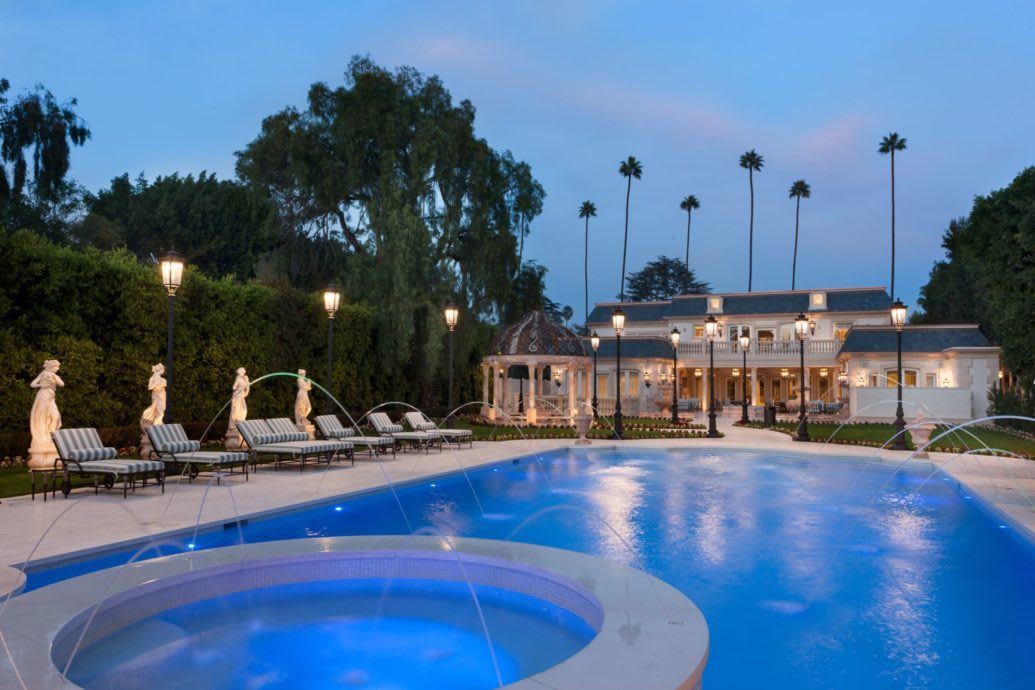 Much like the Academy Awards, Maison 613 sets a new standard of elegance, beauty, and sophistication in the residential landscape of Beverly Hills. Having a viewing party in the state-of-the-art theatre with a ceiling designed to mirror the sky is a must! Immediately following, you and your guests can escape to the sweeping serene, park-like grounds for an Oscars after party. Joining you will be beautiful landscaping, a resort-size swimming pool with plenty of surrounding seating, numerous patios and a grand dining patio with fireplace, exquisite granite angelic water fountains and classic antique lanterns lighting your way throughout the expansive grounds. At this gathering, you will have plenty of room to experience a flawless blend of luxury and bliss.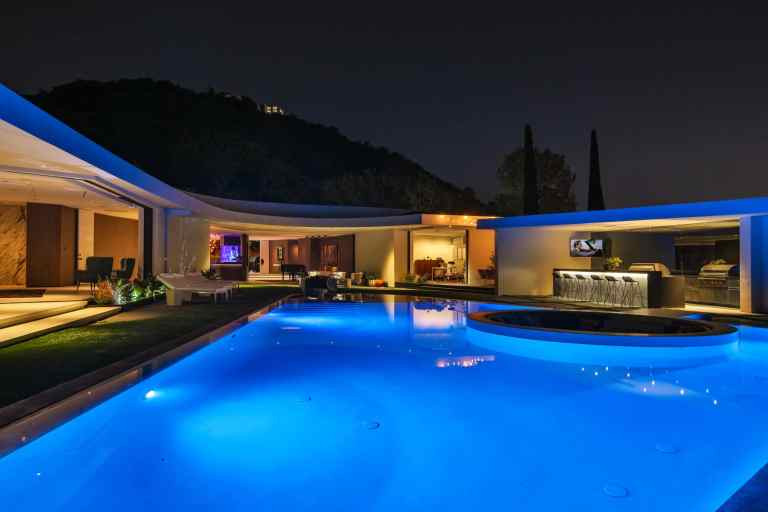 The best way to pay homage to Old Hollywood would be celebrating the 89th Academy Awards in the mid-century modern oasis that is 410 Dabney Ln. Pulling every 60's socialite's dream into the 21st century, this property is the pinnacle of Beverly Hills style, 60's sexiness, and 2017 smart living. Sinatra's flair with Bond's technology creates the ultimate recipe for an after party success. From the sweeping roofline to the flared pool edge, or from the poolside bar to an actual floating lounge overlooking explosive panoramic views of Los Angeles, 410 Dabney Ln welcomes you and your guests to Trousdale, where legends like Elvis, Sinatra, and Nixon once called "home."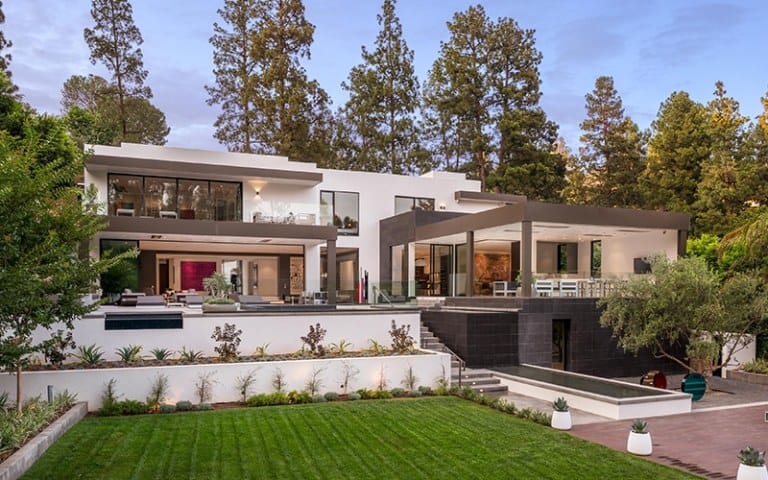 1231 Lago Vista Dr sets the perfect ambience for any awards show party by combining a striking contemporary and sleek appearance created by dramatic modern architecture, exquisite craftsmanship, a selection of the most sophisticated finishes, and 33 soaring floor-to-ceiling Rimadesio Italian glass doors that seamlessly invite you into the sweeping backyard, unveiling beautifully manicured lawns juxtaposed against the stain-proof stone composite slab, and chic edge pools. The openness of the home allows you to flow from one sumptuous level to the next, making socializing that much easier. The surrounding trees provide the utmost privacy, giving you permission to completely get lost in this Lago Vista property's splendor.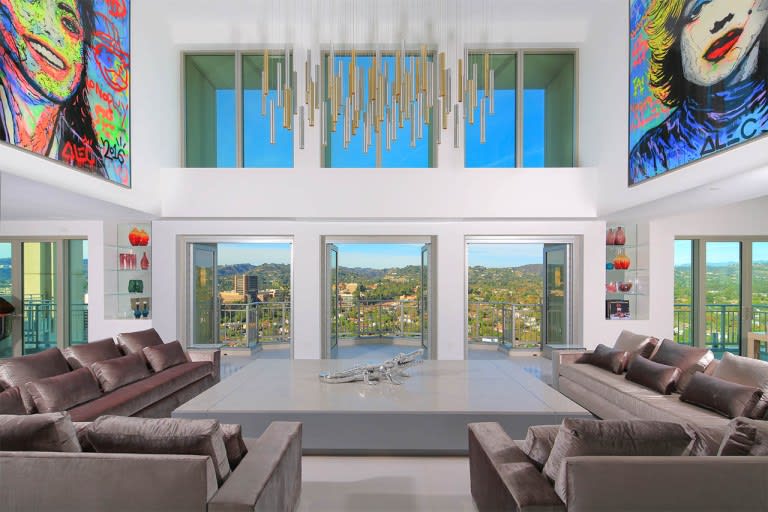 If you can't drive into Downtown on Awards Night for an extravagant rooftop party, 10727 Wilshire Blvd PH4 will bring the entertainment to you! The Remington penthouse of approximately 6,000 sq ft has perhaps the largest outdoor terrace on Wilshire with approximately 3,000 additional sq ft, thus creating one of the most impressive penthouses in Los Angeles – and the ideal after party location. Stupendous views span from the ocean to the Hollywood Hills that will leave your guests ranting and raving about your gathering for months!