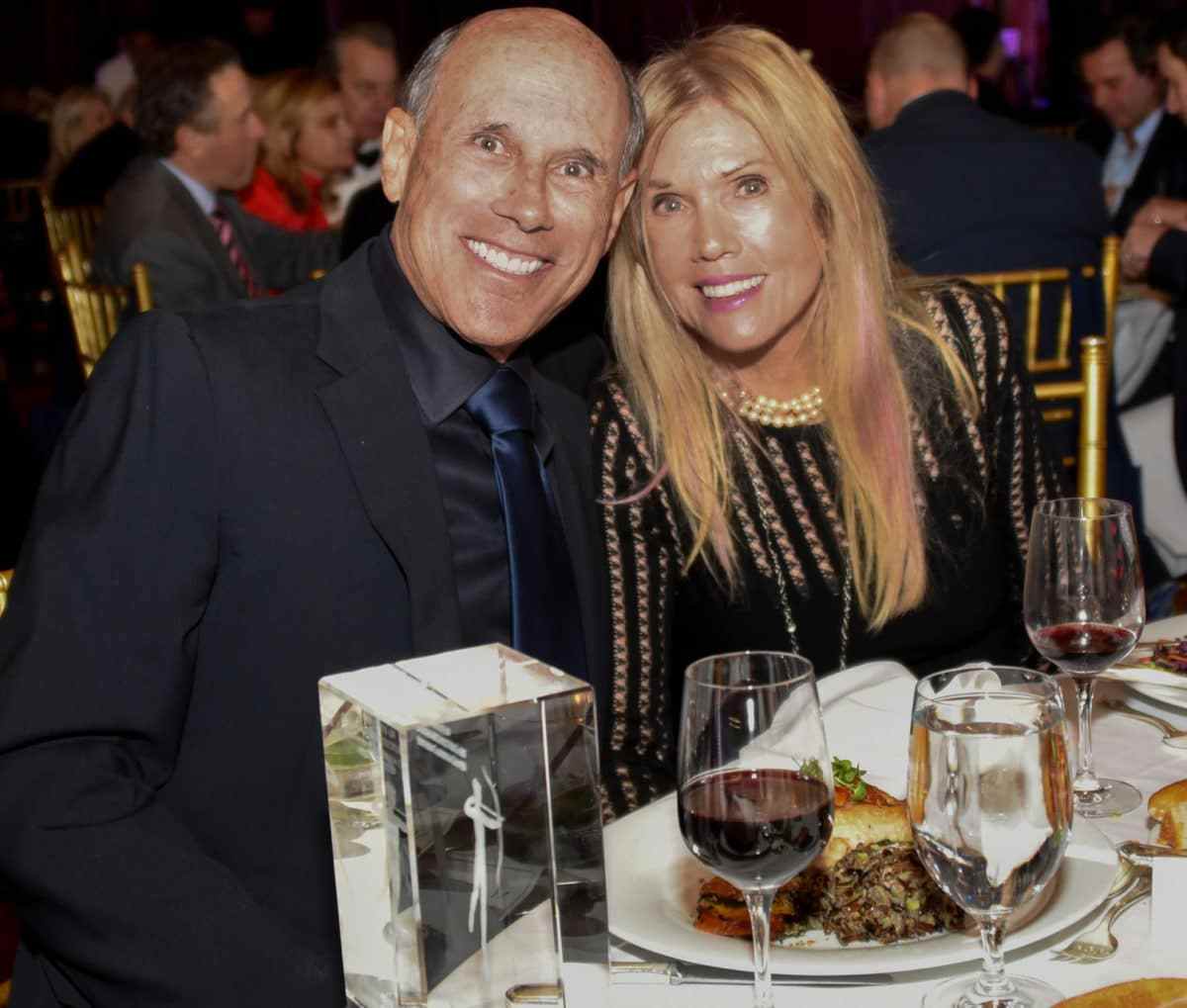 The Institute of Classical Architecture & Art, Southern California Chapter (ICAA SCC) honored Jeff Hyland, President of Hilton & Hyland, for his achievements and contributions in advancing the classical tradition in architecture and art at their 2017 Legacy Dinner.
Over 200 guests gathered at the historic California Club to celebrate the man of the hour. Listed on the National Register of Historic Places, the California Club was graciously made possible by Suzanne Rheinstein, the honoree of the 2016 ICAA SCC Legacy Awards Dinner.
Jeff Hyland has been a pioneer in the Los Angeles real estate scene for the past three decades and has personally brokered some of the city's most iconic transactions. His recent book, The Legendary Estates of Beverly Hills, is a 428-page journey inviting readers into some of the most celebrated and high-profile homes of Beverly Hills.
"I'm incredibly grateful to be honored," said Jeff Hyland, President of Hilton & Hyland. "I take tremendous pride in my work, and how it has contributed to Beverly Hills. I love this city and I look forward to spreading my affinity for Beverly Hills for many years to come."
As president of Hilton & Hyland, Jeff and his partner, Rick Hilton, have listed many of the most prestigious addresses throughout Los Angeles.
Rick Hilton, added, "There's no question that our contribution, and Jeff's contributions, to the Beverly Hills real estate business sets itself apart from all others. Jeff and I have worked together for over two decades now, and I'm thrilled, but not surprised, that Jeff was bestowed this great honor."
Founded as two separate nonprofit organizations in 1991 and 1968 respectively, ICAA merged in 2002 as a national nonprofit whose goals were to celebrate, teach, and preserve the classical architectural practice in the nation. From humble beginnings to becoming the leading national nonprofit dedicated to advancing the reverence of classical tradition in architecture, the ICAA now has fourteen chapters throughout the country.
Founded in 2004, the mission of the ICAA Southern California Chapter has used education, media, events, and advocacy to help advance and foster a greater appreciation of the classical tradition in regional architecture, urbanism, and the arts throughout Los Angeles.
Proceeds benefit the ICAA SCC Education & Scholarship Program. To learn more, click here.
Header Photo Source: classicist-socal.org