Once again, that time of year has returned where streets are closing in preparation for the 91st Academy Awards Ceremony and driving into Hollywood on Awards Night would be the textbook definition of a nightmare. Last month, we compiled a list of estates that have strong ties to the big screen to mark the beginning of award season. In the spirit of Oscars road closure season, Hilton & Hyland rounded up a variety of properties with the ultimate basements, theater rooms, and entertainment decks to host an unforgettable Oscars After Party.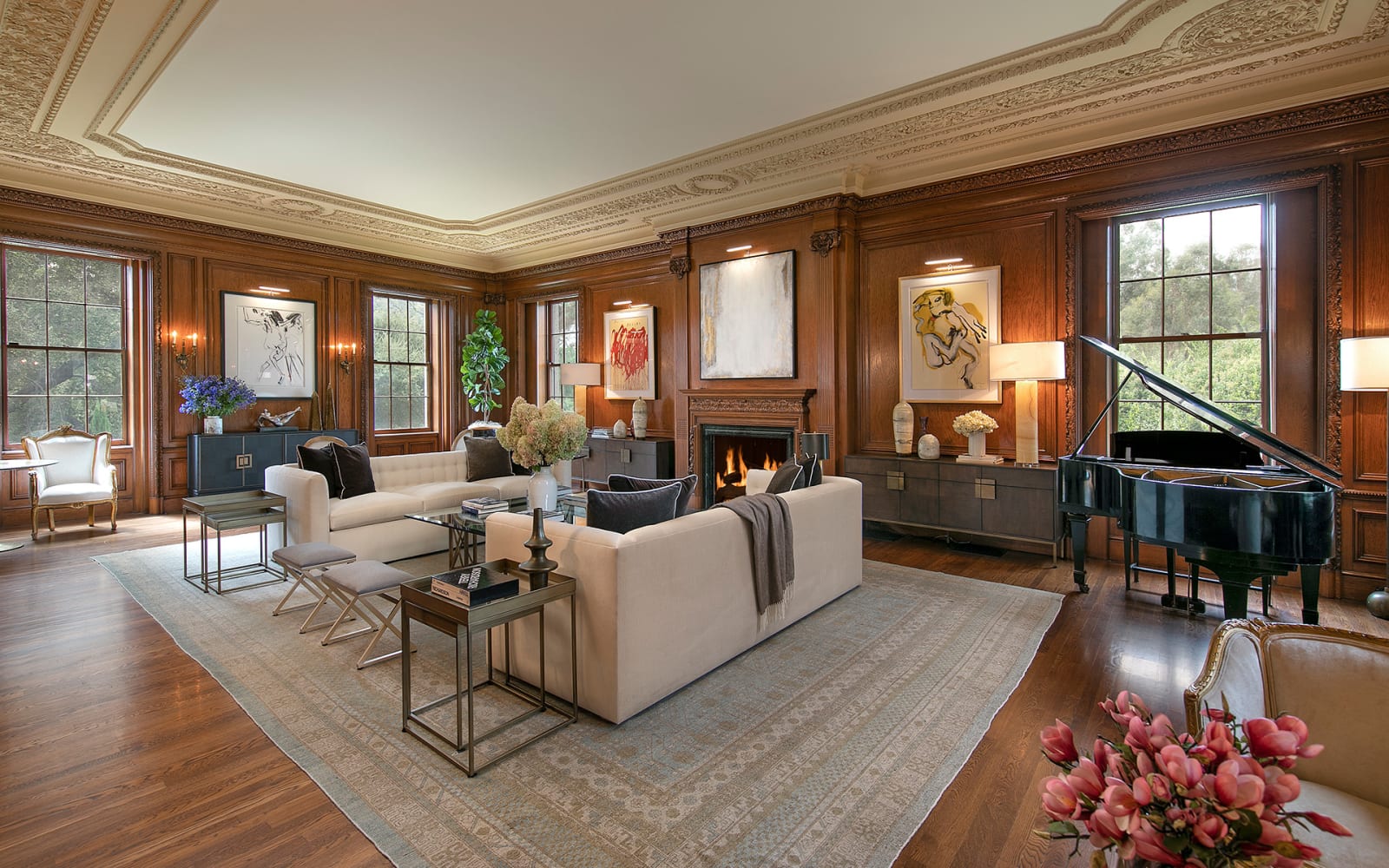 Sited on approximately 10 acres in the heart of Holmby Hills, Owlwood is a world unto itself. Rich in history, Owlwood was once home to Tony Curtis and Sonny and Cher. Grand public rooms were designed with the entertainer in mind, from the baronial living room, oval sun room, and magnificent dining room.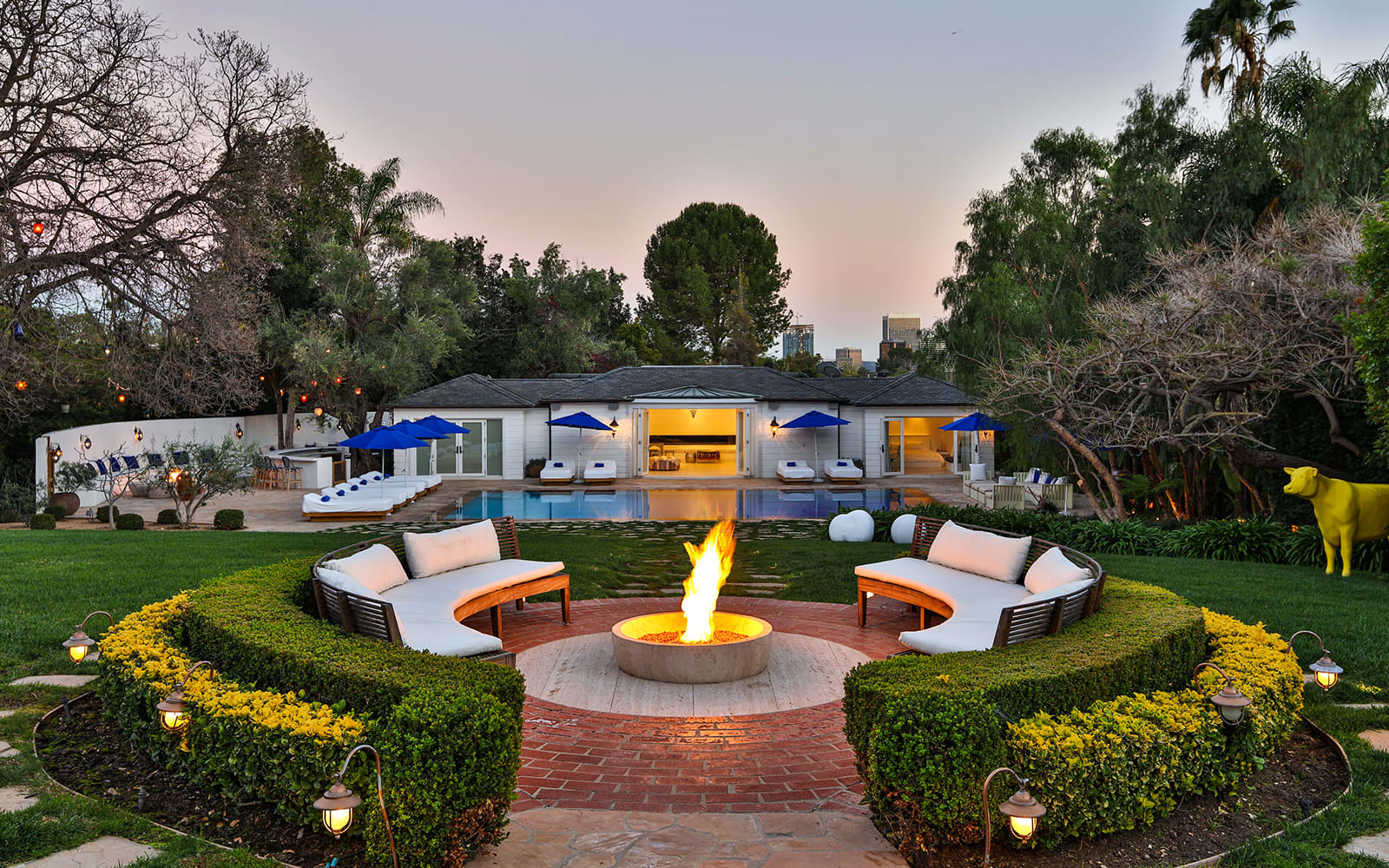 From a luxurious and sophisticated bath house to a 6,000-square foot movie theater, the open floor plan seamlessly blends indoor and outdoor living, with each room allowing guests to capture breathtaking views of the grounds, which feature five divine, enchanting gardens. With all of its scale and grandeur, the legendary home remains warm, and inviting, making this iconic Paul Williams estate a unique retreat for intimate family life yet poised for upscale entertaining.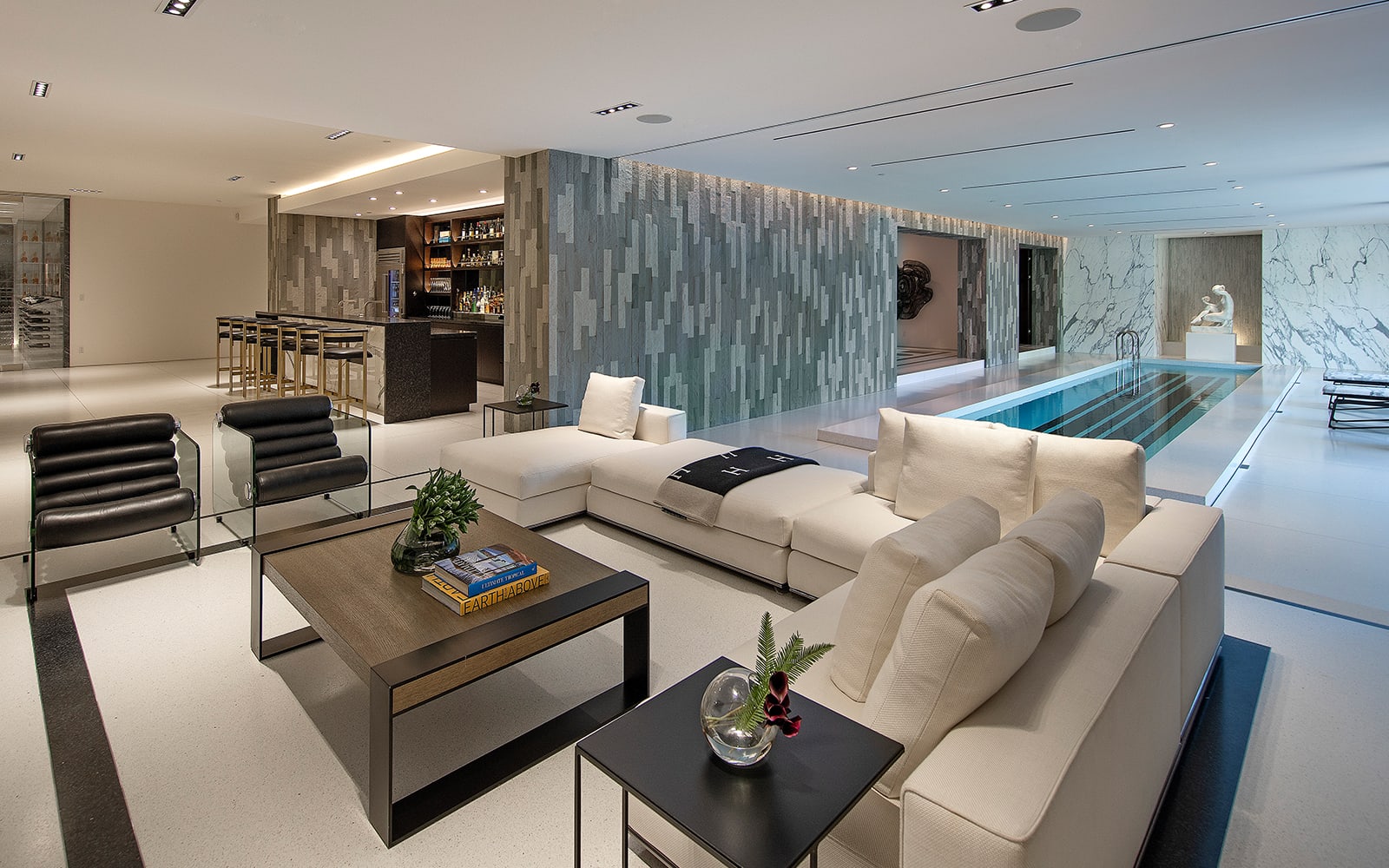 Fit for a mogul with over 31,000-square-feet of refined interiors designed by Stephen Stone, 330 is the ultimate showplace. Host your Oscars After Party in the lower level of the trophy home where you'll find a three-tiered screening room paneled in macassar and alpaca, a 3,400 bottle lucite wine and champagne cellar, spa dining room, catering kitchen, full bar with lounge, beauty salon, massage room, two changing rooms, sauna and the focal point– a spectacular indoor pool with sliding doors opening to the grounds.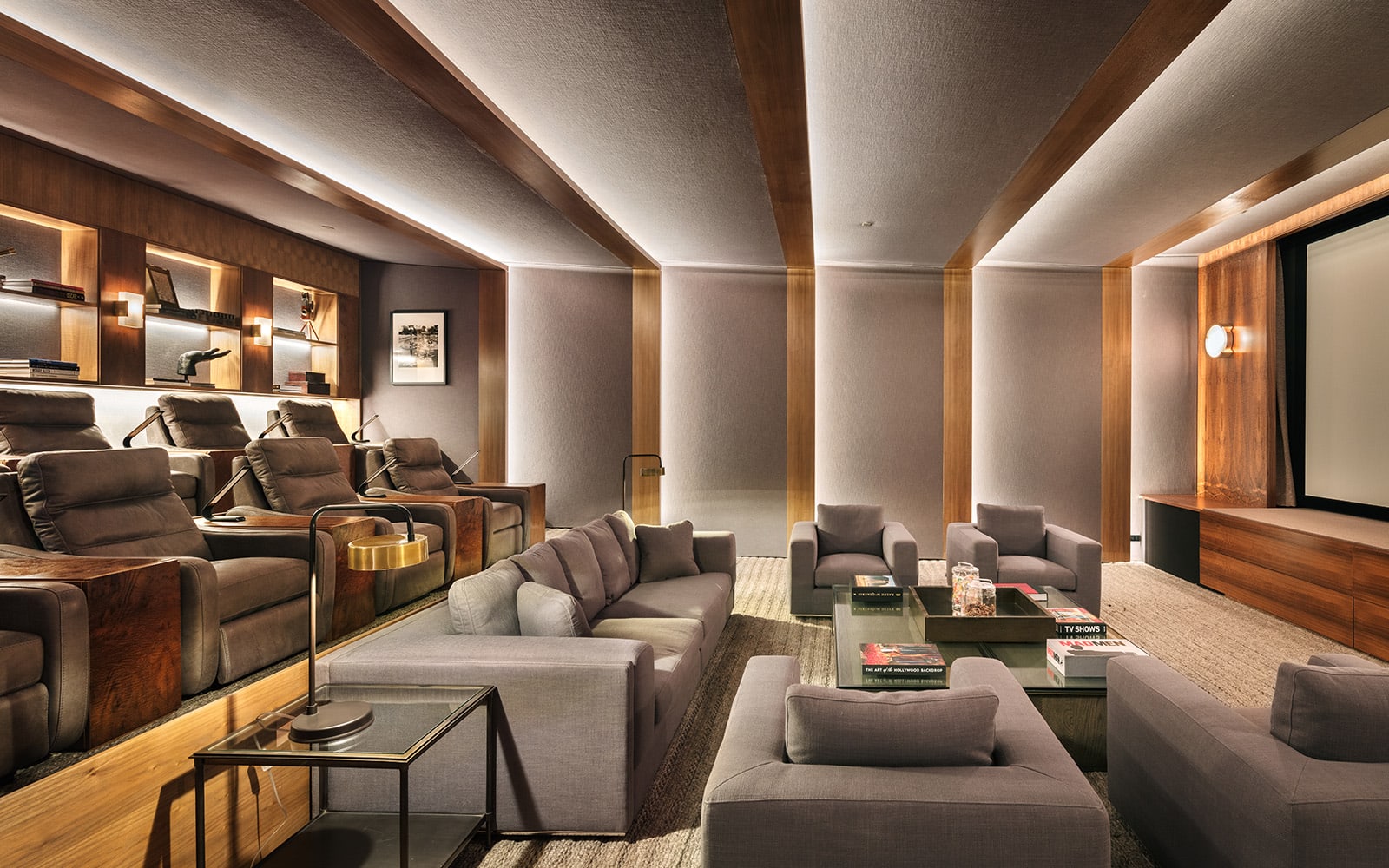 An entertainer's paradise, this modern masterpiece includes a lavish screening room which allows the entire family (and then some) to gather in one space to watch the Oscars. Should you wish to get some fresh air and not miss a single win (and leave a lasting impression on your guests in the process), you can retire to the rooftop entertainment deck with jetliner views of the city or gather poolside with the pop-up theater screen.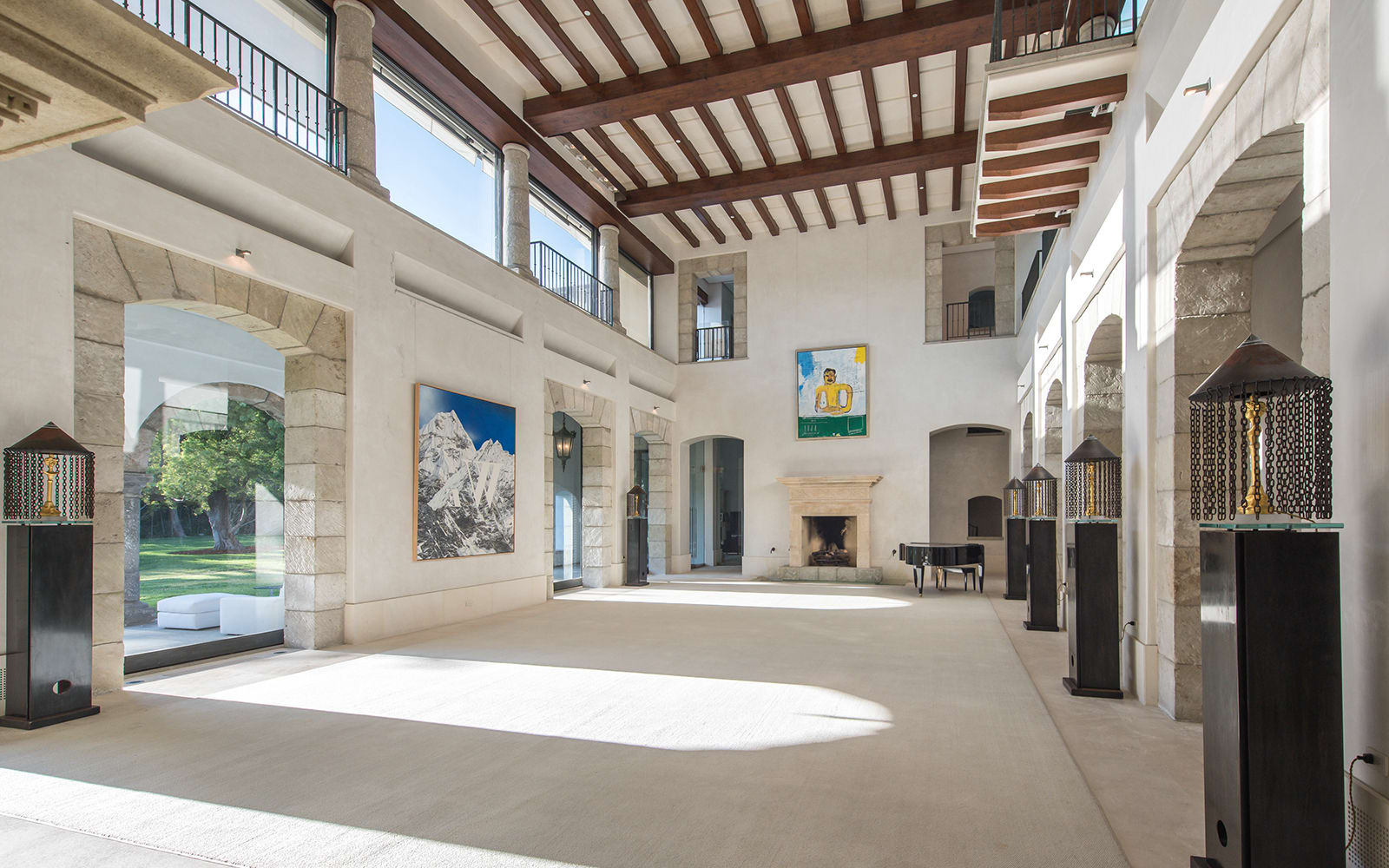 Seven years in the making, this 30,000+ square foot estate's provenance cannot be matched. Modeled after the Reina Sofia museum in Madrid, the iconoclastic Holmby Hills compound sets a new standard of luxury. Between the entirely subterranean waterproof cinema with large windows revealing the stark-aqua swimming pool and a soaring atrium with 30-foot ceilings from which all other rooms branch, your Oscars party is sure to be the talk of the town.