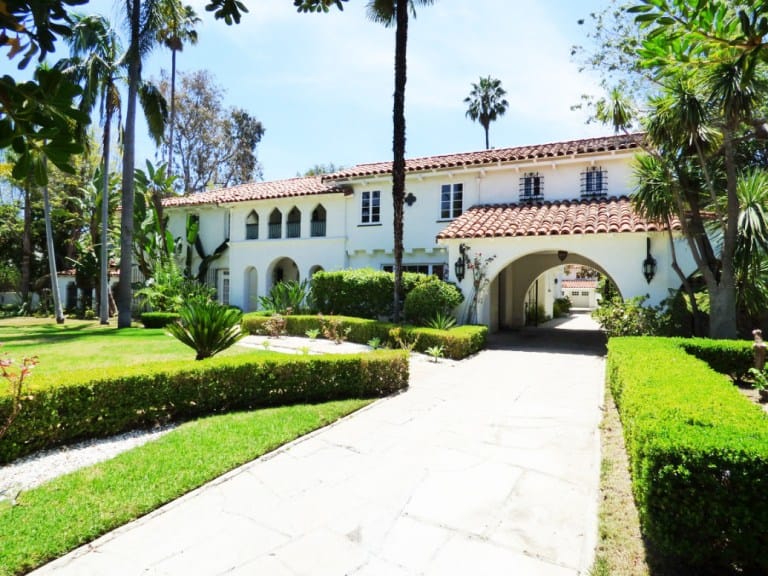 Vogue Living, a subsidiary of Vogue Magazine, recently featured the iconic Beverly Hills home that served as the backdrop of womenswear brand Co's Fall 2016 collection. The estate, located at 913 N Bedford Drive, is available through Dimitri Velis of Hilton & Hyland.
Initially after its construction, the 1926 Beverly Hills Spanish Revival was used to host "some of Hollywood's most extravagant parties." However, in the coming years, it was rented out to movie star Marlene Dietrich.
One of the most impressive features of the estate is the fact that it was decorated by Elsie de Wolfe. According to designer Justin Kern, de Wolfe was the "international grande dame who is now largely credited with inventing the interior design profession."
Kern was specifically impressed with the preservation of the home, noting that de Wolfe "was known for her love of whimsical murals and hand-painted chinoiserie and use of mirrors, all of which can be found in the home unchanged after almost 80 years."
The home itself remains an inspiration, with 8 bedrooms and 8 bathrooms. It sits atop one of the biggest lots in Beverly Hills and offers tranquil privacy across the lush land that spans well over an acre.
To read the article in Vogue Living, click here. To learn more about Dimitri Velis, click here.