The Beverly Hills real estate market is never anything short of exceptional. Multi-million dollar architectural masterpieces are in abundance, the quality of life is unparalleled, and residents include Hollywood stars, entertainment moguls, entrepreneurs, and high-profile investors from around the world. Not to mention, the highly coveted neighborhood is a builder's paradise, known for its mostly wide, flat, and impeccably manicured lots, a rare find anywhere you visit in Los Angeles.
Offering the highest quality of life, it is to no surprise the city enjoys an international reputation as a premier destination to work, play, and live. Below you will find our stunning Beverly Hills estates priced at $20 million and above.
Villa Firenze | Represented by Jeff Hyland and Rick Hilton
Asking $165,000,000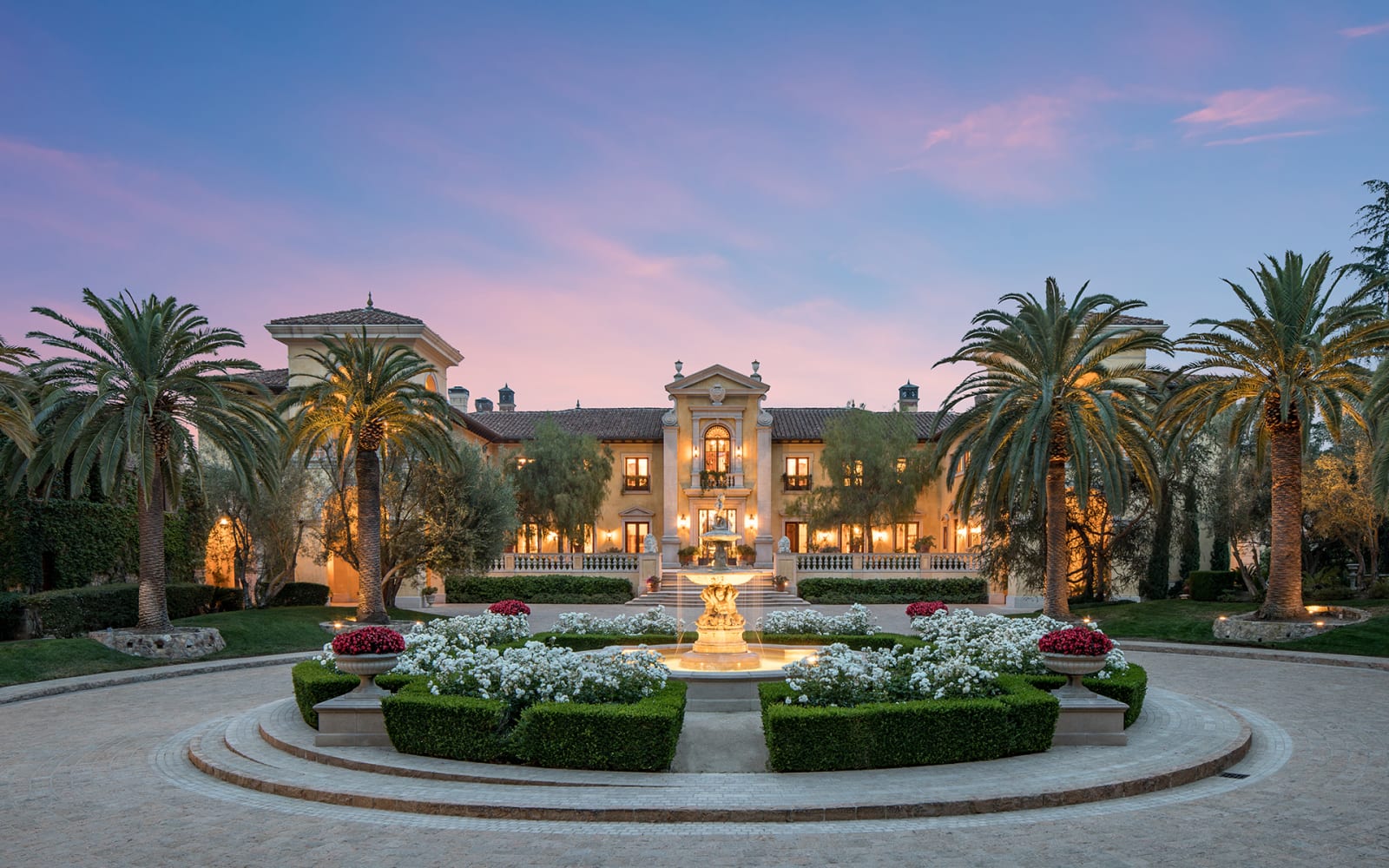 This authentic Italian village encompasses the largest assemblage in Beverly Park. On over seven acres, accessed by its own street, this one-of-a-kind property took over seven year to create.
The Glazer Estate | Represented by Jeff Hyland and Drew Fenton
Asking $75,000,000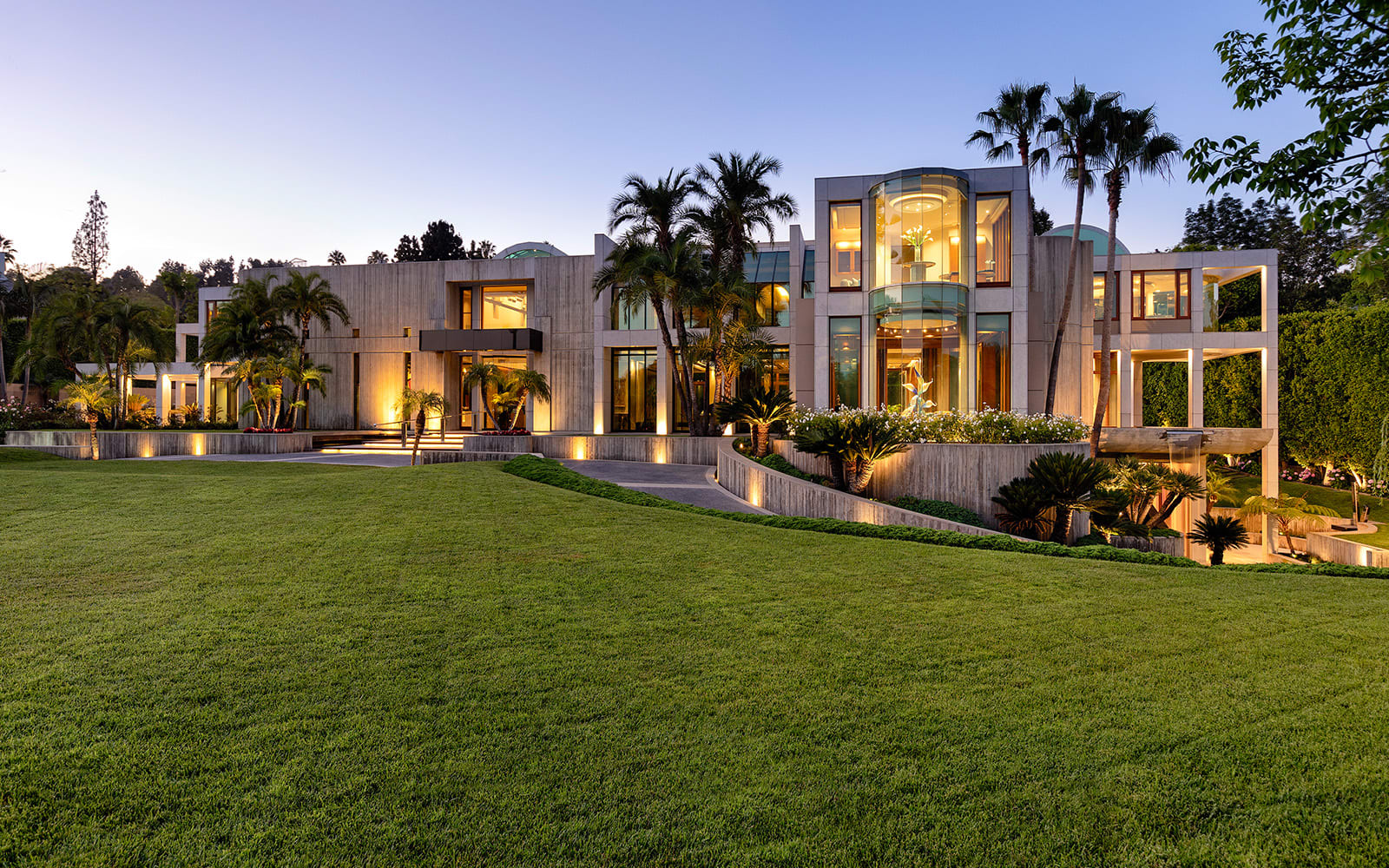 Located on the most prime estate section of Beverly Hills, Mountain Drive is perhaps the best street in the city. With no expense spared, the carefully curated Glazer Estate is the epitome of a world-class modern in a world-class location.
1175 N Hillcrest Road | Represented by Branden & Rayni Williams
Asking $59,995,000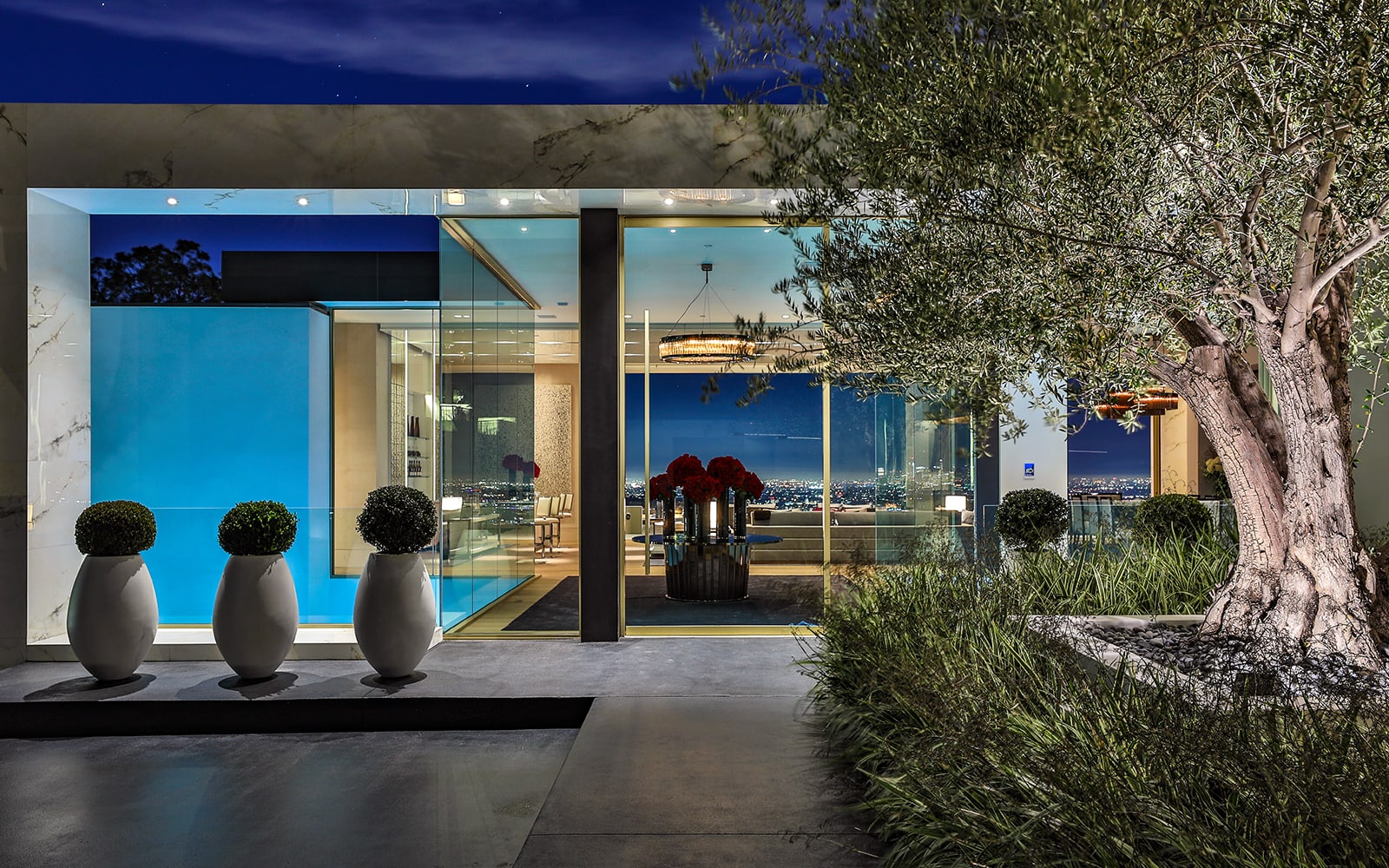 This modern space station has the most explosive views in all of Los Angeles. This Paul McClean architectural hovers over the 50-yard line of the city of Angels, offering the best of both worlds, the entertainment of the legendary Sunset Strip and the finest amenities of 90210 and Rodeo Drive.
The Ridgedale Estate | Represented by Susan Smith
Asking $49,000,000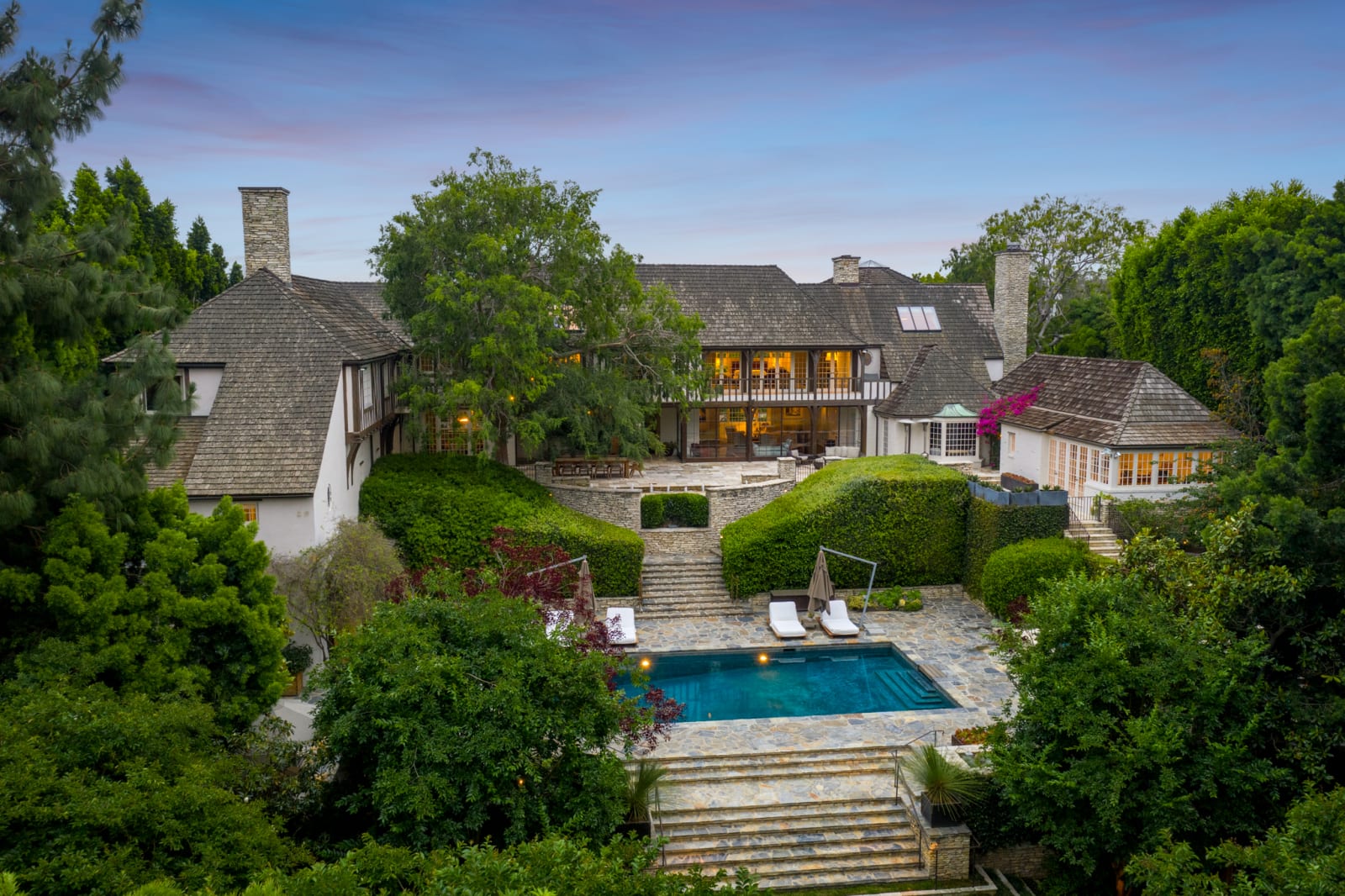 Built by Frederick March in 1934 this iconic gated tennis court estate designed by Wallace Neff has been meticulously upgraded yet has kept all the architectural integrity of a bygone era.
1500 Gilcrest Drive | Represented by Drew Fenton
Asking $46,750,000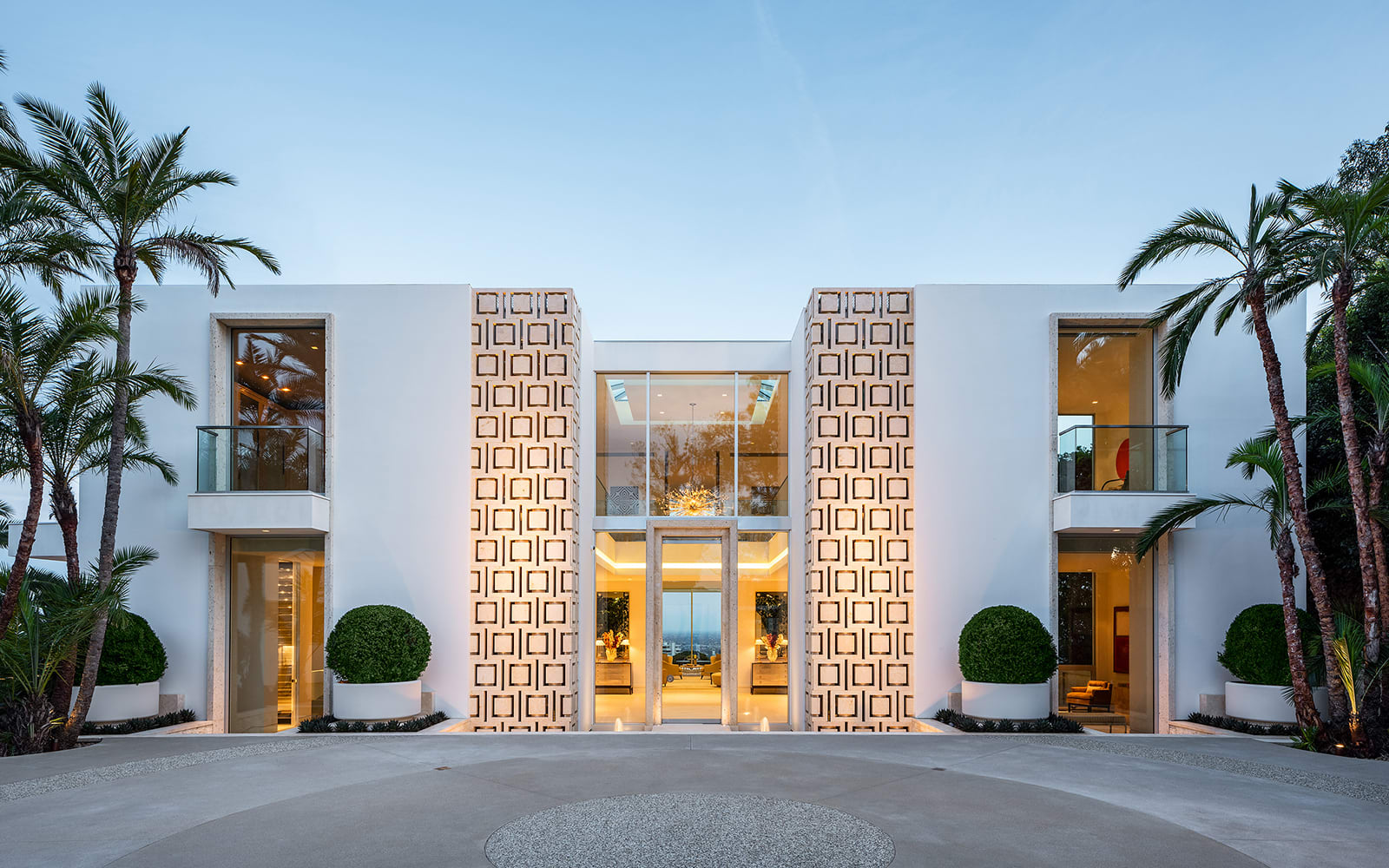 A masterful creation by renowned Architectural designer Tim Morrison, this world-class modern references elements of Hollywood Regency and the grand estates of Palm Beach. Meticulously crafted interior of approximately 11,000-square-feet showcasing unparalleled quality.
909 N Bedford Dr | Represented by Drew Fenton & Linda May
Asking $34,500,000
"The Bedford" is a legend that will be cherished for generations. Designed by Richard Manion, this newly built Georgian is the five-year culmination of planning and construction.
809 N Rexford Dr | Represented by Jeff Hyland and Rick Hilton
Asking $25,000,000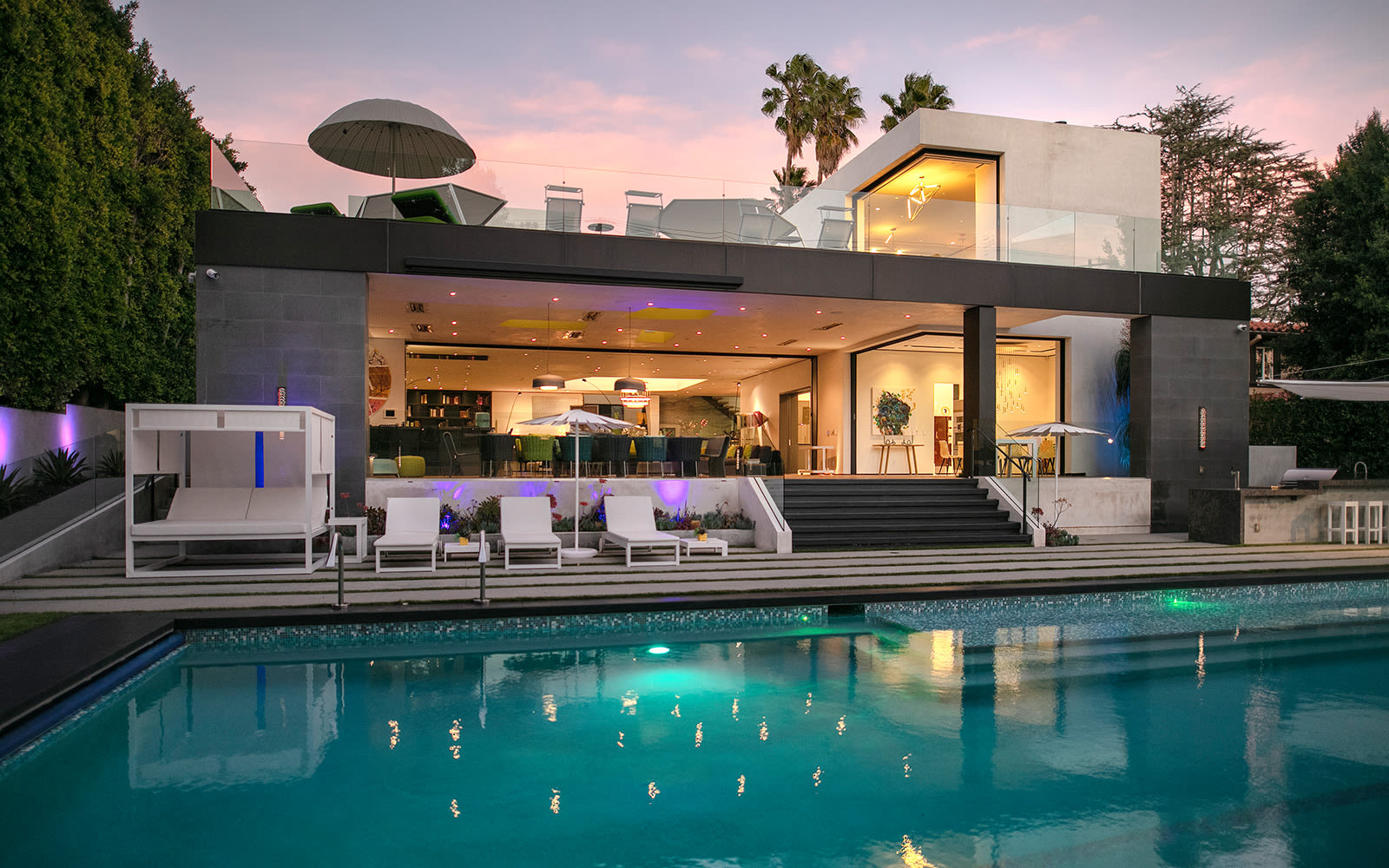 In prime Beverly Hills, this newly built and exceptionally sophisticated contemporary residence is a captivating showplace, designed for the visionary, with light-filled spaces and walls for art.